I am back today with another fun video tutorial and my button Santa ornament. Grab some buttons and craft along as we continue our series. My button Santa ornament is sure to be a hit with crafters of all ages — from kids to adults.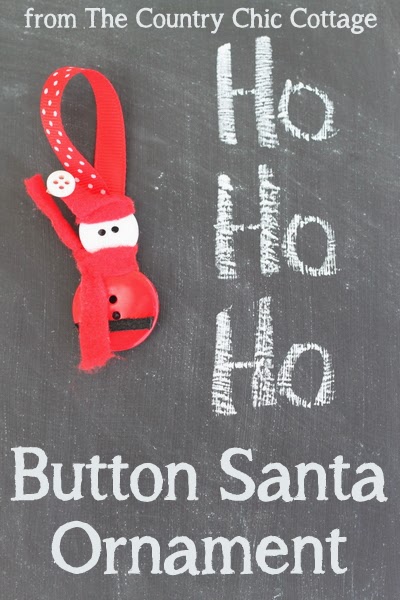 So I started out in a hangout with Carolina from
30 Minute Crafts
where we were both making cute and festive ornaments. And well…we do these videos live and things happen. Lets just say this one did not go as planned y'all. But watch below anyway for a few giggles and Carolina's completed ornament.
Now that you have laughed, cried, or whatever over that video….here is an additional video for you to see how to make those ca-ute button Santa ornaments.
For those that don't like video:
Start with 2 large red buttons, 2 medium white buttons, and 2 extra small white buttons. My buttons are provided by Buttons Galore and More.
Cut a rectangle of black felt and use hot glue to adhere the buttons in the direction shown in the photo below.
Cut a long rectangle of red felt and tie on for a scarf.
Cut a strip of black leather cord and glue on for Santa's belt.
Cut a triangle from red felt and glue the bottom to the top of Santa's head.
Apply some glue to the hat and make it lay over in a "floppy" fashion. Add the smallest white button to the tip of the hat.
Use hot glue to adhere a ribbon to the back to hang and the glue on the back will give your ornament added stability.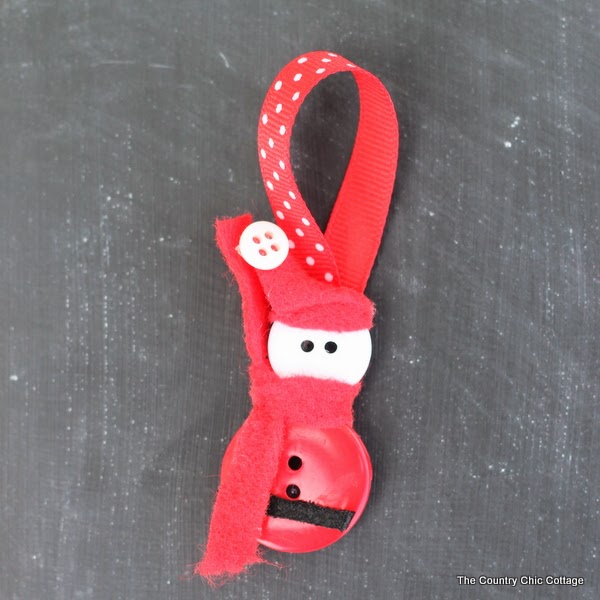 Enjoy this fun button Santa ornament with your kids or by yourself. Just be sure to hang some on your tree this holiday season!