This post and photos may contain Amazon or other affiliate links. If you purchase something through any link, I may receive a small commission at no extra charge to you. Any supplies used may be given to me free of charge, however, all projects and opinions are my own.
This month Jen Goode from 100 Directions is back with fun summer kids craft for you. School will be out before you know it! Print this free journal kit and let them make their own journal to decorate and write in all summer long. This is perfect for long car trips this summer as well! Y'all enjoy!
When I was a kid, I loved making up my own books, picture catalogs and notebooks. We called journals "diaries" back then and they were only meant for keeping our secrets. Now, journals can be for anything. You can have a journal to capture your favorite quotes, a doodle of the day or what you ate for breakfast. Whatever you want to share or write about, it can go right in your journal. I think it's important to share this our kids so today I have a little printable journal kit you can print and make!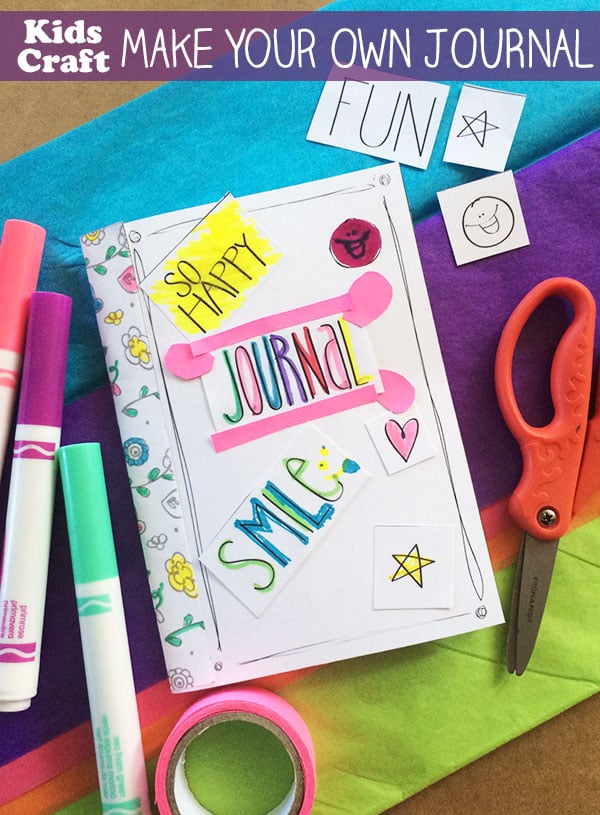 Make your own journal
Print out all the pages, put the journal together and decorate however you'd like. You can print out more pages or even make pages out of your own special papers.
Materials you need
Crayons, colored pencils or something similar
Glue (glue sticks work best)
Decorative tape (optional)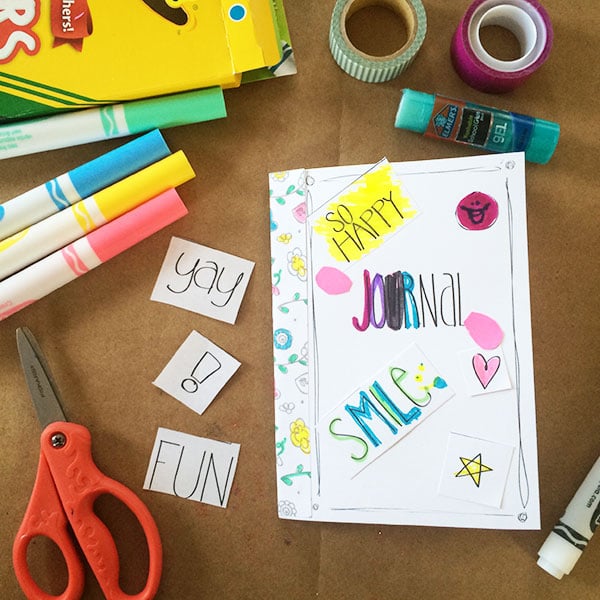 How to make your our journal
Print out all the pages in the journal kit. Print out as many pages as you'd like to add to your journal. We printed out 2 extra sets of each page type. There are no "blank" pages in the printable kit because the back of every page is already blank. You can use the printable pages as a template to cut out pages from your own paper too.
Cut out all the pages, cover and "stickers".
Adding pages to your journal: Fold the cover down the middle. Place one page on the right side, inside the cover. Using a pattern strip that you've colored (included in the kit), apply glue to the patterned strip. Place the strip down the middle of the inside of the cover, overlapping the left edge of the page. Repeat this process with every page you want to add. You can also use the decorative tape instead of gluing the paper strips.
You can also speed up the page adding process by simply placing all the pages inside the cover, close the cover and staple along the edge. I like using the "tape" method because it adds a little more fun to the inside of the journal and the book opens like a real book would.
Color the pages and cover and decorate how you'd like. All the extra little words, stars, etc. are stickers you can color and glue where ever you'd like to decorate the book. You can also use your own extra stickers, glitter, ribbon, etc. for extra creative fun!
For an extra decorative touch, use one of the paper pattern strips to decorate the spine of the book. Color it and then glue it to the center of the cover, with the cover laying open and flat.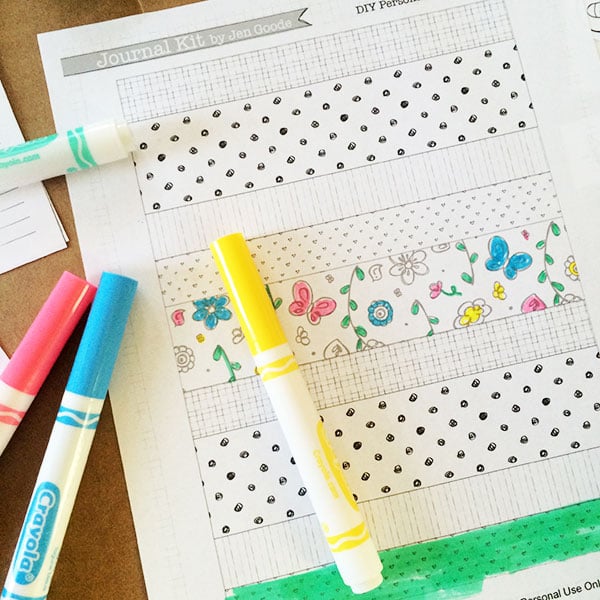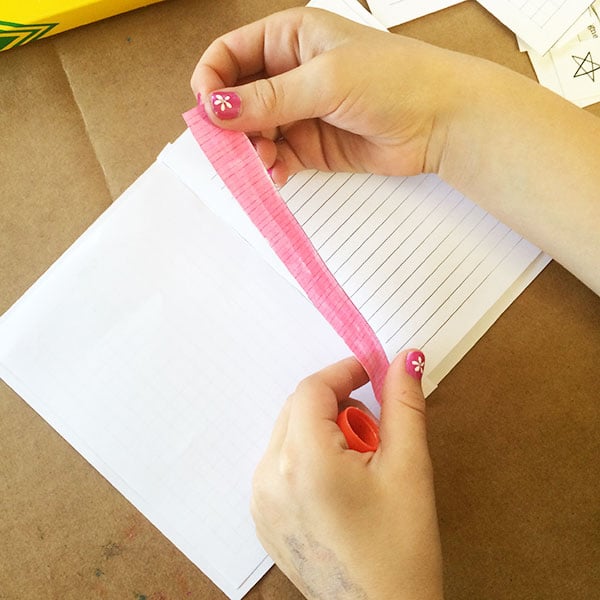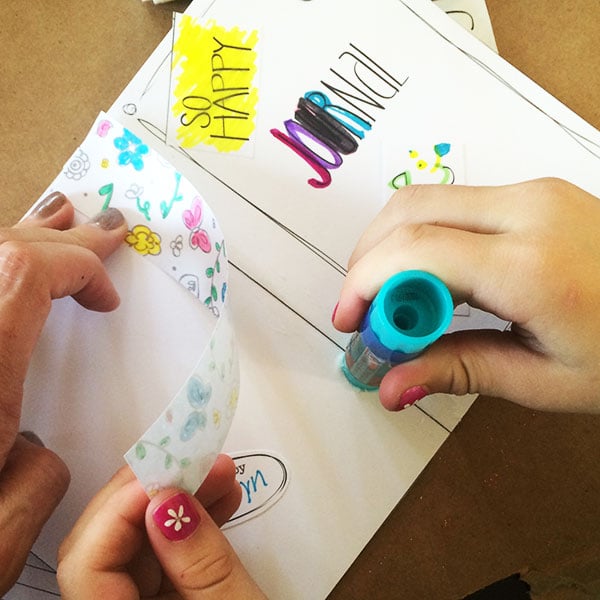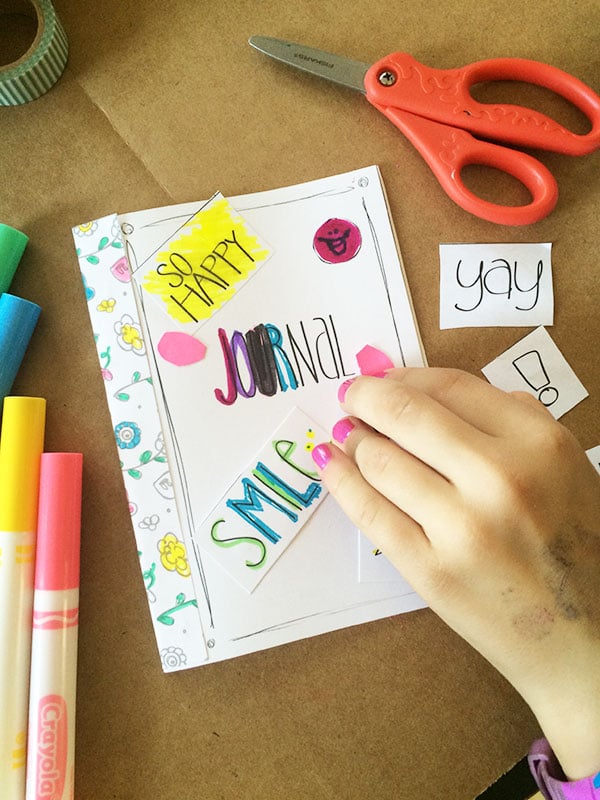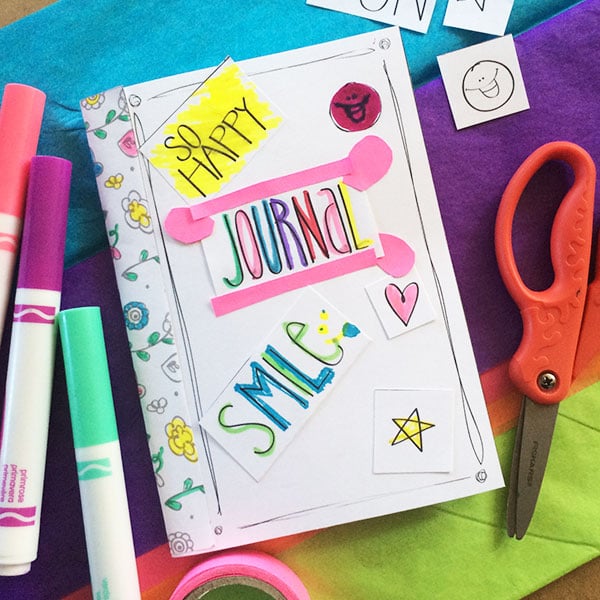 I hope you have fun with this activity. Visit my blog, 100 Directions, to grab your free copy of this printable journal kit. Throughout the summer I'll design more fun pages you can add to your books, so stay tuned!