This sandbox with lid is so quick and easy to make and add to your backyard. It is a really inexpensive alternative to a traditional sandbox. Who doesn't love that? This is perfect for getting the kids outside this summer to play! Grab your supplies and make your own today!
Supplies needed to make a sandbox with lid:
Lidded plastic bin
Sand
Sand toys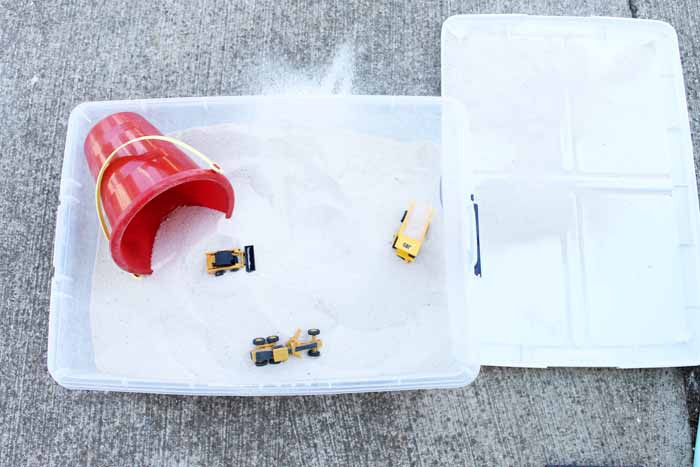 Just grab any size plastic bin at your local store. I chose one that was fairly flat. The ones intended for under the bed storage would be perfect. You can even find some that are really long and skinny. Just shop the aisle and find the best alternative for your family. Then pick up one or two bags of play sand. This is just one bag of sand and it was perfect for the container we found.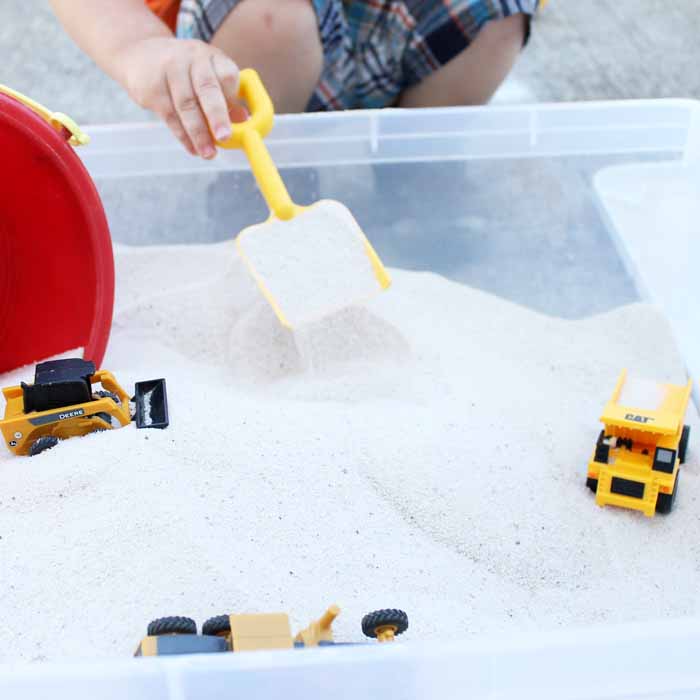 Add the sand to the container and don't forget the sand toys and trucks. Your little one will love playing in the sand. You will love how easy this one is to clean up. I keep this sandbox on my back porch. We just put everything inside and pop on the lid when playtime is over. Sweep off the porch and everything is all put up and neat. Perfect so no rain gets inside and no animals find a new litter box! I love this idea and think it is perfect for anyone with small children or even grandchildren. You will love the smile this puts on their face!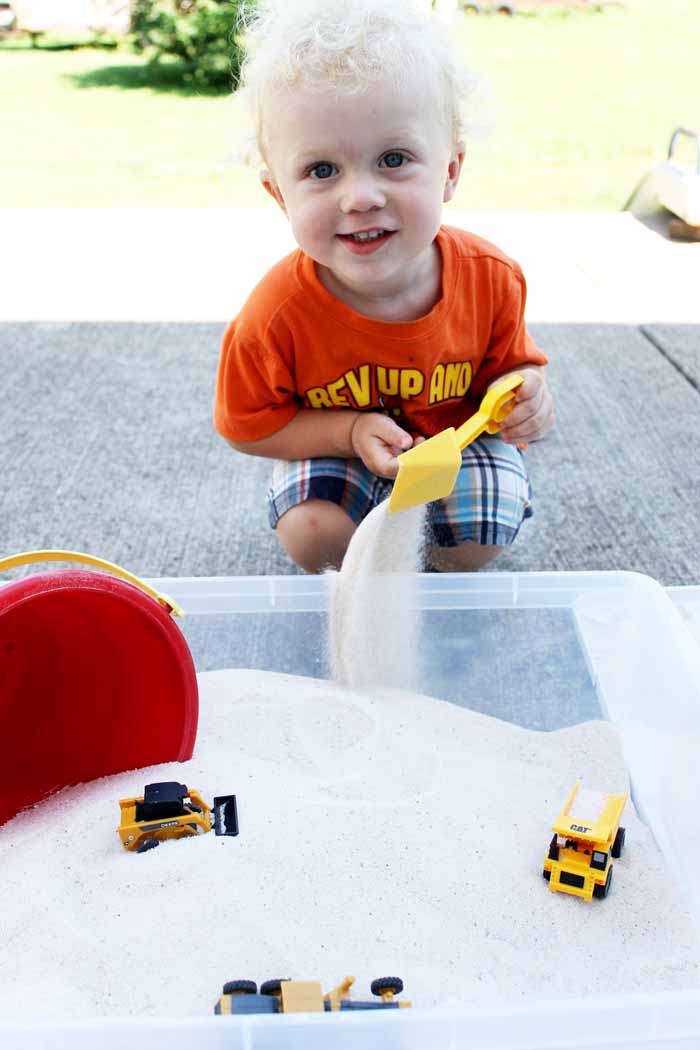 Add a sandbox with lid to your backyard. You will love how easy it is and the kids will love using it all summer long.
Love this and want more? Here are more ideas for kids!