It is time for this month's free printable fun and I have some summer stickers that you don't want to miss. Plus, you can see even more free printables for summer at the bottom of this post just for you! For now, are you ready to print a cute summer sticker sheet? Grab your printer and scissors or even your Cricut machine and get started creating stickers that remind you of warmer weather.
Summer Stickers
Start by printing your own summer stickers. You can get this free downloadable sticker sheet by signing up for the newsletter in the box below. Just look for a box with a picture of the printable you want and add your information. If you already get the newsletter, just add your information again as you will not be signed up for anything further. Once you sign up, the sticker sheet will be sent to your email and you can download and print from there. Remember that this will be a ZIP file so you will need to unzip in order to use and print.
Please note that these are for personal use only. You can also contact me if you have any issues with your download.
How to Use Your Summer Sticker Sheet
Now that you have your summer stickers, you do you use them? Well, I have a few pointers below to help you get the most out of this free printable.
Start by downloading and unzipping the file. Then pick the sticker paper that you want for printing. You can see my sticker paper comparison for Cricut machines here. Alternatively, you could print on paper or cardstock and use a Xyron sticker maker to add the sticker backing. You can see me use one of these here.
Print your summer sticker sheet onto either the sticker paper or your choice or plain cardstock. You can see my choice for the best printer for this here. Be sure to put your printer on the best quality when printing things like these stickers.
Then you can either cut around the outer edge with scissors or you can use Cricut print then cut. To use print then cut with your Cricut, be sure to upload the PNG file to your Cricut machine and print from there on step 2 above. You can see more about print then cut here.
Once you cut your stickers, you are ready to use them however you would like!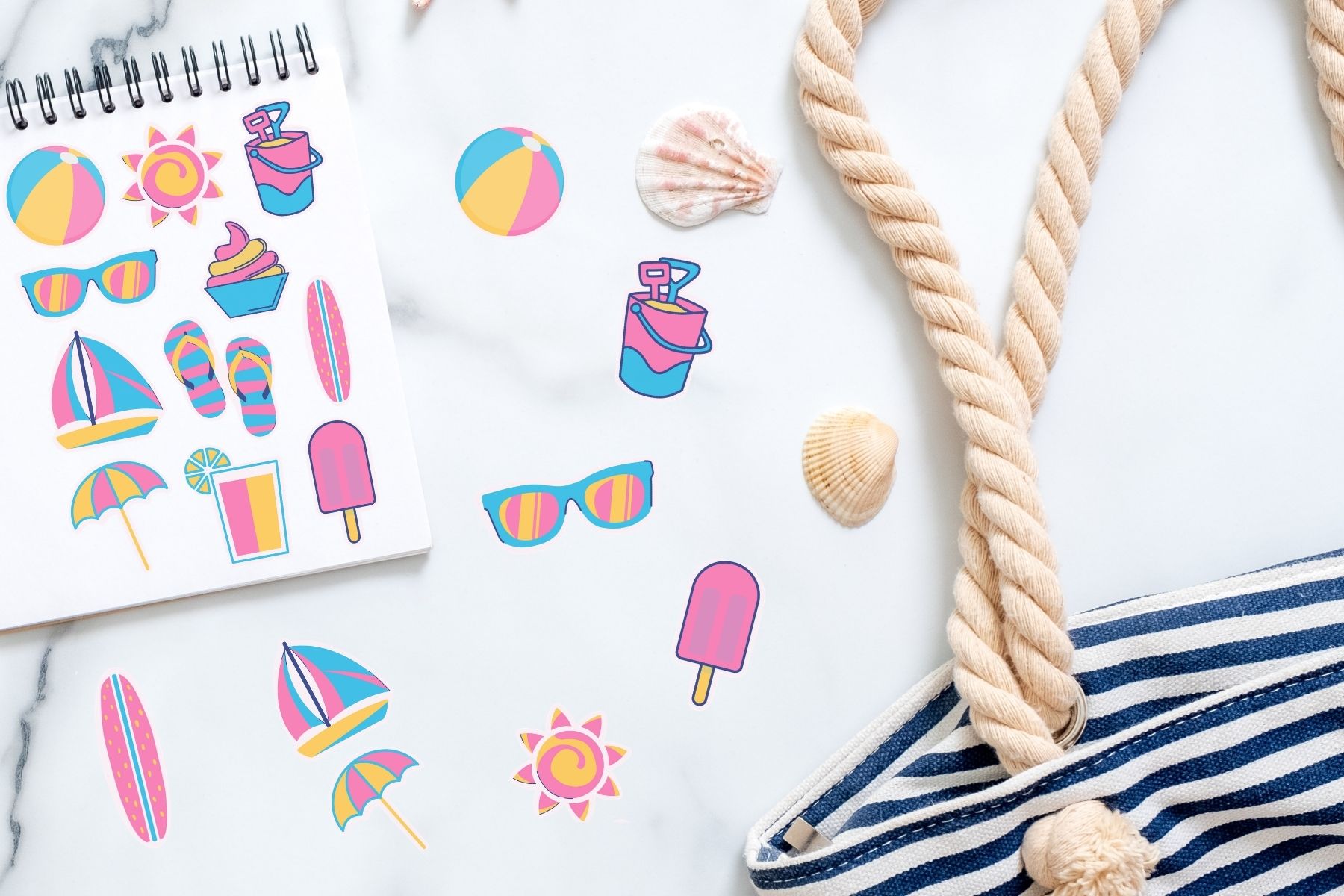 Where to Use These Stickers for Summer
Now that you have all of these stickers, where will you use them? Here are a few ideas of where to add your stickers for some summer fun!
Water bottles
Tumblers
Notebooks
Gifts
Mirrors
Laptops
Phone case
Clipboard
Planner
Suitcase
and so much more!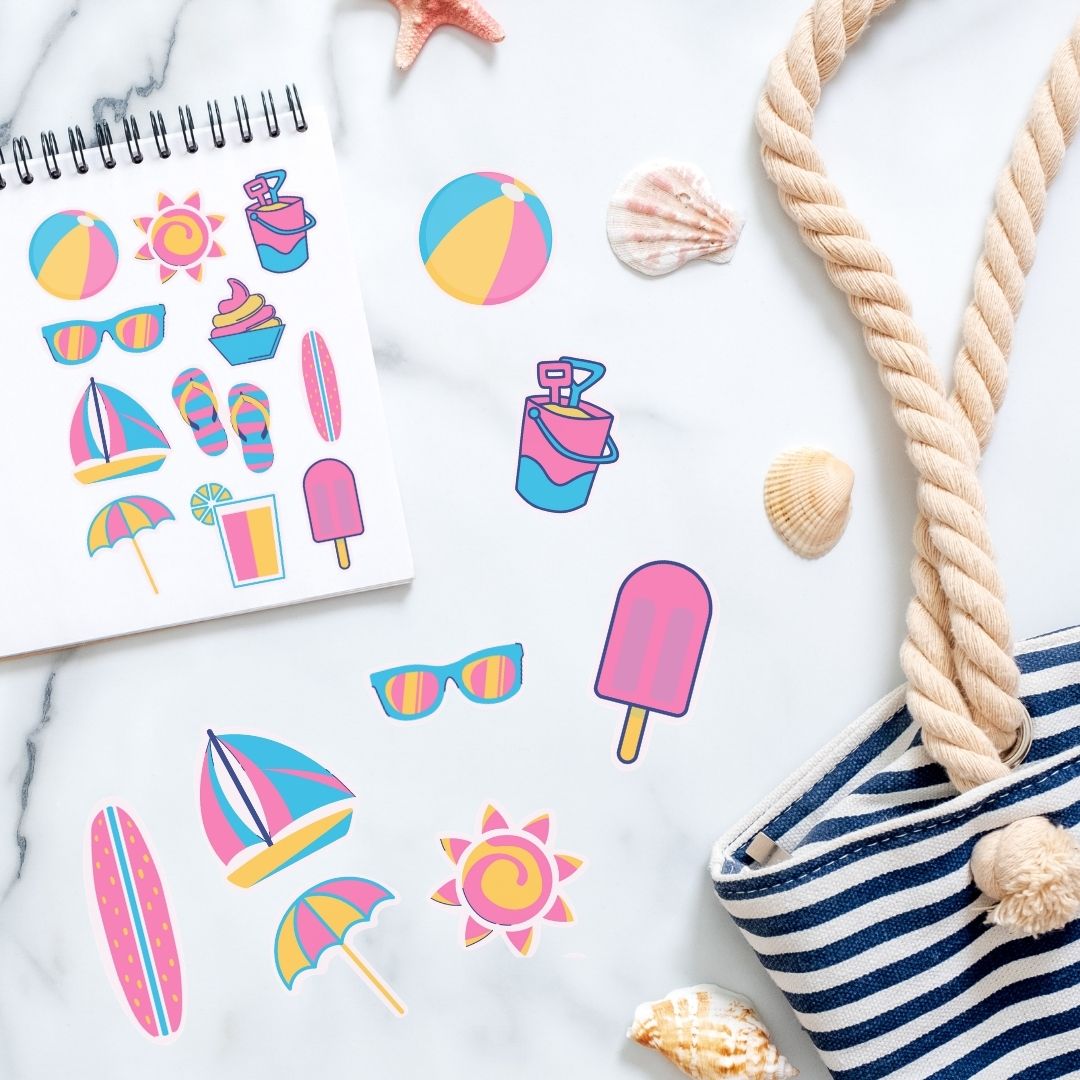 So, what are you waiting for? Grab these summer stickers and get started printing them today! You are going to love everywhere you can put these cut stickers for summer.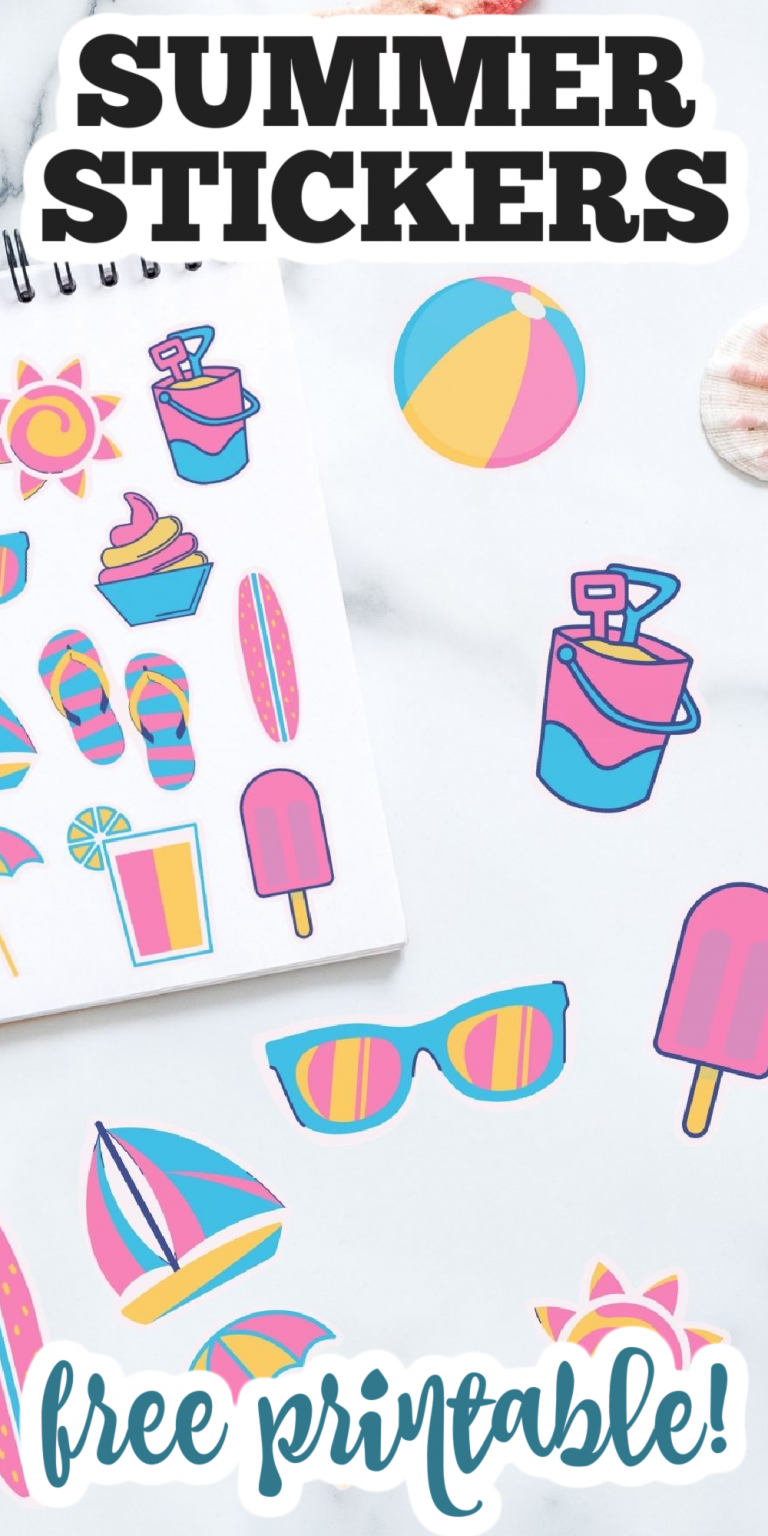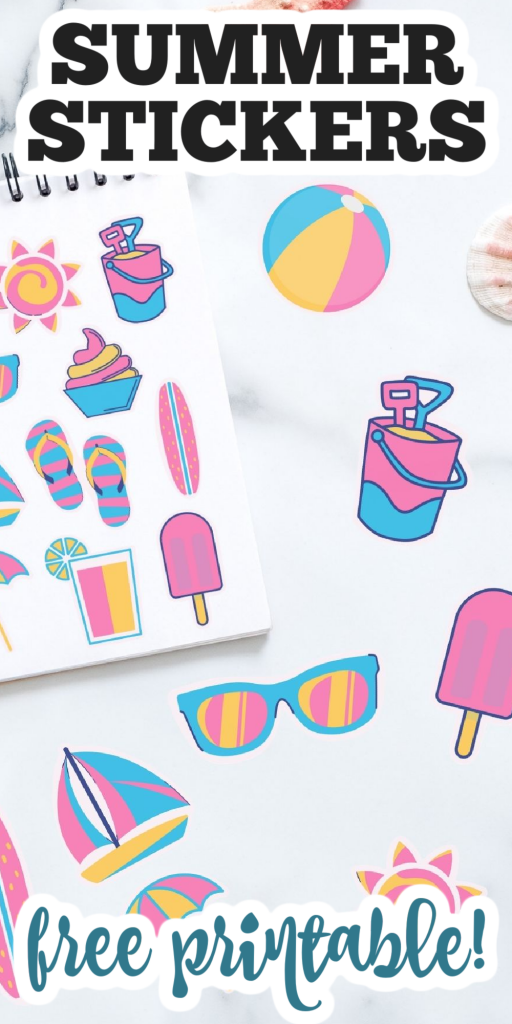 More Free Summer Printables
Are you ready for even more FREE summer fun? Well, I have fifteen more free printables for you below that you will love. Be sure to click on the link for each one and follow the directions on each page for downloading.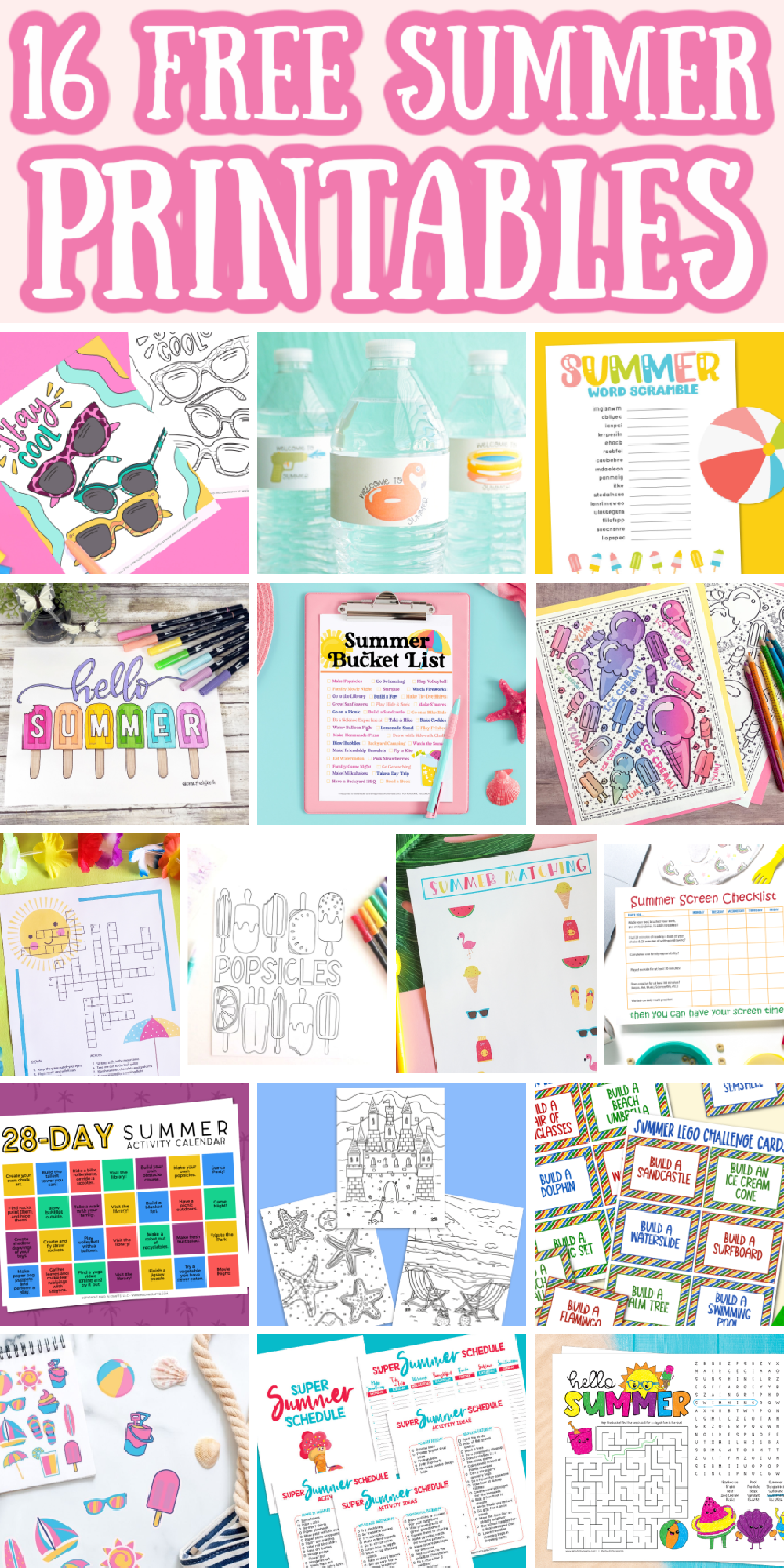 Enjoy these summer stickers as well as all of these other cute printables. I know you will love using these all season long!