There are certain kitchen cabinet accessories that are must haves. You know the ones that keep you organized and everything in its place. Well, I finally found the perfect solution for organizing plastic lids. Those pesky lids have been haunting me for years and I have tried so many different solutions. I landed on one that works for our family and wanted to share it here so you could try it as well.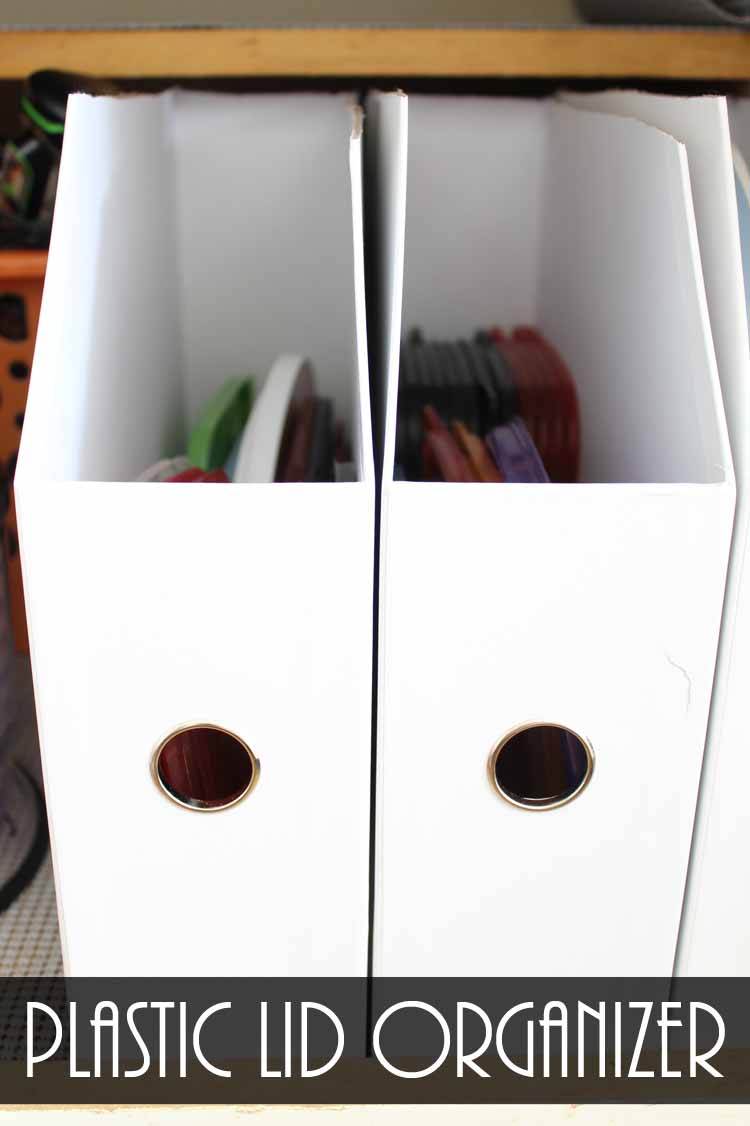 Some links below may be affiliate links which means that you do not pay anymore, however, I will earn a small commission from your purchase.
Supplies
What do you need to organize your lids? These vertical paper holders! They are nice and big as they hold 12×12 paper which makes them perfect even for larger lids. You will also need a craft knife if these are too big for your cabinets. I had to cut a little off of the top of each of mine to get them to fit. How many will you need? That will all depend on how many lids you have. Be sure to clean the lids out before doing this project as you want to get rid of any that you no longer need.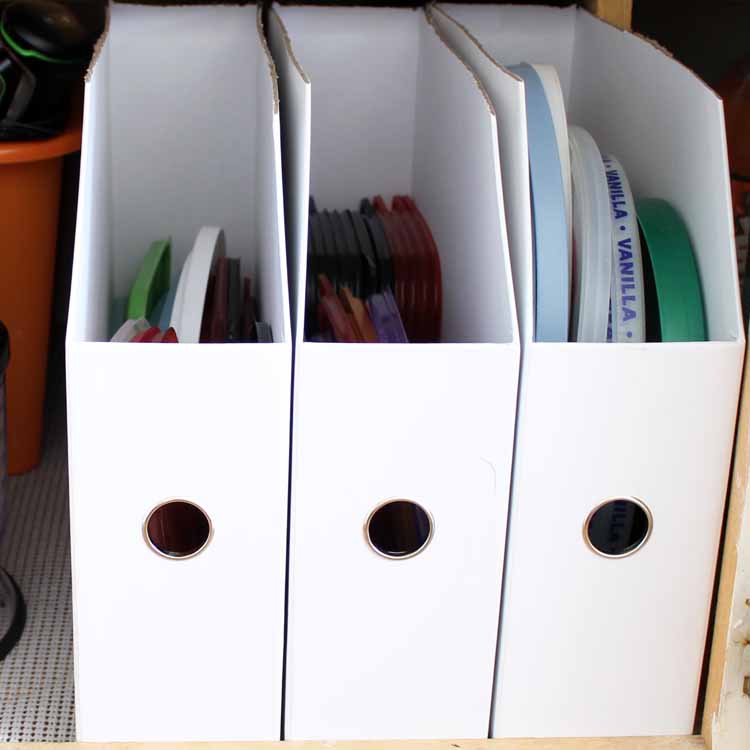 Then just add these to your cabinet and add in the lids. You can organize them inside the containers however you would like. These are super convenient for staying organized as you can just add in your clean lids straight out of the dishwasher.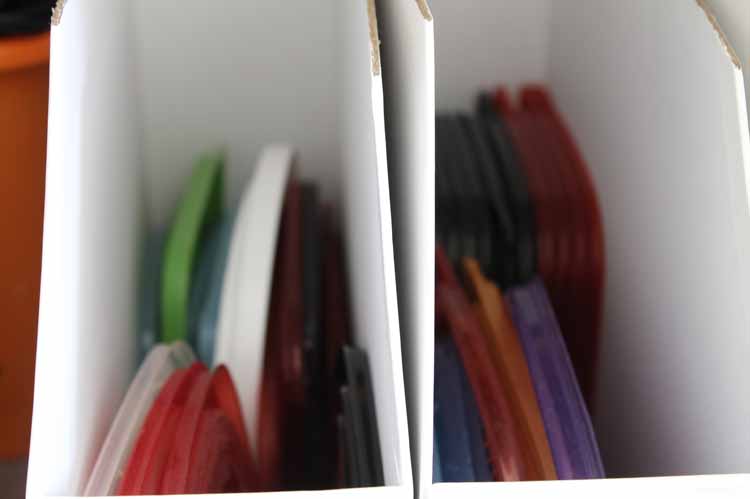 These kitchen cabinet accessories might just save you from the dreaded avalanche. You know the one. When you open a cabinet door and basically everything comes tumbling out! Save yourself by starting on this quick and easy DIY organization project today.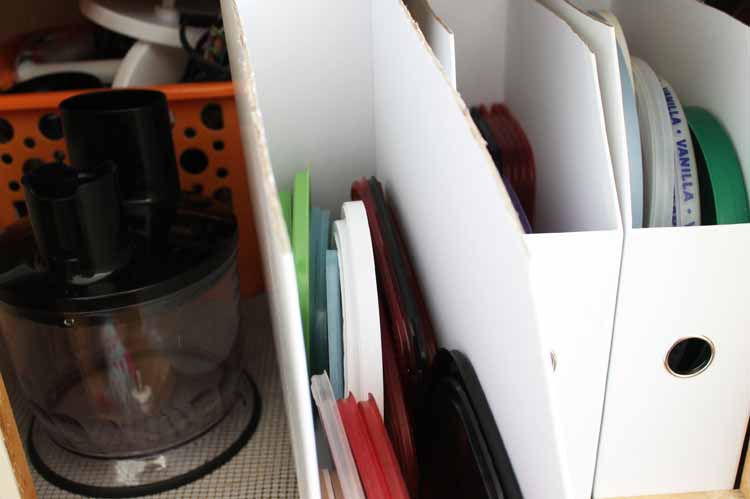 You will be so happy with the results you might just clean and organize the rest of your cabinets while you are at it!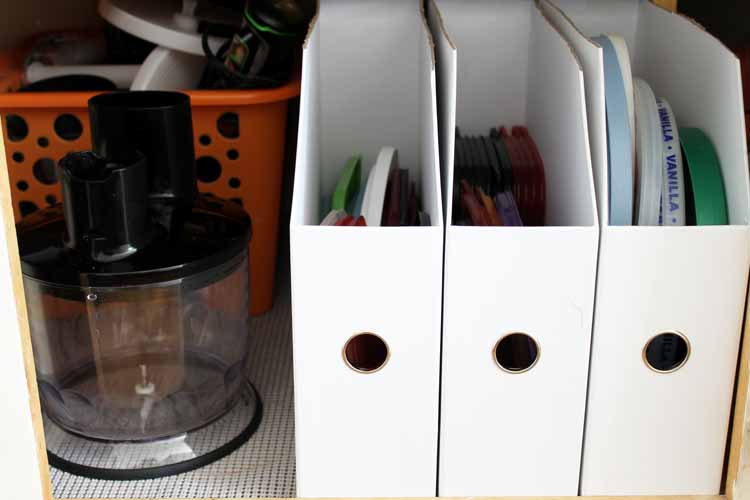 Love these kitchen cabinet accessories and want more? Try the links below!
Declutter Your Home in 31 Days!
Clear the clutter and organize your home with our daily emails! Every day for a month we will send you a prompt to declutter! Sign up for our email list below to get started.