KitchenAid Mixer decals are a fun way to show off your personality in your kitchen. Perhaps you have had a mixer for years or perhaps Santa might put one under your tree this year. Either way, think about adding some cute decals to really make her shine! Psst…these would also make a great and inexpensive gift for anyone that you know that loves their KitchenAid mixer!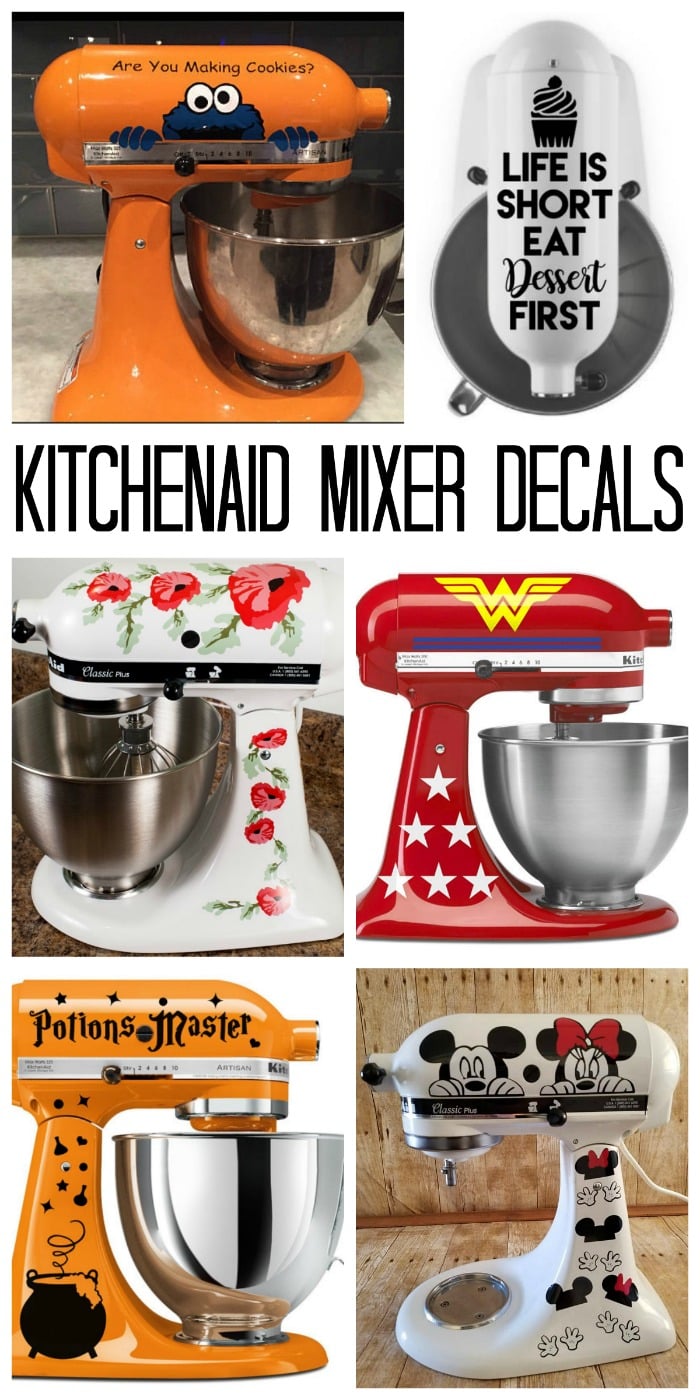 Just click on the name of each of the decals to be taken to the page to purchase. Happy shopping!
This is perfect for the Harry Pottery fan in us all!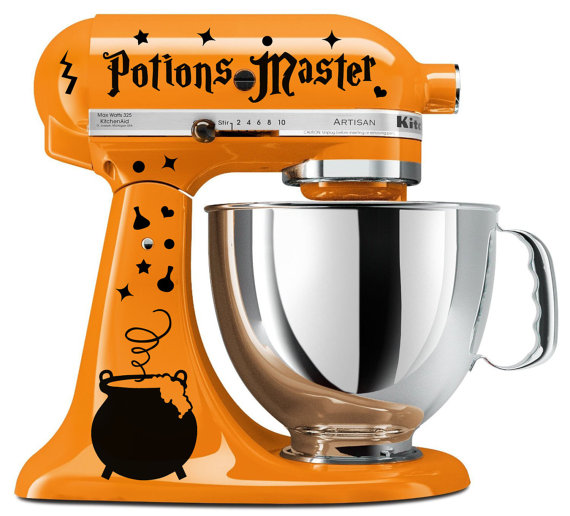 Show off a little sass in your kitchen with one of these KitchenAid Mixer decals.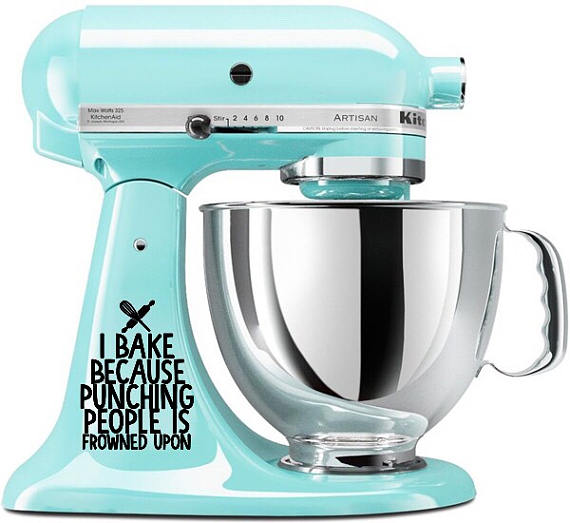 Are you wonder woman in the kitchen? This one is perfect for you!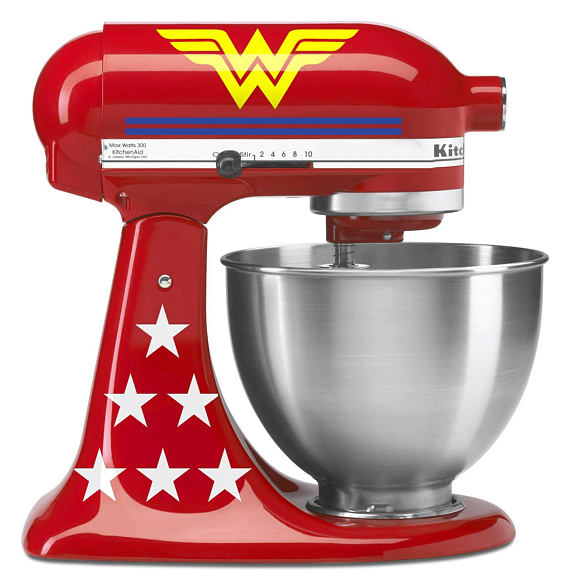 A little Mary Poppins is perfect in this case!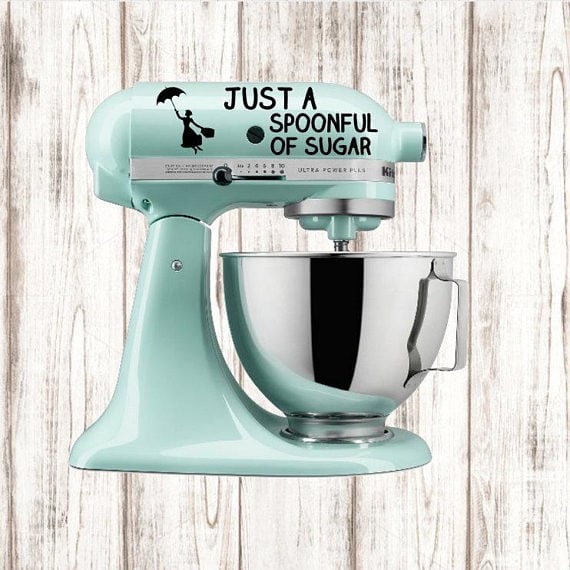 This may be my favorite one! I love cookie monster and he is adorable looking over into the bowl.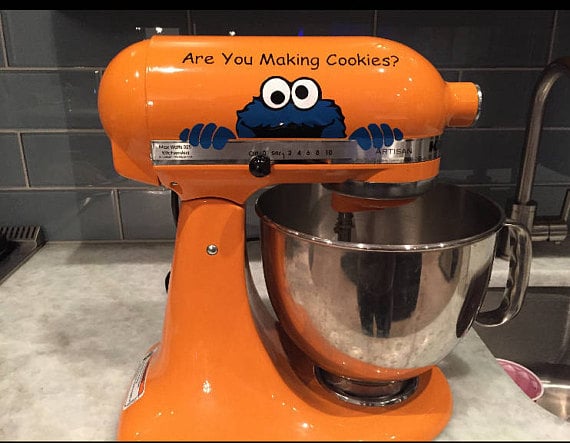 Life is short….so eat dessert first!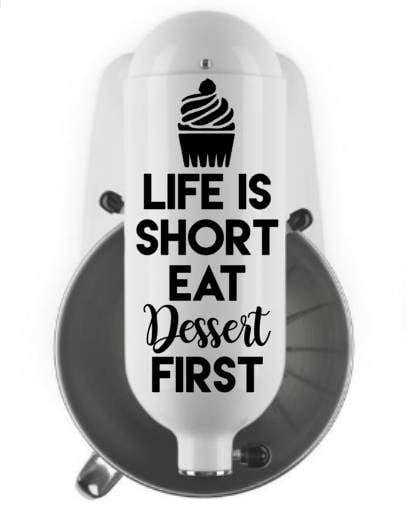 An understated decal but an adorable way to add some character to your mixer.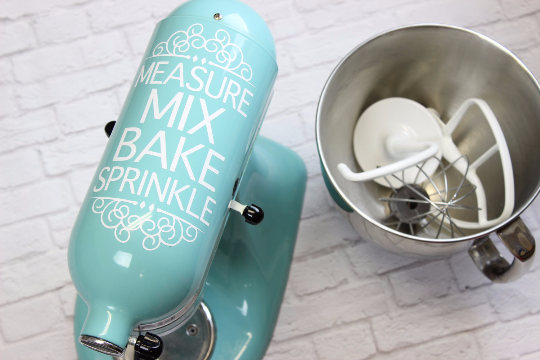 Who doesn't love Mickey and Minnie?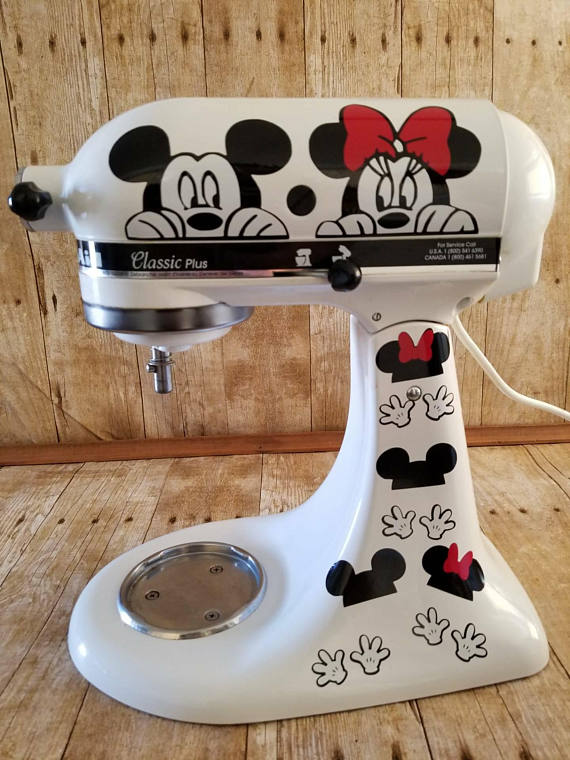 This idea can help to blend your mixer in with the rest of your kitchen decor.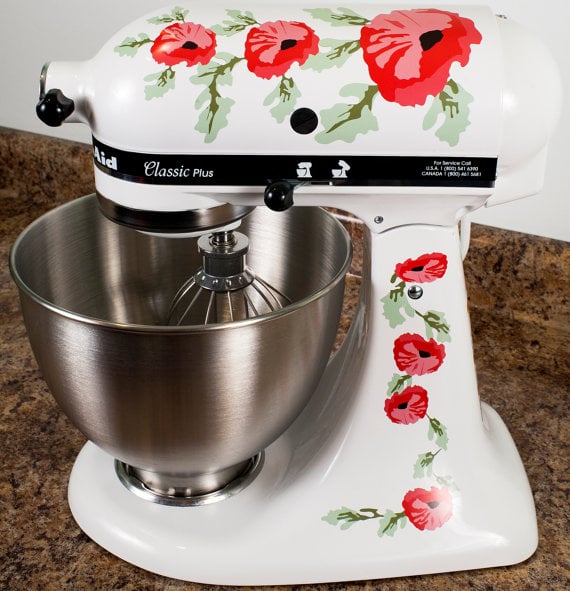 Feeling a little punny? This decal is perfect for you!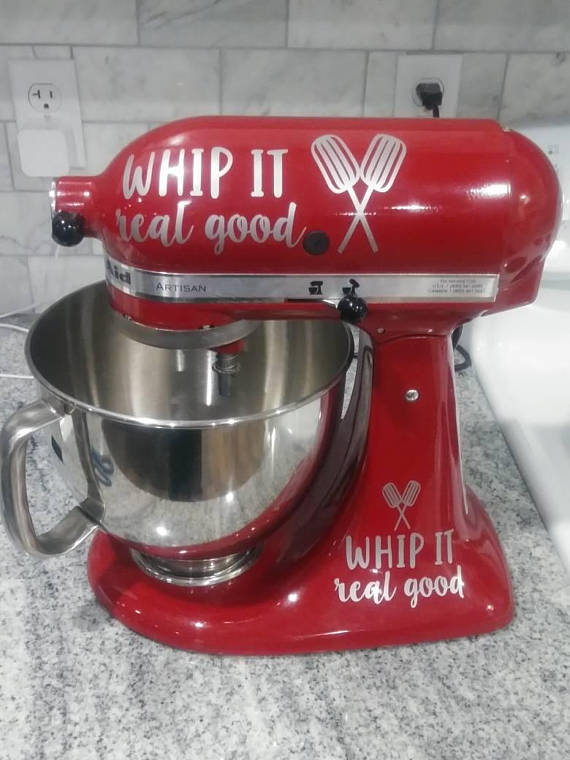 Which of these KitchenAid Mixer decals do you like best? Have you seen any others or do you have one? We would love to hear about it in the comments!
Don't have a mixer to add these KitchenAid Mixer decals to?
No problem! You can pick up a mixer on Amazon using the widget below! Happy shopping y'all!