Make these twine wrapped Easter eggs for your spring home decor. I found these extra large Easter eggs at the Dollar Tree and made some twine wrapped Easter eggs. This project is super simple and can be tackled in under 30 minutes. There are only a few supplies as well. Be sure you have plenty of twine however cause this project will take a quite a bit!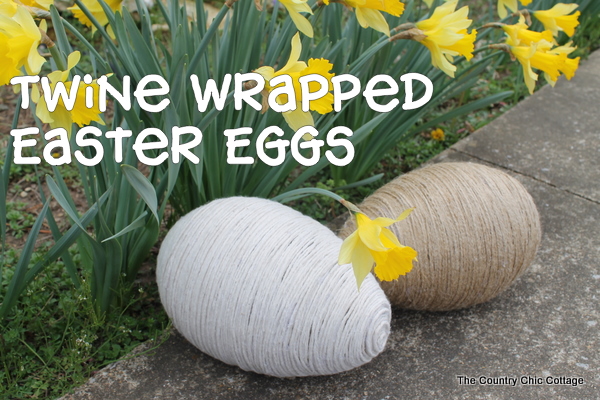 These were the eggs before I got started. They are BIG I would say about 8 inches from end to end. They were $1 each at my local Dollar Tree.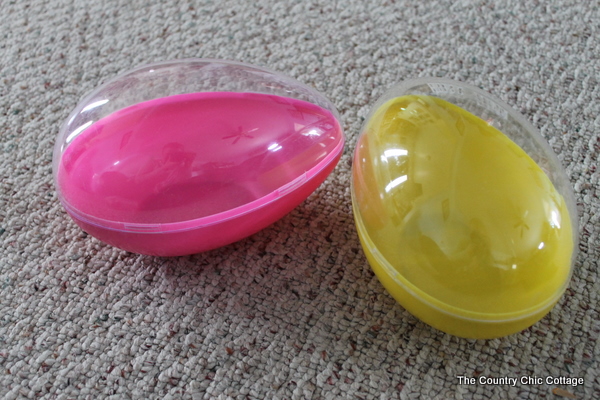 Then I used some jute twine on one and on the other I used baker's twine. Both of these I found at the dollar store also.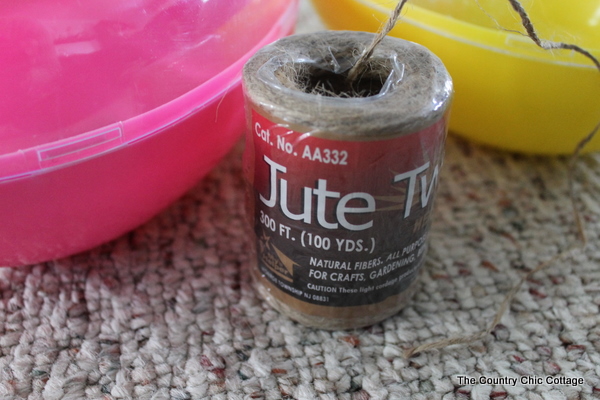 Just start on one end with your hot glue gun. Be careful not to burn your fingers. See image below for how to begin.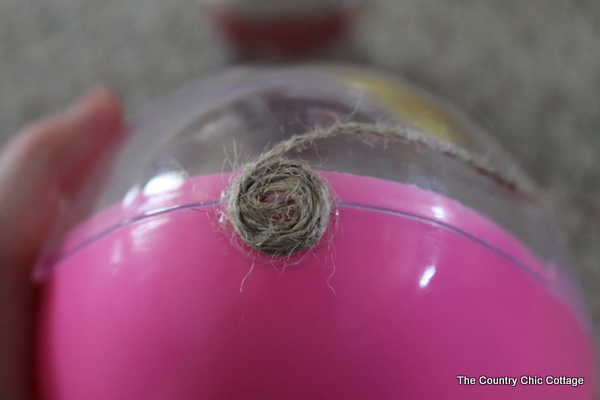 Keep wrapping and gluing…wrapping and gluing….pop a movie in. This took me a while. I actually went once around the eggs then around them a second time. Cause after one time there were still some gaps…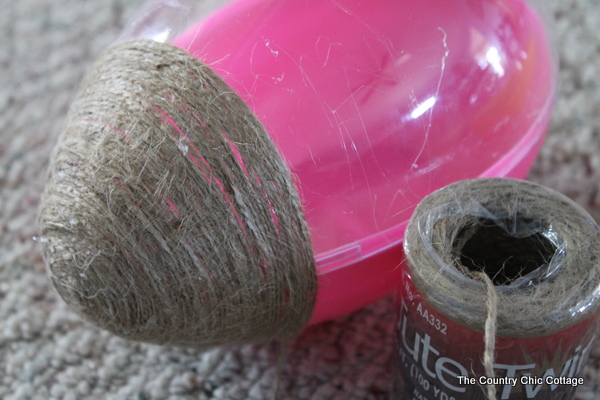 But after two times around…they were perfect…..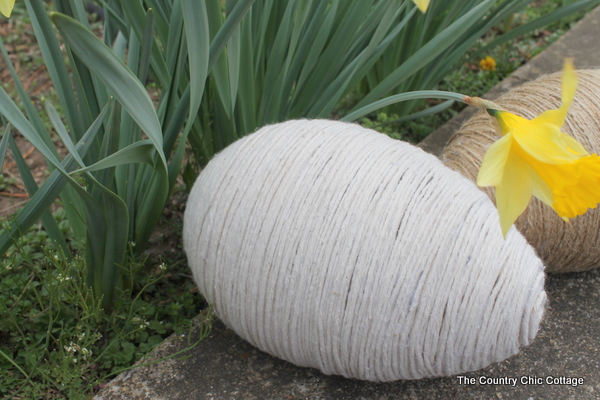 These are going on my spring mantle which I will show y'all tomorrow. I am in love with these twine wrapped Easter eggs and I am sure they will be in my home for years to come. Mix up the twin by using a variety. You might even grab some baker's twine to add to the mix!
Cause although the daffodils are gorgeous….I can't leave the eggs on the sidewalk. 🙂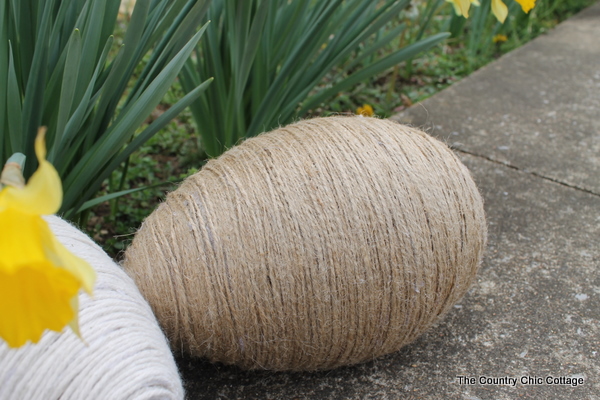 Each egg take almost a full roll of twine. So each one costs $2…not bad for some shabby, country, farmhouse Easter decor. Scope out your local Dollar Tree for some extra large Easter eggs. Then add this twine wrapped Easter eggs project to your to do list!