These 5 minute painted Easter eggs are the perfect quick craft for spring. Grab a few supplies and make up a dozen or so of these to add to your home decor for Easter. These are really so quick and easy that you will wonder why you never thought of it before! This one was originally posted over at Darice but I am publishing here just in case y'all missed it.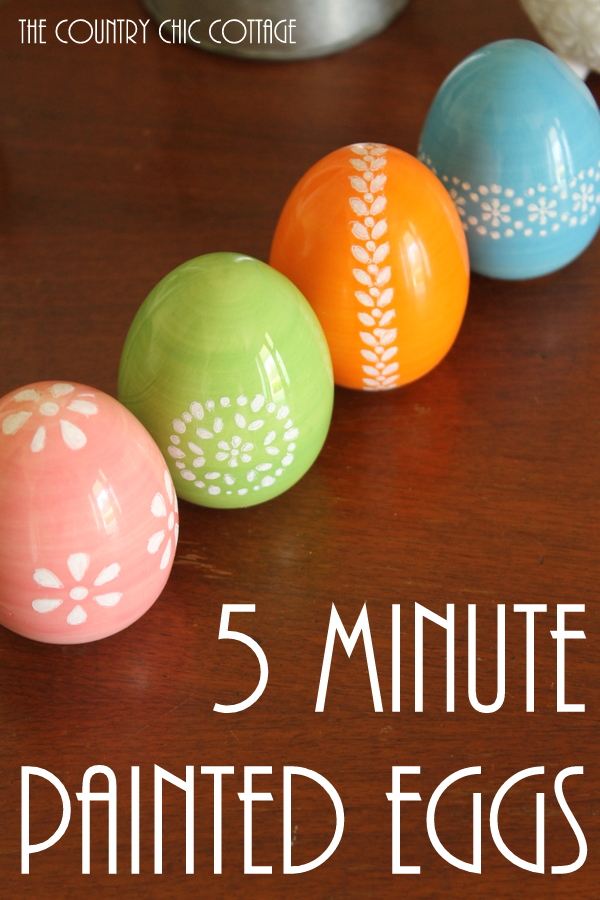 I was actually inspired by some eggs I saw in the Pottery Barn catalog. The image for those is below. I did mine a little different but I love both the original and my version!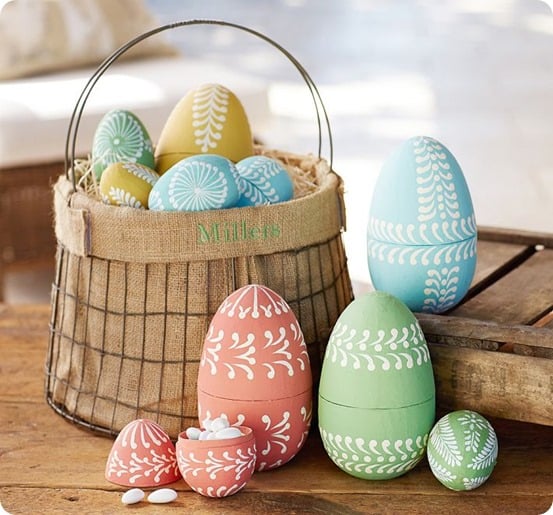 To make my painted Easter eggs you will need: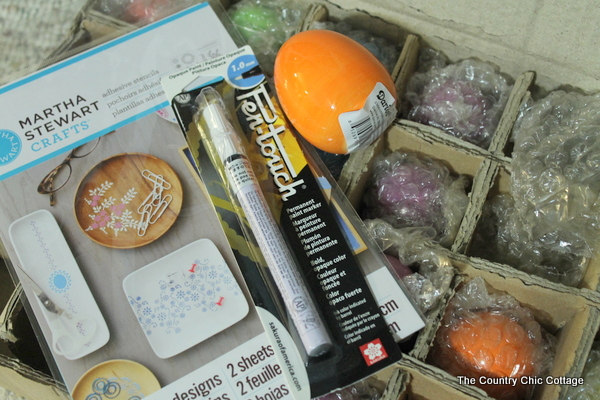 Just apply the peel and stick stencil to the ceramic egg. Press down. NOTE: You will probably have gaps as the eggs are rounded.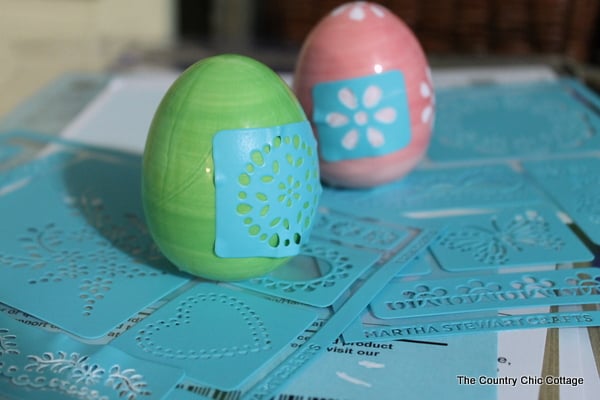 Use a white paint pen to color in the areas of the stencil. Allow the first coat to dry and apply a second coat with the paint pen. Remove the stencil. NOTE: You can use a cotton swab, finger nail, or toothpick to remove any paint that has seeped under the stencil.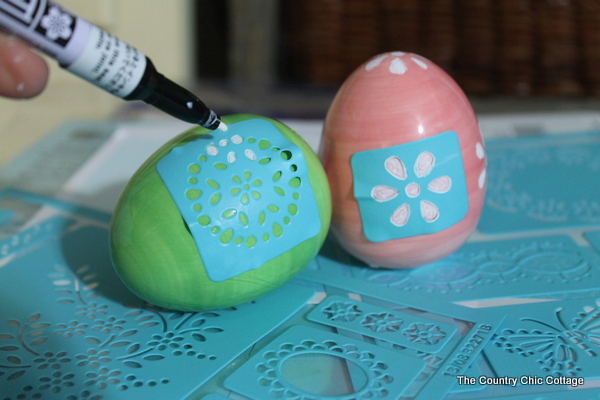 Play around with the stencils in the package and the wide variety of colored eggs. You can get some amazing results from this method for making painted Easter eggs.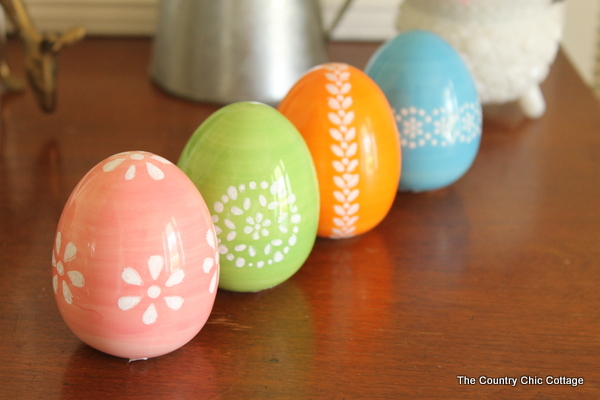 I love to have these out for Easter but also the entire spring season. Y'all be sure to pick up some of these ceramic Easter eggs and paint them for your home.