Making Easter eggs is a long-time tradition that many families still enjoy doing. However, because it's a time-consuming process, fewer and fewer families partake in it. Use this tutorial to make gorgeous painted Easter eggs in just minutes!
When my kids were little, we used to dye Easter eggs. I loved doing it, but my kids would get tired of it after a while. And, we couldn't display the eggs as decorations.
Gone are the days of making Easter eggs all afternoon because many families just don't have the time to commit to such a long project. However, I have an alternative for you so that you can make your Easter eggs in just 5 minutes. It's a different method than the one I used to make my Coloring Page Decoupage Easter Eggs.
Now you can have the best of both worlds when you make these easy Easter-painted eggs! If you want to make beautiful decorations that you can display around the house (without fear of horrible aromas), this project is for you.
Note: If you love spring and Easter crafts, check out my Pom Pom Yarn Easter Eggs, Marbled Eggs And Moss Easter Wreath, and Burlap Table Runner For Easter.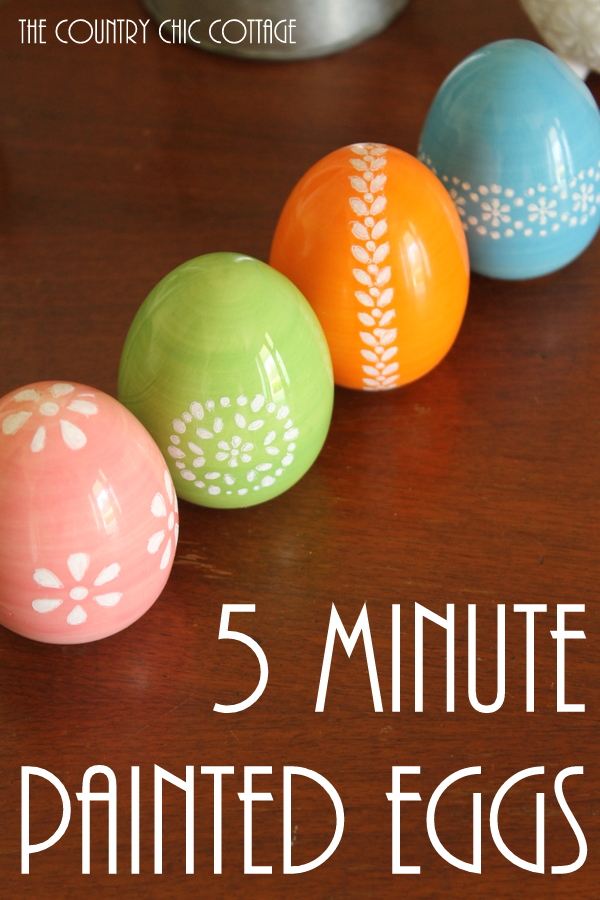 How To Make Simple Painted Easter Eggs
I was actually inspired by some eggs I saw in the Pottery Barn catalog. You can see what they looked like in the image below because, unfortunately, they aren't available from Pottery Barn anymore. I did mine a little differently, but I love both versions!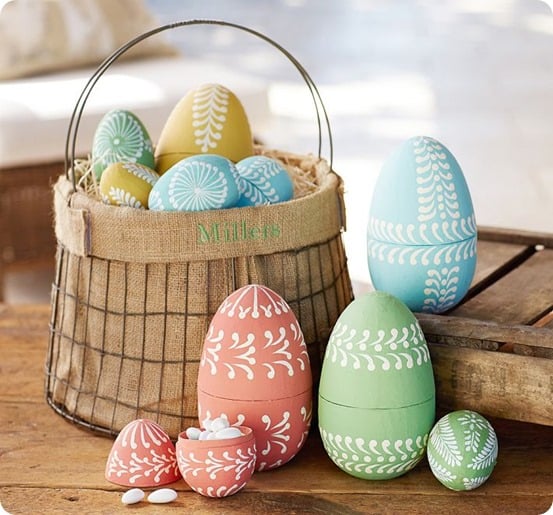 This is the perfect spring and Easter craft. Grab a few supplies and make up a dozen or so of these to add to your home decor for Easter. These are really so quick and easy that you will wonder why you never thought of them before!
Supplies Needed
You only need three things to bring this project together. I've included a few handy links to make it easier to find each item.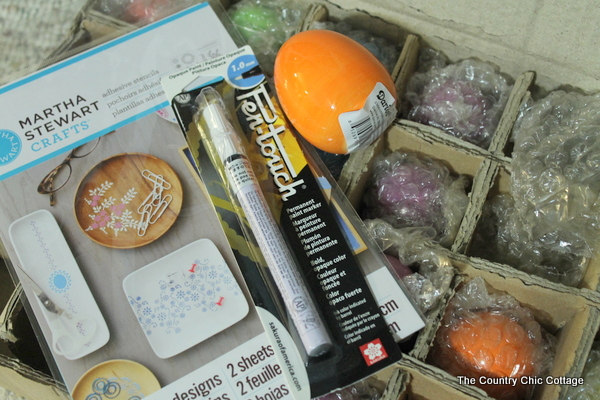 Painted Easter Eggs Instructions
This fun project is as easy as one…two…done! Follow these steps, and you'll have your own set of painted Easter egg decor ready in minutes.
Step 1
Apply the peel-and-stick stencil to the ceramic egg. Press down.
Note: You will probably have gaps in the stencil because the eggs are rounded.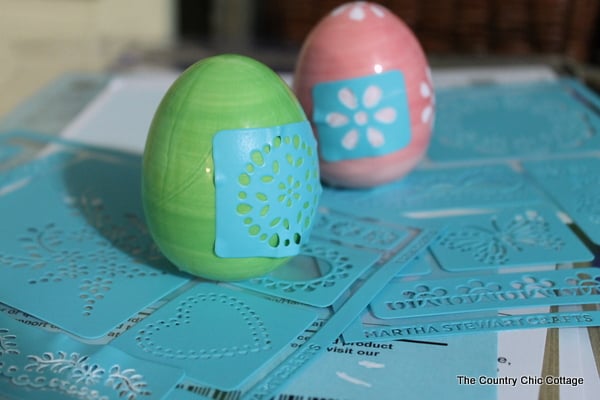 Step 2
Use a white paint pen to color in the areas of the stencil. Allow the first coat to dry, and apply a second coat with the paint pen. Remove the stencil.
Note: You can use a cotton swab, fingernail, or toothpick to remove any paint that has seeped under the stencil.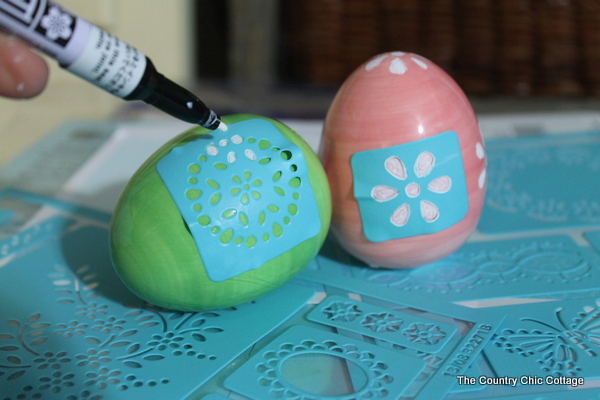 That's it! Super easy, right?
Play around with the stencils in the package and the variety of colored eggs to come up with your own unique combinations. You can get some amazing results from this method for making painted Easter eggs.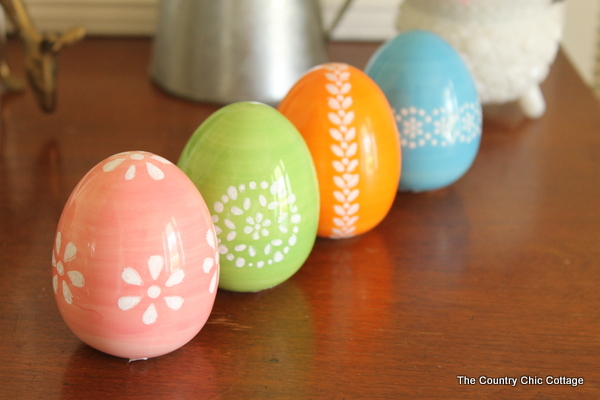 I love to have them out for Easter, but they also work for the entire spring season.
FAQs
I frequently see readers as questions about this project. Here are some of the questions I see most often. If you have a question and don't see it answered down below, please leave it for me in the comments.
What can I use if I can't find colored ceramic eggs?
If the decorative eggs that are already colored aren't available, I like these wooden eggs. They're white, so you'd have to color them first (just paint them with regular craft paint, watercolors, or paint pens). But once they're colored and dry, they're ready for you to add your stencil art to them!
How can I make the egg designs even more intricate?
There are several things you can do. Take a stencil design and repeat it around your egg. Combine stencils so that you have a variety of shapes. You could also use different color paint markers. Also, if you're feeling brave and creative, you could freehand designs on your eggs.
More Easter Crafting Inspiration
If you love these painted Easter eggs and want even more inspiration, check out the popular projects below!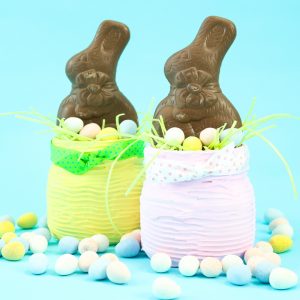 Making Easter Jars
Making your own mason jar Easter Baskets is so easy to do! Give them a try following the instructions below.
Read More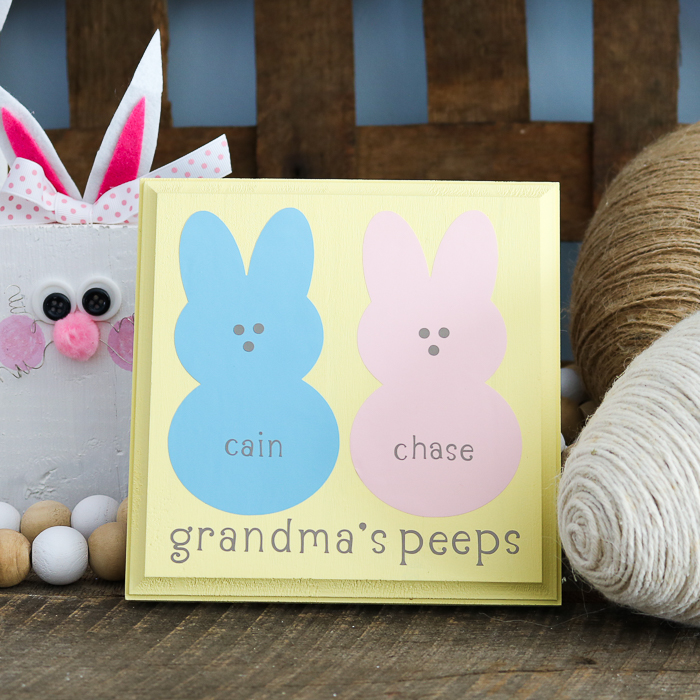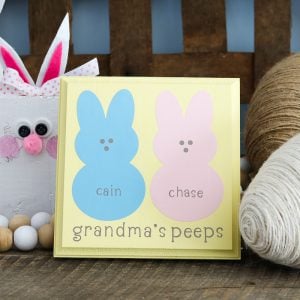 DIY Easter Plaque
Give grandparents something special by making this gift with your Cricut machine. Mothers and grandmothers alike love handmade gifts. This easter bunny sign is perfect to personalize with names for a Mother's Day, Grandparent's Day, or Easter gift.
Read More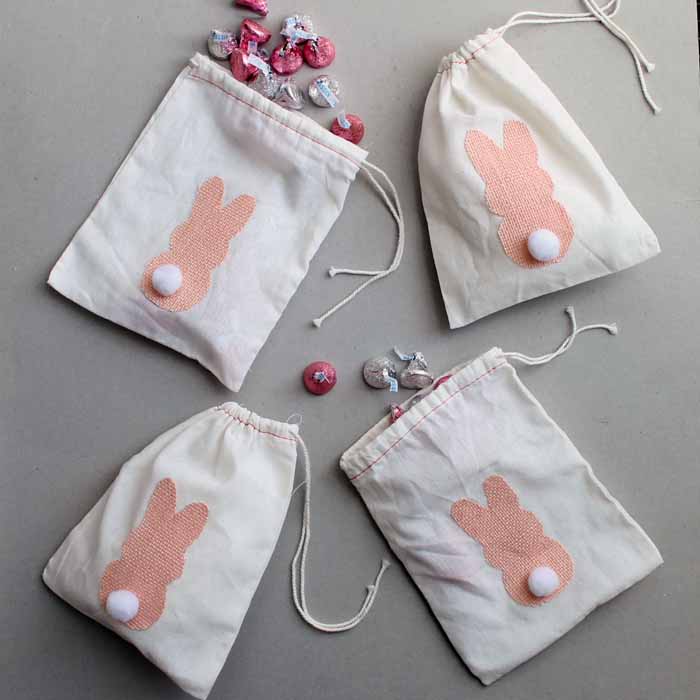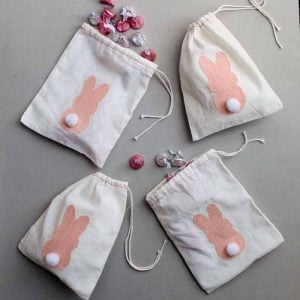 Easy Burlap Bunny Treat Bags for Easter
Make these burlap bunny treat bags for Easter in just minutes. A cute bunny tail will greet the recipient of these great gift bags! These are so easy to make with just a few supplies and a free printable template. Make one for every child on your gift giving list this Easter.
Read More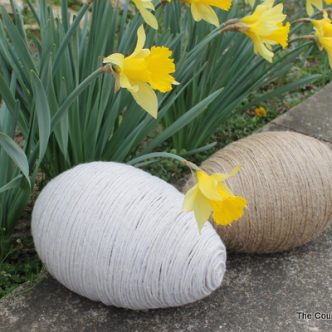 Large Twine Wrapped Easter Eggs
Make these twine wrapped Easter eggs for your spring home décor. I found these extra large Easter eggs at the
Dollar Tree
and wrapped twine around them for the easiest and cheapest Easter themed décor. With only a few supplies, this super simple project can be tackled in under 30 minutes.
Read More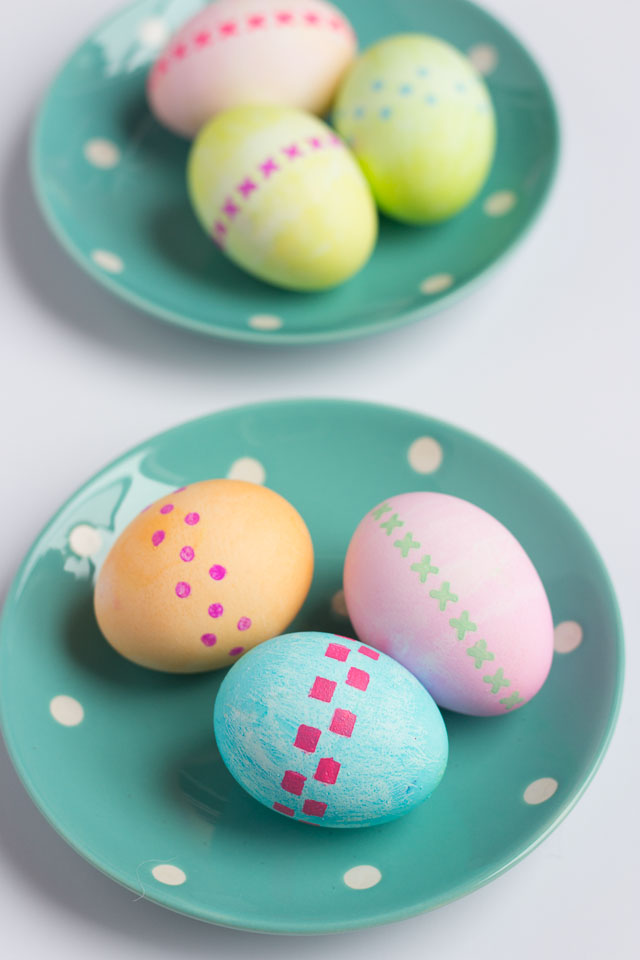 Easy Patterned Easter Eggs
These DIY stenciled Easter eggs are a simple Easter egg decorating idea to try this Easter! Use adhesive stencils and
craft paint
.
Read More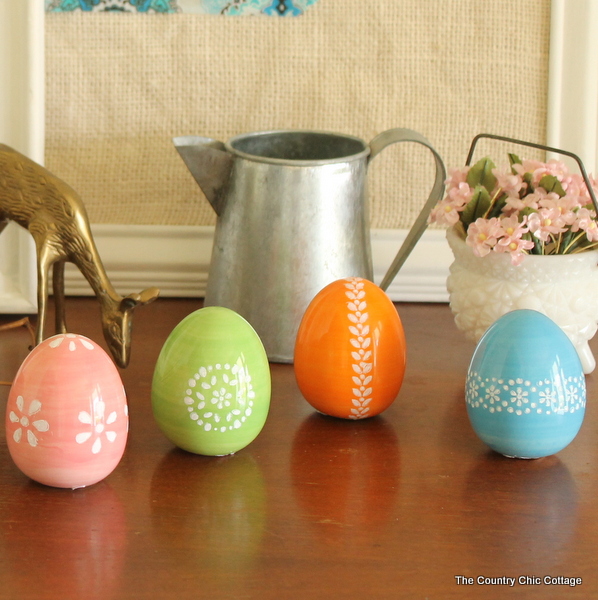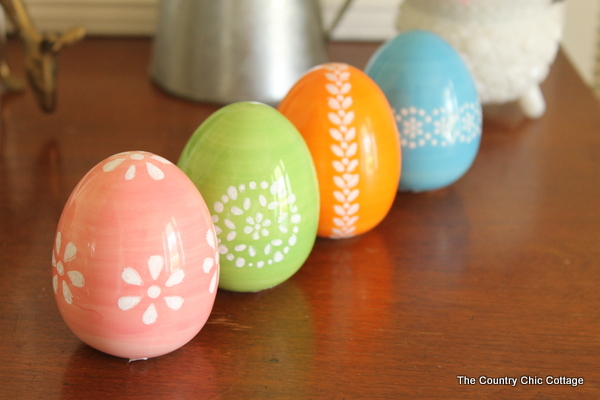 Painted Easter Eggs With Stencils
A fun craft project for painted Easter eggs that can be made in 5 minutes or less. Make a dozen or so of these for your home this spring.
Instructions
Apply the peel-and-stick stencil to the egg and press down to adhere it to the egg.

Because the eggs are rounded, you will have small gaps in the stencils.

Color in the areas of the stencil with a white paint pen.

Allow the first coat to dry and apply a second coat if needed.

Remove the stencil and let the eggs dry.
Tried this project?
tag us to show off your work!