A few weeks back I showed off my winter mantle but never gave y'all the detail on my Let It Snow Sign…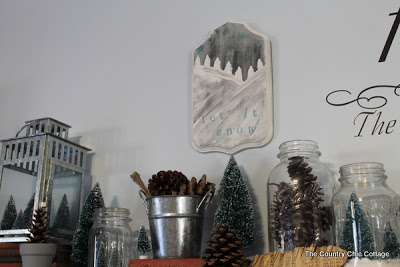 A rescued thrift store find became a cute little winter sign.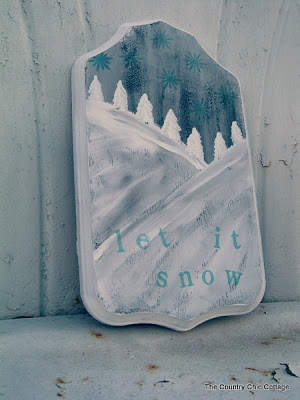 Ready to see the before?? Ah yes…circa 1970s!
I wanted something sort of dark and snowy. So I started off with black paint. Then layered on white in thin thin coats…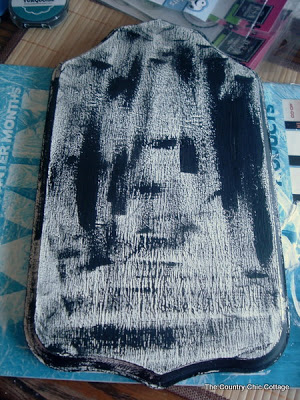 So that there is still black peaking through in areas….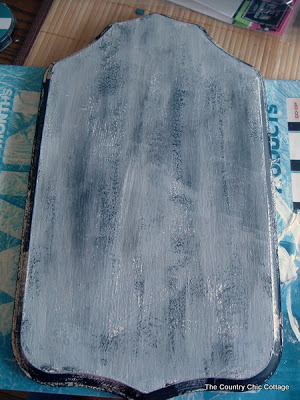 I then painted the edges in white plus the trees and two hills…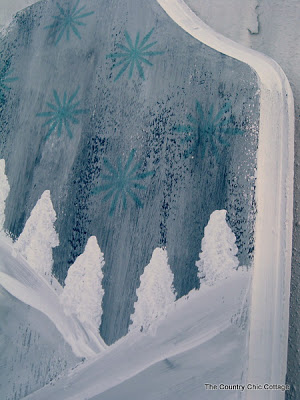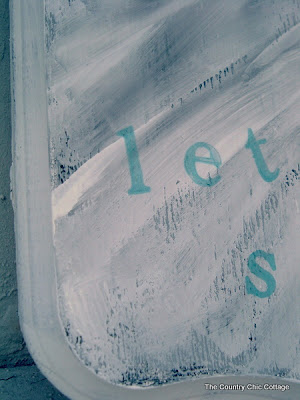 I was going for something rustic…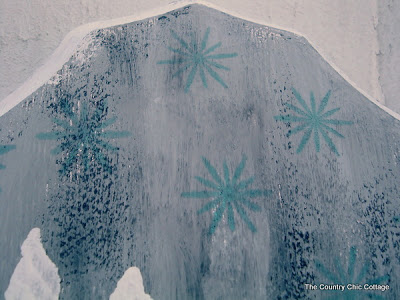 Like a snowy wintery night…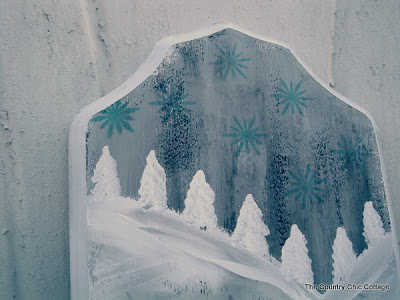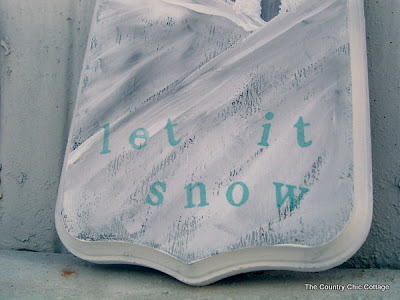 The perfect winter accessory…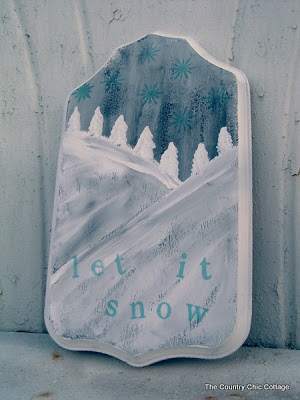 Even though I really don't wish it would snow! 🙂