Keep your makeup tidy with these makeup organization ideas. One of these four ideas is sure to be perfect for your makeup collection. I love a great organization tip y'all. Seriously. I stalk the aisles of containers and baskets of every store that I step foot into. You may as well benefit from my organization tips right? Enjoy!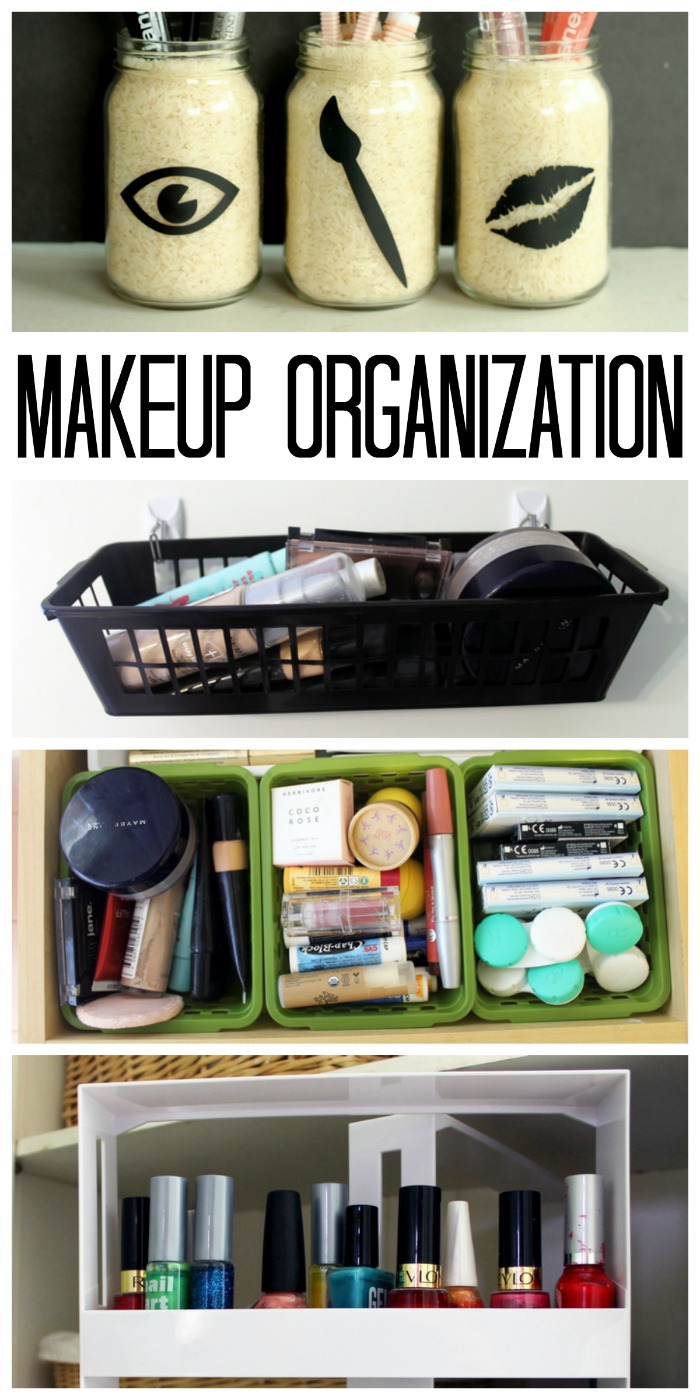 The links below may be affiliate links which means that you do not pay anymore.
Makeup Organization
First up is a fun idea for using a spice organizer for makeup. I used it for nail polish in this case but it would be used for a wide variety of makeup storage needs. Here I used the Swivel and Store but other organizers for spices would work as well. I love that this one takes up very little room but holds a ton. Love this idea and want more ideas using a spice organizer? See how I used this spice organizer to organize items all over my home here.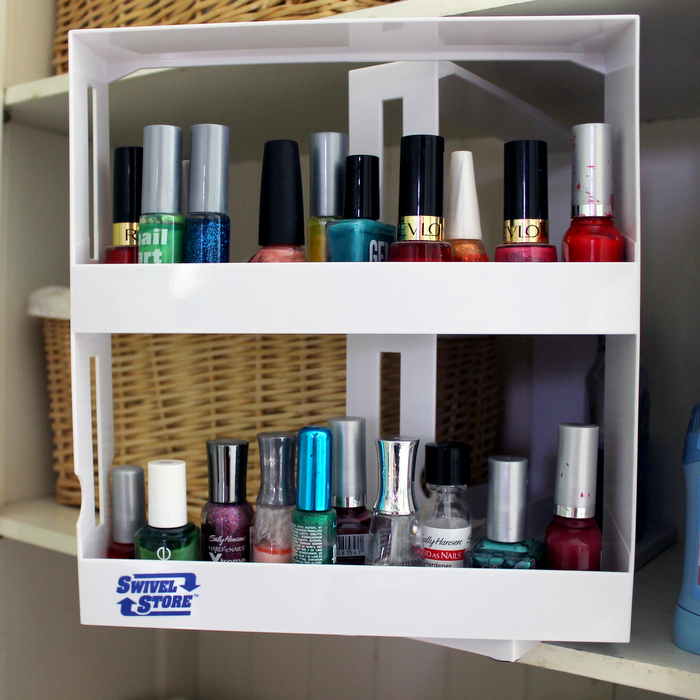 For my everyday makeup needs, I have a drawer in the bathroom. The dreaded drawer that becomes an utter mess. I found that using small containers from the Dollar Tree to sub-divide the drawer makes keeping the drawer tidy super easy. Here is a quick peek inside of my bathroom drawer. You can see the rest of the drawers in my bathroom cabinet here in case you are interested in how I use Dollar Tree storage containers for other items.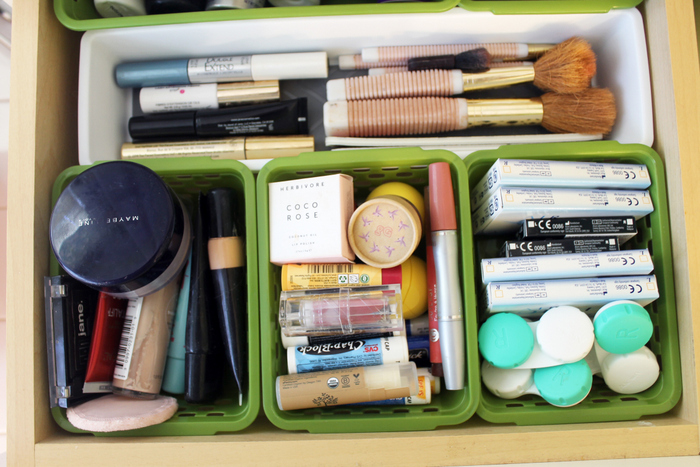 Just have a small collection of makeup that you use daily? Keep it right at your fingertips! I used a couple of Command hooks on the inside of my cabinet door and then added a basket from the Dollar Tree. I was then able to add in my daily makeup needs and have them right there when I open the cabinet in the mornings. Simple and inexpensive!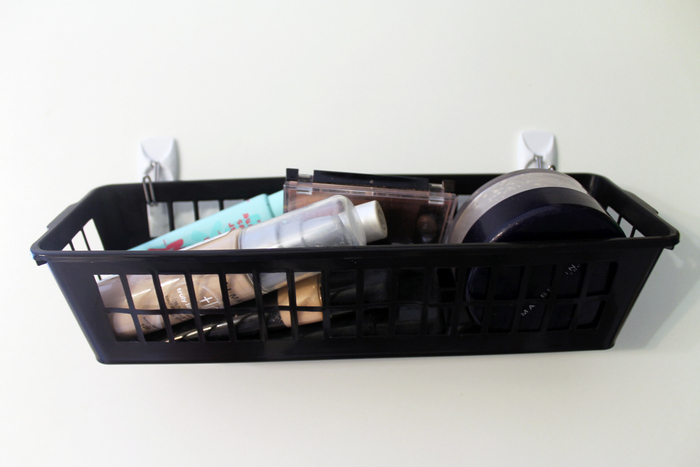 Makeup organization does not have to be ugly! If you lack space, you can easily keep your makeup tidy right on your counter. I pulled together some mason jars and rice to make a makeup organizer in just minutes. You can click here to see how and get files for those fun vinyl cutouts if you want to use those as well. Cute and functional storage? Sign me up!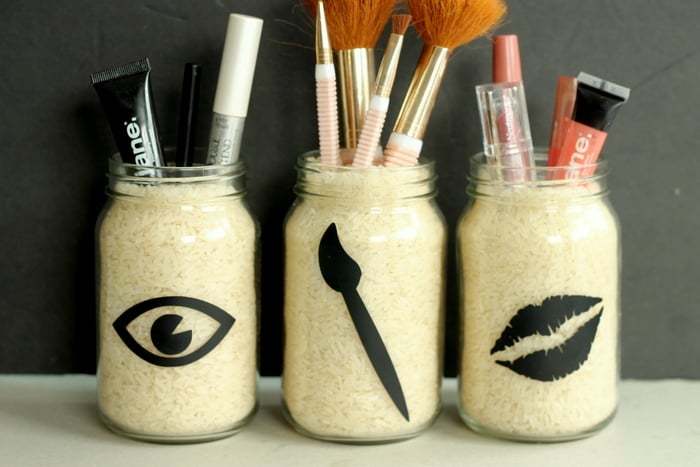 So which of these makeup organization ideas will you add to your home? They are all simple and inexpensive which is my favorite way to organize anything! Y'all enjoy and happy organizing!
Other ways to keep makeup tidy:
Want to just buy a makeup organizer? You can also shop the Amazon widget below for more options!
Declutter Your Home in 31 Days!
Clear the clutter and organize your home with our daily emails! Every day for a month we will send you a prompt to declutter! Sign up for our email list below to get started.