These are so many ways you can organize with a spice rack. I am going to share seven of my favorite ways below but I am sure you can think of so many more. Purchase a few racks and use them not only in the kitchen! Yep I have ideas for the bathroom, craft room, laundry room, and more!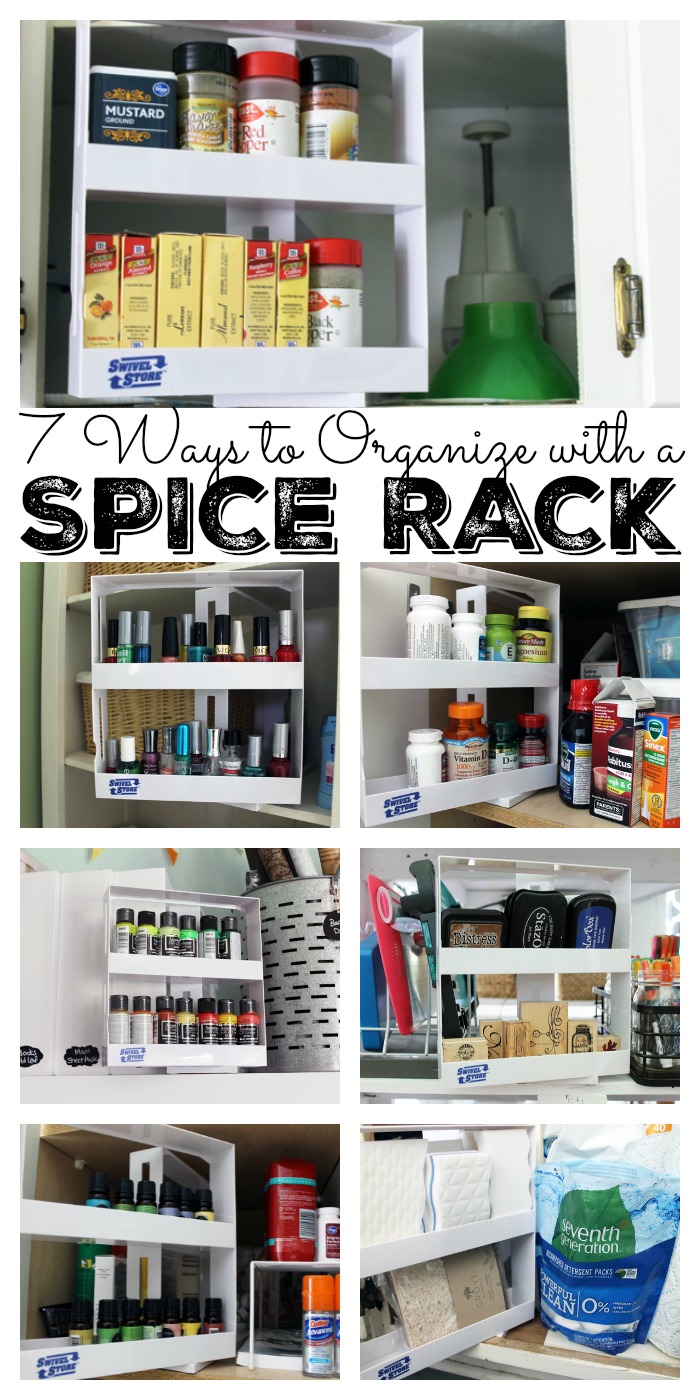 Please note that some links may be affiliate links which means you do not pay anymore.
First of all lets talk spice racks! My favorite for organizing is the Swivel and Store. I love that it has a small footprint but swivels out so I can see everything. I, of course, use one for my spices. It actually holds the excess as a majority of my spices are in mason jars.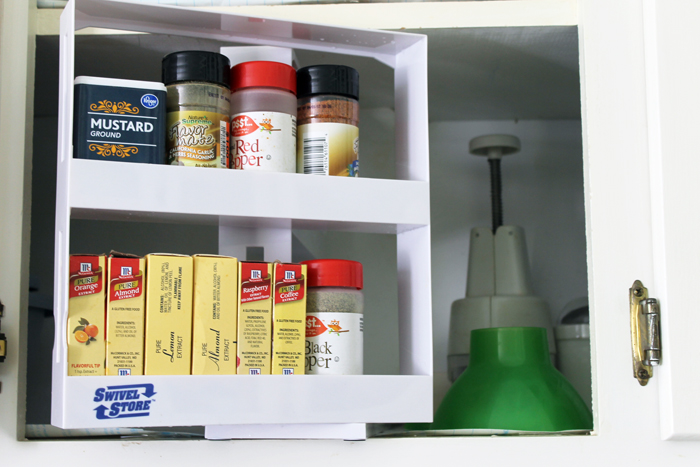 Next lets look at how you can use a spice rack in the bathroom. They are perfect for medicine and vitamins. Keep everything neat, organized, and handy with a spice organizer.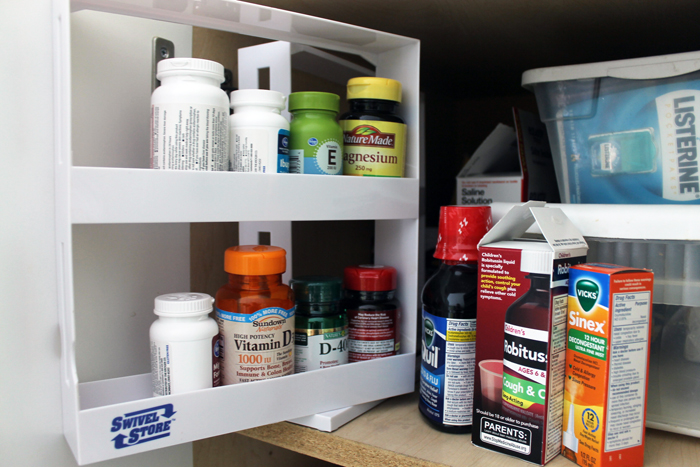 If you have essential oils, a spice rack is also perfect for those. I love having the bottles all lined up and ready for use.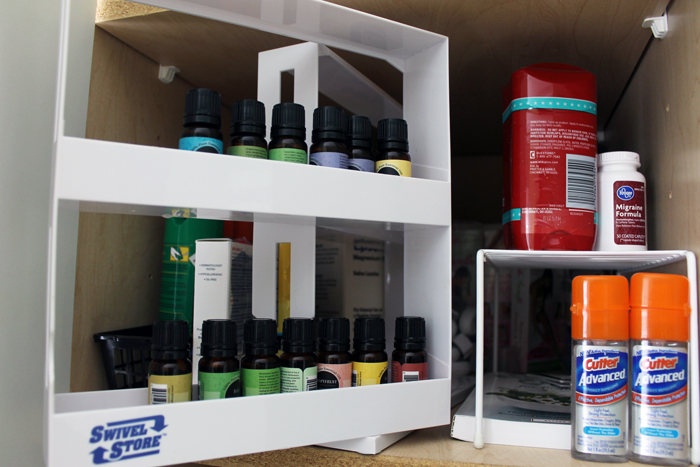 Speaking of bottles ready for use, my favorite use in the bathroom is nail polish! There is no better way to organize your nail polish in the bathroom y'all. Grab a Swivel and Store and get started!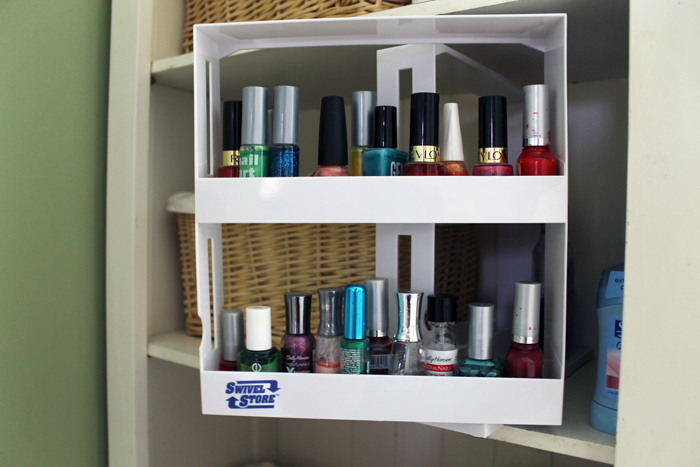 Lets move on to your cleaning supplies. I keep my sponges in a spice rack. They stay organized and are easy to grab.
Moving on to my craft room, there are so many uses here but I am just going to show you a couple. Basically anything that is small enough to fit in these spice racks will work. One of my favorite uses is craft paint! It fits perfectly and is such a space saver.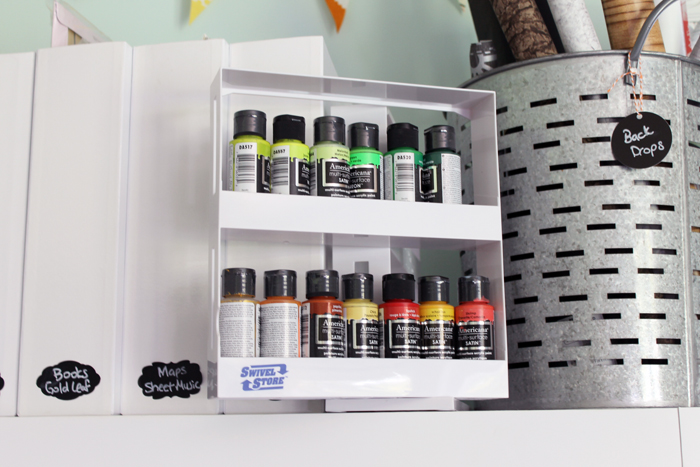 I also love them for stamps and inks. Think about all of those small craft supplies and how great they would look in one of these spice racks.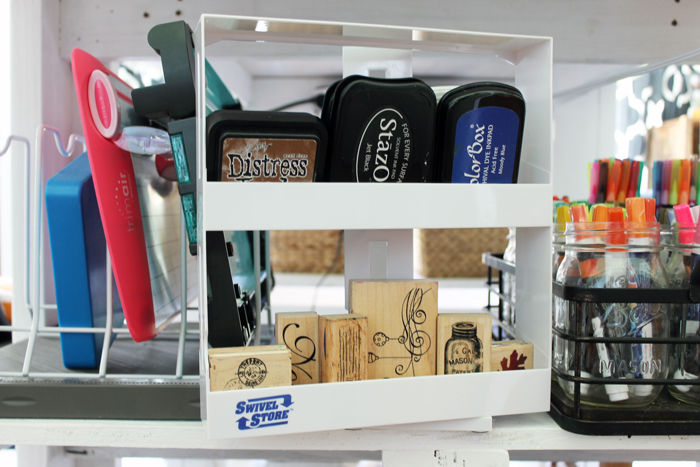 Purchase a Swivel and Store or two and get started today! You will love to organize with a spice rack just as much as I do. Think outside of the box at all of the possibilities. You can also see more ideas with these 16 ways to repurpose a spice rack!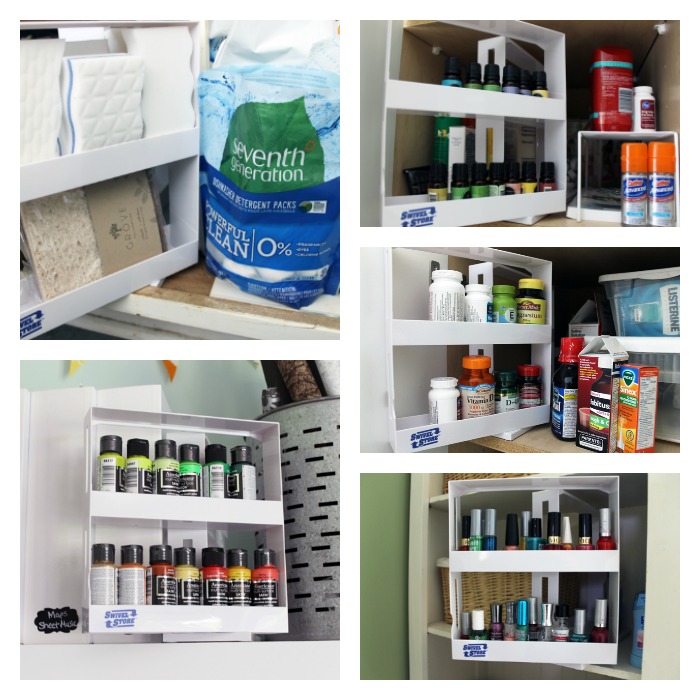 Declutter Your Home in 31 Days!
Clear the clutter and organize your home with our daily emails! Every day for a month we will send you a prompt to declutter! Sign up for our email list below to get started.