I love a good marbling craft and they are oh so popular right now. I thought I would try the technique with epoxy resin instead of paint. Don't be intimidated! This product is actually super easy to use and it makes projects like this monogram look professional. Let's jump in and get started!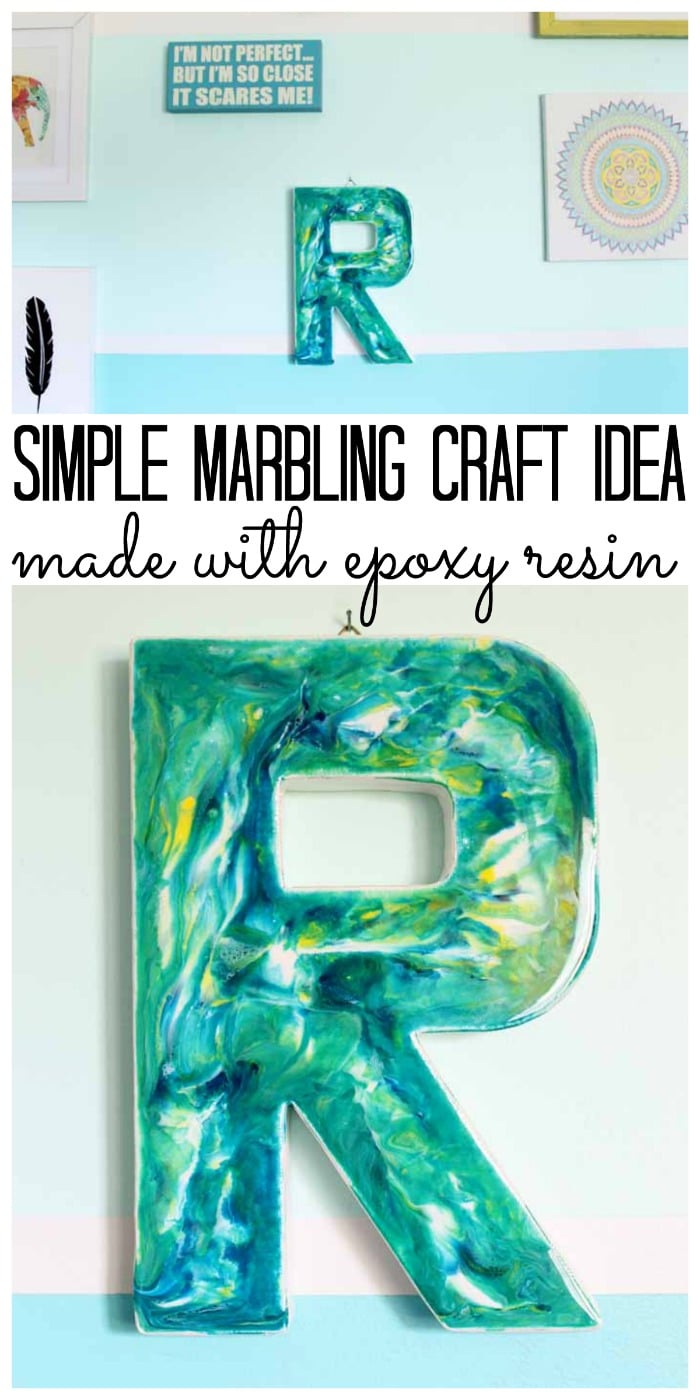 Supplies needed for this marbling craft:
Some links below may be affiliate links which means that you do not pay anymore, however, a small commission will go to this site.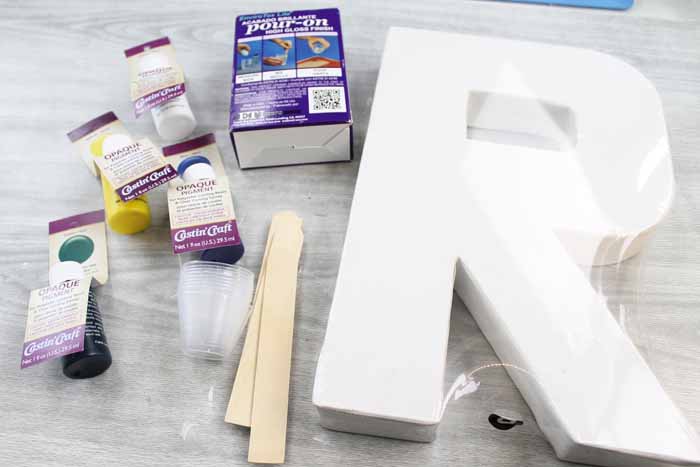 Instructions:
You will want to seal your canvas monogram on the front and sides with decoupage medium. I have had issues with canvas material creating bubbles in my final finish so this step will prevent that. Allow to dry completely before continuing.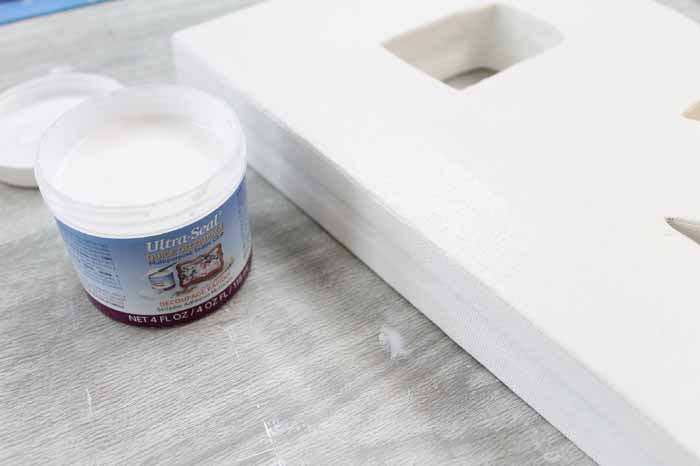 Mix up a batch of EnviroTex Lite® Pour On High Gloss Finish according to the package directions. Pour into small measuring cups. Use the Castin'Craft Opaque Pigments to tint these any color that you would like. I did white, yellow, and one with equal parts green and blue. The measuring and mixing of components is critical to your success. Be sure to follow all instructions that come with your package.
I like to lay my marbling crafts inside of a box so that the mess is contained. In this case, you will also have to support the monogram underneath to lift it off of the bottom surface. Then just start drizzling on your mixed resin with a stir stick. I started with white but you can use any colors that work with your home's decor.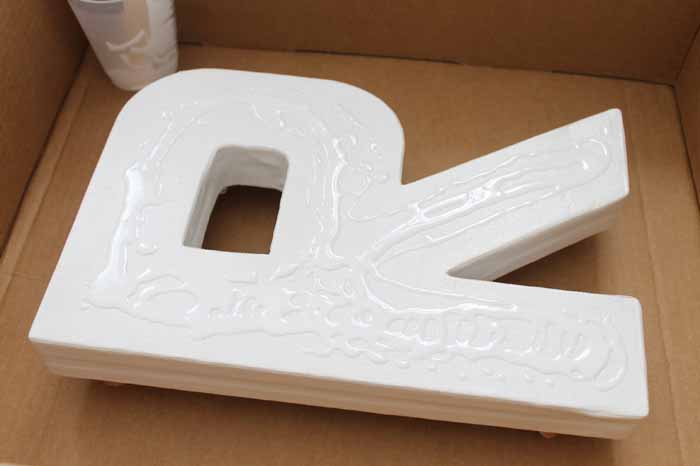 Keep adding more colors. The stir sticks you used to mix up the resin make a great tool for adding the product to the front surface.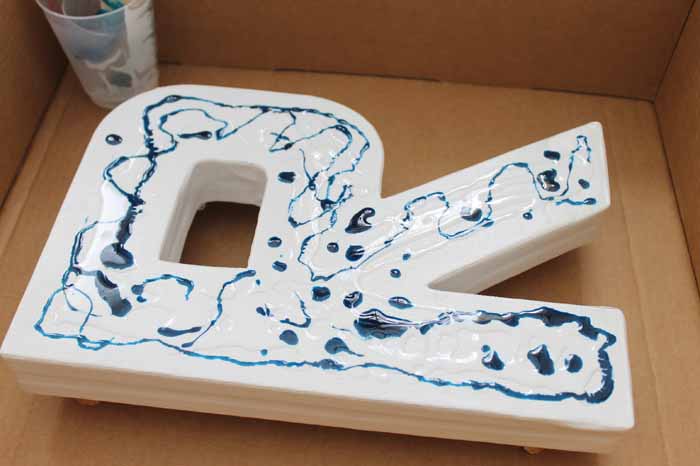 Make sure you drizzle each one randomly. The best part of creating marbling crafts is that you get a different result each and every time.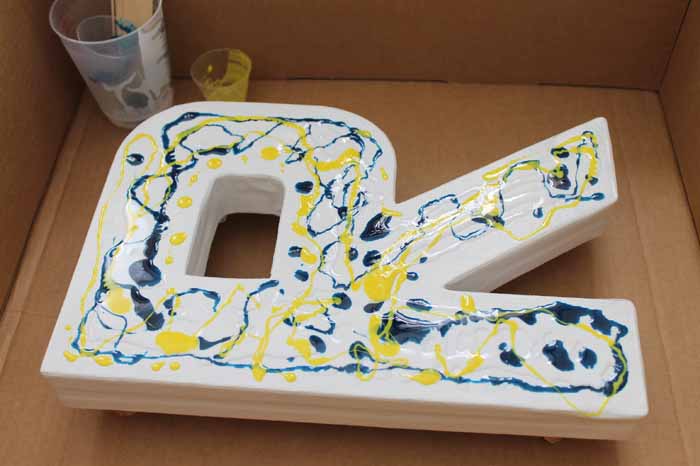 Now it is time for the fun part! I used the flat end of a stir stick to begin to swirl and mix the resin right on the monogram. Create patterns and have fun with it!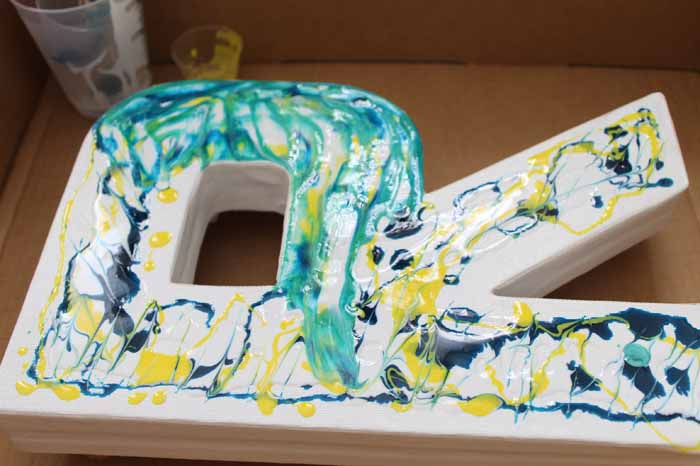 Continue until the entire monogram is covered with resin and marbled. I chose not to have the resin pour over the edges of the monogram. If you love that look, just use enough resin so that the excess will pour over all of your edges.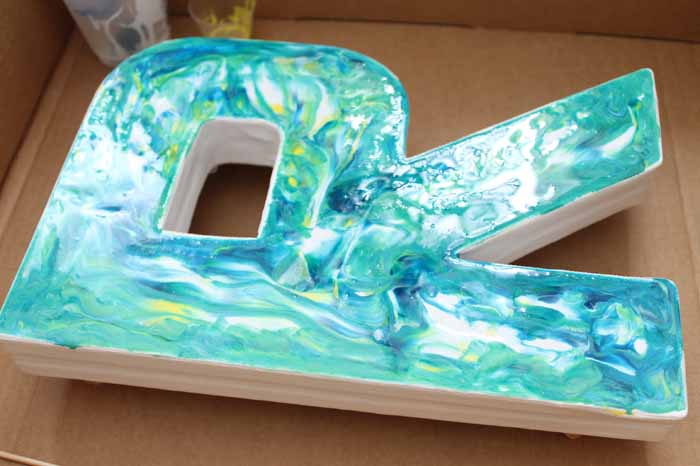 You will want to pop any bubbles that come up to the surface. There are a few methods for doing so in the instructions that come with your resin. Now the hard part – allow your marbling craft to cure overnight before you touch or move it. Make sure it is on a level surface and peek at it occasionally to ensure there is no run off over the sides.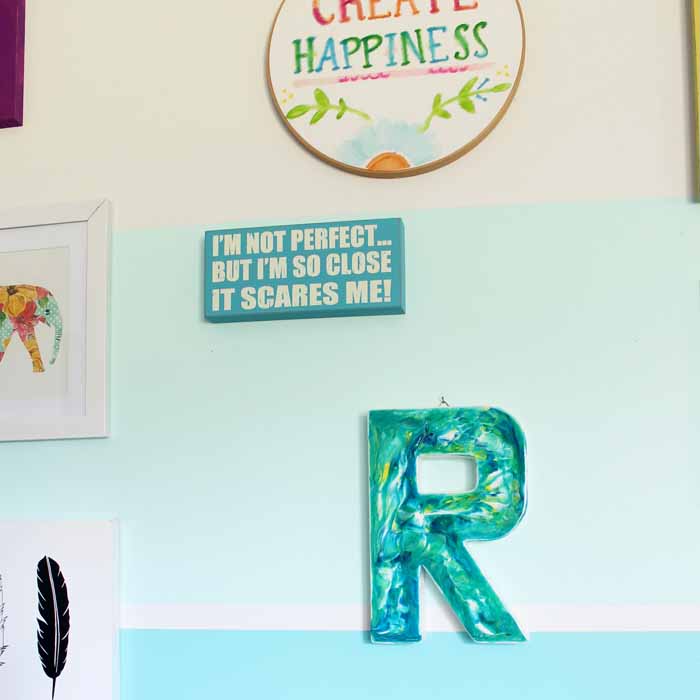 The next day you will be left with a glossy monogram that will look great in any room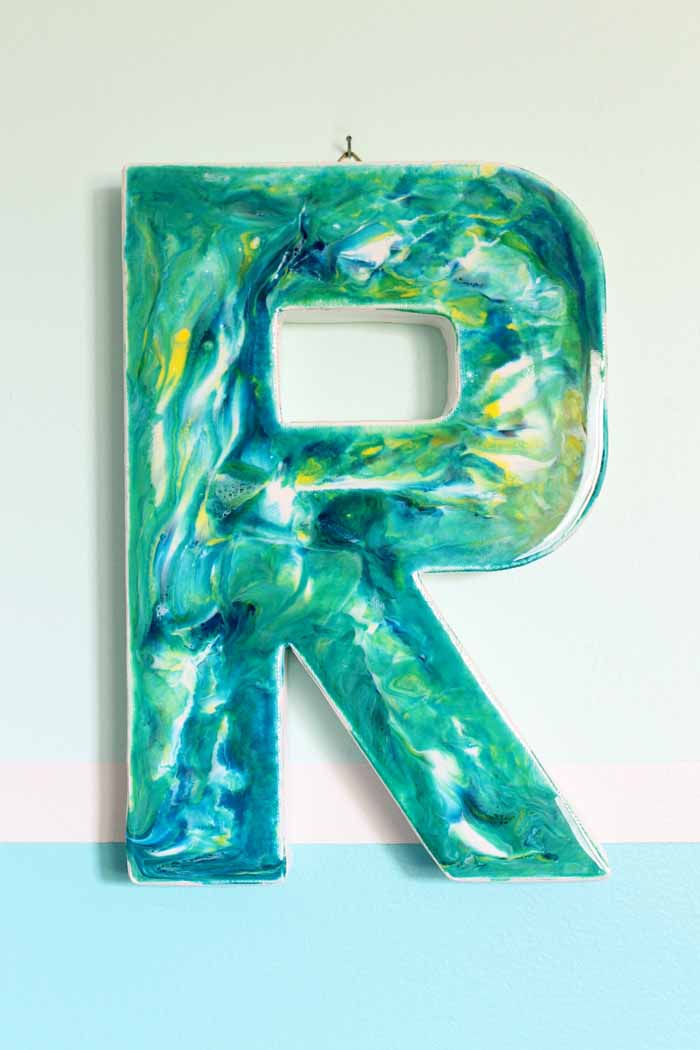 Love this marbling craft and also want more ideas? Try the links below!
Struggling with resin and need help?
I know that a ton of you are intimidated by resin. Don't be! You just need to know the basics and gain some experience with the medium. I have a course that will help you to master epoxy resin and give you the confidence you need to tackle this project and so much more.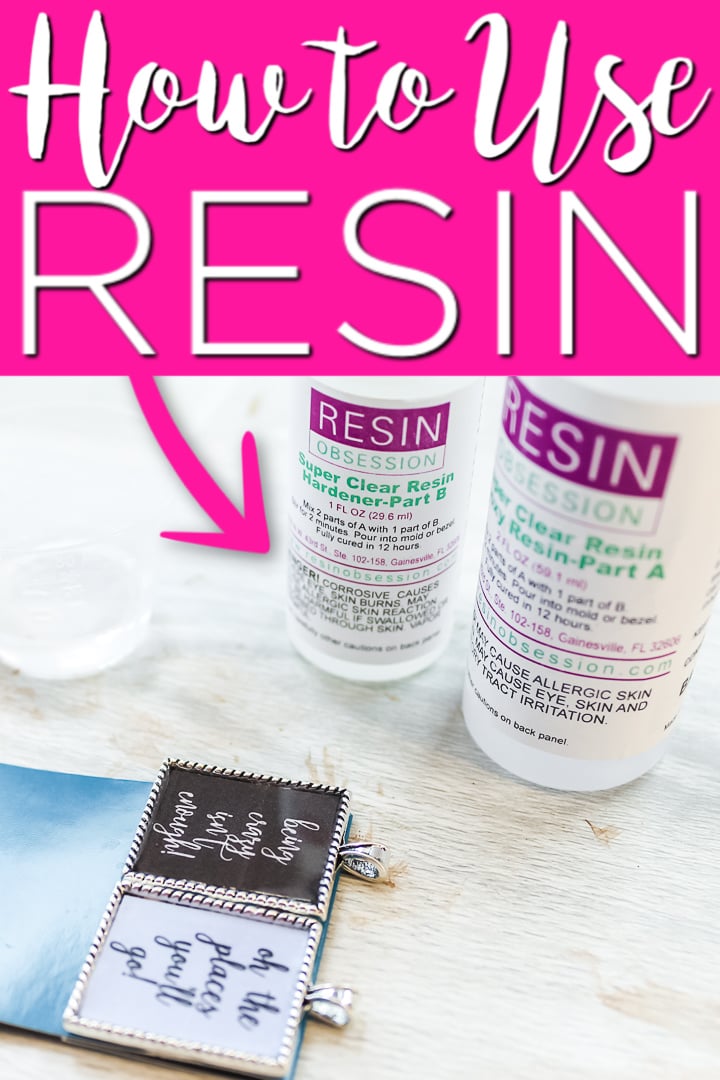 With unique insights drawn from more than a decade of creating and selling resin jewelry worldwide, this course is from an Amazon best-selling author on the topic. This class goes beyond making a few projects. You get thirty video lessons to give you clear directions on how to make resin jewelry you can confidently share and sell. Want to see more?