DIY macrame gift wrap may be the very easiest way to jump on the macrame train. Or at least it was for me. I wanted to try my hand at the craft but I knew that jumping into a huge project could very well end in disaster. Here is my way of trying my hand at the macrame knots….at little bit at a time! Just use them to decorate your packages and you have DIY macrame gift wrap. Awesome right? This one was originally posted over at Crafts Unleashed where I am a design team member. I am posting it here in case you missed it!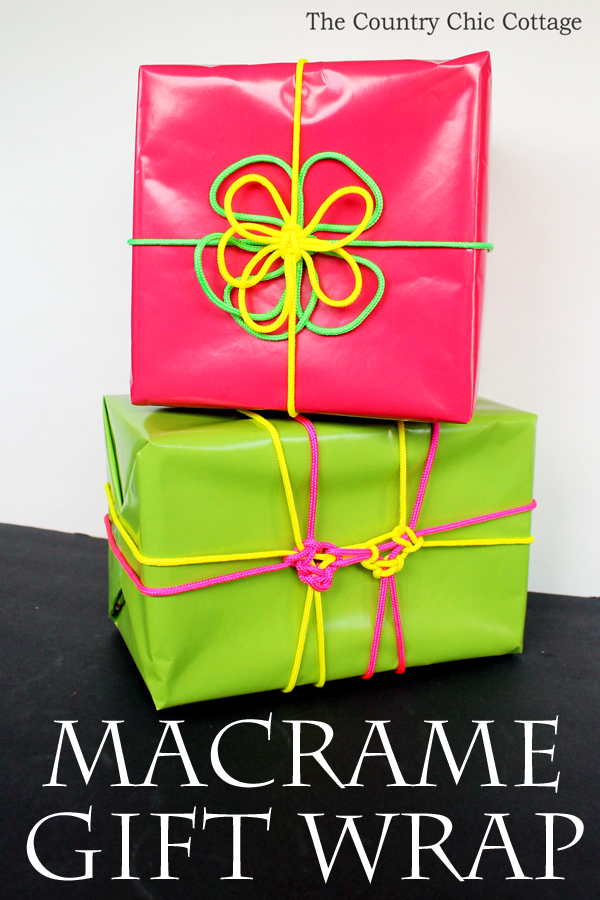 Links in this post may be affiliate links which means a portion or your purchase will go to support this site. I used paracord in a variety of colors for my version but you could also try macrame cord instead. Next I had to actually LEARN some basic knots. The best place I found was a website dedicated to learning macrame. I walked through a few of the basic tutorials until I built up enough confidence to tackle something picture worthy.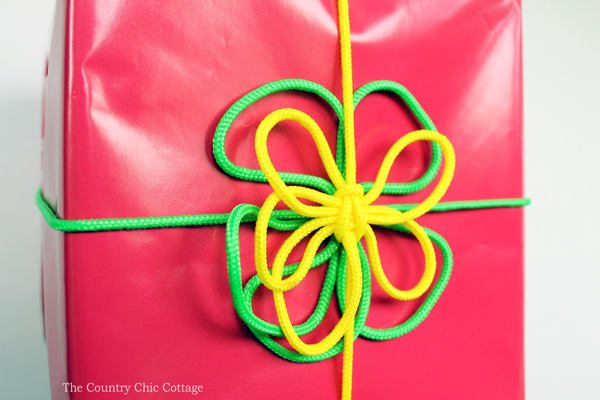 If you make the fleur de lis and pull on the loops you can make a pretty convincing five petal flower. I used this technique for the DIY macrame gift wrap that you see above. It is just two of those flowers layered on top of one another.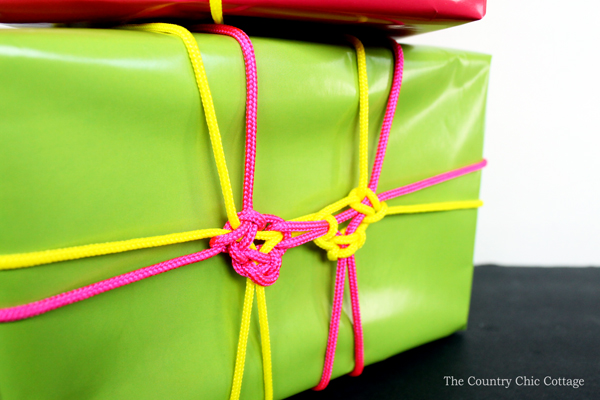 You can also try useing alternating square knots like pictured above. You can then tie the loose ends of the cords on the back of your package and trim the ends.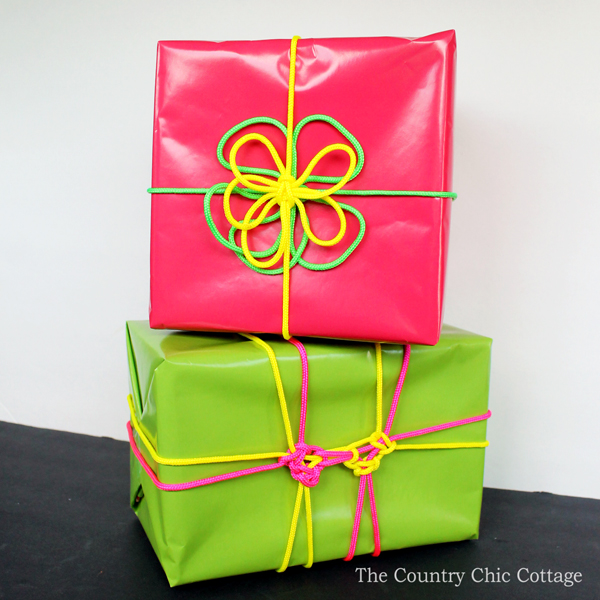 Macrame is definitely an art form and it will not be mastered in one afternoon. But if you are itching to learn some of the techniques, you can definitely come away with some DIY macrame gift wrap in a single afternoon. Then just spend a few more days perfecting your techniques and adding to your skill level. Before long you will have a gorgeous macrame wall hanging in your home!