I broke out my
Plaid Simply Screen
cause it was getting dusty. We can't have that! So I decided to design a quick and fun project. Y'all already know I love mason jars. I decided I wanted to silk screen one onto a
kitchen towel
. However, I wanted to add an extra fun twist! Check out my YUM mason jar design….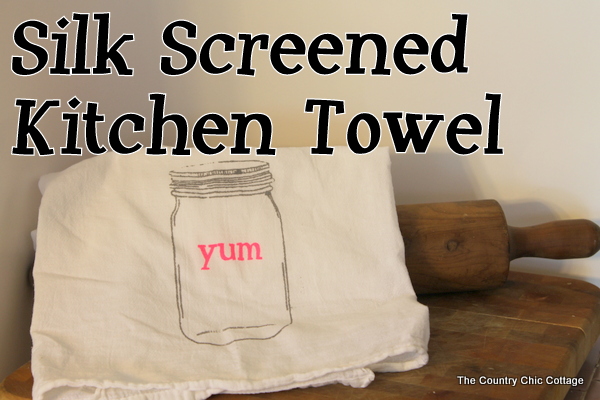 Simply, quirky, fun, and yes a little bit country! Any design you can print on paper can be silk screened using the kit by Plaid. So I found a mason jar silhouette and added some text. See how they are not together when I printed them? I knew before hand I wanted two separate colors.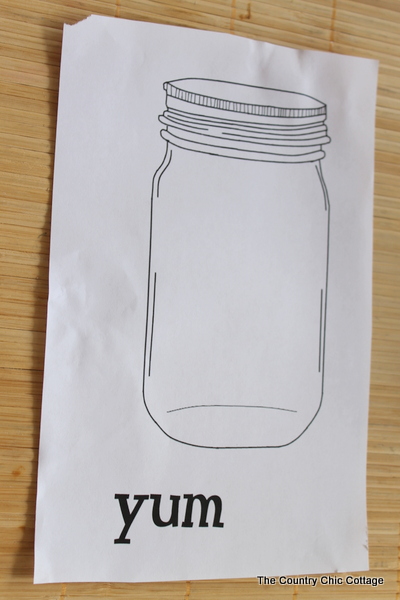 I then used the kit to burn a screen. It is a fairly simple process and the directions are easy to follow. It does however take some time to complete.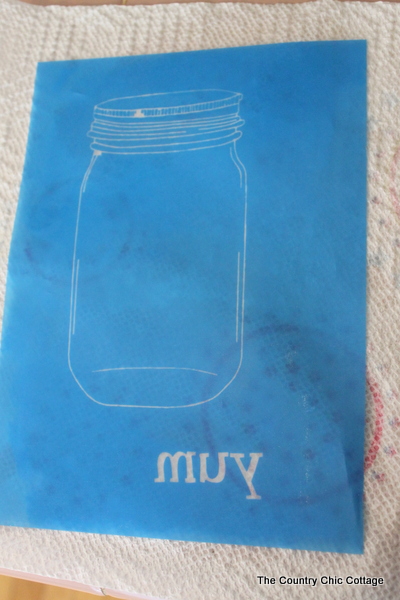 I then used the gray ink from Plaid for the mason jar. Then came back over with a really fun and NEON pink!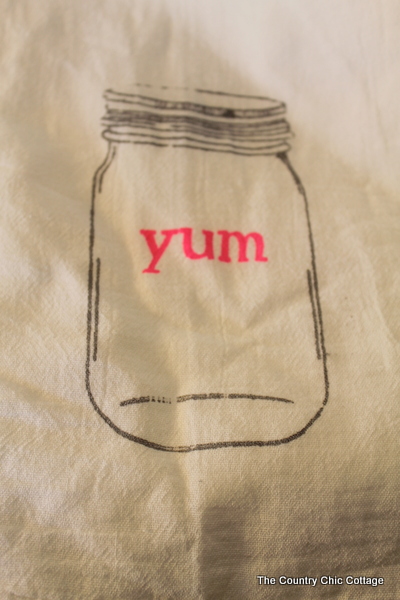 The perfect addition to my kitchen for a touch of whimsy…don't y'all think? These would also make great gifts…think Christmas y'all!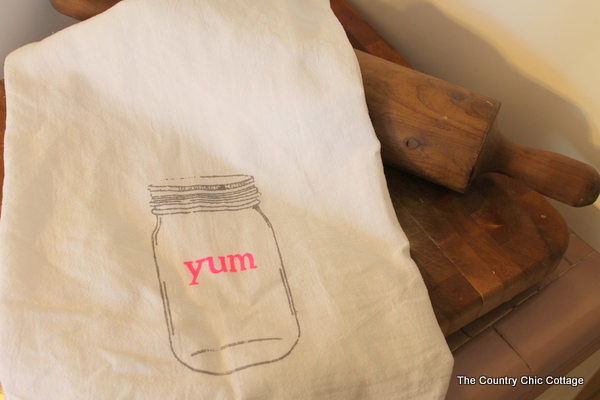 While I was crushing on this design, I also added something similar to a trivet. Y'all will have to wait til next week to see that one! I am doing a week of crafts next week that all take under 15 minutes each. Yes you can make something gorgeous in under 15 minutes!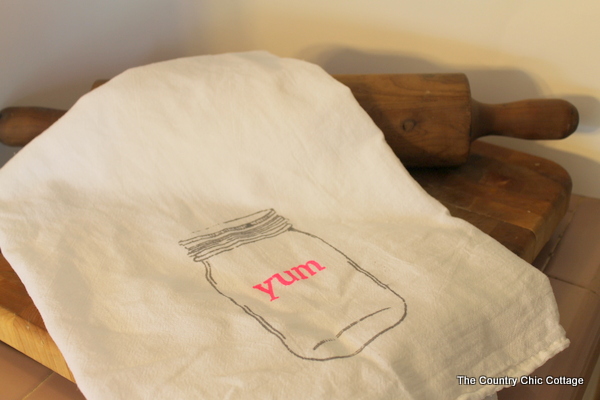 Have y'all added any neon touches to your home lately?
A Year of Jar Crafts
Sign up for our email list to get a FREE book with an entire year of jar crafts! 12 months, 12 crafts, tons of fun!