I am so excited about today's mason jar wedding craft y'all. My metal wrapped jar candle holders are perfect for weddings or lets face it….anytime, anywhere! I know I will be holding onto these great metal sleeves for use around my home. Plus these can be made in literally minutes. Follow along below to see how. Plus don't forget to scroll to the bottom of this post for even more mason jar wedding ideas that you don't want to miss.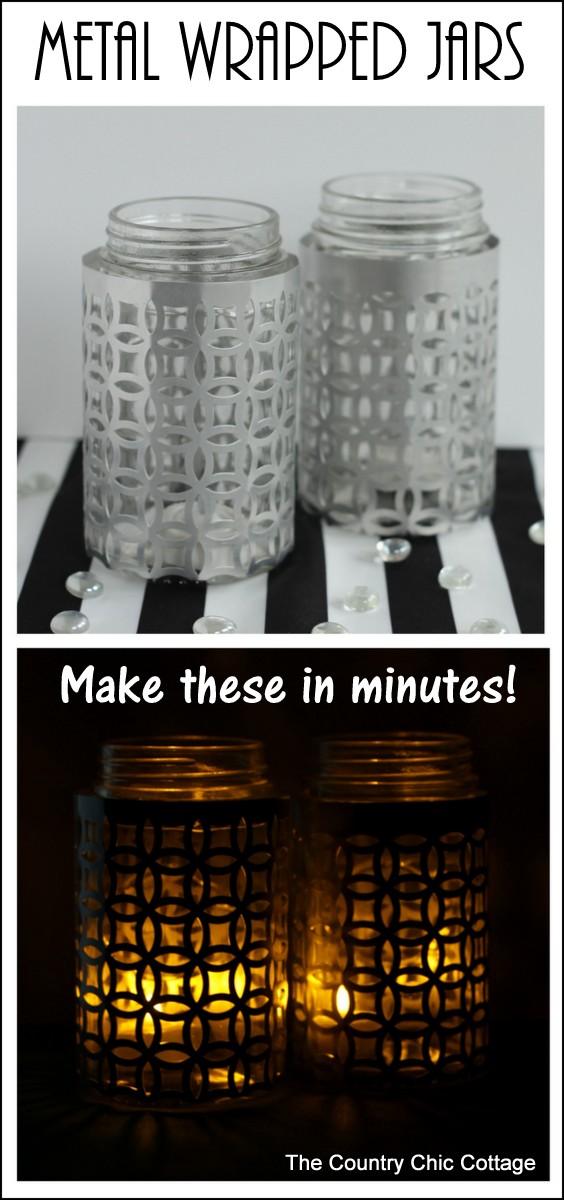 To make your own metal wrapped jar candle holders you will need: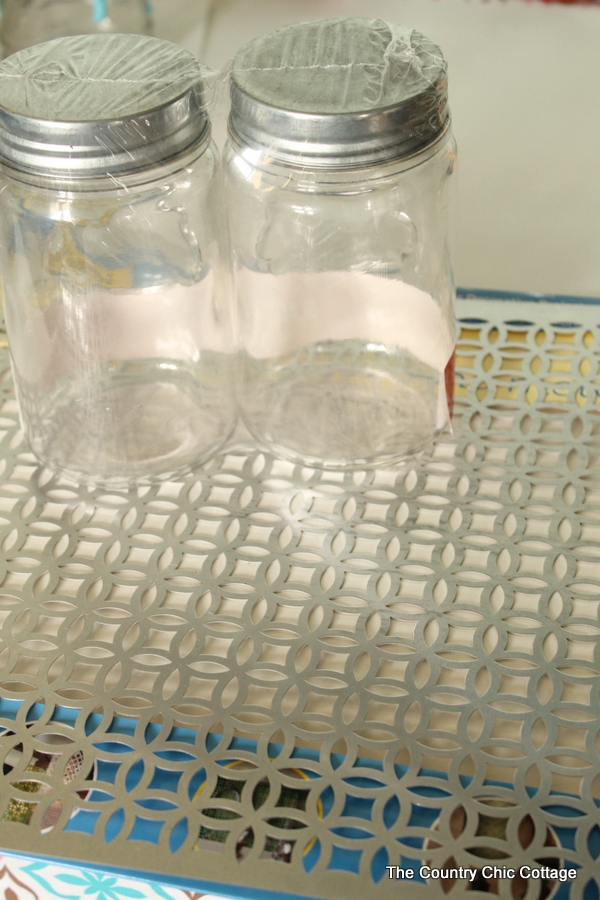 Cut the metal to size. You should just cut the length that will fit on the flat portion of the jar you are using. The shears cut the metal well but you will have to put a little effort into it.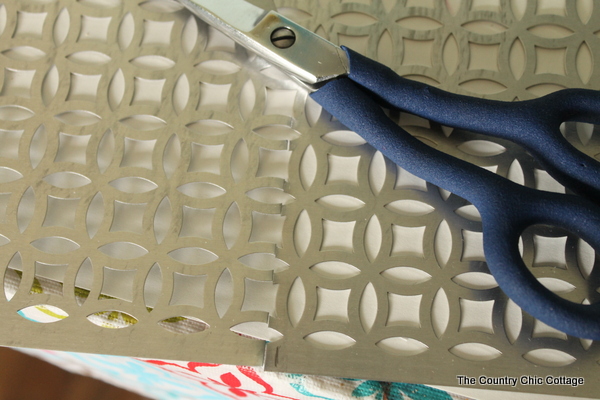 Use the jar to wrap the metal. Just hold with your hands and roll the jar to form the metal around the jar. When you let go however the metal will bounce back slightly and be larger than your jar.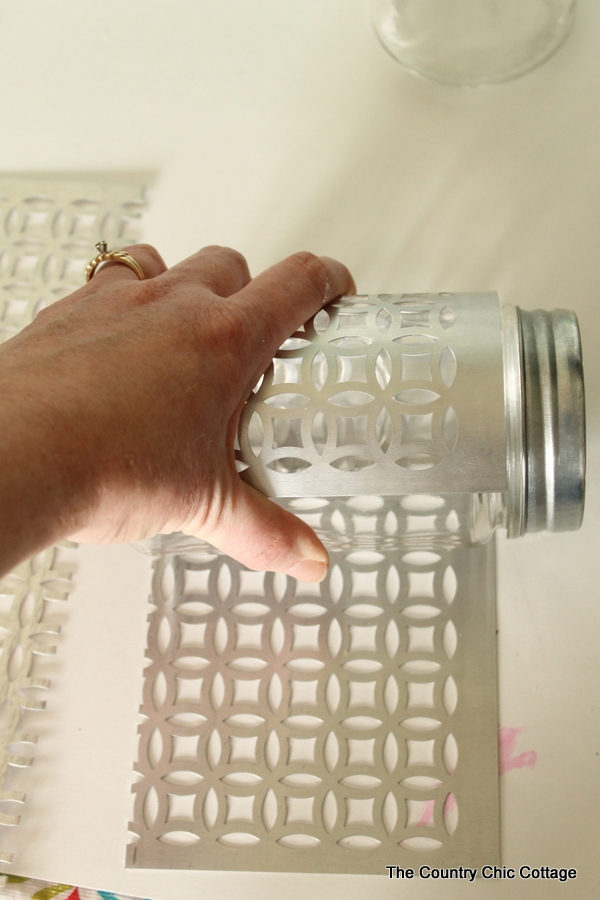 To fix that you need to wrap the metal around a round object that is slightly smaller than the jar. I used a can of spray paint. Use the same technique as above but this time when the metal bounces back it should be around the correct size or slightly smaller than the jar.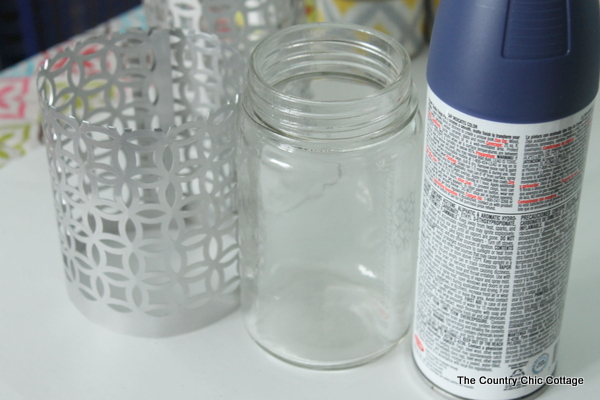 Apply the liquid nails to where the metal overlaps in the "back" of your metal wrapped jar candle holder. I did not glue the metal to the jar but just to itself. The metal acts like a sleeve over the jar and can be removed when you are tired of it.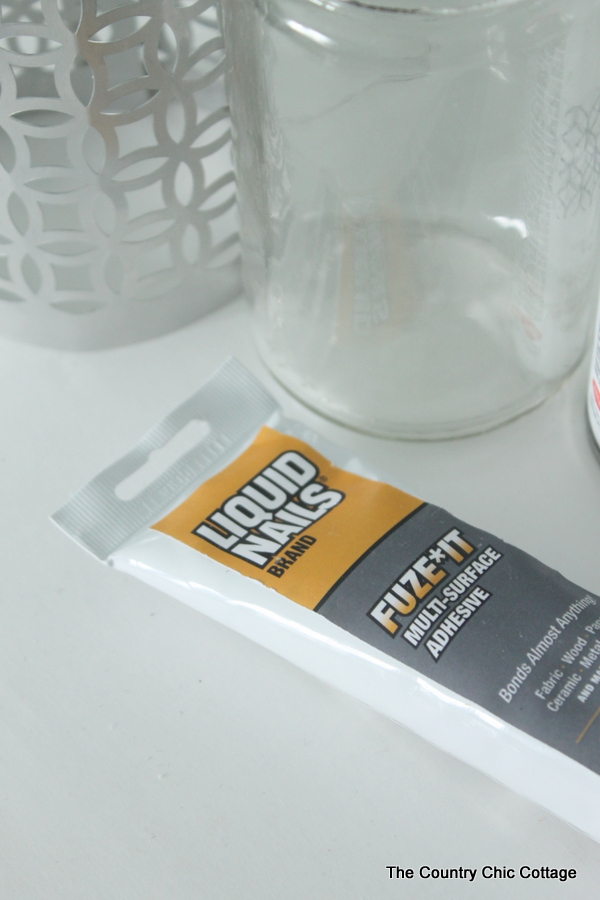 Clamp the metal together after you add the liquid nails. I used some clothes pins and they worked perfectly. Allow to dry overnight at a minimum.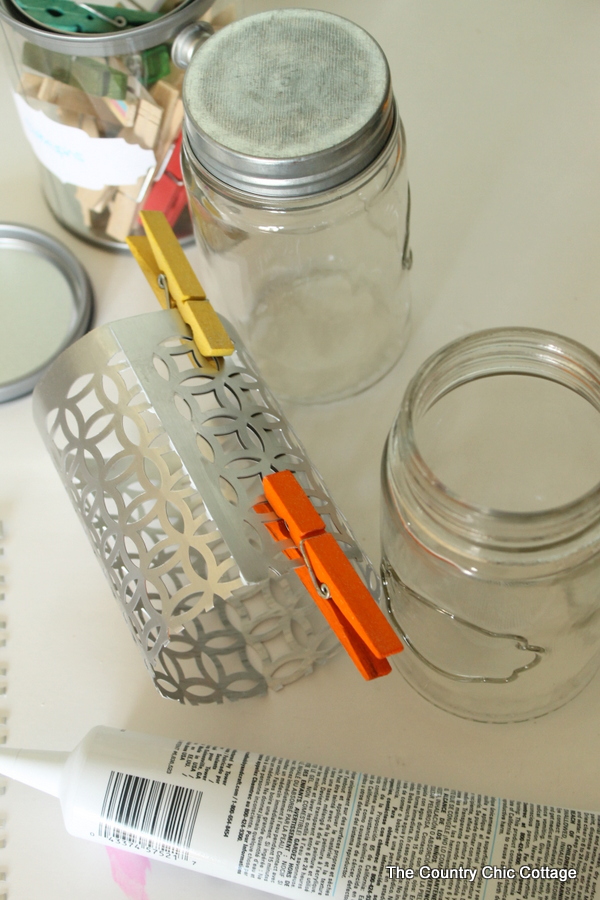 Drop your jars into the sleeves.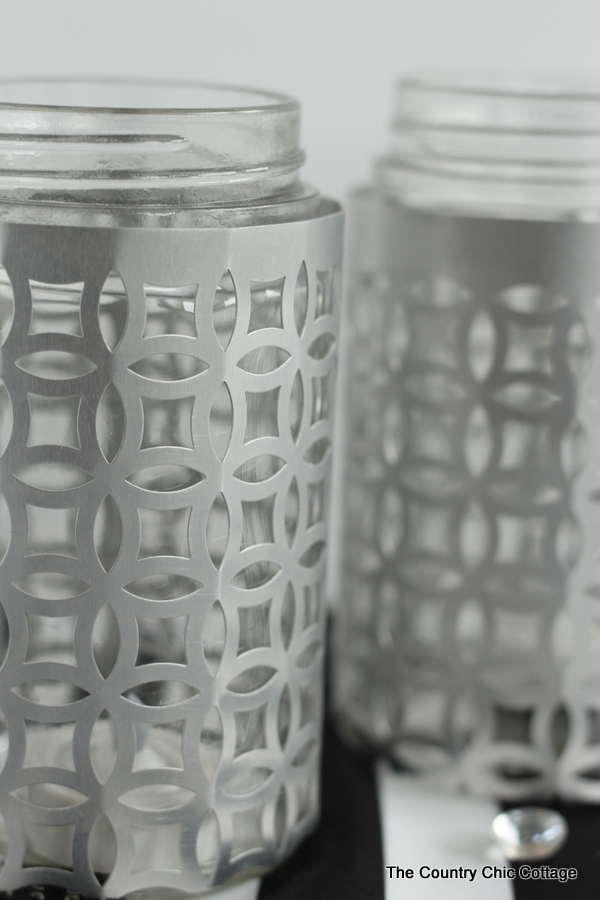 Add a battery powered tea light or a real candle and light. You will love the look of these metal wrapped jar candle holders!
These are perfect for the tables at a night time wedding reception. Or just make a few for your home. Either way these look like they took you forever to make. Your secret is safe with me y'all.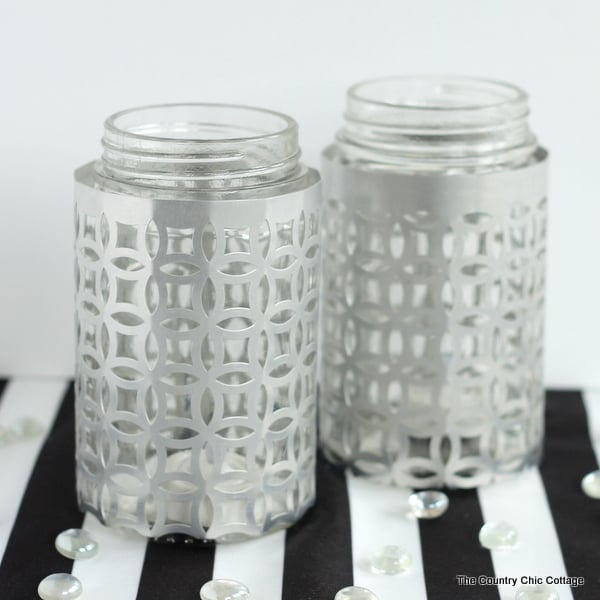 I promised y'all some more wedding jar crafts so here ya go! Just click around to the blogs below to see the awesome-ness they have in store!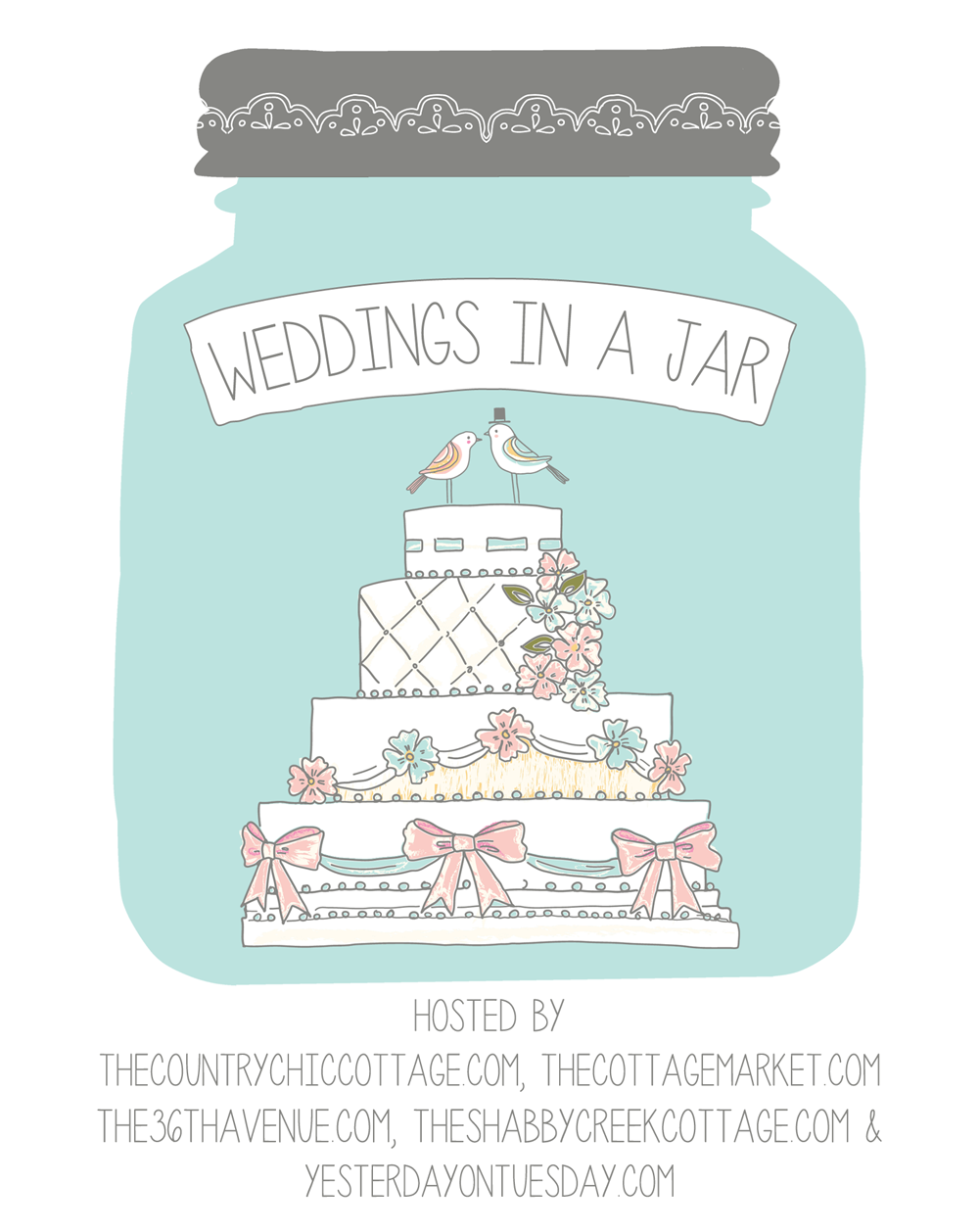 A Year of Jar Crafts
Sign up for our email list to get a FREE book with an entire year of jar crafts! 12 months, 12 crafts, tons of fun!