Mason jar centerpieces are great anytime but especially for weddings. And when you can use your Cricut they are oh so easy to make! I was inspired to create some mason jar centerpieces with flowers after seeing this idea from my friend Cyn over at Creative Cynchronicity. I loved the kissing couple silhouette and could not stop until I made my own wedding craft with a couple silhouette. Of course, my version had to involve jars but y'all knew that right?
This one was first published on June 11, 2013 but I revised it with some further information and wanted to post again because it turned out so great!
Supplies needed to make these DIY mason jar centerpieces:
Some links below may be affiliate links which means that you do not pay anymore, however, a portion of your purchase will go to this site.
Making These Rustic Mason Jar Centerpieces:
Cut two couples from black card stock as well as two hearts from any color of vinyl that you have on hand. We are going to use the vinyl as a mask only. Be sure to size your file to fit the jars you are using before cutting.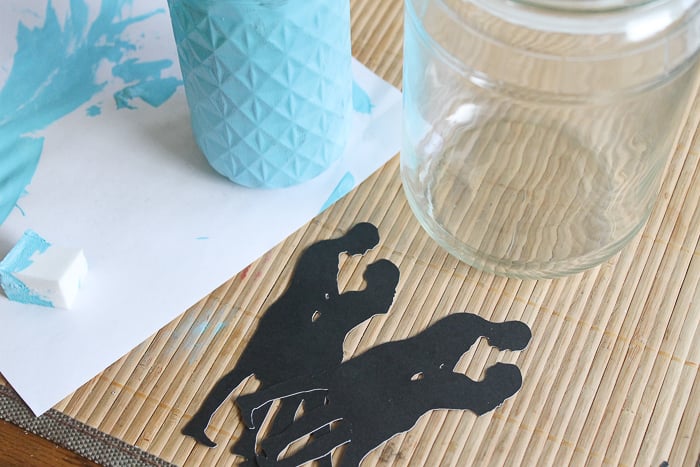 On the larger of the two jars, clean your glass well with rubbing alcohol and allow to dry. Then apply your heart and burnish the edges well to avoid paint leaking under your masking. I added a heart on both the front and the back so that the vase is the same from both sides.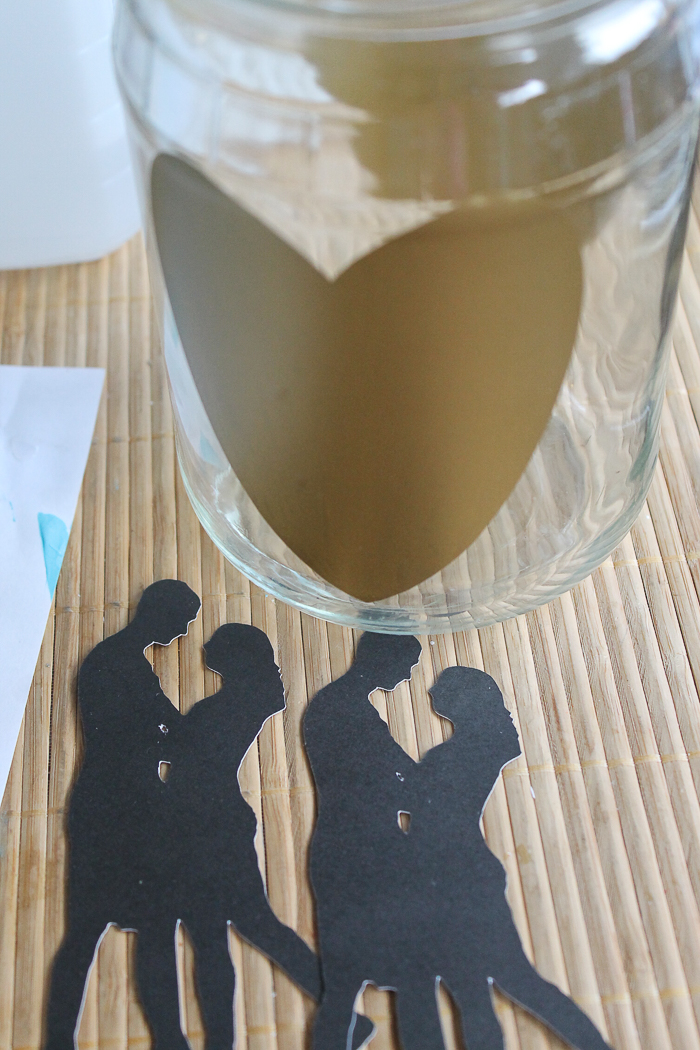 Then apply glass paint on the entire jar. I also used this same color on the outside of the inner jar. My jars each received two coats of paint. Be sure to allow to dry between coats and follow all package instructions.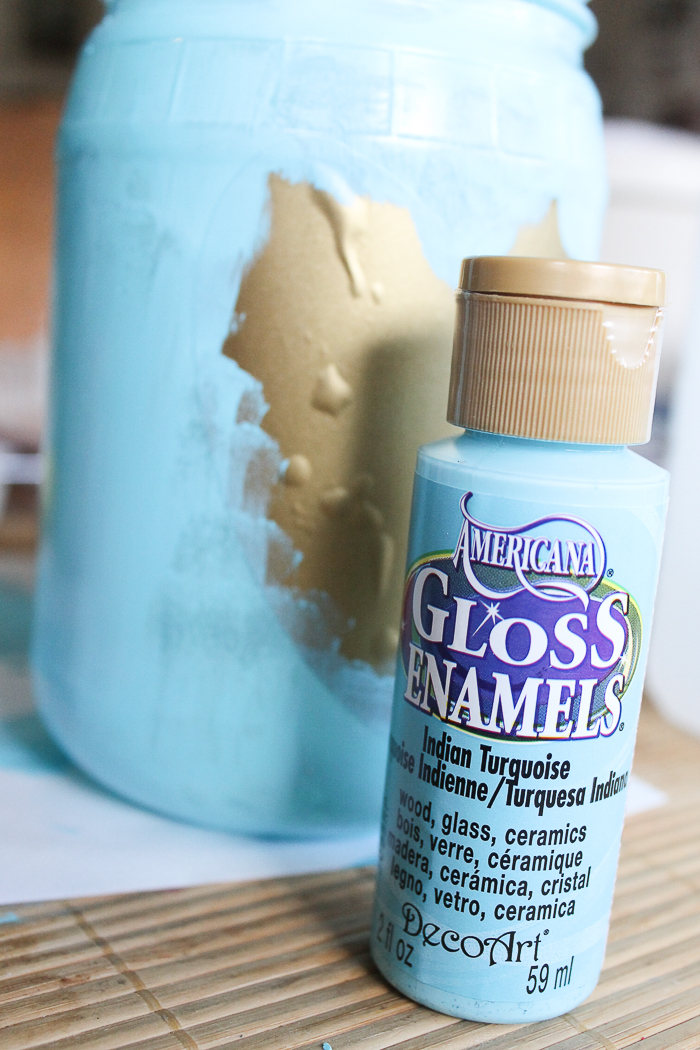 Allow your jars to dry completely before removing the mask. I found it best to cut around the heart mask with a craft knife before removing. Now it is time to add your silhouettes and assemble your vase. My silhouette was a little tall for my opening so I just folded the feet. This is also what I used to tape the silhouette in place inside the jar.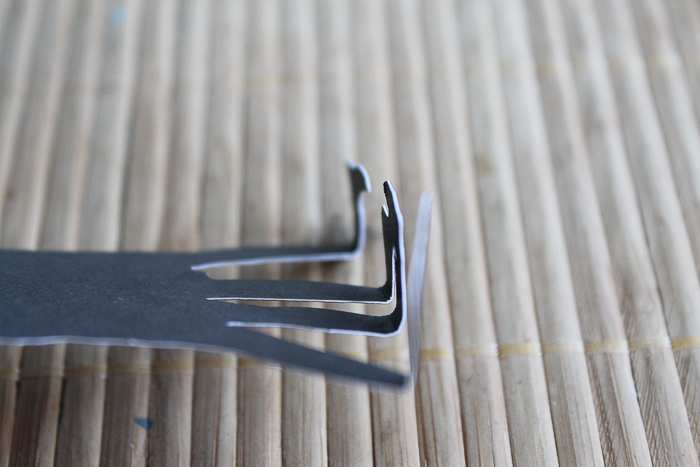 Add a silhouette in both the front and the back heart. Secure into place with a bit of tape at the feet. Then drop in your inner jar and you have a completed wedding vase centerpiece.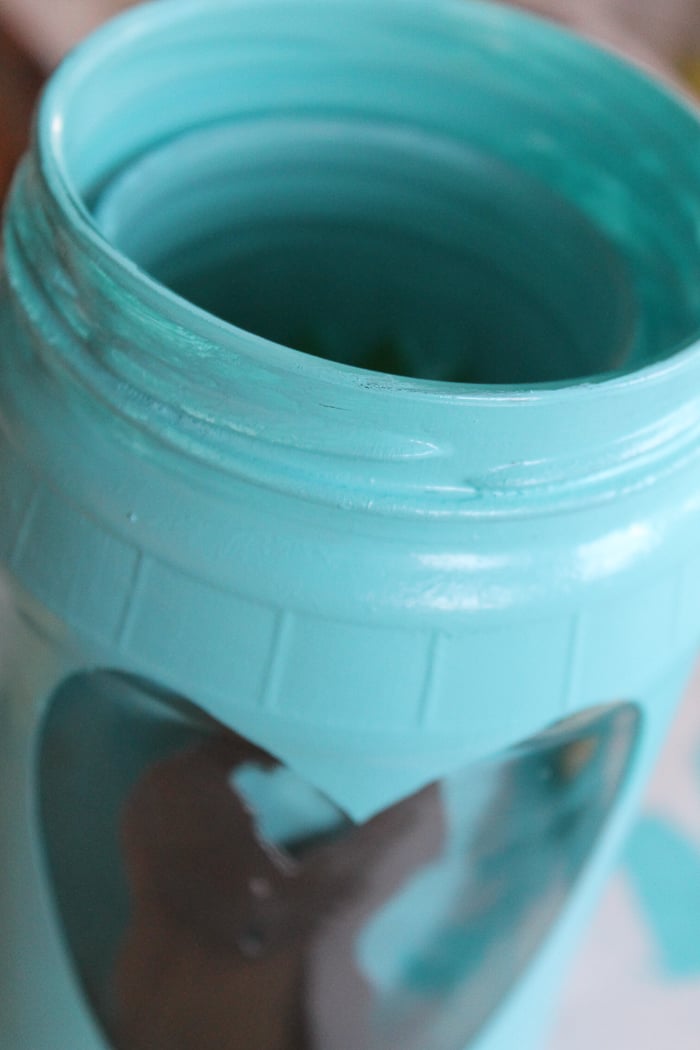 All that is left is to add flowers to the top and enjoy your mason jar centerpieces. I love how it is like looking into a window at a couple in love.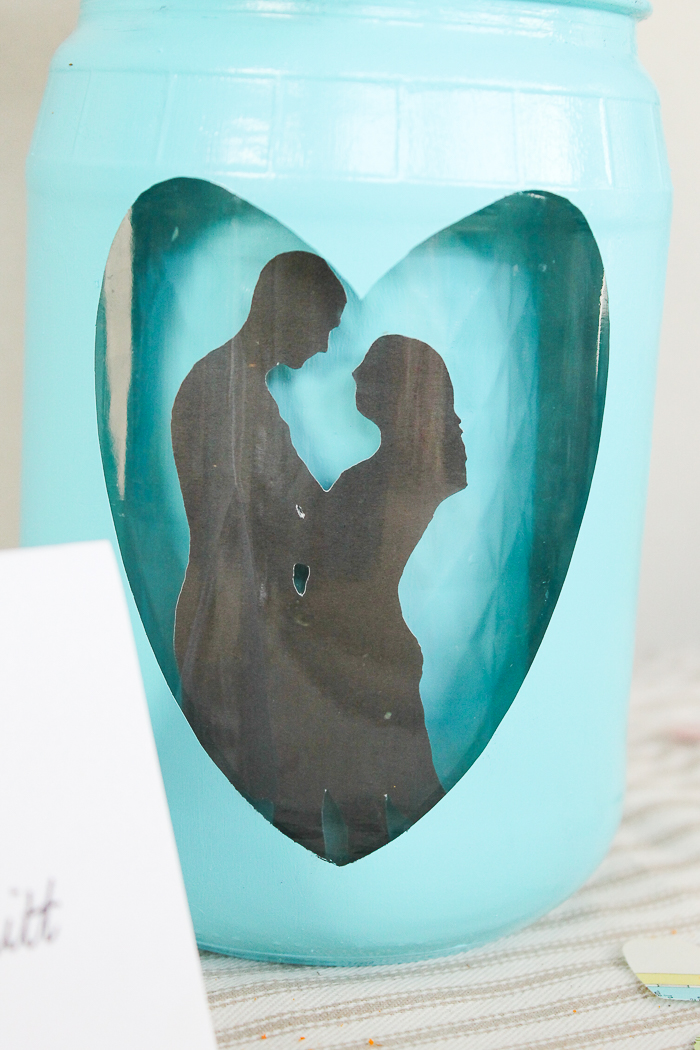 Mason Jar Centerpiece Ideas
Add some other wedding elements to your table and you have a gorgeous wedding reception table for your guests. You can also use these at bridal showers or even an engagement party!
You could use an actual picture of the couple and trace around it for a personalized touch.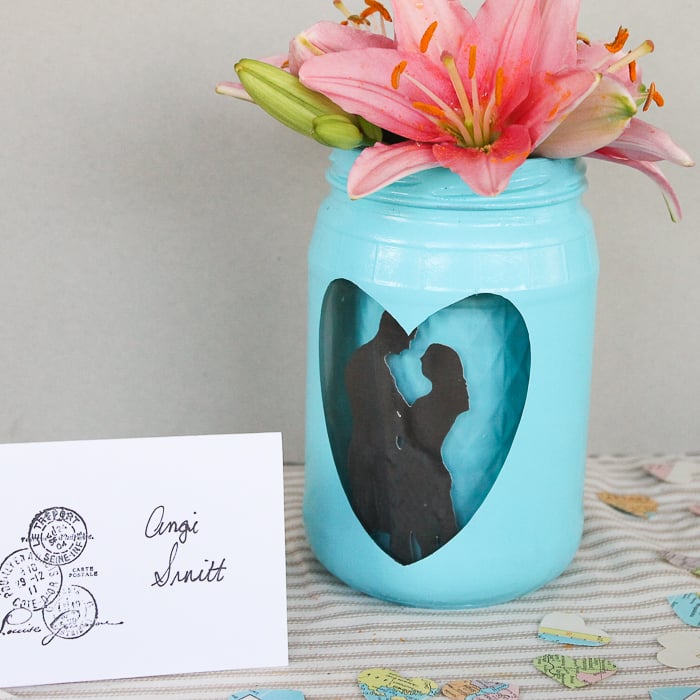 If you want jars at your wedding, this is a unique way to add mason jar centerpieces with flowers to your decor.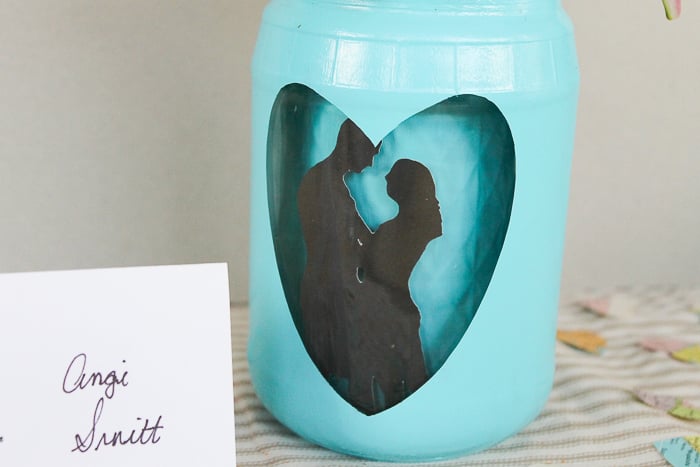 Choose the color of the jar and flowers to match your wedding decor then cut out your pieces on your Cricut machine.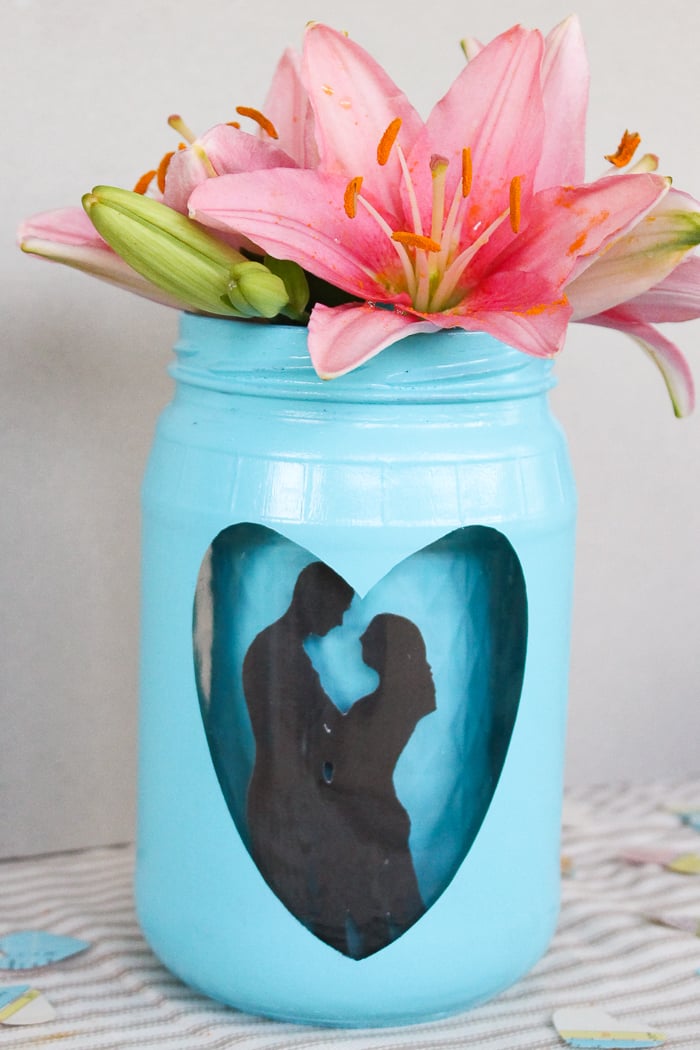 I hope you will make these great DIY mason jar centerpieces for your wedding reception. You are sure to love the results!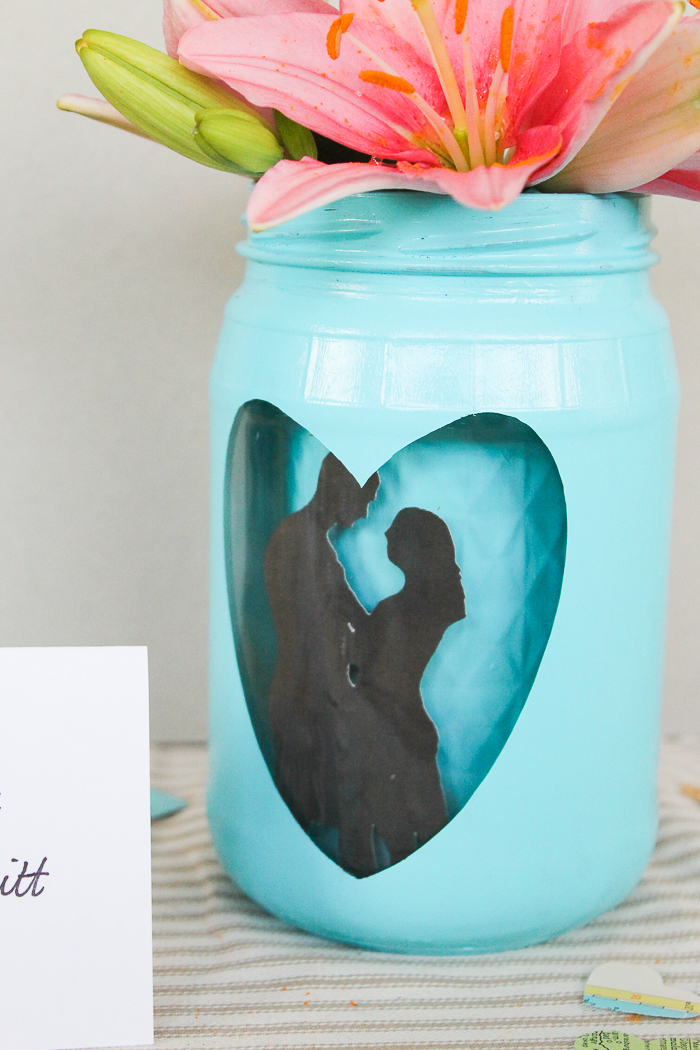 Love these rustic mason jar centerpieces and want more ideas? Don't miss our collection of over 80 MORE mason jar wedding ideas here. You will also love these mason jar lights to add to your collection!

New to Cricut?
Sign up for our email list here to download the Beginner's Guide to Cricut Design Space for FREE today!
Sign up to get the guide emailed to you!