Looking for decorative house numbers for your home? Maybe something to add a little of that farmhouse touch to the front of your home? Look no futher! You can add your house numbers to milk cans for a unique way to add some farmhouse flair. This is such an easy project and you will love the look when you are done!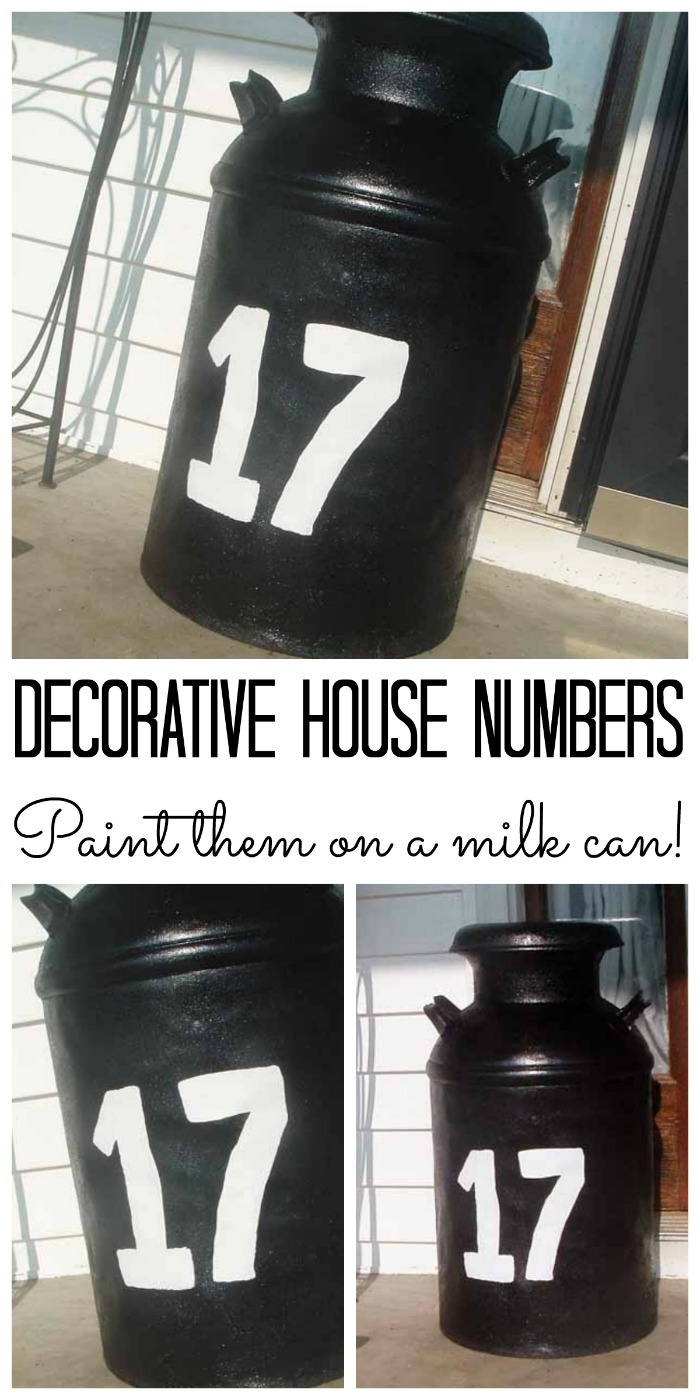 Supplies needed to make these decorative house numbers:
Milk can (or cans if you have a long house number)
High quality outdoor paint (I love this brand from DecoArt.) You will need one color for the can and one for the number.
Stencil (if desired)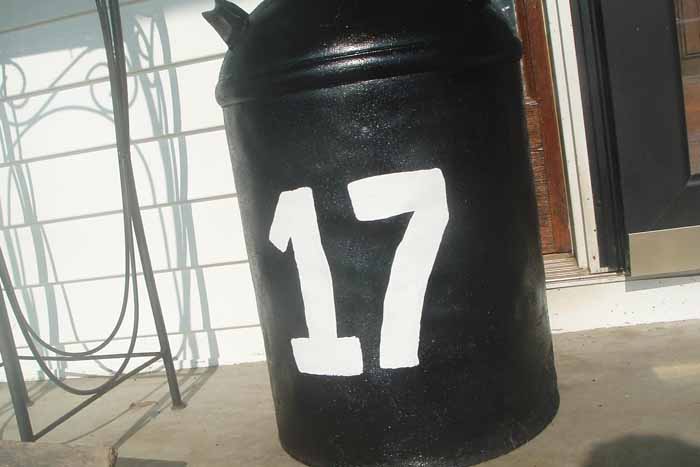 I have wanted to number my cans for some time. I finally got around to actually doing it. Start with any milk can. You can often find these at flea markets and farm auctions. Most of the time they will be rusty. Knock off as much rust as you can and give the can a good cleaning. Then paint the entire thing with a good quality paint. I went with a traditional black on my milk can itself. Allow this to dry completely before continuing.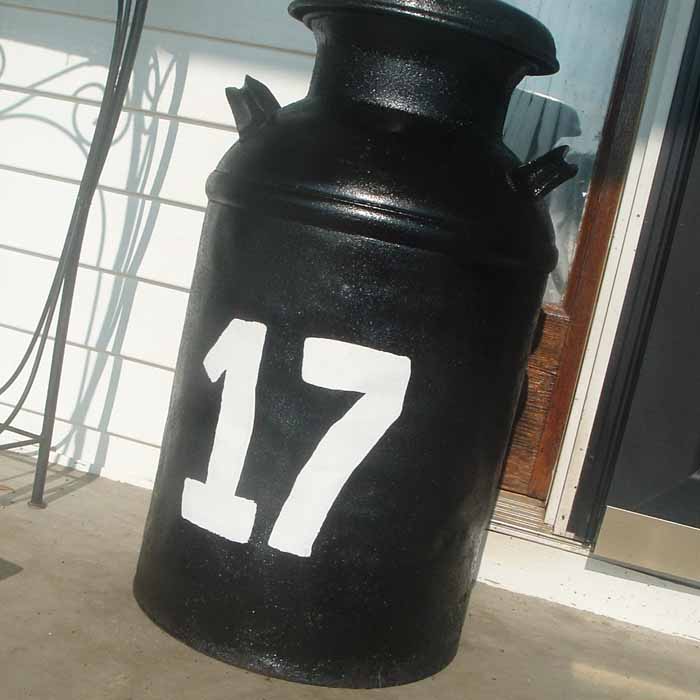 Now it is time to add your decorative house numbers to the front. I actually free handed mine on the front but you can use a stencil if desired. Since the surface is curved and probably rough, I would recommend tracing the stencil with a pencil and filling that area in with paint. You will probably have to give the house number a few coats especially if you are putting black over white.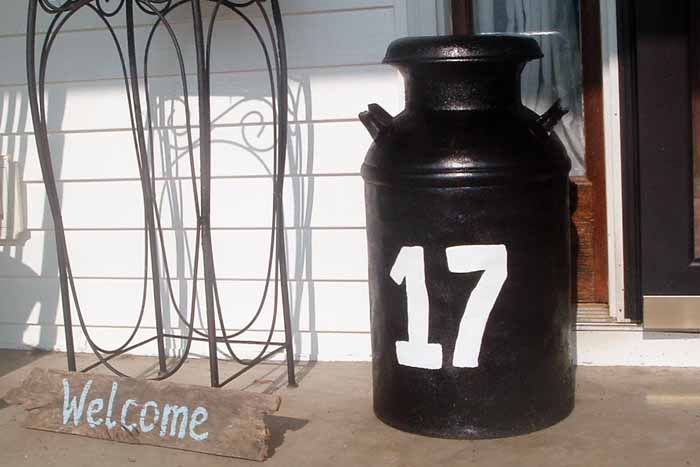 Allow everything to dry completely then add your fun new decorative house numbers to the front of your home. I put my house number on a milk can outside of the front door.
I am in love with how this project turned out and I know you will be as well.
Love these decorative house number and want more farmhouse style ideas? Try the links below!