We are heading into the new year and I thought y'all might be able to use these organization ideas for paper. If you are anything like me, paper clutter may be taking over your home. Get it under control with these ideas and start off your new year with a more organized work space. These ideas are perfect for your home office and more.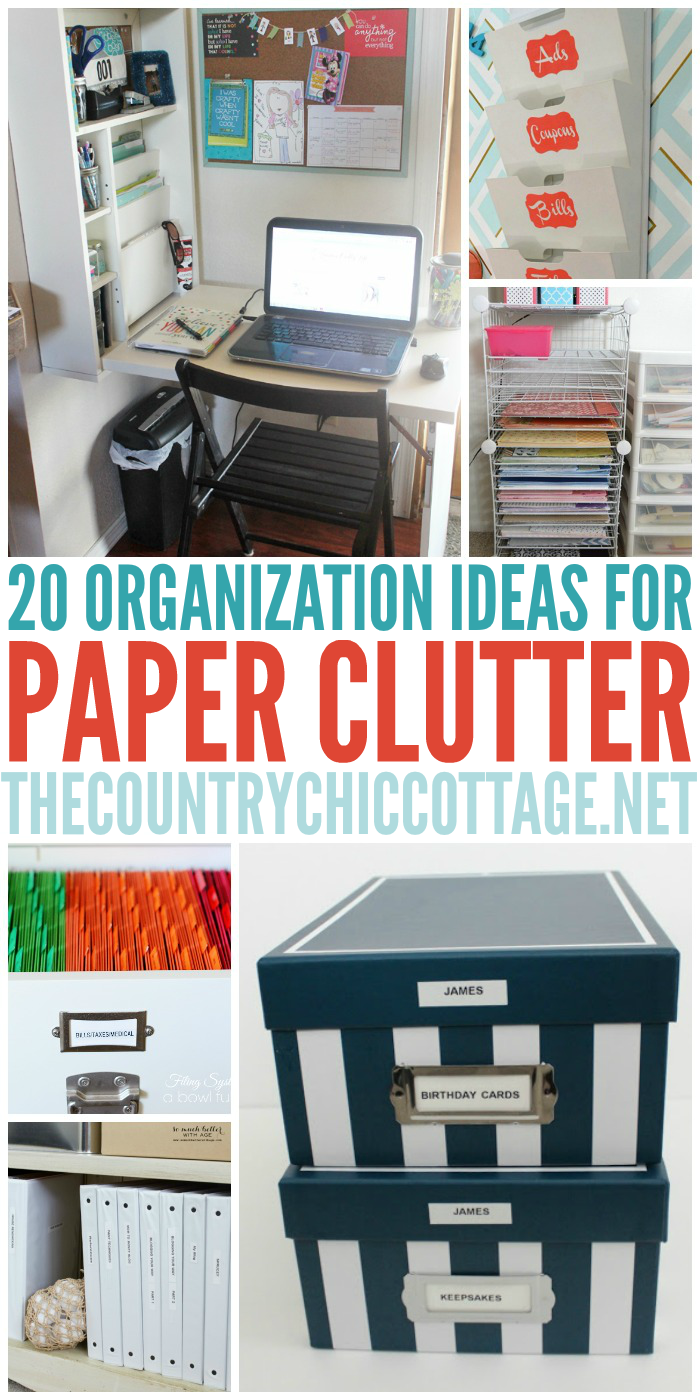 Organization Ideas for Paper
1. School papers taking over at your house? File them away using this yearly school paper storage method. | Simply Kierste
2. Eliminate your paper planner, and use a digital calendar like Google calendar for reminders and to-dos.
3. If to-dos are scattered all over your desk, put them in one handy notebook divided into categories. | Sweet Tea and Saving Grace
4. Use binders for everything from takeout menus to household tips. | So Much Better With Age
5. A binder is even a smart solution for your kids' artwork. | Just Us Four
6. Keep a designated inbox and to-file system to avoid paper clutter hotspots around the house. | Overstuffed Life
7. There's nothing wrong with being sentimental, but it sure can add to the clutter. Use file boxes to store your kids' birthday cards and other mementos. | So Much Better With Age
8. Build your own mail organizer to sort mail as soon as it comes into the house. | Her Tool Belt
9. Establish a command center in your home where incoming papers go to until they're permanently put away or trashed.
10. Do you save gift bags? Keep them tidy in a paper sorter. | Aunt Peaches
11. Keep all the papers in your purse organized with a coupon sorter. | Two Twenty One
12. Organize user manuals in a large binder with clear sheet protectors. | Simply Fabulous Living
13. Filing cabinets can quickly become disorganized if you don't have a great system in place. Color-coded hanging files are great for sorting papers by category. | A Bowl Full of Lemons
14. A binder and sheet protectors are also a good fit for recipes that you've printed or pulled from magazines. | A Cultivated Nest
15. You can never have too much scrapbook paper, right? As long as you keep it tidy, that is. This wire shelf is the perfect solution! | Our Thrifty Ideas
16. This simple diy fabric mail organizer will help you sort your mail easily until it's filed away. | Fort Worth Fabric Studio
17. Never underestimate the power of a pretty basket to hold your file folders. | Chic on a Shoestring Decorating
18. If you want to go paperless with your recipes, this post has several good ideas. | A Cultivated Nest
19. Make a travel notebook with pockets to keep your papers organized when you travel. | Simple as That
20. Finally, don't forget to purge your documents regularly to minimize clutter. | A Bird and a Bean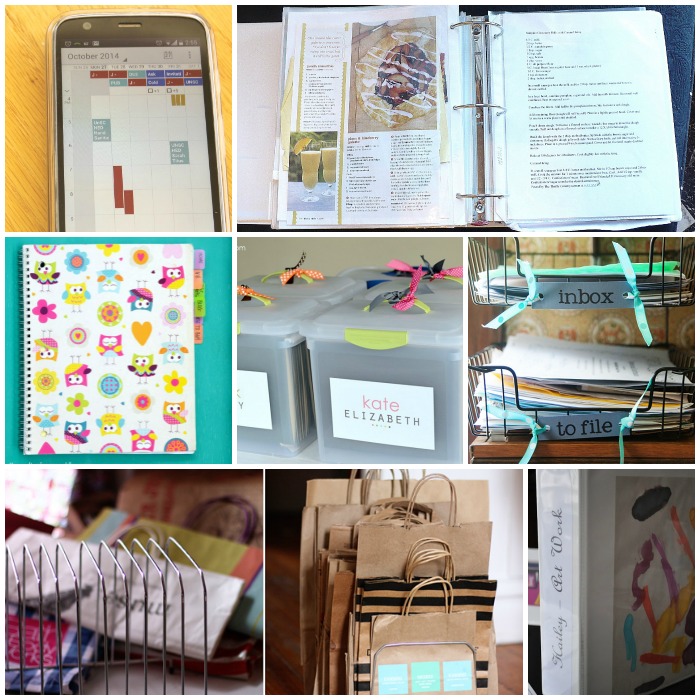 Love these organization ideas for paper but want more? Be sure to check out our ideas on taming office paper clutter here.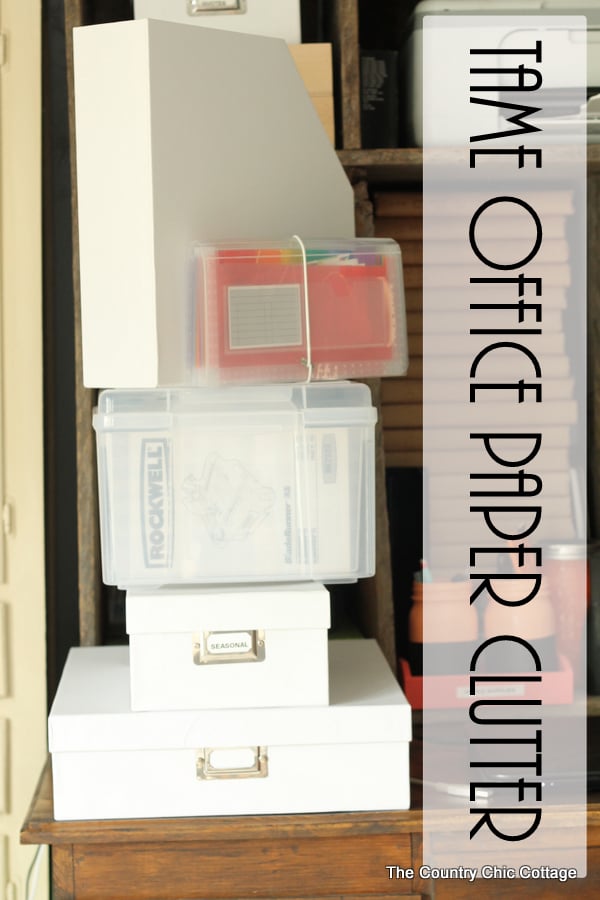 Declutter Your Home in 31 Days!
Clear the clutter and organize your home with our daily emails! Every day for a month we will send you a prompt to declutter! Sign up for our email list below to get started.