I just finished an organized desk area for my teen and thought I would share it with all of you. There are great teen desk organization ideas here that will work for your home office as well. Add some of these cute ideas to your home and have the desk of your dreams! Teenage desk ideas can be functional as well as fun and this desk area fits in great in this teen room.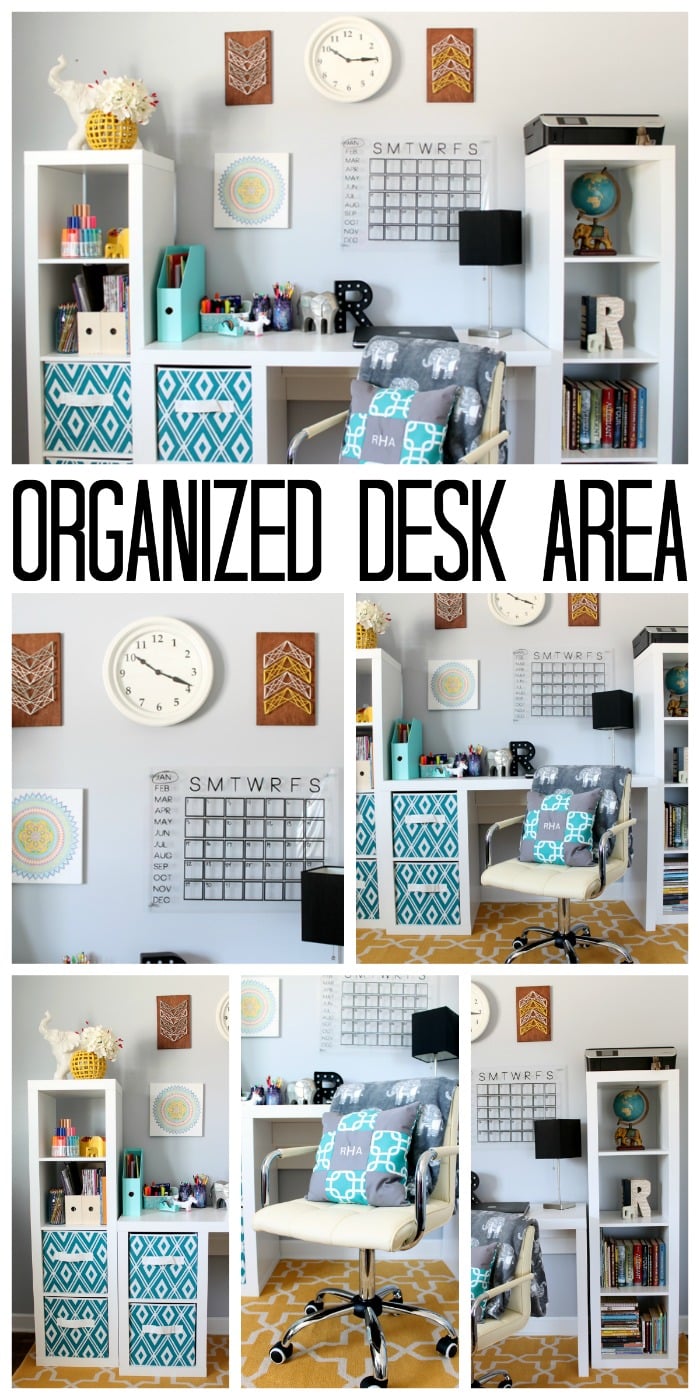 Teenage Desk Ideas
Maybe we should start with an idea of what we started with before. The pictures below are from a few years ago when we first re-did the space of my middle daughter. It just was not functional anymore and really lacked adequate storage. Plus a more grown-up look was really needed in this space.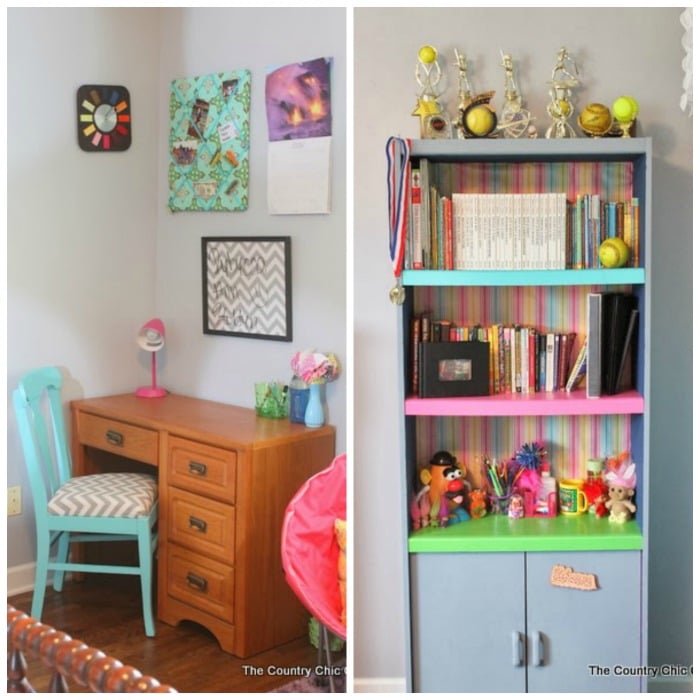 Modular Storage
My daughter will be headed off to college soon and we really needed modular storage that could be reconfigured based on the space. I found the perfect solution with the Better Homes and Gardens products at Walmart. We started with the following: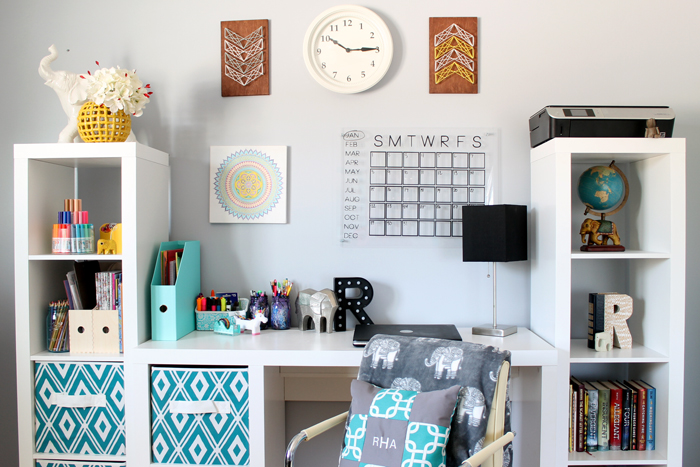 We have several of the cube organizers around our home so I already knew that they were perfect for this area. I was pleasantly surprised by the quality of the desk however. It even has a place in the back to thread through any cords so you don't see them! We are absolutely in love with this desk!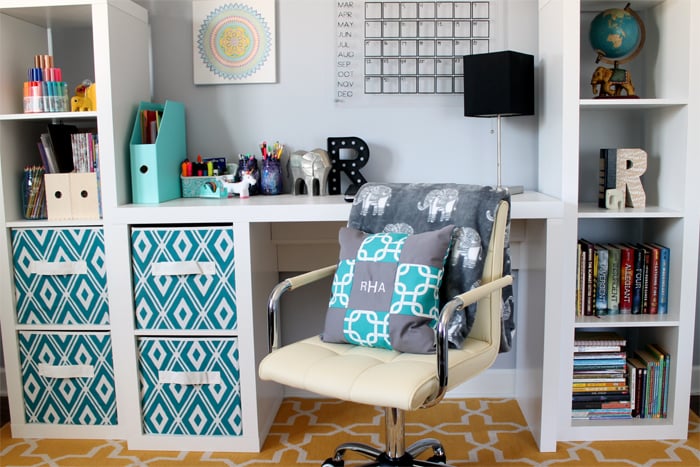 Adding Storage and Decor
My daughter added her things into the cubes and even had a few open spaces for decor.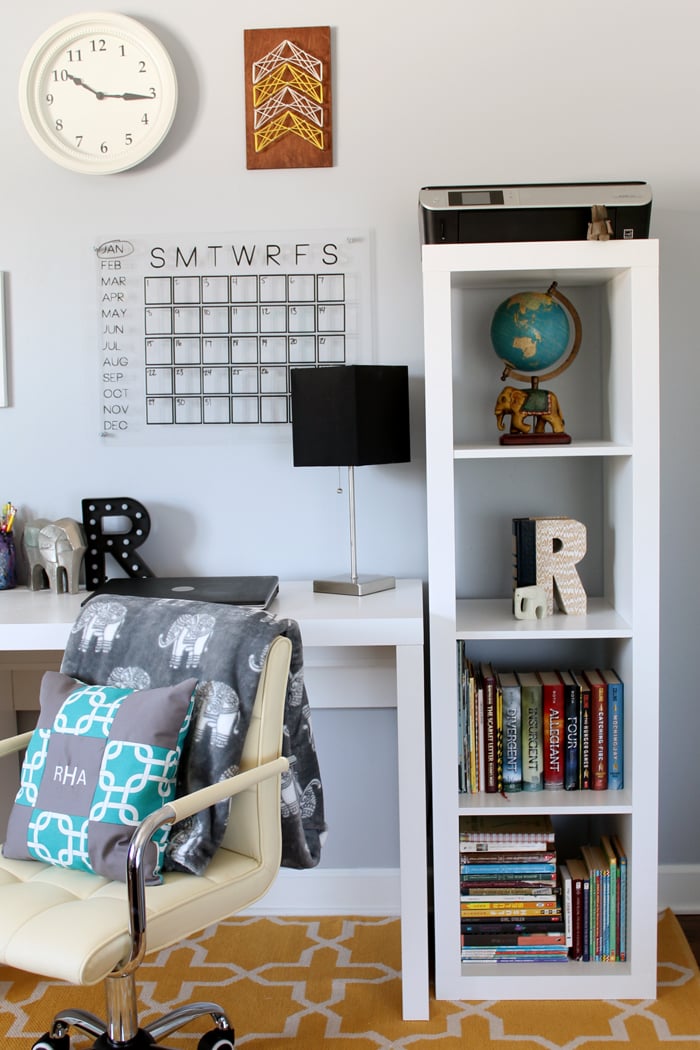 We used the fabric storage cubes in teal diamond. They come in so many colors that you can definitely find one that will work in your space.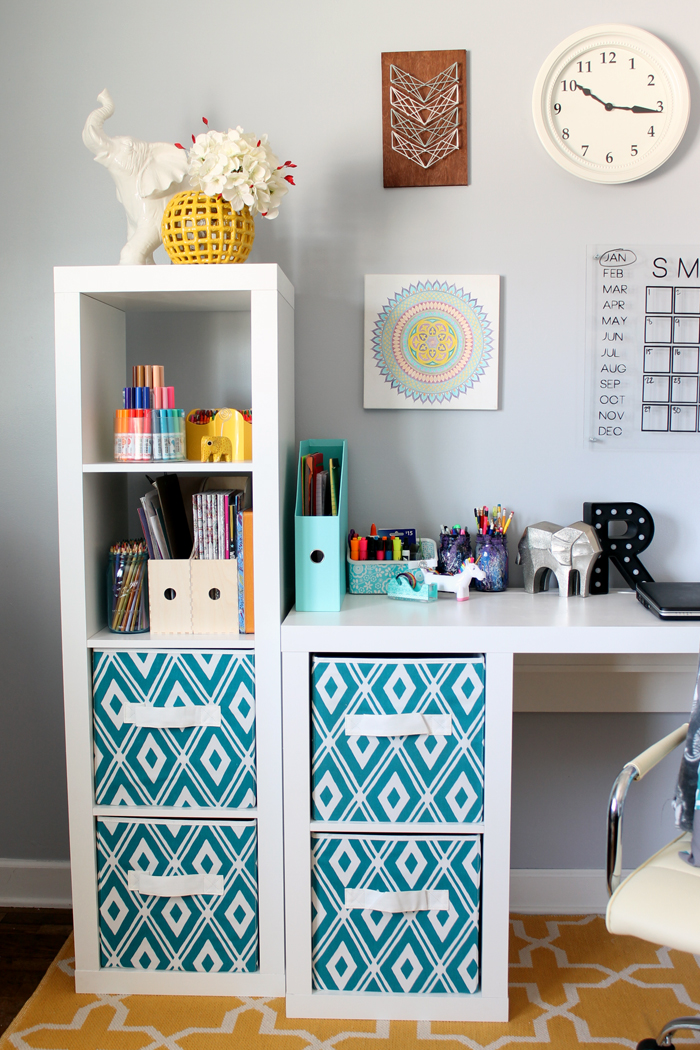 I ordered a new desk chair online that worked in the space as well.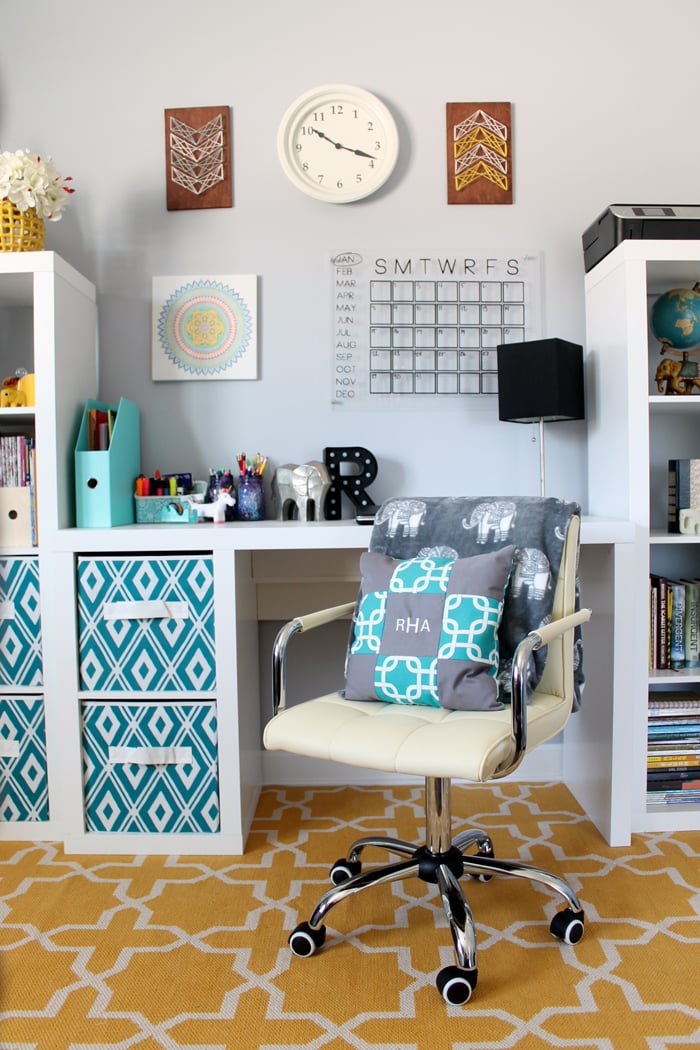 Wall Decor Ideas
Above the desk, we added a clock along with a DIY acrylic calendar. The string art was made with some scrap plywood. The canvas is from Hobby Lobby and you actually color it yourself which is really fun!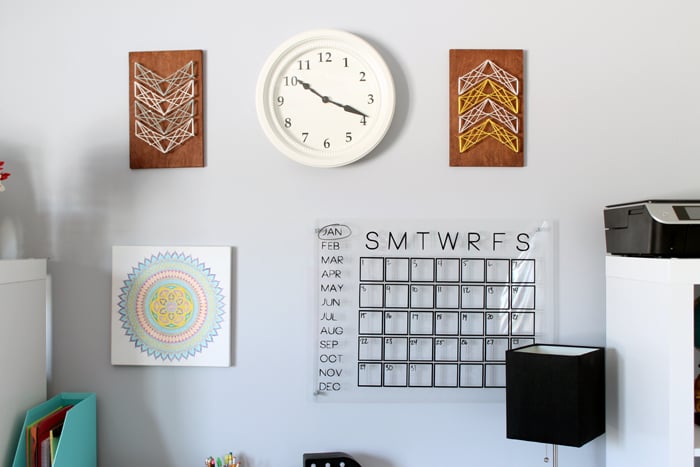 Speaking of coloring, my daughter loves the new adult coloring trend so two of the cubes are dedicated to her supplies. I love the fact that everything looks so organized!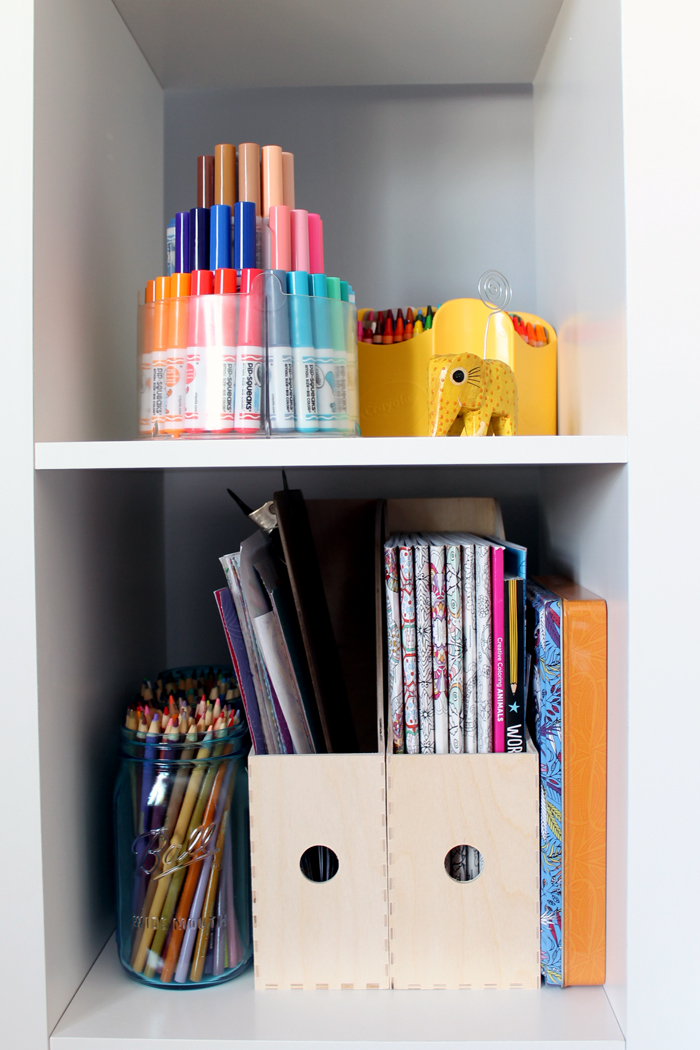 The top of the desk was much larger than we expected! It is perfect for a few more organizers that hold different office supplies.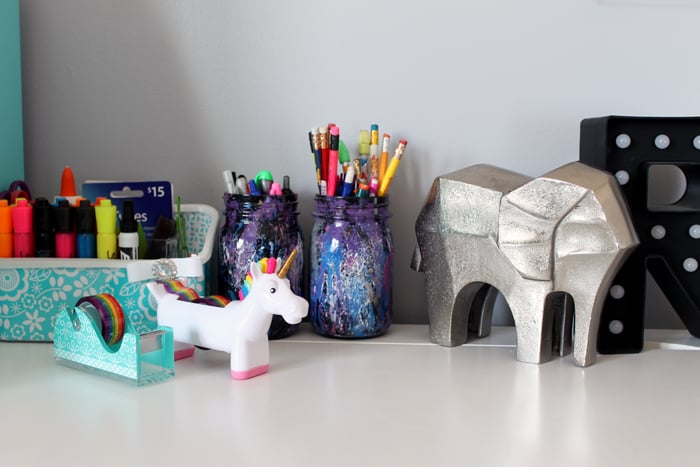 Some of the cubes on the opposite side just hold decorative items. It is nice to end up with a few cubes that hold just a few items. It makes the entire organized desk area look uncluttered and open.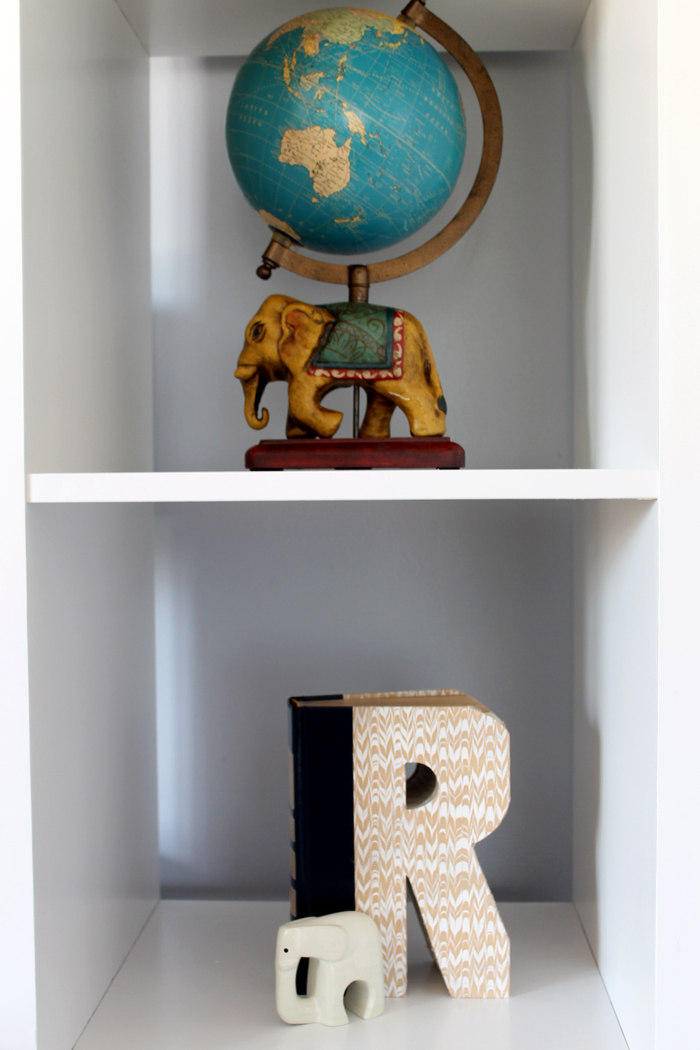 We also added a new rug to this space that I ordered online.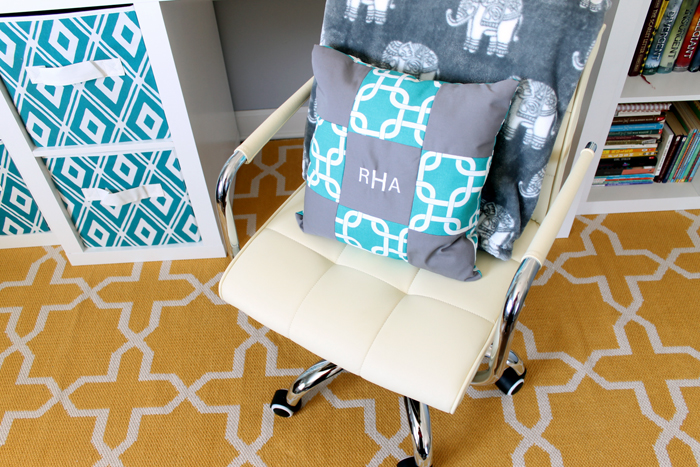 We are going with a blue and yellow theme to the entire room. Y'all stay tuned as we will reveal everything soon!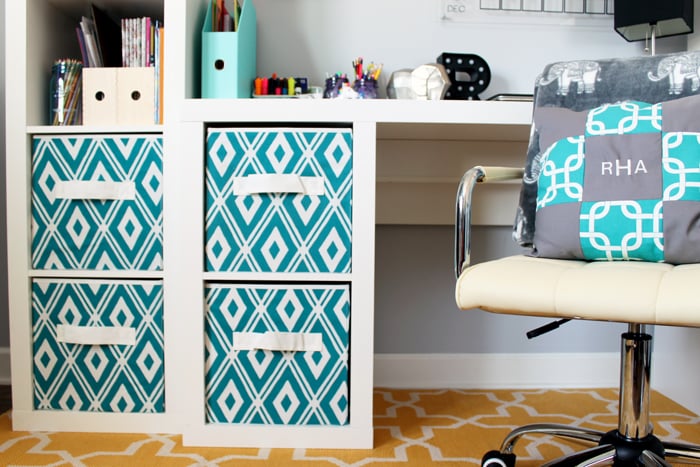 Until then, my daughter will be enjoying her new organized desk area. I will be loving the fact that this modular storage will work in a college dorm or apartment. I love the fact that it can be configured to fit any space and make it organized!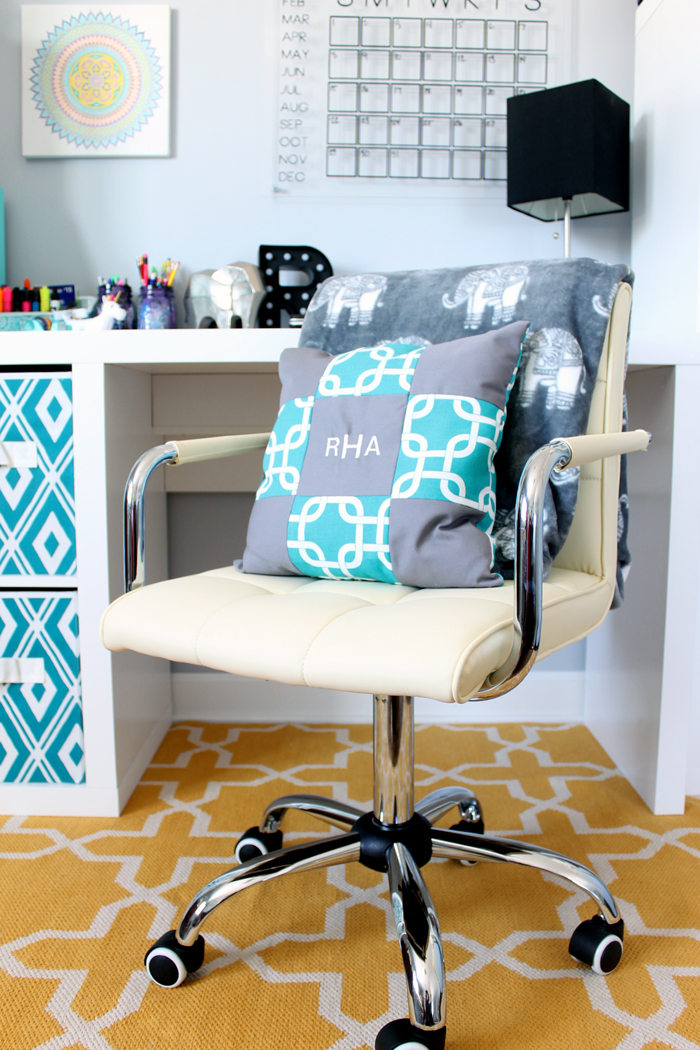 Be sure to check out the products from Better Homes and Gardens at Walmart if you are planning your own organized desk area. I promise you won't be disappointed!
Declutter Your Home in 31 Days!
Clear the clutter and organize your home with our daily emails! Every day for a month we will send you a prompt to declutter! Sign up for our email list below to get started.