These easy adult coloring pages help feed your love of coloring! Coloring is such a relaxing activity! Add your own color to each one to create fun (and FREE!) art for your home.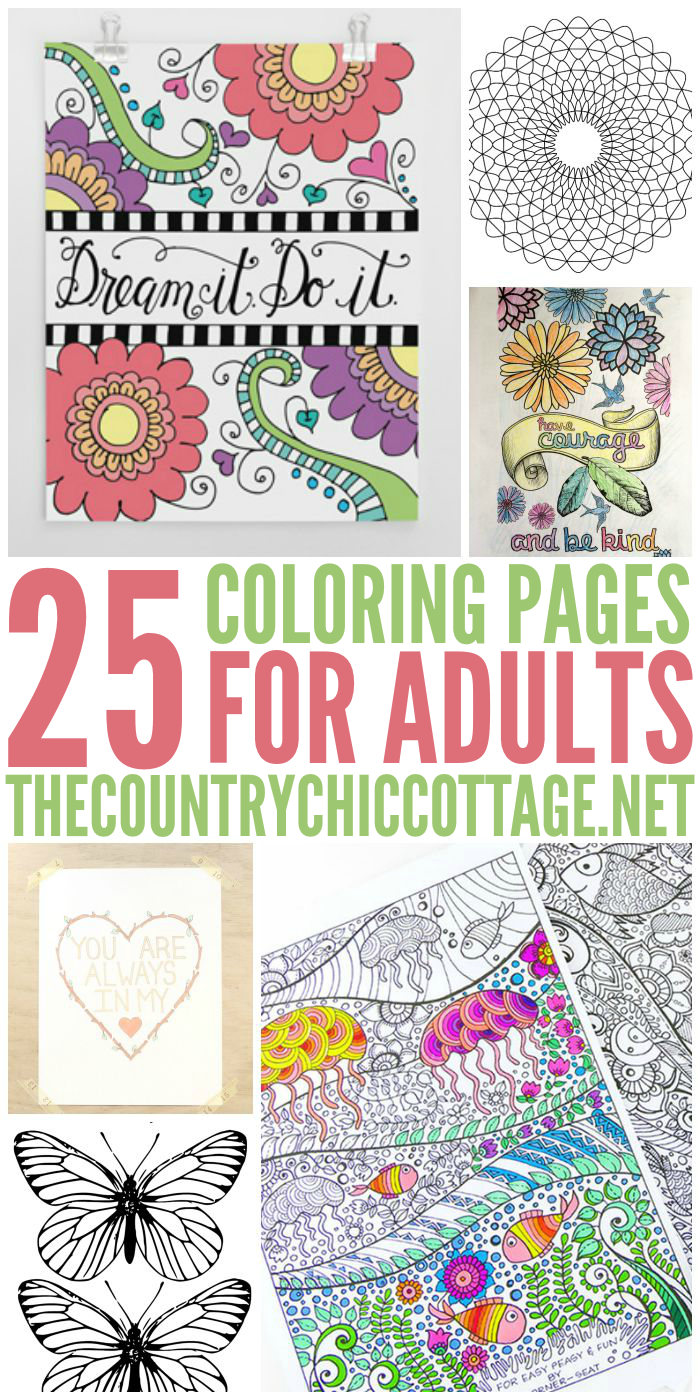 Is coloring good for adults?
I have a confession to make y'all….I love to color! It helps me to relax after hectic days, it is therapeutic and calming and also helps keep me focused when my mind seems to run 100 miles an hour. Coloring isn't just for kids, anymore!
Click around on the links below and print these beautiful pages for free. Grab those crayons, colored pencils, or markers and get started on one (or all!) of these today!
Printable Easy Adult Coloring Pages
Before we get to the coloring pages, be sure to sign up for our newsletter in the box below to get the free mandala coloring book! Just add your information to the form below that has a picture of the cover of the coloring book and it will be sent to your email address. If you already get the newsletter, just add your information again as you will not be signed up for anything further.
Please note that this is for personal use only. You can contact me if you have any issues with your download.
Now click each of the links below to find even more coloring pages!
1. Flower Sketch | 100 Directions
2. Elephant Coloring Pages | Easy Peasy and Fun
3. Tea Time Coloring Page | Mum in the Madhouse
4. Mandala Coloring Pages | What Mommy Does
5. If You Can Be Anything Be Kind Coloring Page | Dawn Nicole Designs
6. Butterfly Coloring Pages | In the Playroom
7. Always In My Heart Coloring Page | Tried and True
8. Zentangle Birds | Yet Another Mom Blog
9. Red Riding Hood | Mum in the Madhouse
10. Mandala Coloring Pages | Dabbles and Babbles
11. Mermaid Coloring Pages | Katie Harvey
12. Ornate Owl | The Printable Lab
13. Paisley, Hearts and Flowers Anti-Stress Coloring Design | Hello Kids
14. Chess Piece Mandala Coloring Page | Don't Eat the Paste
15. Under the Sea Coloring Pages | Easy Peasy and Fun
16. Printable Coloring Page Bookmarks | Dawn Nicole Designs
17. Fox in a Burrow | S.Mac's Place to Be
18. Printable Planner | Surviving a Teacher's Salary
19. Just Color | Stephanie Ackerman Designs
20. Zentangle Flowers | Yet Another Mom Blog
21. Geometric Coloring Sheets | Creative In Chicago
22. Everything Will Be Okay Coloring Page | Beauty That Moves
23. I Love Everything About You | Tried and True
24. Cinderella Inspired Grown Up Coloring Pages | In the Playroom
25. Dream It Do It Coloring Page | Dawn Nicole Designs
How to save money printing coloring pages:
Worried about running out of ink with these easy adult coloring pages? Did you know that if you have an HP printer you can print for just $0.03 per copy? Check out (affiliate link) HP Instant Ink and start getting your prints and ink for cheaper today!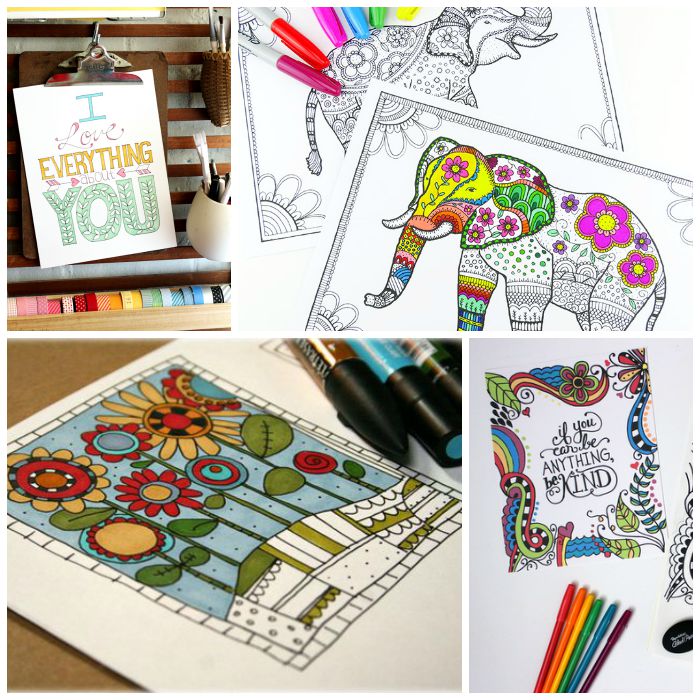 Remember to use watercolor pencils for your coloring pages. You will love the results! See how I use them below!
Need more? Get more practice on how to color adult coloring books here!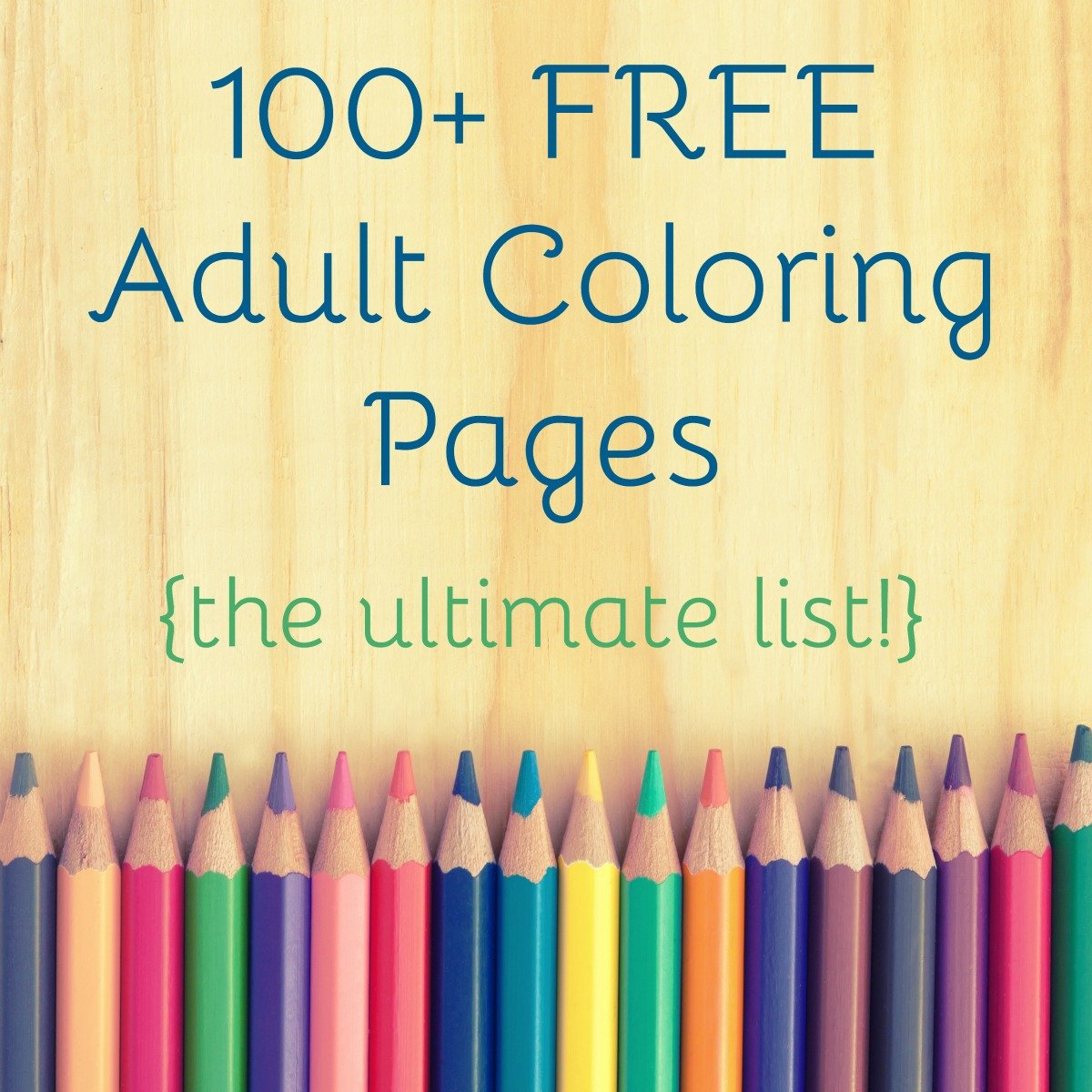 Enjoy these adult coloring pages? Don't miss our new downloads below!