Love these teen room home decor ideas that can work in any space. A gorgeous and colorful teen bedroom with tons of functional ideas.
It is time for the reveal of a room makeover I have been working on for a few months now. If you need teen room home decor ideas, I definitely have some for you! A teen's room can be difficult but we managed to pack form and function into this space while maintaining a colorful style that is perfect for the space.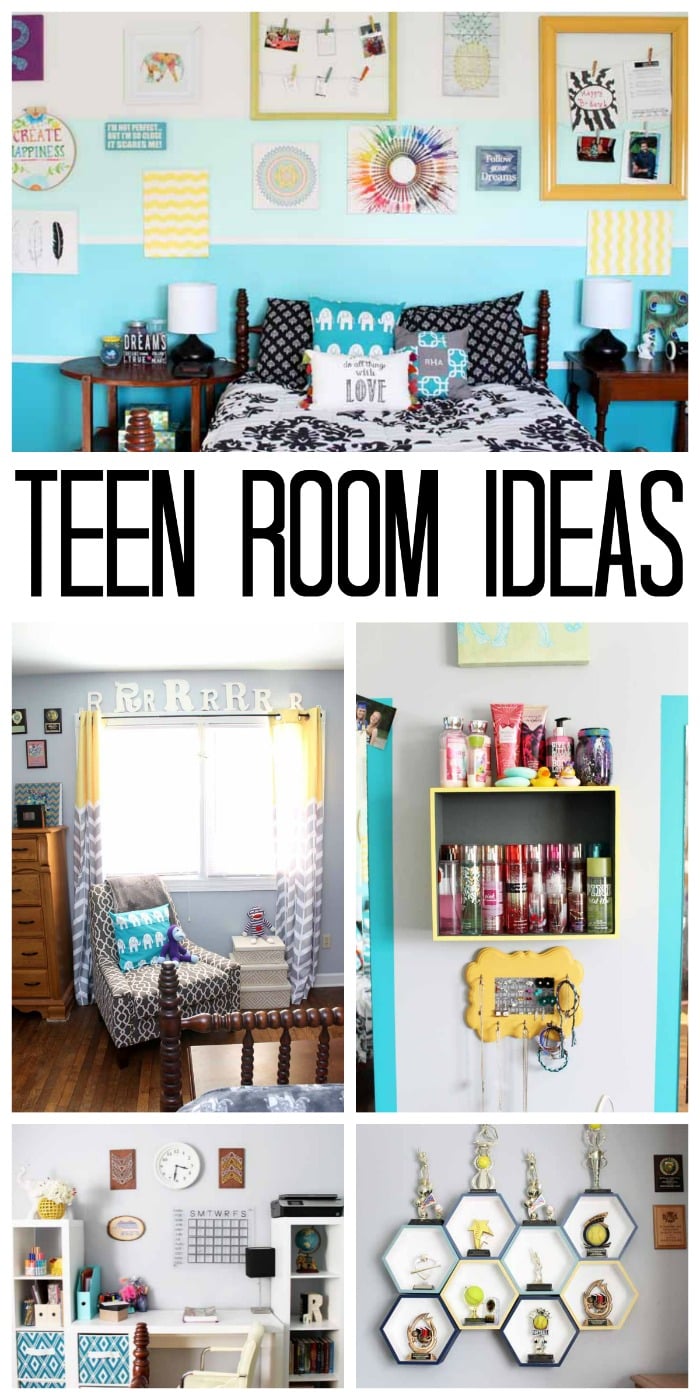 Note that some links in this post may be affiliate links which means you do not pay anymore.
I am going to give you a walking tour around the room. This room has a bit of an odd shape and when you walk in the door your are met with a wall and closet door. We made the most of this little space with this love pallet art.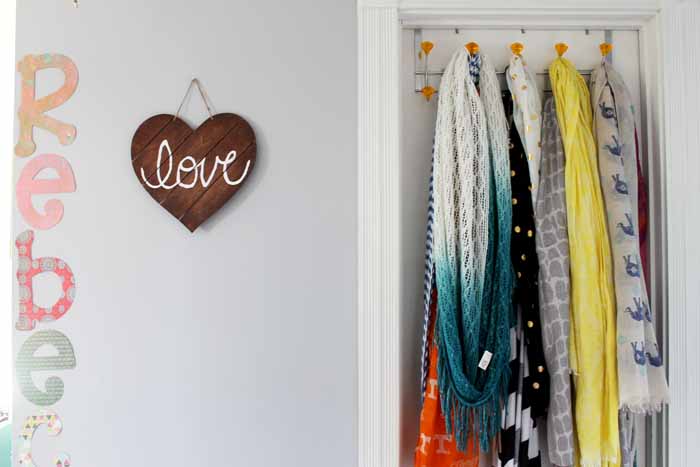 Turning into the room to the left, there is this area with two full length mirrors. Every teen needs a place to get ready! She created the crayon art and below that is this DIY photo hanger. The mirrors are just plain closet mirrors with a frame painted directly on the wall.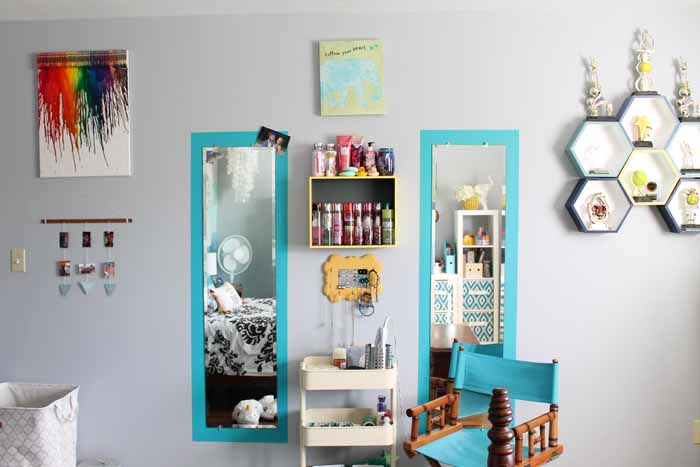 In between the two mirrors, a shadow box stores lotions and body sprays. I also made a hanging jewelry organizer.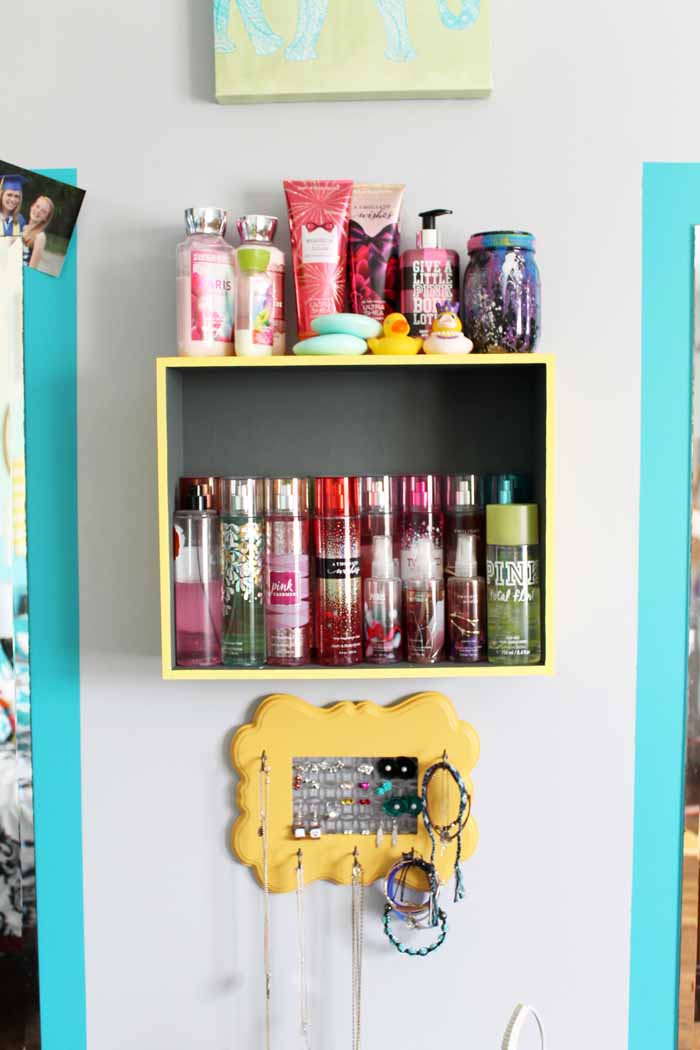 We also picked up an Ikea cart for the center for great storage! I love these things!
This chair that I painted a few years ago is still going strong and works great in this room.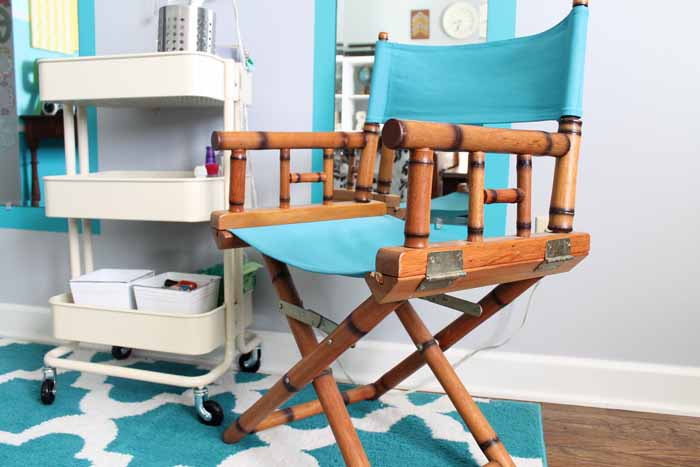 We purchased eight of these hexagon shelves from Target for the space. They are painted white on the inside and different colors on the edge and outside. Hung together they made the perfect display for trophies!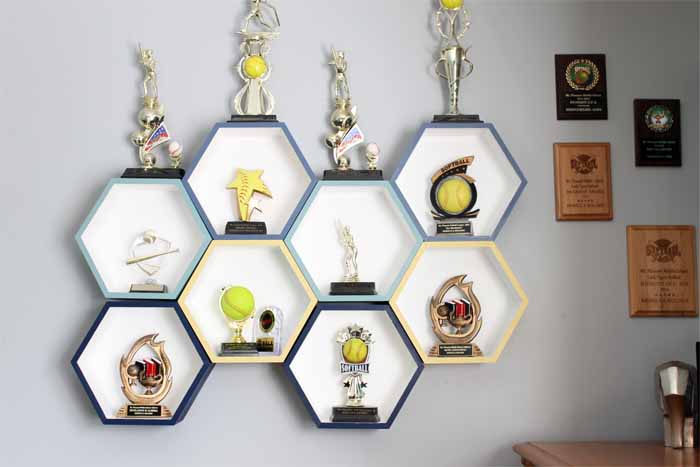 We added new handles to an existing dresser for a bit of an updated look. I love the idea of a shadowbox for storing all of those hair bows!
The large window is next. The curtains are from Overstock and the chair is from Sauder. We have picked up those letters over the years from various sources. We gave them all a coat of white spray paint.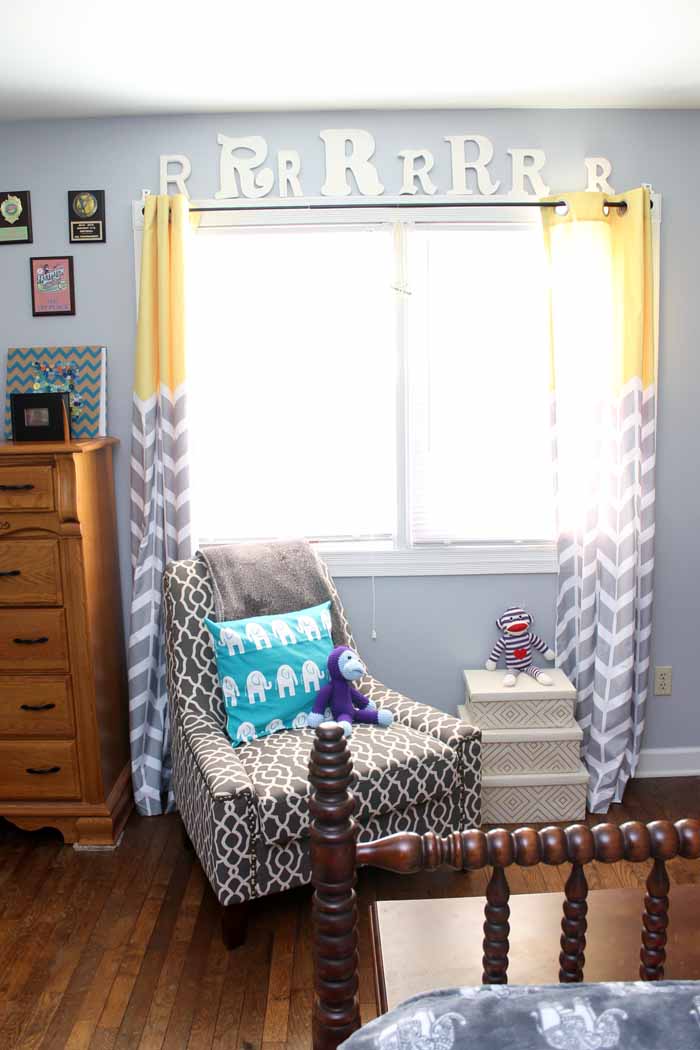 There is an air plant hanging in between the two windows. I actually made that air plant hanger on a Facebook live. You can see it here.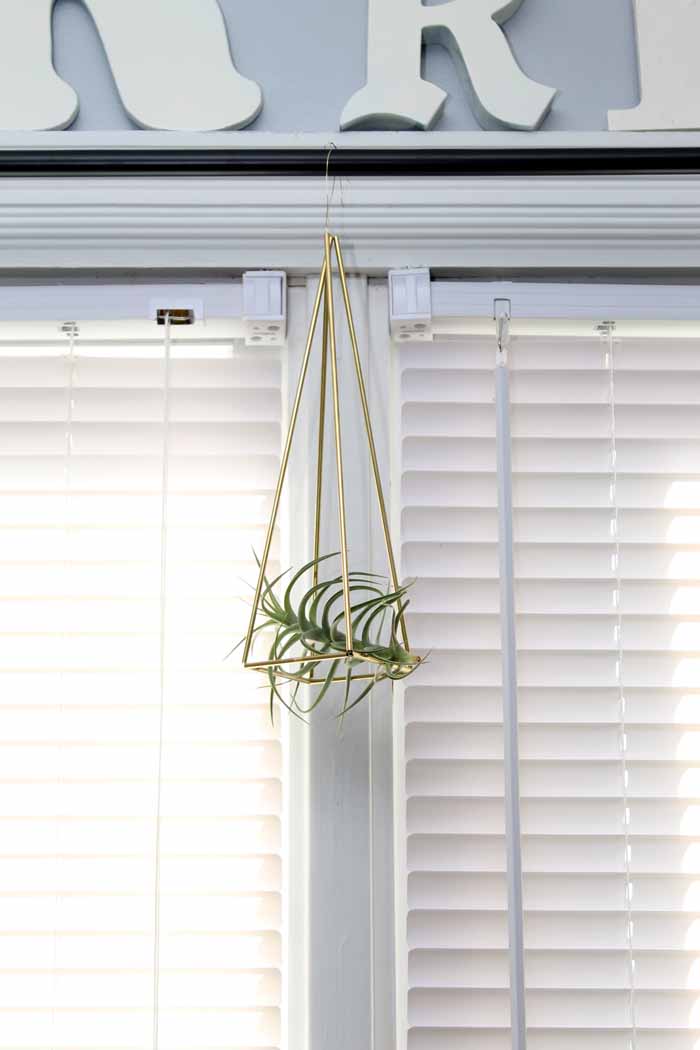 The next corner has a large dresser that is a family heirloom piece. You can see the following pieces above the dresser: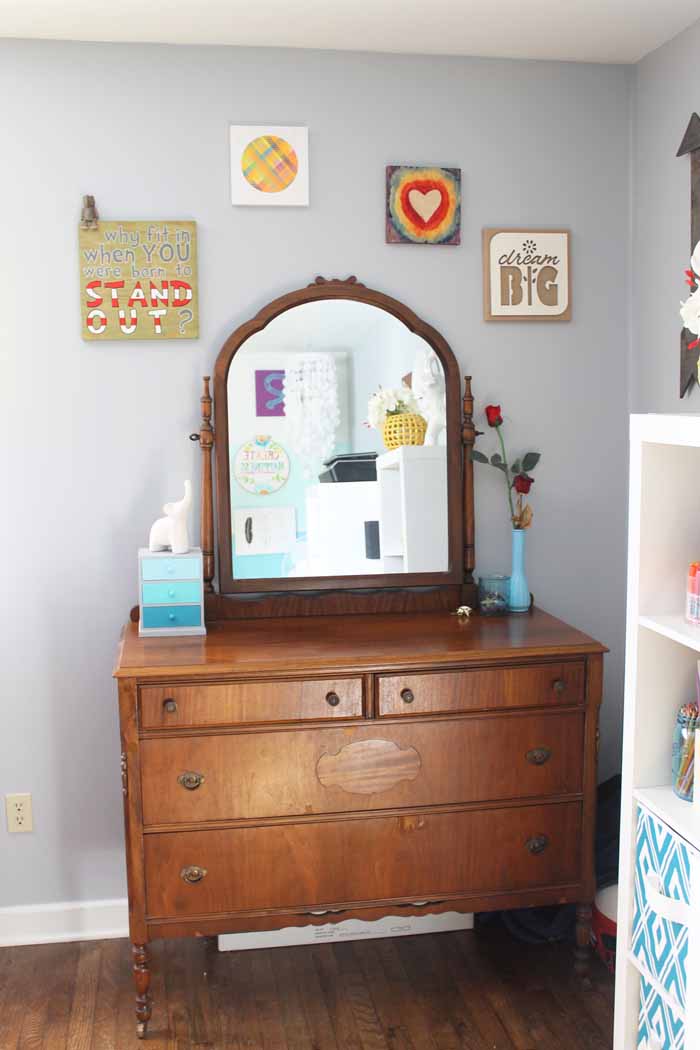 If you look closely, you might even find an elephant or two hiding in the room!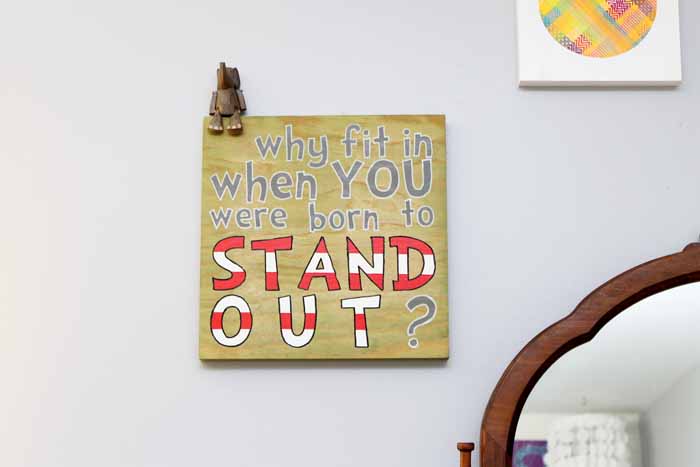 I showed you how to make these rustic wood arrows yesterday and another pair was added to this room.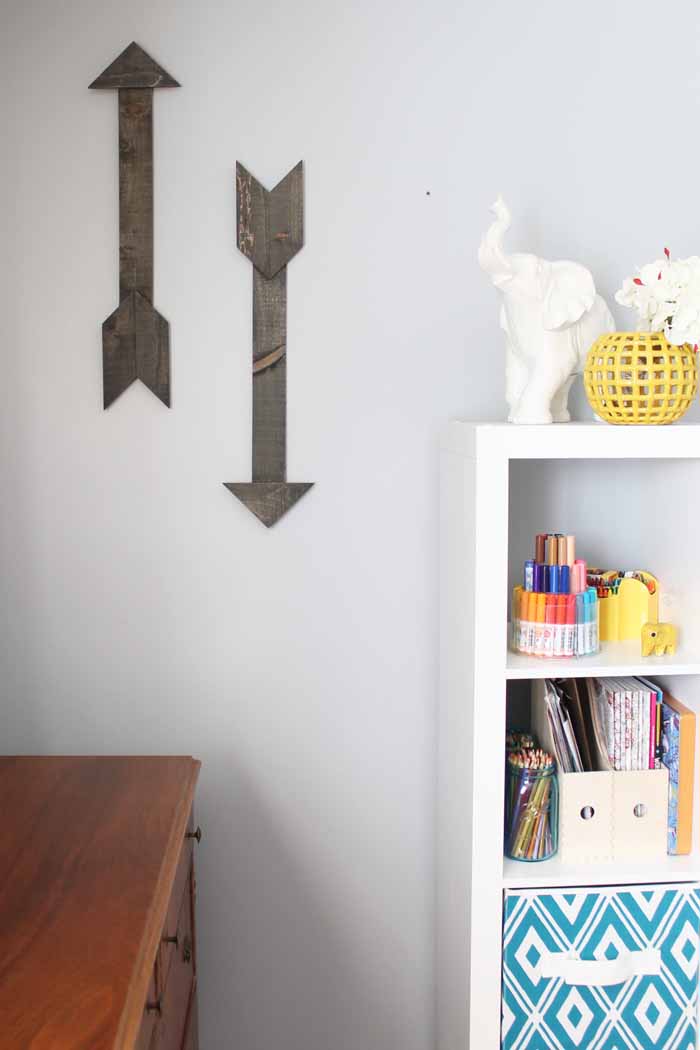 I showed you all of the details of the desk area a few weeks ago. Click here to see more!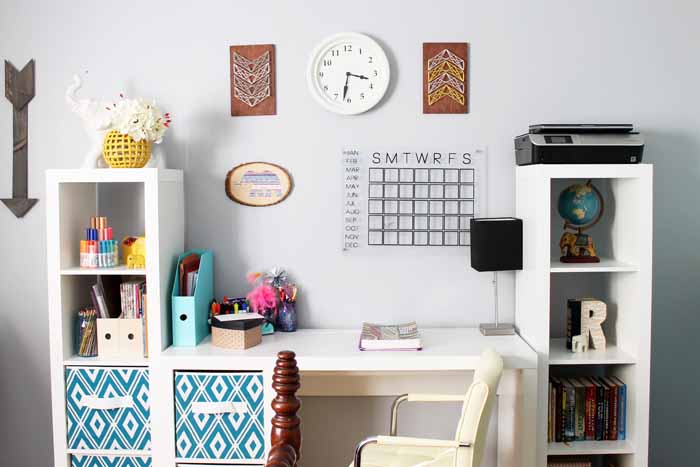 Finally, we have the wall that the bed is located on. We did a gallery wall above the bed full of great art that is colorful yet all works together. We played around with adding this die cut watercolor art on this wall but ended up removing it.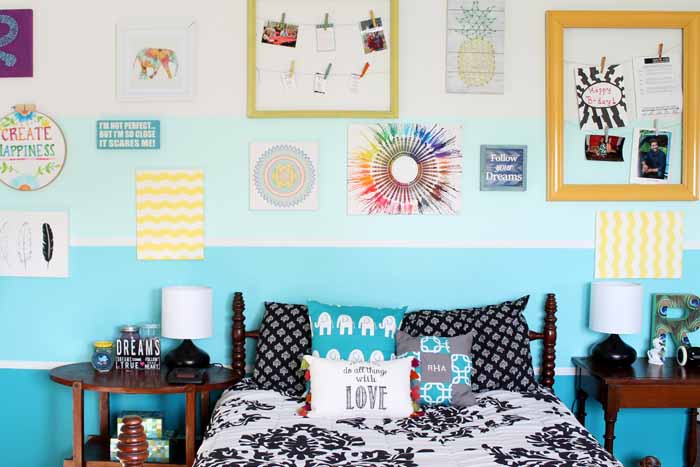 One tip is to use frames with twine stretched on the inside. This allows teens to hang up various art whenever they feel like it without tape, glue, or adding holes in the wall. Teen room home decor ideas like this one will work in any space.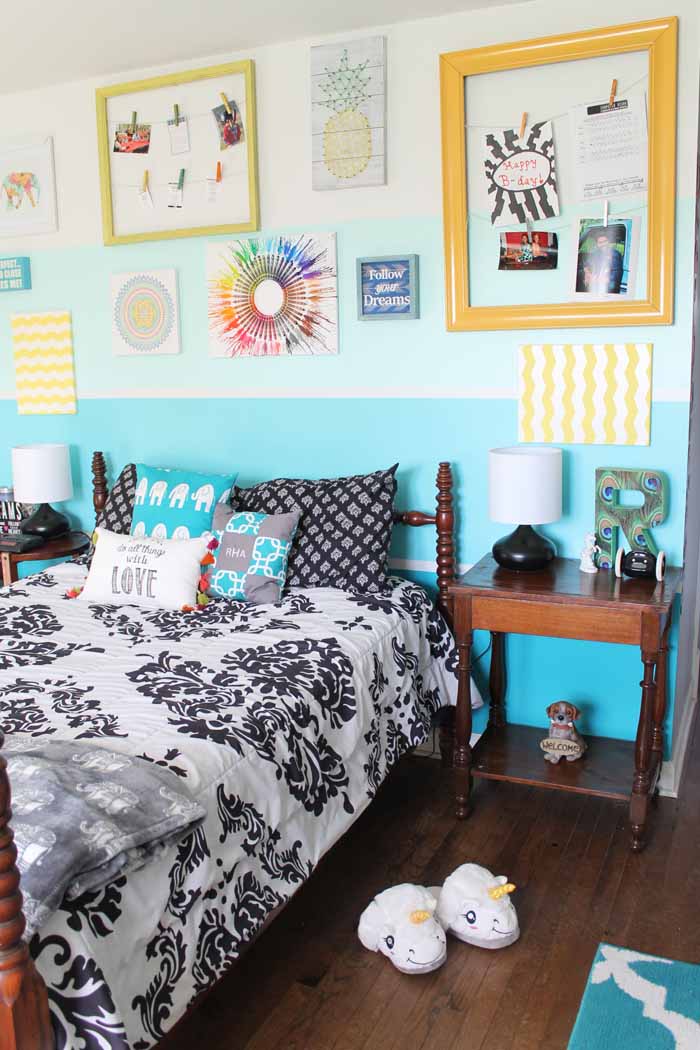 I still love that letter on the nightstand! It is one of my favorite projects. The lamps were a find from Lamps Plus.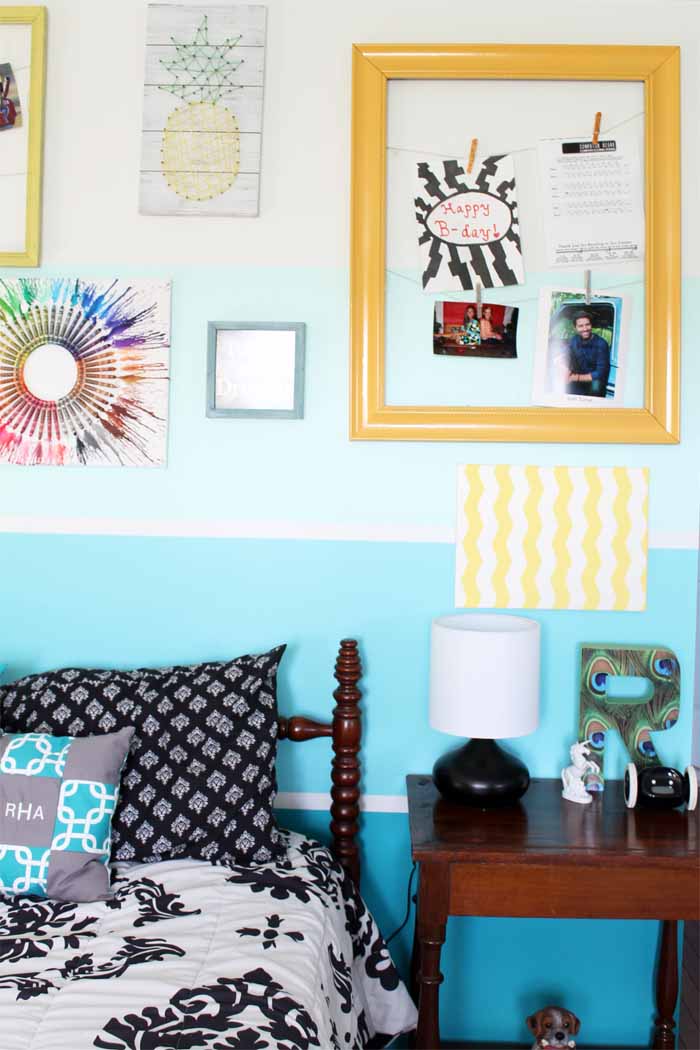 A few fun pillows was all the bed needed!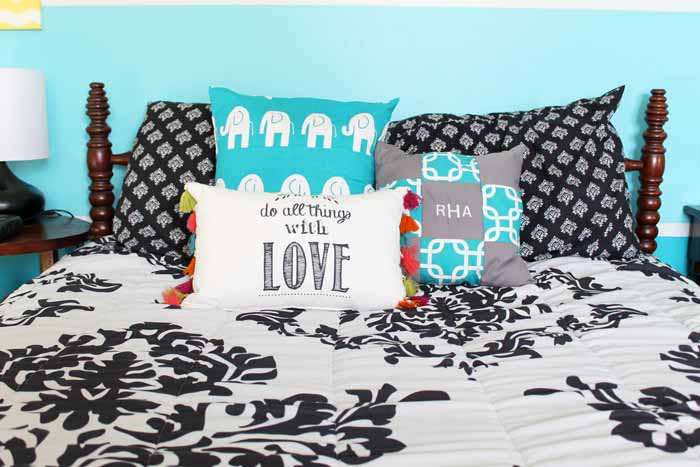 The other side of the bed is full of great art as well! You can see how we made that string art as well as the hoop art. The rose petal chandelier is still hanging in her room as well!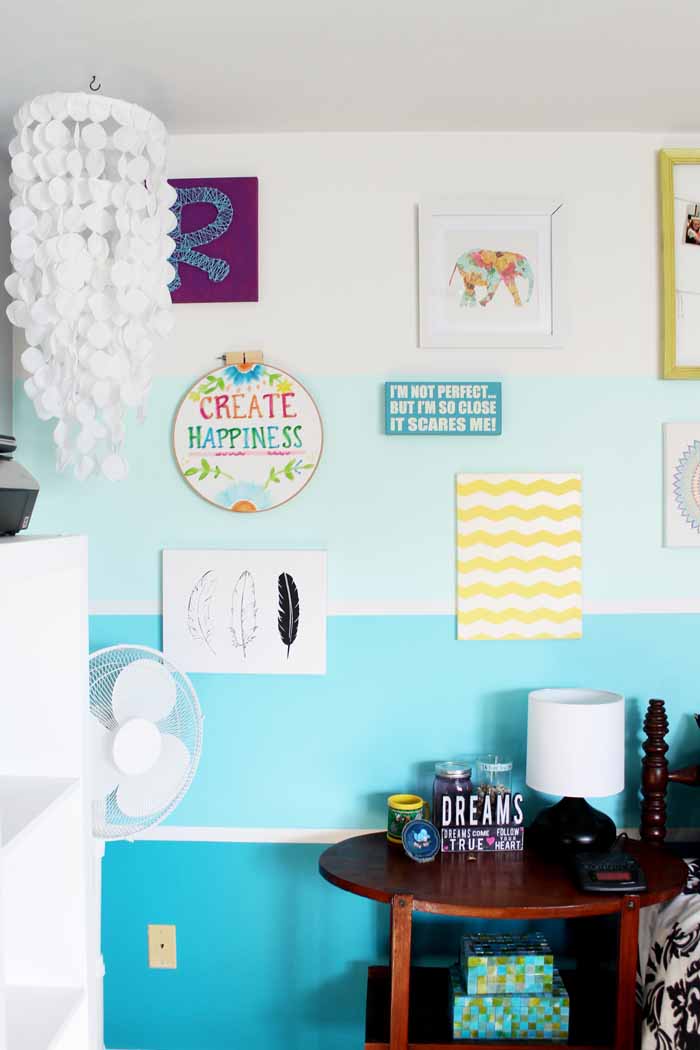 I hope these teen room home decor ideas have inspired you to work on your space. A colorful bedroom is perfect for a teen and this one packs tons of form and function into one space.