Earlier this week I showed you how I have been painting a claw foot tub. Now I am going to give you another sneak peek into a paint project for my bathroom. A wicker bench that I have given a makeover with paint. A little light paint on wicker gives it a almost rustic beachy appearance that I thought would go perfectly with the vibe I am going for in this room. This is just the start of the projects for this room so y'all stay tuned for more bathroom projects and a final reveal soon. This post on painting wicker is part of my design team status with DecoArt however all projects and opinions are my own.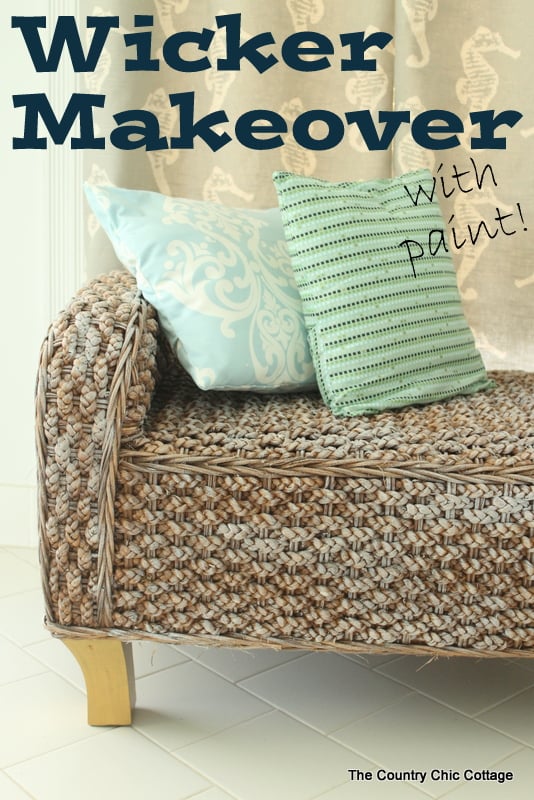 I found this little wicker bench at a thrift store for $15 and I just couldn't pass it by. It is too cute right? I know it needed a little something however. The wicker was worn in some areas and it was showing its age. Nothing a light coat of paint couldn't fix however.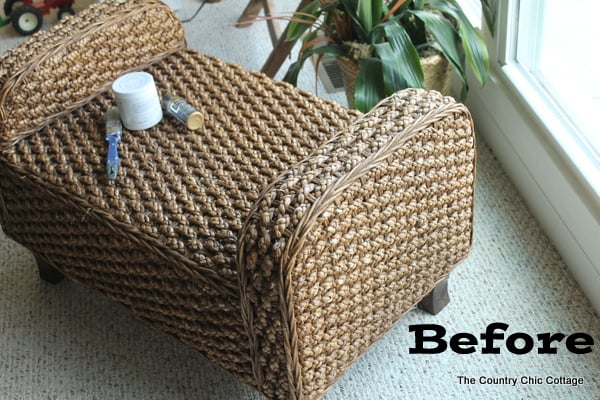 For this wicker makeover, my paint of choice is Americana Chalky Finish from DecoArt in Everlasting. You can buy Chalky Finish online at Homedepot.com
(note that is an affiliate link). I also used Americana Multi Surface in Gold Metallic for the feet. This is a new color and should be available soon. For painting wicker, an old paint brush is best as we need it to get in some of those cracks and crevices. I used a nicer small paint brush for the metallic paint on the feet.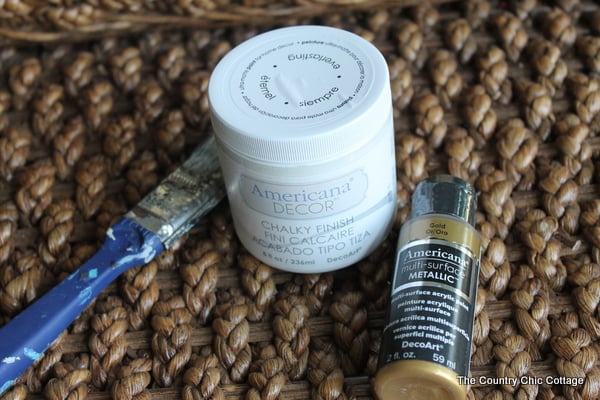 I recommend painting the wicker outside as you might get some splatter with this technique. Use a paper plate or even some old newspaper. Dip your old brush into the chalky finish paint then wipe it on the paper plate or newspaper until the brush is almost dry. Rub it vigorously back and forth on the wicker until the paint is completely used up. This should give you a rustic, worn, beachy vibe like the image below.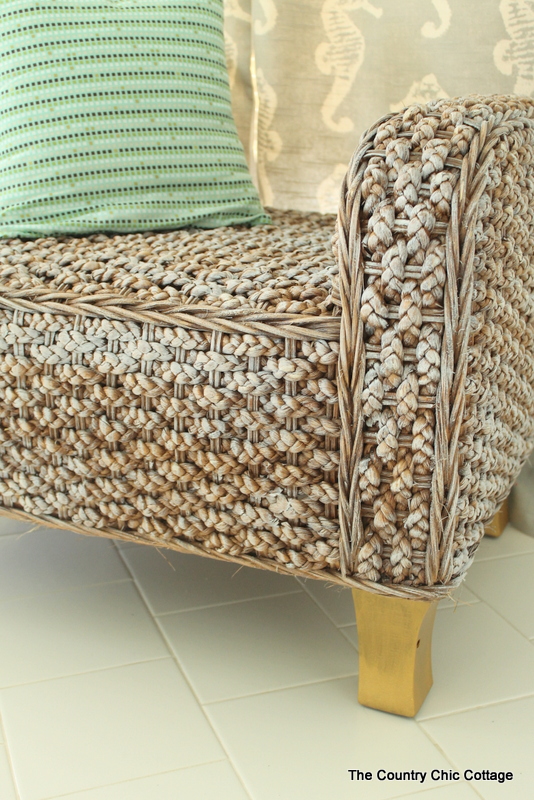 See how the wicker is not completely painted but it is slightly lighter in appearance. After I had completely painted the wicker portion, I allowed it to dry for a couple of hours. I then turned the bench up to allow me access to paint those feet with that gorgeous gold metallic. It took 3 – 4 coats per side to get that shiny surface but boy was it worth it.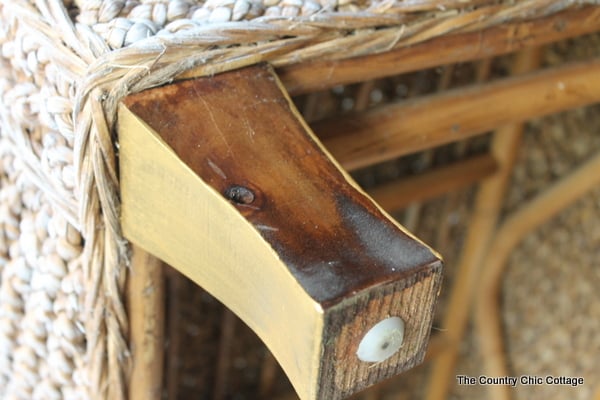 This rustic wicker bench is now hanging out in my bathroom waiting for the rest of the room to be completed. Those unfinished curtains behind the bench are up next so y'all stay tuned. If you are interested, you can find that gorgeous fabric at Online Fabric Store (note that is an affiliate link). In the meantime, go give some wicker a makeover with paint. You will love the results.
NOTE that this is recommended for indoor use only. This project was compensated as part of my design team status with DecoArt however all projects and opinions are my own.