This post and photos may contain Amazon or other affiliate links. If you purchase something through any link, I may receive a small commission at no extra charge to you. Any supplies used may be given to me free of charge, however, all projects and opinions are my own.
You can make some outdoor yard games for your lawn and enjoy what is left of summer with your family. For me, nothing screams summer like the smell of a freshly mowed lawn. Get out there and enjoy it with this game idea. I am going to show you how to make a reversible checkers and tic tac toe board below but I am sure you can come up with more fun ideas for hanging out on the lawn. I am also sure that you want to maintain a healthy lawn that is perfect for playing games like these so this post is sponsored by Grass Seed USA. All projects and opinions are my own however.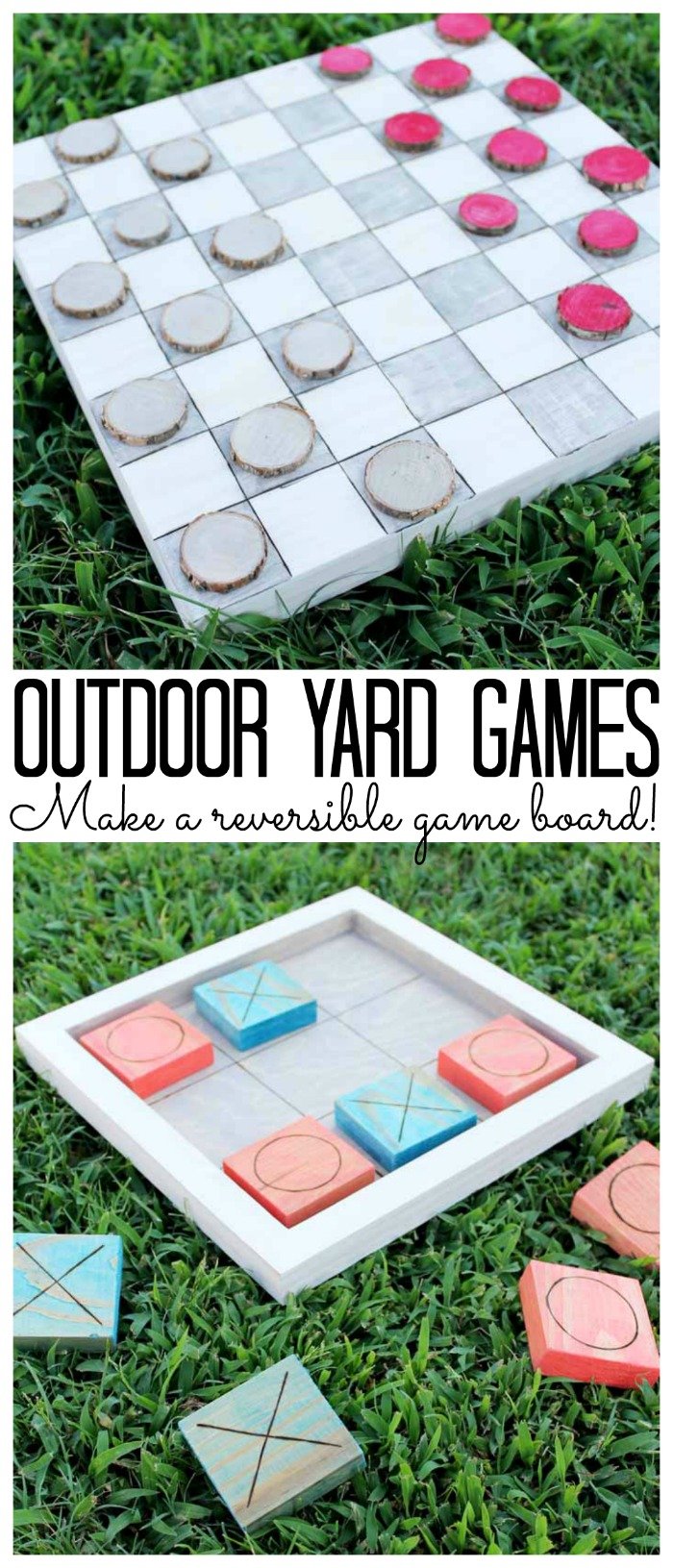 Supplies needed to make your own outdoor yard games:
12×12 wood panel
Small wood slices
Square wood blocks
Wood stain in various colors
Paint brushes
Rags
Pencil
Wood burning tool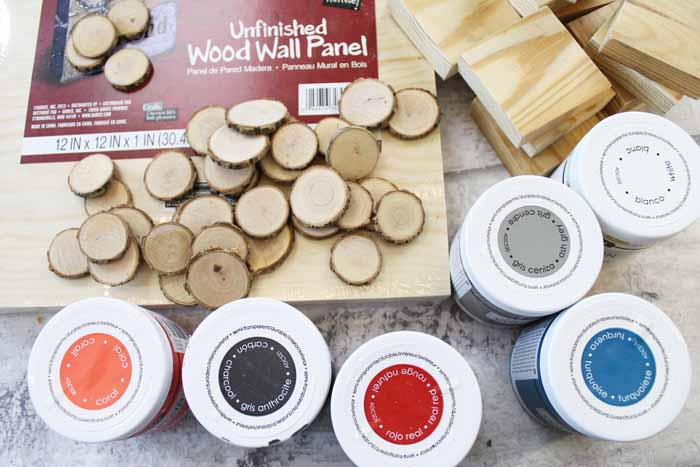 Instructions:
Start by staining both sides of the wood slices with color stain. I used red on one set and grey on the other. I made 14 of each color to have a few extras. Just paint on the stain with a paint brush, allow to set a few seconds, and wipe away excess with a rag.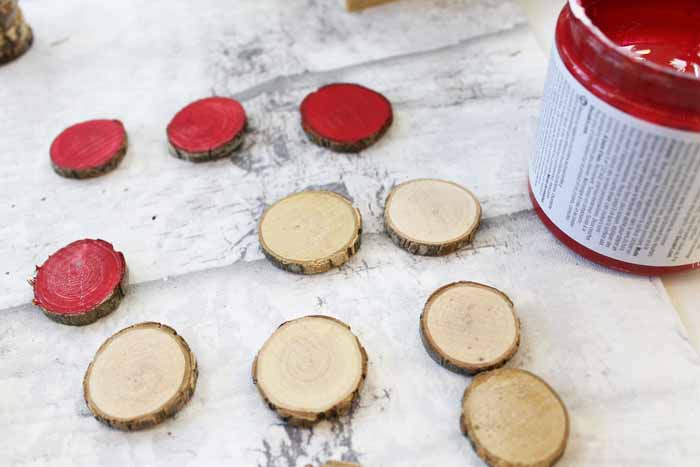 For the tic tac toe side, you will need five of each block. I cut 2 1/2 x 2 1/2 inch squares from a 1 inch board. Stain all sides with color stain. Five in one color and five in another.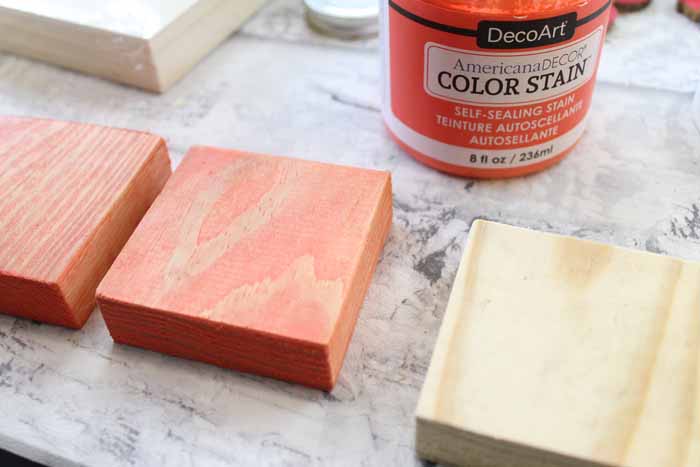 Use a pencil to draw on an "O" or "X". I used a small lid to make the O and just drew straight lines for the X.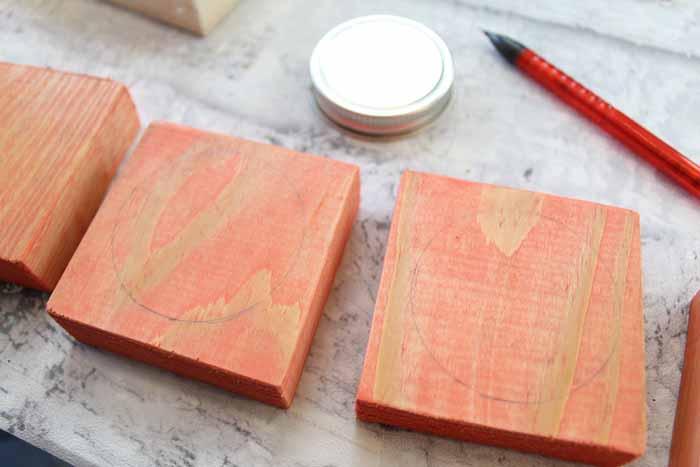 I then used a wood burning tool to trace the lines. The wood burning tool is perfect on outdoor projects as the lines will never fade or wash away. This is truly an outdoor project that can be used over and over again on your lawn without the fear of the pieces or board chipping or wearing away. You have to love that!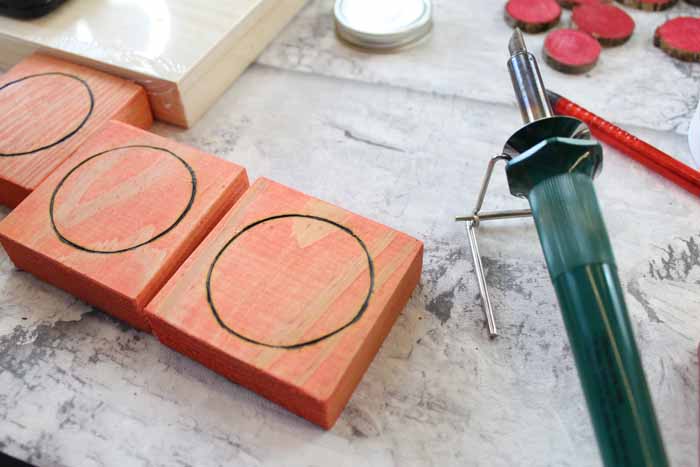 For the checker board side, I stained the entire thing white first then drew lines to make 1 1/2 inch squares.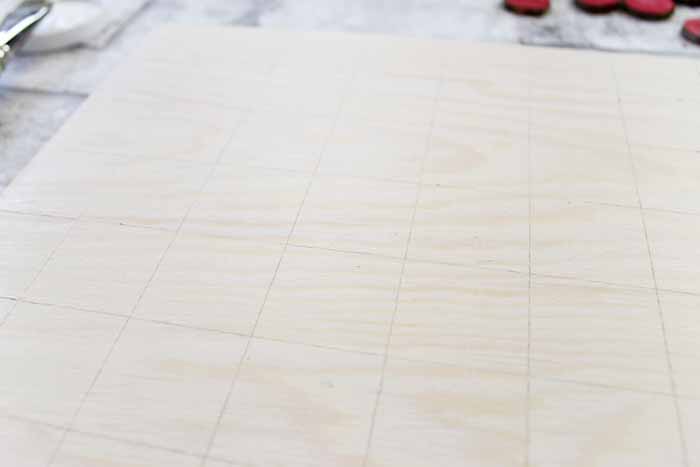 I stained alternating squares with grey stain.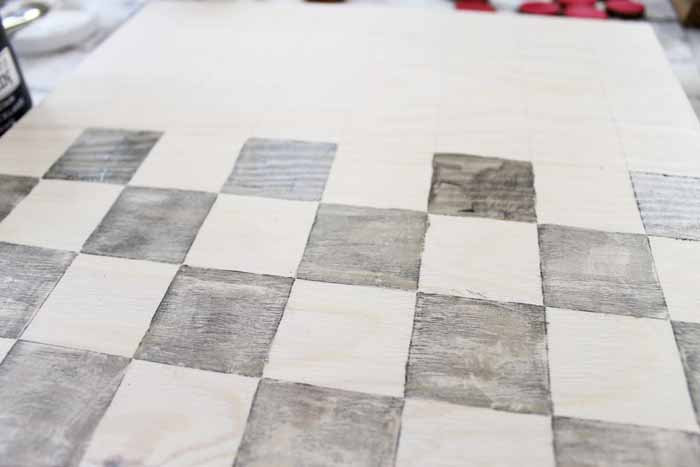 Then just go over the lines with the wood burning tool.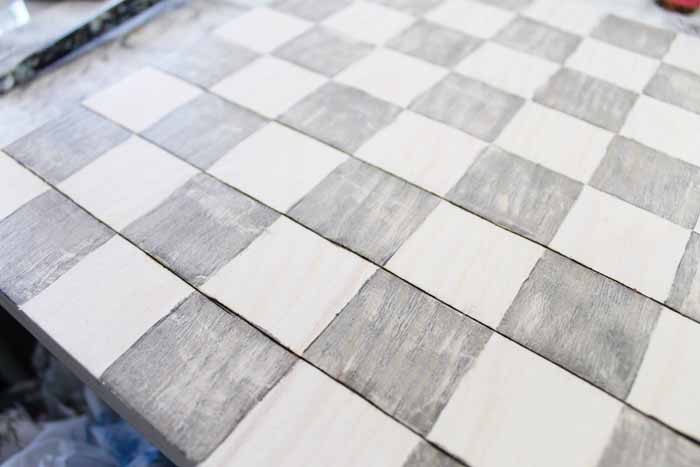 The opposite side is for tic tac toe. I used a grey stain on that surface and wood burned lines into it as well.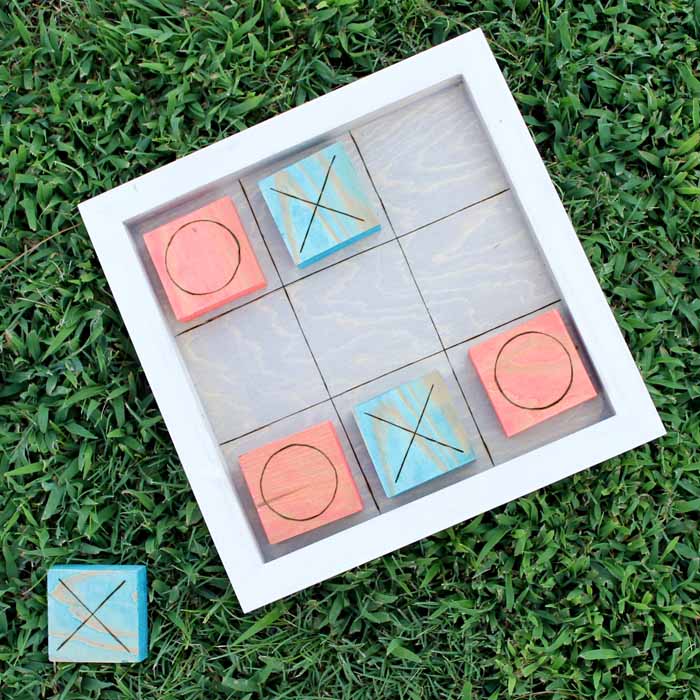 Once everything is dry, you can head out for a family game tournament on the grass. Did you know that a healthy lawn is both beautiful and functional? Grass actually soaks up sound creating an inviting setting for family activities like these. Perfect for a rousing game tournament I say!
Relax at the end of a long day with an outdoor game on the lawn. Green lawns are actually proven stress relievers. I can totally see that! Don't you feel more relaxed outdoors soaking up summer on a bed of green grass? Choose checkers or tic tac toe with our reversible game board. Then head out to play outdoor yard games like these.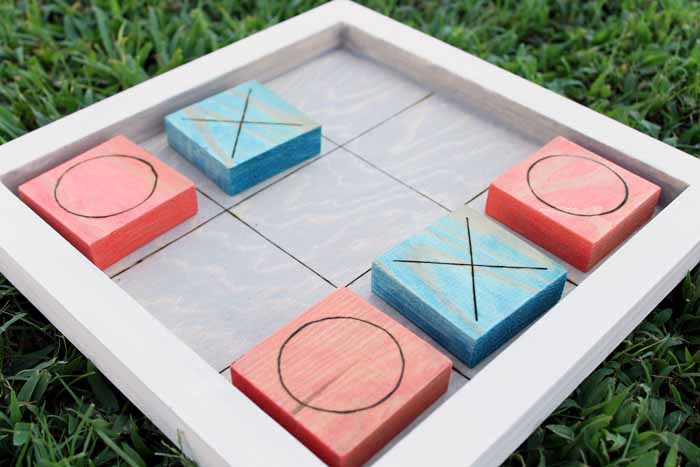 No matter what season it is, be sure to take care of your grass so you will be enjoying activities like these for years to come. Head to We Seed America for more information on lawn maintenance as well as even more activities that are perfect for your backyard. When seeded correctly, grass can grow year round in many climates. Enjoy that thick, healthy lawn by choosing the right seed for your location. Be sure to ask at your local garden center or agriculture extension service to choose the right variety and get the most bang for you buck.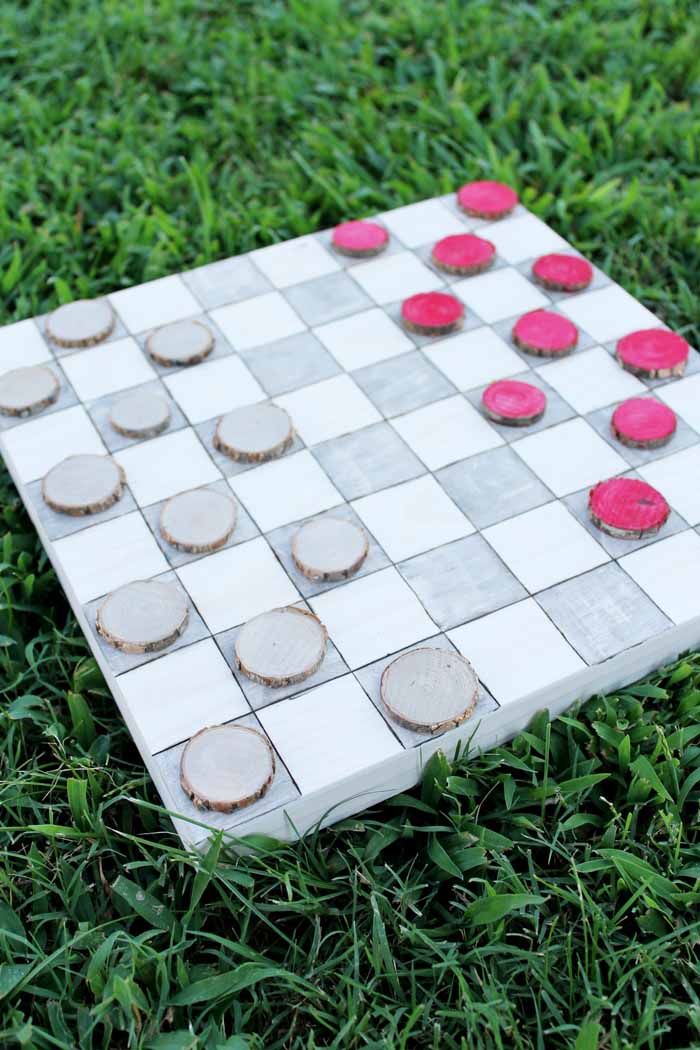 You can set up a tournament with our game board or just play a single game. Your kids will love this outdoor yard game and you will love the fact that it will last for years.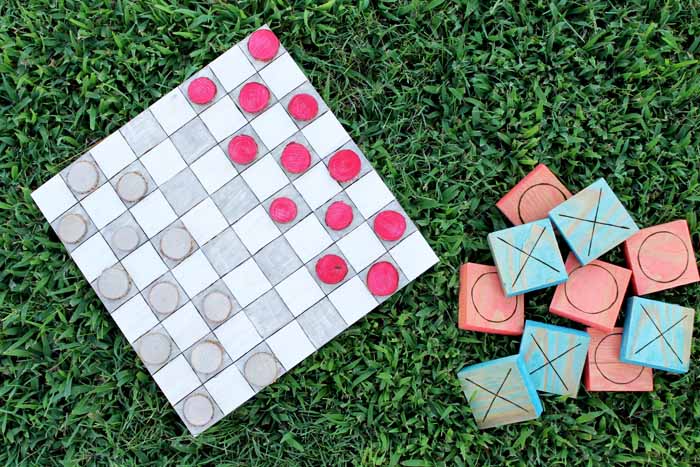 If you need me, I will be laying in the yard challenging family members to some checkers. Being the checkers champion gets you ultimate bragging rights around here. Need more reasons to host game night on the lawn? Grass actually has a natural cooling effect so you can stay nice and cool while enjoying your favorite games with your favorite people. That is a win-win in my book.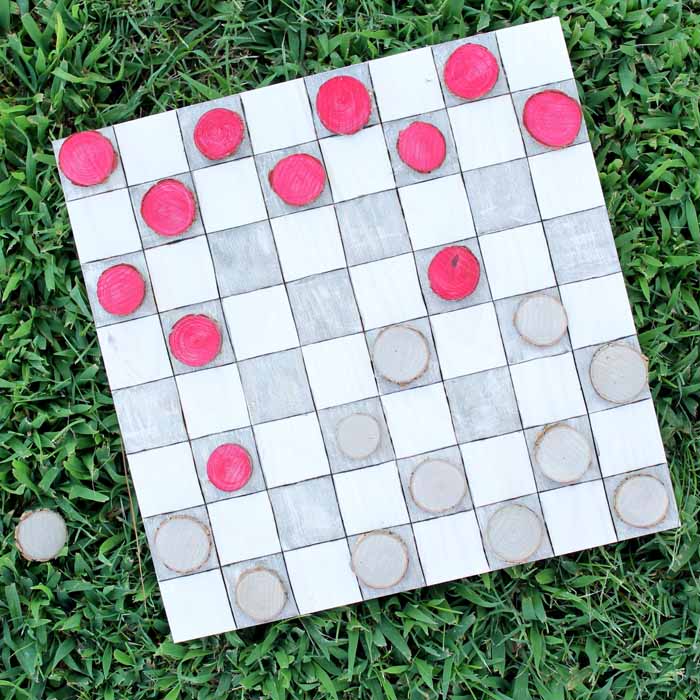 So, tell me, what outdoor yard games do you enjoy? Be sure to love and take care of your lawn during every season. You are sure to love the results and the fact that playing games in your yard will be so much more enjoyable.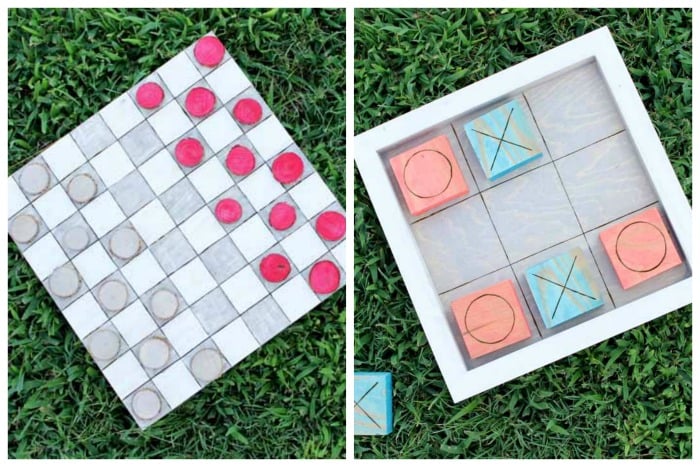 Love this and want more ideas for outdoor yard games you can play on the lawn? Try the links below!