Pool noodle games are great for inexpensive summer fun. We had a ton of fun creating an obstacle course with dollar store pool noodles. You can set this up in your own yard in just minutes then have a competition to see who can kick the ball through the course. These are also great for soccer practice!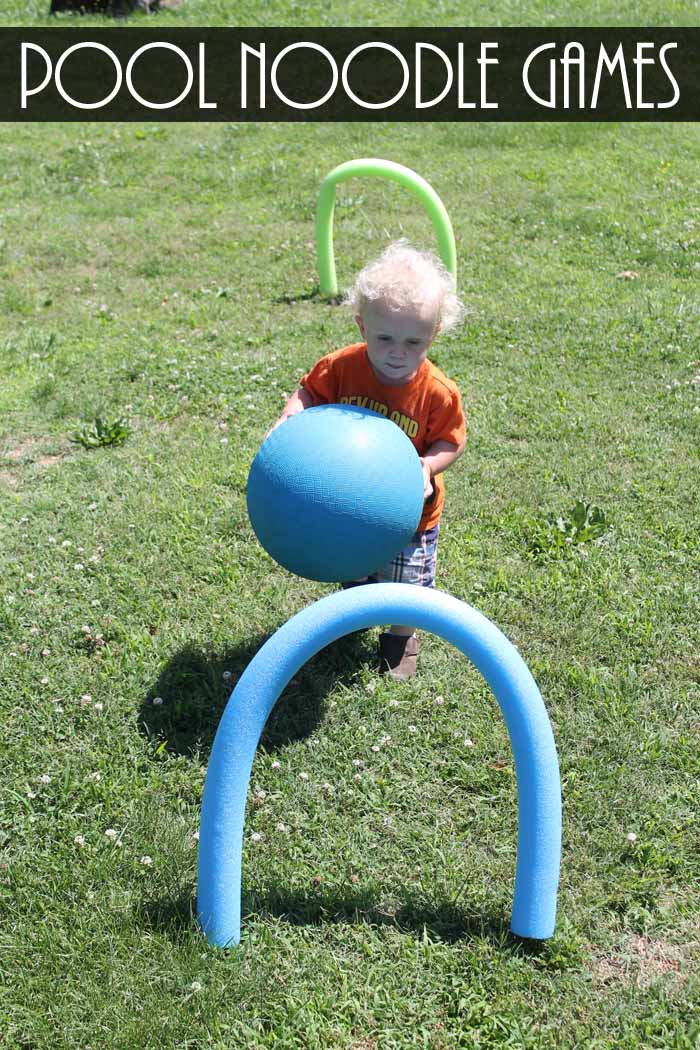 Supplies needed to make pool noodle games in your yard:
Pool noodles
PVC pipe, wood dowel, or anything else to stick in the ground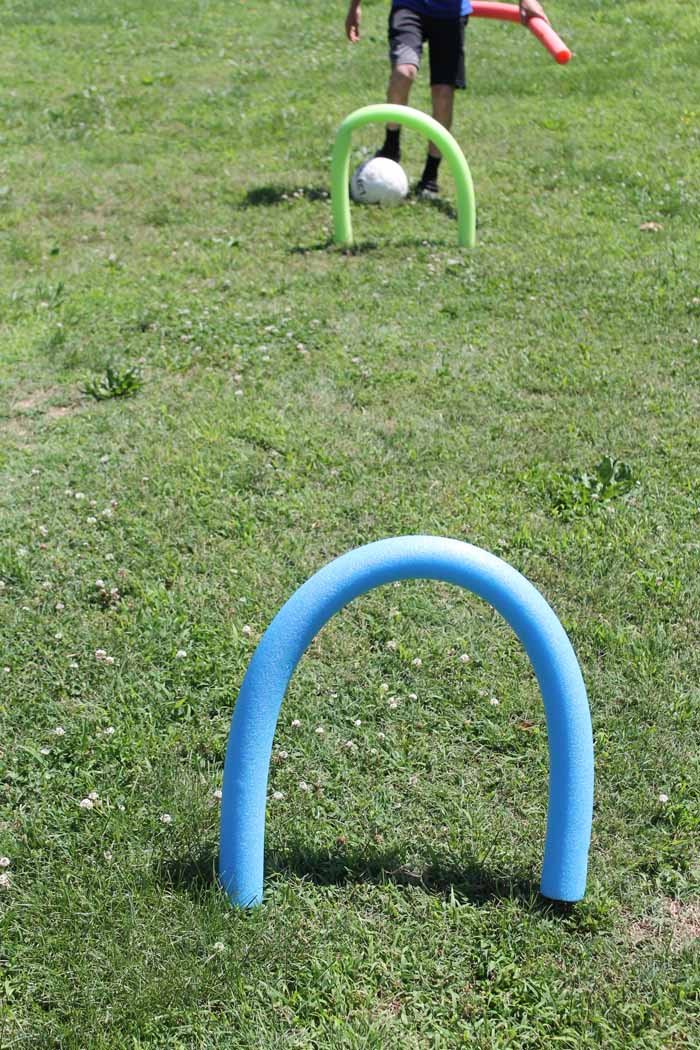 Just put pieces of pipe or wood dowels into the ground in two places. Make them as far apart or as close together as you would like. They just need to stick up about 4 inches. Add the pool noodles over them and you have created a fun goal. The pipe or dowel should fit right into the hole in the middle of the pool noodle. Keep adding them to your yard in as many places as you would like.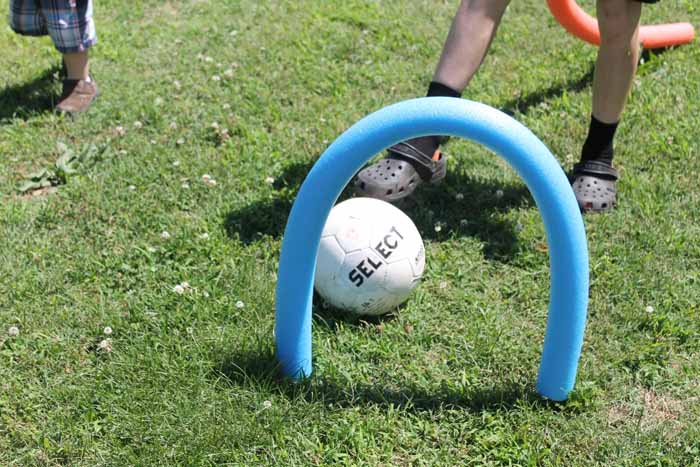 SAFETY NOTE: Do not leave the pipes or dowels sticking out of the ground without the pool noodles on top. Remove immediately if you are done with play. You don't want anyone falling onto these sticks in the ground!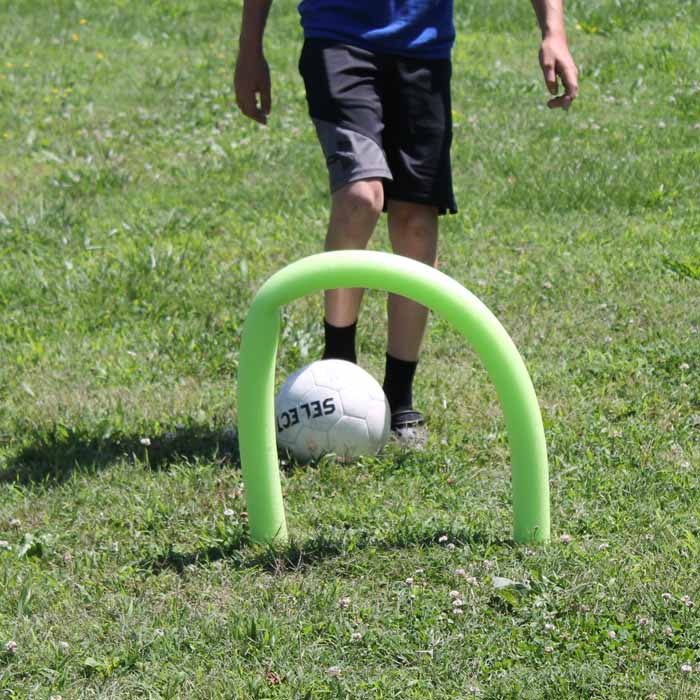 Use this simple idea to set up some pool noodle games in your yard. Kick a ball through the goals or play croquet. You can invent your own fun game with these easy and inexpensive goals as well. Your kids will love getting outside and staying active this summer with these pool noodle games. One of my secrets is to keep a ton of ideas like this on hand so that you never hear the dreaded "I'm bored" during the summer months. Good luck and have a great summer!
Love this and want more summer fun ideas? We have those for you as well! Just click the links below!