It is the last day of Craft Lightning and I am ending it with a gorgeous painted Christmas star lantern. Grab the lanterns from Amazon and then just add some paint. You will have some amazing holiday decor in just minutes. If you have missed any of the Craft Lightning fun this week, be sure to check out the quick holiday crafts from day 1, day 2, day 3, and day 4. Just a note that this post is a part of my design team status with DecoArt where I am compensated for my participation. All projects and opinions and my own however.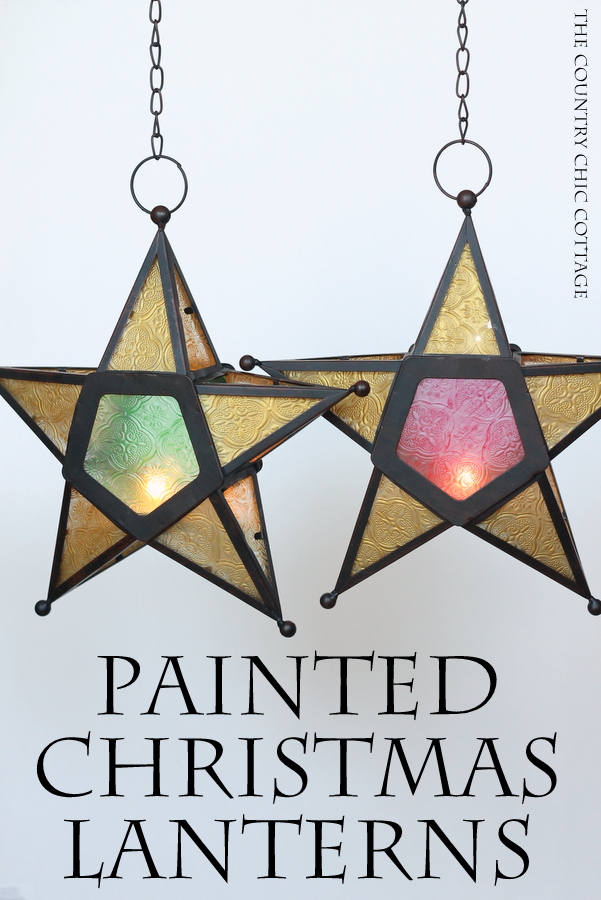 Items you will need to make your own Christmas star lanterns: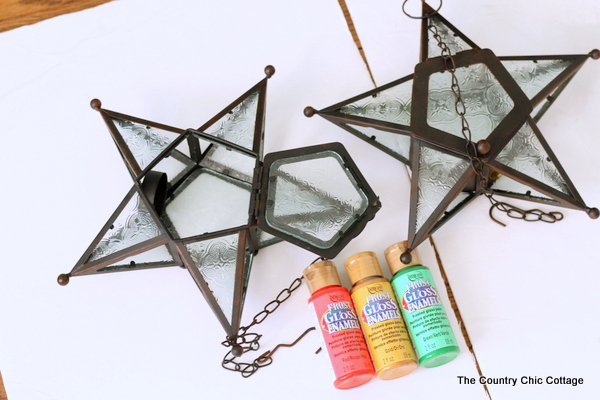 The panes of the lanterns are held in by small tabs similar to a picture frame. You can use a small screwdriver to pry up those tabs and remove each pane of glass.
I kept the sides together as I removed them just so everything went back the same way as it came out. Lay the pieces smooth side down as we will be painting the textured side. Clean the textured side with some rubbing alcohol and allow to dry completely.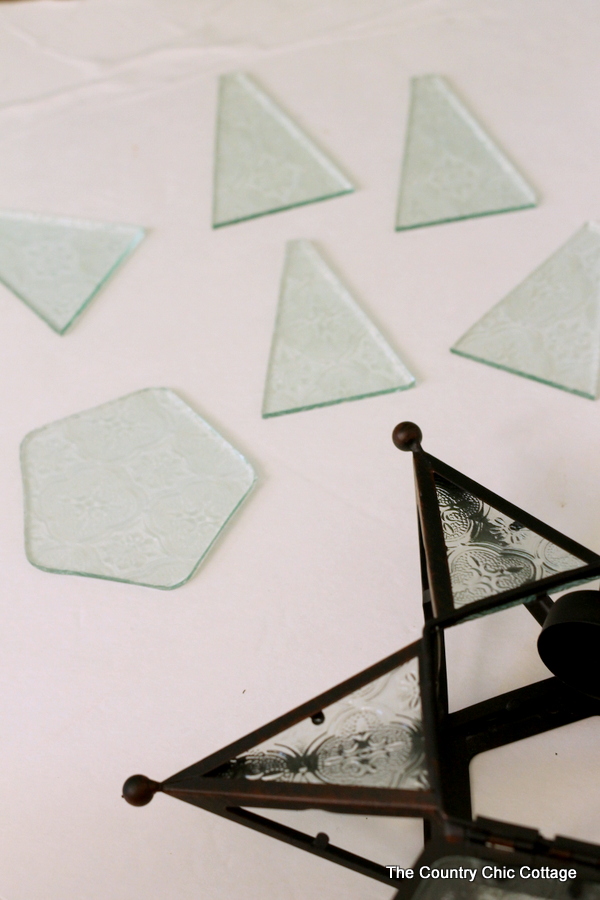 Use the Frost Gloss Enamels to paint each piece. These paints will dry somewhat translucent so there will be color but the light can still shine through. I had to do two coats on each piece and three coats on the red. Allow to dry completely between coats. You can bake the pieces according to the package directions as well to make sure the paint is permanently on the glass.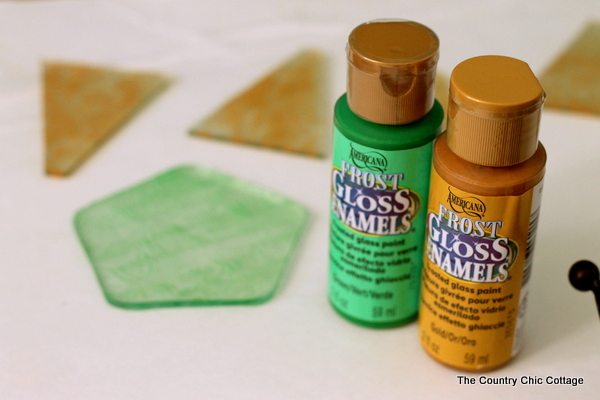 Then just use your screwdriver to insert the pieces back into the lantern and secure with the small tabs. Add your tea light to the inside of your completed Christmas star lantern.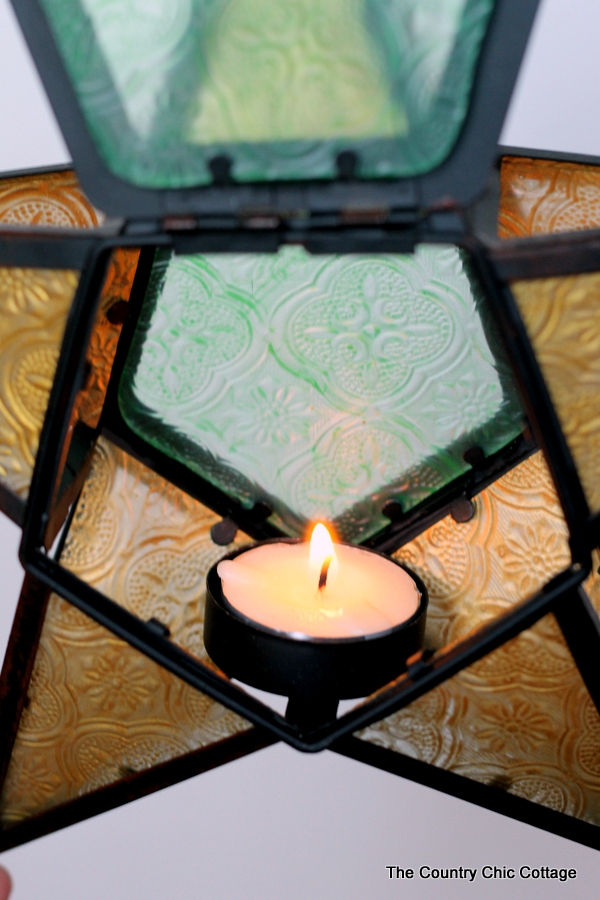 I was inspired to make these great lanterns when my friend Jessica with Mad in Crafts mentioned to me the beauty of the Philippine Christmas stars or parols. These gorgeous hand painted stars are a Christmas tradition there and are so colorful and unique. This is a very simple version compared to some of the ones created there. Be sure to do a Google image search so you can be amazed as well. My small version will have to do for my home decor but they will remind me of the gorgeous images every day this holiday season.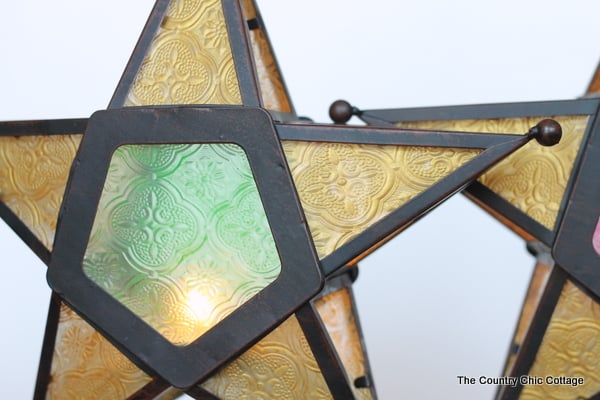 The stars come with the chain to hang them. I think these would be great outdoors or inside as decor this holiday season. Be sure to pick a few of these up and spend a few minutes painting. You can choose to paint them like mine or vary the colors for you own version. Either way these Christmas star lanterns will shine in your home this holiday season!