Ready to learn how to paint a watermelon mason jar craft today? I can't let a thrift store challenge pass without doing something with a mason jar. Y'all know that right? All paints for this great project were provided by DecoArt. I find mason jars
at my thrift stores at a fraction of the price all the time. You can also find them at your local discount store.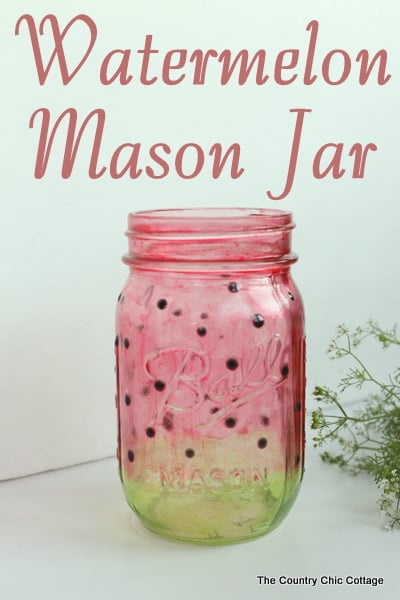 I am doing this one live with Carolina from
30 Minute Crafts
. Join us below as we craft live together from opposite ends of the United States. Pretty cool right? Learn how to make my watermelon mason jar as well as a craft from Carolina all in under 10 minutes.
How about a few close ups of my finished mason jar?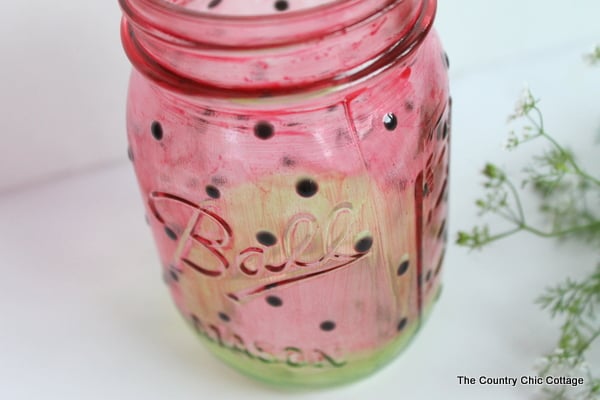 You can see how the glass paint tints the mason jar but you can still see through to the inside. Add flowers for a vase, candles for a centerpiece, or maybe even add something to the inside for a gift. Enjoy my watermelon mason jar craft this summer and all year round.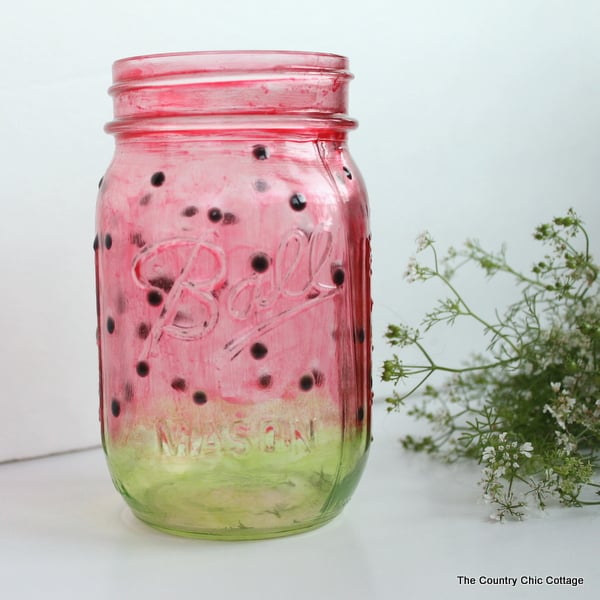 A Year of Jar Crafts
Sign up for our email list to get a FREE book with an entire year of jar crafts! 12 months, 12 crafts, tons of fun!