Pampering gifts really let someone know that you care. I thought I would come up with a great idea that would work for the man or woman in your life. After all, Mother's Day and Father's Day are fast approaching and a gift that would work for both sounds like a great idea….right? So read on to print your free tag and find a great pampering gift idea! This post is sponsored by Udderly Smooth however all projects and opinions are my own.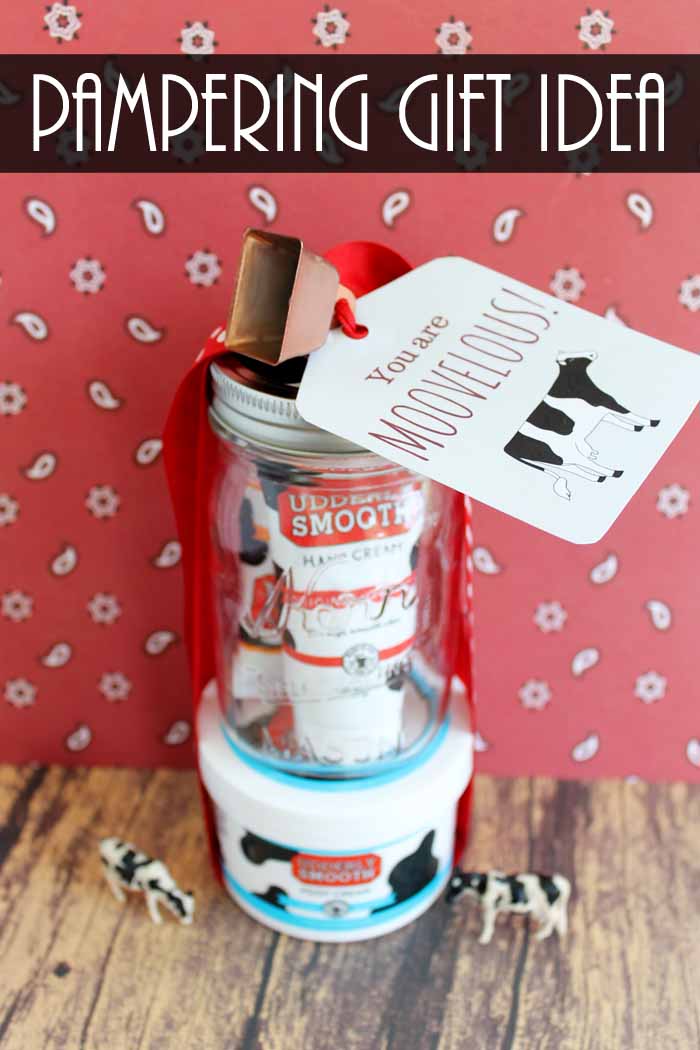 Supplies needed to make pampering gifts:
Some links below may be affiliate links which means you do not pay anymore.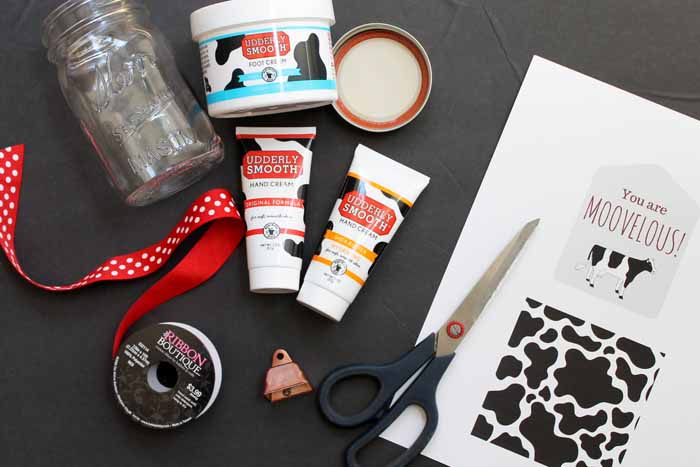 Start by printing your tag onto card stock. Use the scissors and hole punch to create a fun gift tag. Then use the cow print area to make a topper for your jar. Trace around the lid and cut to size with scissors.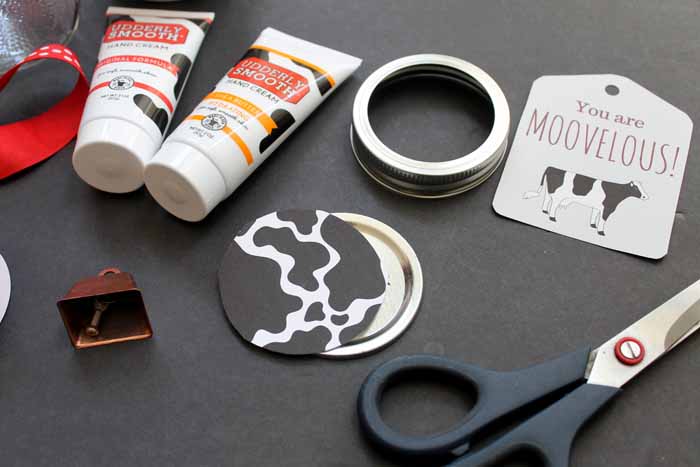 Now it is time to add your pampering gifts! Udderly Smooth is perfect for both moms and dads. Trust me y'all….you are not going to find anything better! My husband was raised on a dairy farm and we have been using this product ourselves for way longer than it was "cool" to do so. It is our go to for dry skin and you should definitely give it a try. I put a couple of the smaller tubes in the large jar. They have a ton of varieties including hand cream, foot cream, an extra care formula, and of course the original udder cream!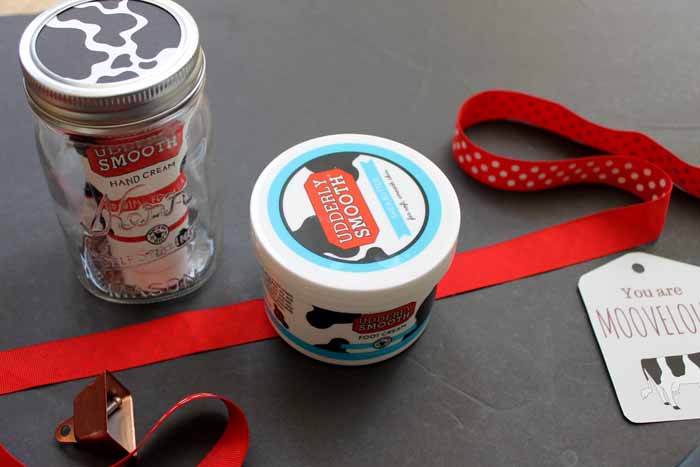 I started with a large tub on the bottom and wrapped around the ribbon to tie everything together.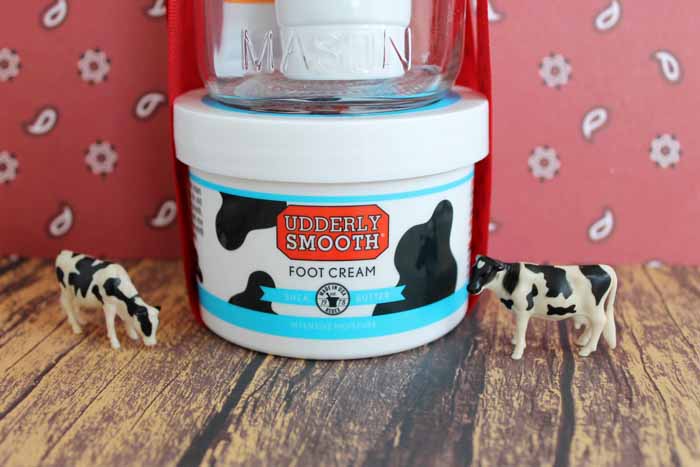 Then add on your mason jar full of pampering gifts of your choice.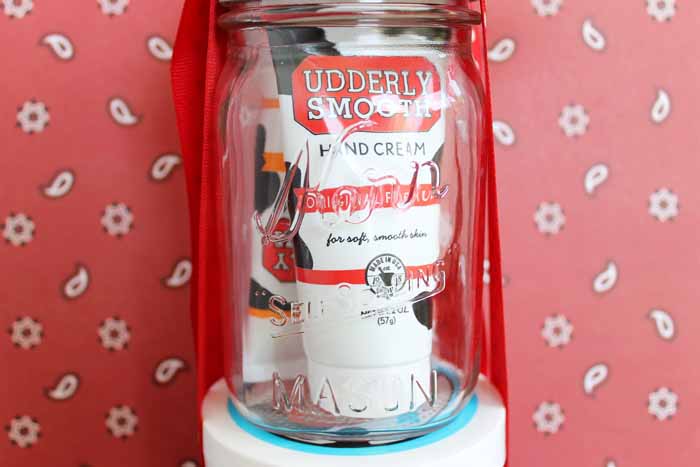 Tie it all up with the tag you created and even a fun miniature cow bell to really set off this gift idea!
Mom or dad would love to receive some pampering gifts for any holiday. Print our free tag and make sure that they know just how moovelous they are!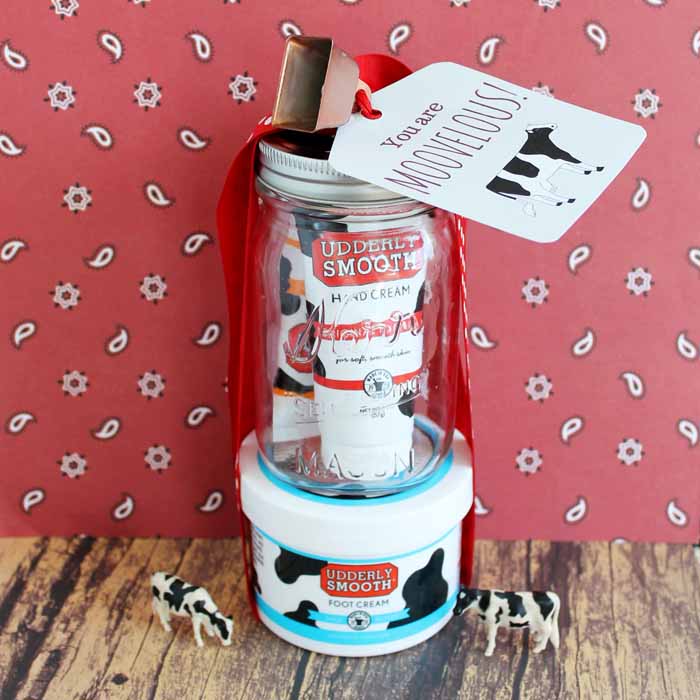 Love this and looking for more ideas? Try the ones below!