Make this Mother's Day gift in a jar in minutes and put a smile on mom's face. I love a great gift in a jar….you probably know that already. I also love a great quick and easy craft project. This one fits in both of those categories! It is a great gift idea for Mother's Day but would also work for Teacher Appreciation, Administrative Professionals Day, graduation, and so much more. Maybe you should just whip up a bunch of these jars and use them for every occasion! This post is sponsored by Online Labels however all projects and opinions are my own.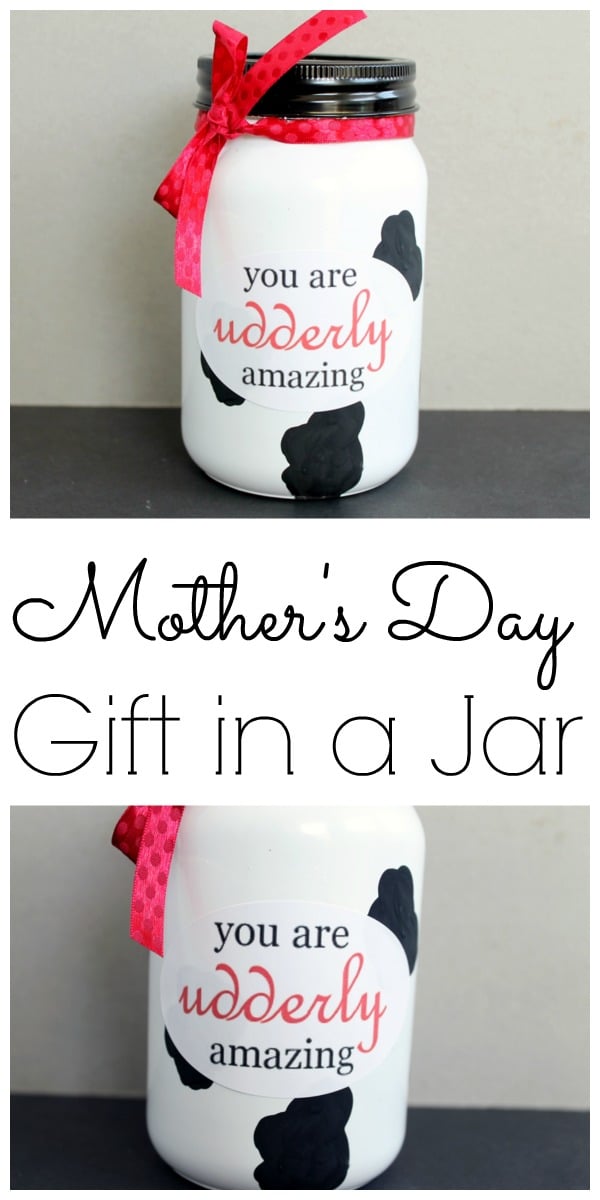 Supplies needed to make this Mother's Day gift in a jar:
White spray paint
Black spray paint
Black craft paint
Ribbon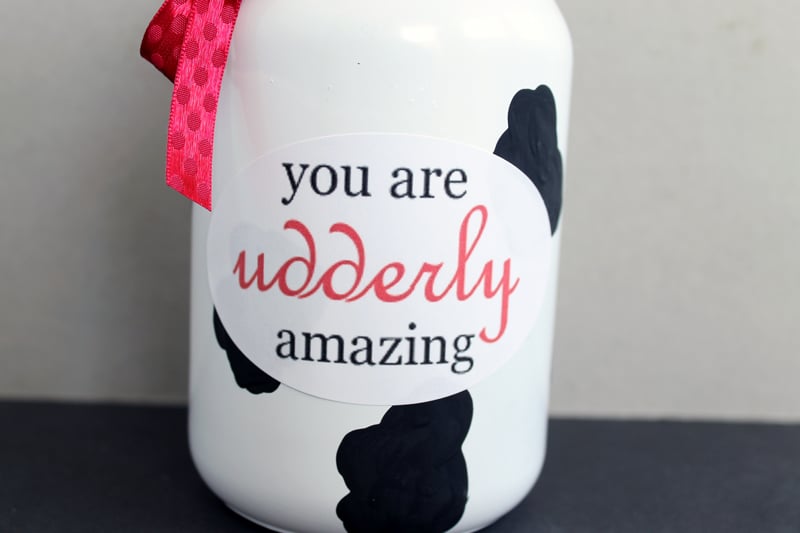 I put together a really short video to show you just how this Mother's Day gift in a jar comes together. Watch the super short video below!
Did you miss some of the steps? Follow along below on how to make this gift in a jar for Mother's Day:
Paint your jar white with the spray paint. Set aside to dry.
Paint the lid black with spray paint. Set aside to dry.
Print your "udderly" amazing labels onto the label sheet.
Add black spots randomly to the jar with black craft paint (may require two coats). Set aside to dry.
Once everything is dry, add label to the front and tie on a ribbon.
Add the gift of your choice to the inside of the jar.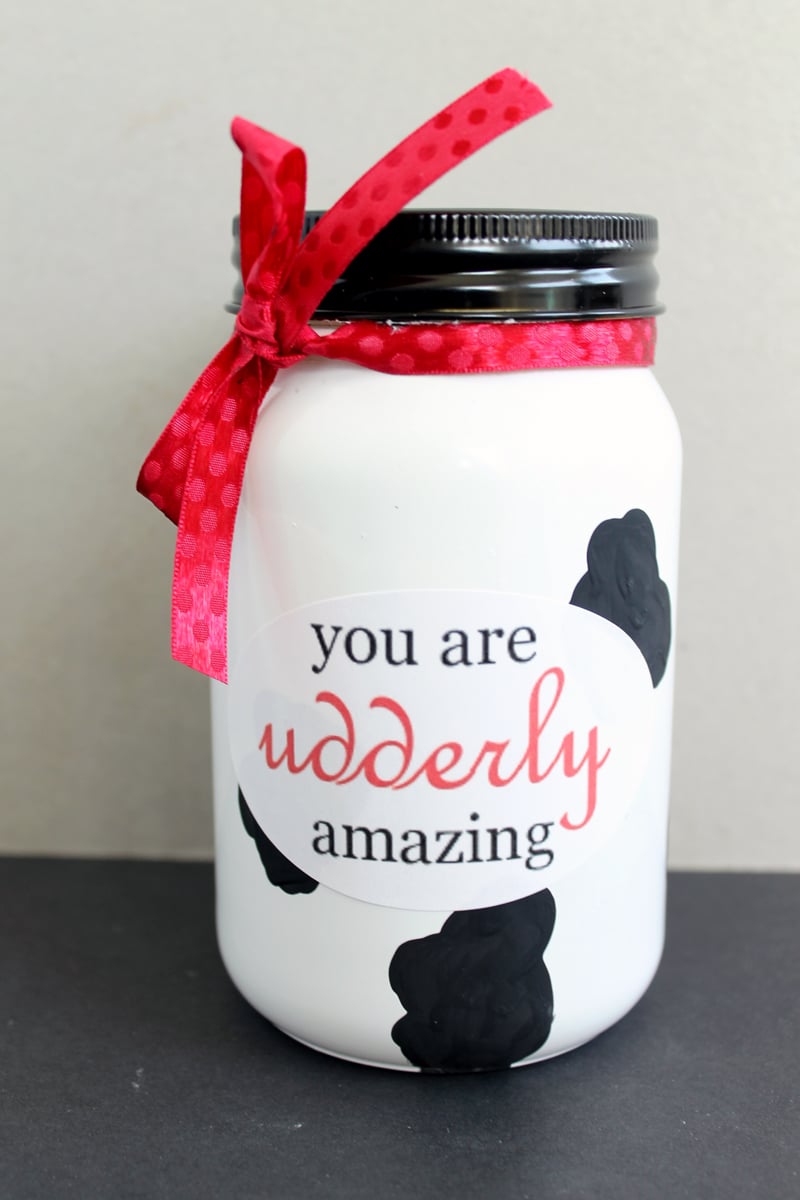 One gift that would be PERFECT for this Mother's Day gift in a jar is the Udderly Smooth line of products. You can pick up some of those or choose any other gift that will fit inside. Pick something that your gift recipient will love! They are sure to love the mason jar and the gift presentation. Put this Mother's Day gift in a jar on your to do list! Be sure to make extra jars as these are perfect for any occasion.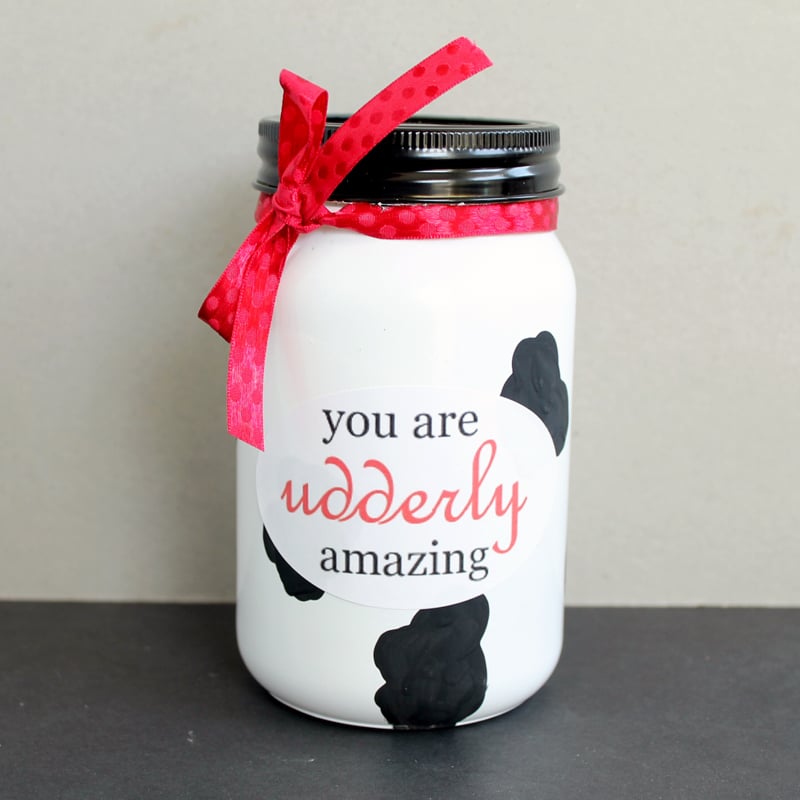 Need more ideas? Try these 30 mason jar ideas for Mother's Day!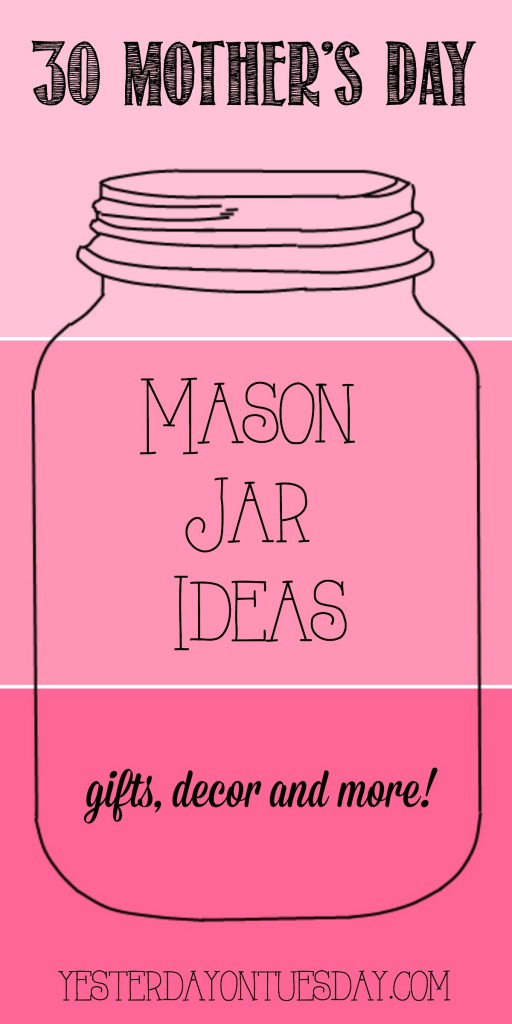 A Year of Jar Crafts
Sign up for our email list to get a FREE book with an entire year of jar crafts! 12 months, 12 crafts, tons of fun!