If you don't want to give candy out to the class this Valentine's Day, consider my pencil arrow Valentines. A perfect way to make the gift of a pencil fun. These are quick and easy to make plus they will be the star of the party. This post is part of the Crafty Hangouts video tutorial series this week. Be sure to head to
Crafty Hangouts
to watch tons of Valentine's Day craft videos. Supplies this month are provided by
American Crafts
but all projects and opinions are my own.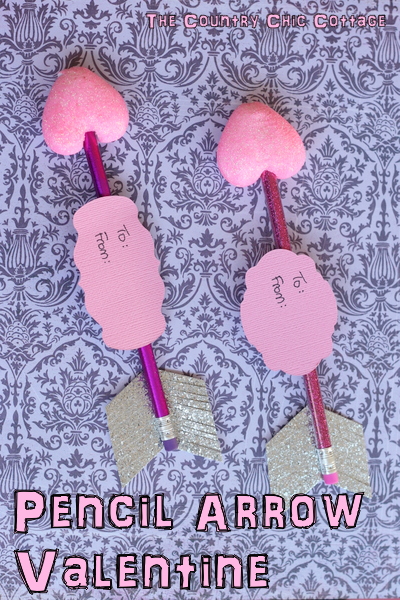 You can watch the quick 9 minute video below to see how to make my pencil arrow Valentine plus Carolina with
30 Minute Crafts
is sharing her Valentine bookmark as well. We like to craft LIVE so you never know what will happen!
A brief tutorial for those that can't watch the video:
Use a heart wand from the Dollar Tree and remove the heart. Work in the stick that comes with the wand into the top of the heart. Then insert the bottom of your pencil into the top of the heart.
Cut the American Crafts glitter paper into a rectangle. Make a "feather" type shape for the top of your pencil and cut fringe on both sides.
Use a Sizzix or other method to cut a tag from scrapbook paper. Write "to" and "from" on the tag with a marker.
Apply the feather fringe and tag to the pencil with glue strips.
You are ready to give our your pencil arrow Valentines.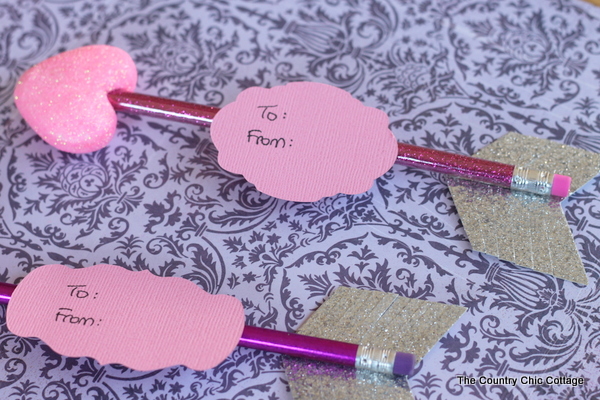 Make some of these pencil arrow Valentines for the class this Valentine's Day. Everyone will love them plus they get the gift of a pencil at the end of the day. Be sure to visit American Crafts to buy great scrapbook supplies and embellishments. This post was sponsored but all opinions and projects are my own.
Get Our Weekly Newsletter