If you love hot chocolate, you are going to love this peppermint hot cocoa recipe and idea for decorating the glasses. Jen Goode is back this month with a craft and a recipe that you are going to love!
Add a little holiday fun to your party treats with these easy to make peppermint hot cocoa snowman drinks and cute jars. You can decorate the jars ahead of time and let your party guests create their own treat. Or pre-make the entire drink and set out ready for guests to enjoy. This is a quick project to create that will surely spread some smiles this holiday season.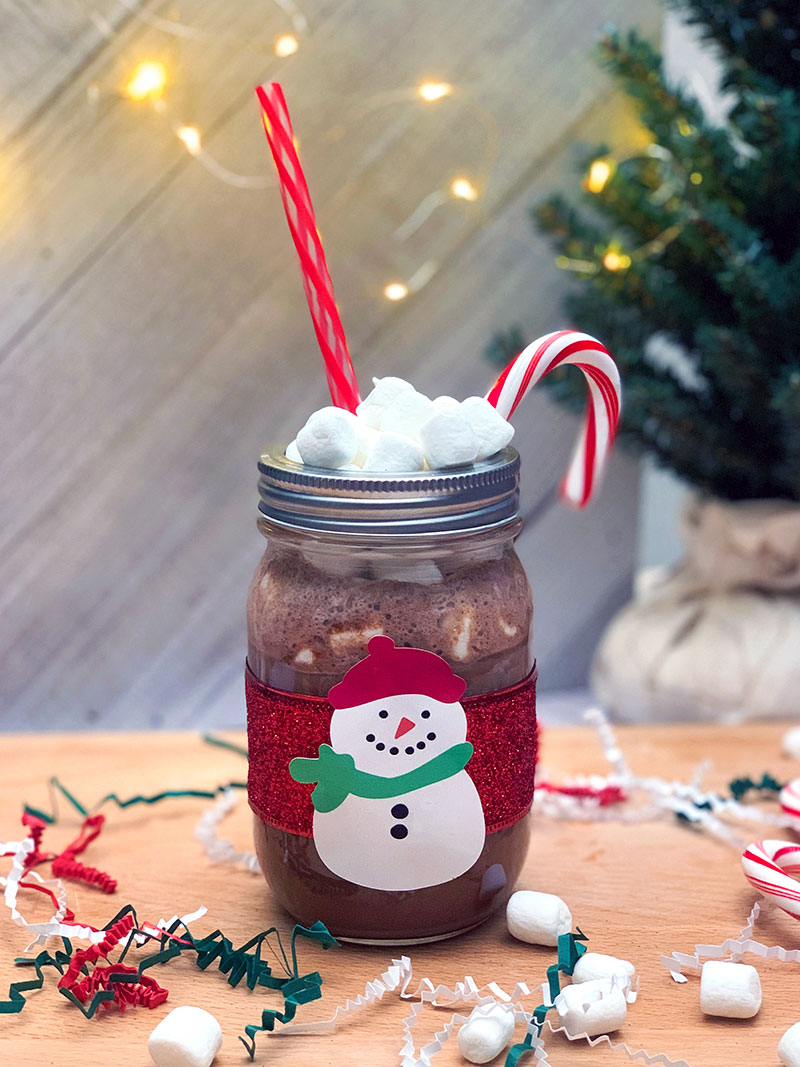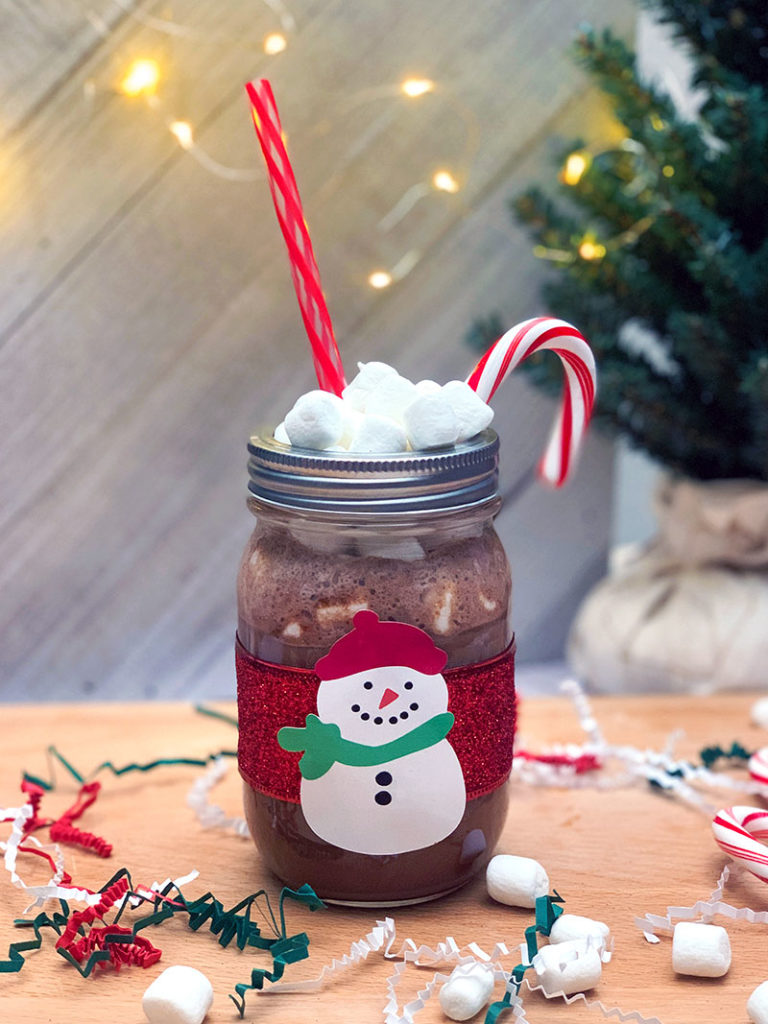 How to Make Cute Snowman Mason Jars
I used sticker paper to create my snowman designs. However, you can use standard cardstock and just glue your snowman to the jars.
Materials Needed: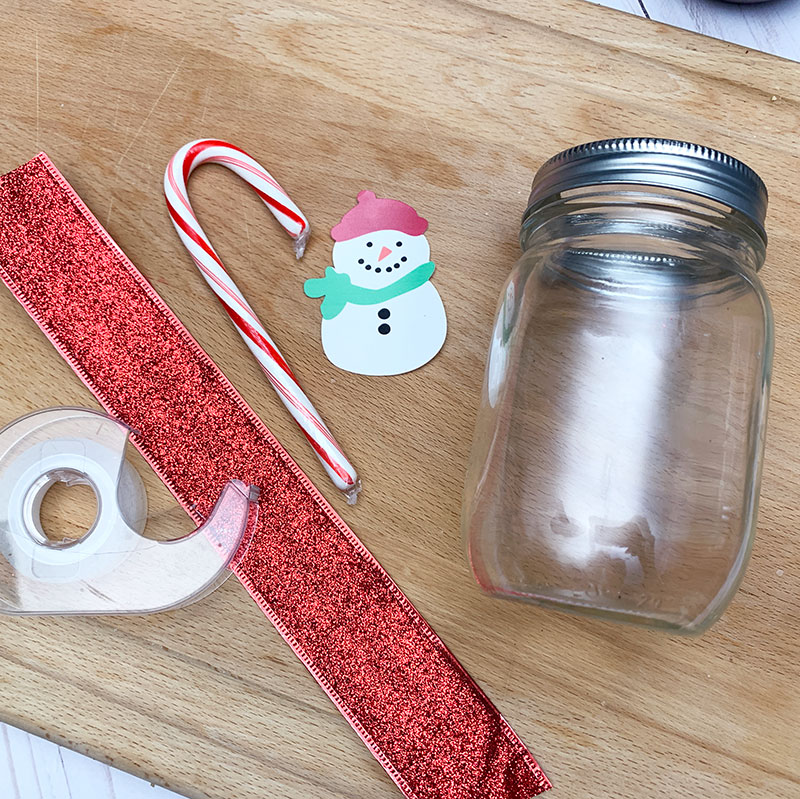 Instructions:
Head to the Cricut Design Space canvas I've set up with the snowman Cricut project ready to go. If you have Cricut Access, this image is free.
Follow the on-screen instructions to print and cut the snowman design.
Wrap ribbon around your jar, cut to size, and then adhere in place.
Apply the snowman design on top of the ribbon seam to cover where the ends overlap.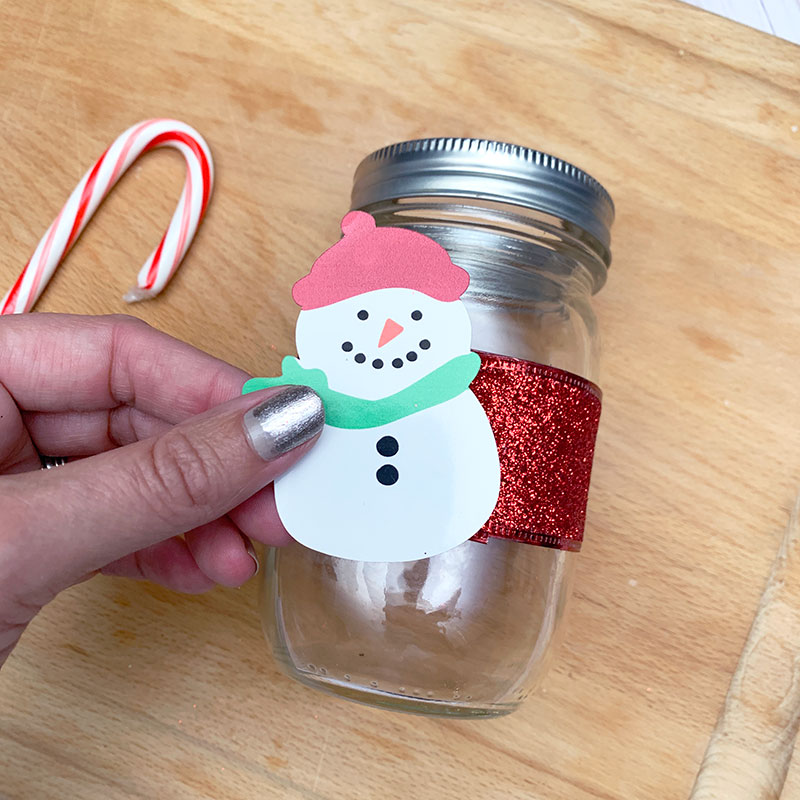 That's it! Fill your festive jar with hot cocoa and enjoy the adorable holiday moment you've just created! Head to my blog to check out more holiday treat ideas you can make with these cute characters.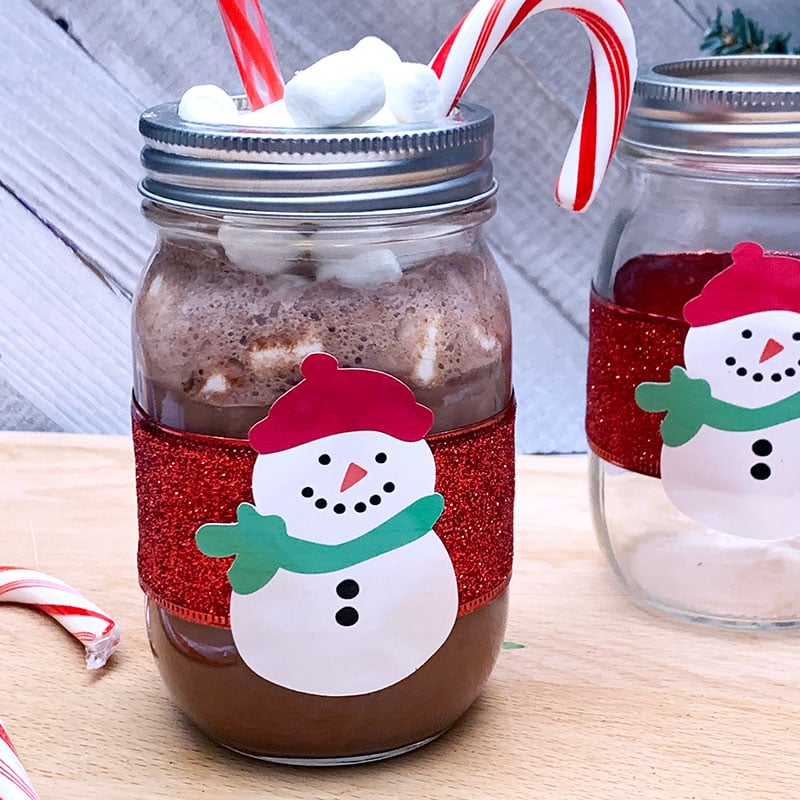 Peppermint Hot Cocoa Recipe
Ingredients
Hot cocoa mix
Peppermint candy canes
Mini marshmallows
Instructions
Mix up the hot cocoa per the package instructions.
Top with a pile of mini marshmallows.
Place an unwrapped candy cane in the cocoa and let sit for 3-5 minutes.
Tip: I made the hot cocoa and then let it cool so it was a cool, refreshingly chocolate drink with a bit of yummy peppermint. The marshmallows won't melt in the cooler liquid temps, so this is a perfect option for make-ahead party drinks.
So, mix up this peppermint hot cocoa and add to a cute snowman jar! You are going to love this idea for all of your parties this holiday season.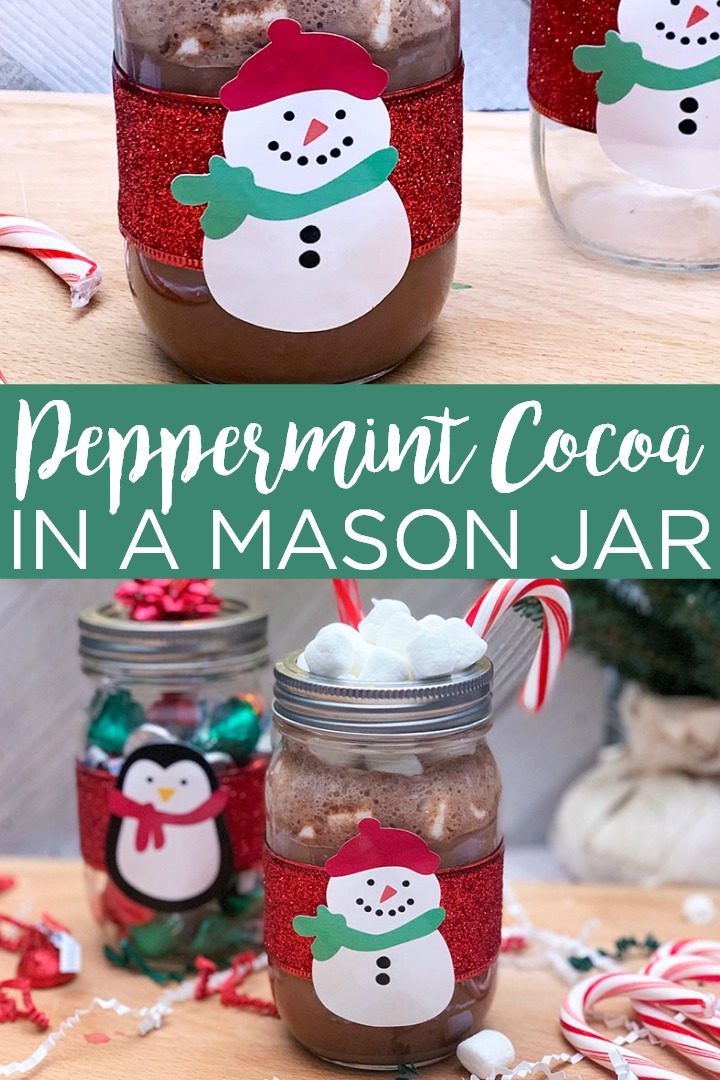 Love this Cricut snowman craft and want more ideas? Try the links below!
New to Cricut?
Sign up for our email list here to download the Beginner's Guide to Cricut Design Space for FREE today!
Sign up to get the guide emailed to you!