Pack the perfect picnic this summer with our tips and tricks. Whether it is a romantic picnic for two or a family supper on the lawn, you are sure to enjoy the outdoors all summer with a few picnics. All you need is a blanket and a little prep work! There are so many ways to savor the first warm days of the season outside but a picnic may very well be my favorite. This post is sponsored by Grass Seed USA, however all projects and opinions are my own.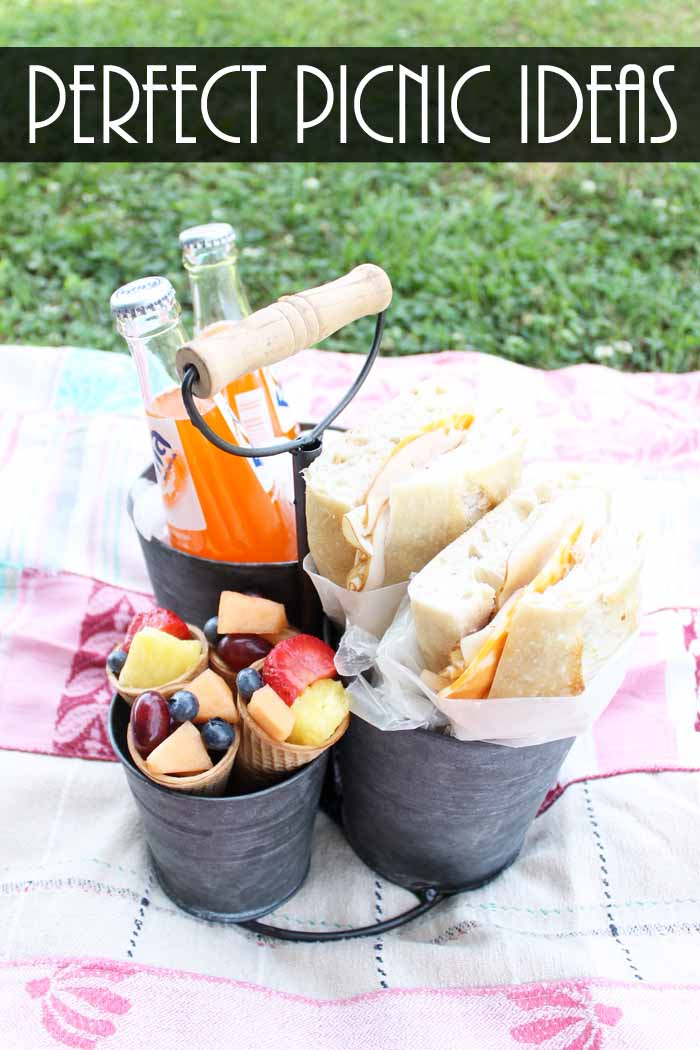 Perfect Picnic Tip #1: Keep it Simple
Keep your menu and picnic container simple! Here we took a divided galvanized container with a handle and turned it into the perfect picnic for two. Look for baskets and containers you already own for a picnic in minutes. Then just grab a blanket and head out to enjoy the outdoors. A healthy green lawn can be an inviting setting for outdoor activities like alfresco dining.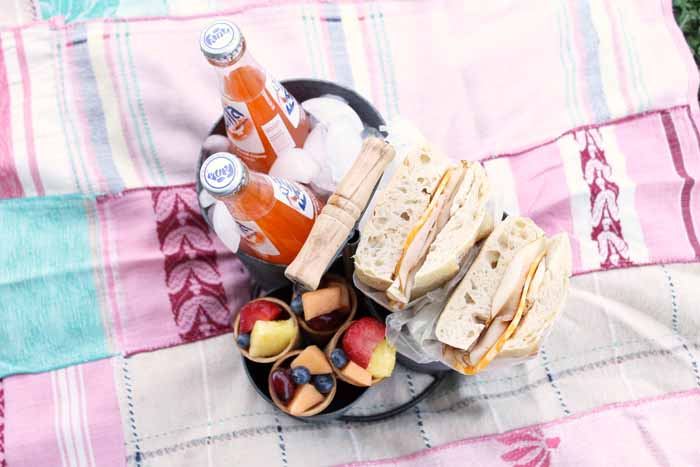 Perfect Picnic Tip #2: Pack Light
This comes into play two ways. First, pack just the foods and things you will need to avoid carrying a heavy container to your destination. Second, think light when planning your menu! Summer is hot and lighter foods will help to cool you down. On that note, don't forget the ice as you will want some cold drinks!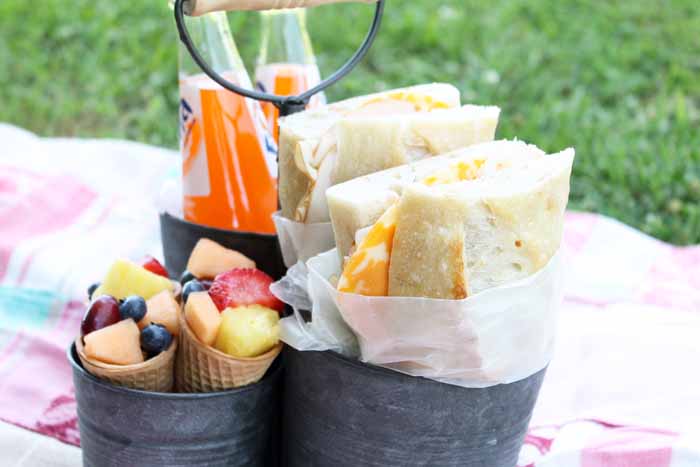 Perfect Picnic Tip #3: Add Interest
Picnics don't have to be boring! Think outside of the box when it comes to your menu and how to transport your foods. Here we added a simple and light fruit salad to ice cream cones. The container becomes part of the meal in this case. Another one of my favorite ideas is to pack food in mason jars for a simple and easy weeknight picnic.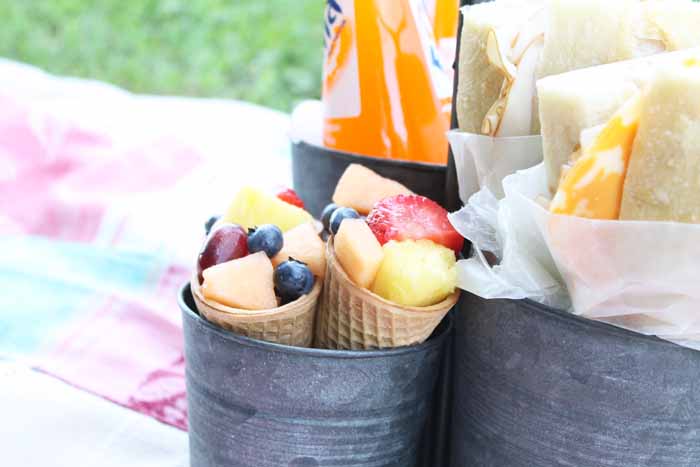 Perfect Picnic Tip #4: Relax
You have worked hard on your lawn now it is time to enjoy it! Those outdoor chores may seem daunting at the time but now is when it all pays off. Remember to relax and enjoy your lawn with a perfect picnic you will never forget. Want to keep your lawn in tip top shape for occasions like these? Be sure to try our tips for fall lawn care as well as spring lawn care. What should you be doing in the summer to maintain that picture perfect yard?
First, be sure to mow in the morning or evening. Lawns are highly tolerant of mowing, yet cutting still stresses the grass. You can reduce this stress by mowing in the early morning or evening (never during the heat of the day) and by making sure the grass is dry when you cut it.
Second, never cut off more than 1/3 of the grass blade height at a time. If you miss a mowing and the grass gets too long, raise the height on your mower. Recommended mowing heights are different for different types of grass, but an easy rule of thumb for the most common types of lawn grass is to mow to a 2-inch height when the grass blades reach 3 inches. Grass should generally be allowed to grow a bit taller in the summer (2 to 2 ½ inches) to shade the roots and ground, while the last mowing of the season (in areas subject to freezing) should be shorter to allow sunlight to reach the base of the grass plants.
And finally, avoid overwatering. Many homeowners overwater their lawns, which not only wastes water but harms the grass in the long run. A simple trick to determine whether your lawn needs watering is to stick a screwdriver into the ground. If it enters the soil easily, your lawn has plenty of water already. If you have trouble getting the screwdriver into the ground, it's time to water.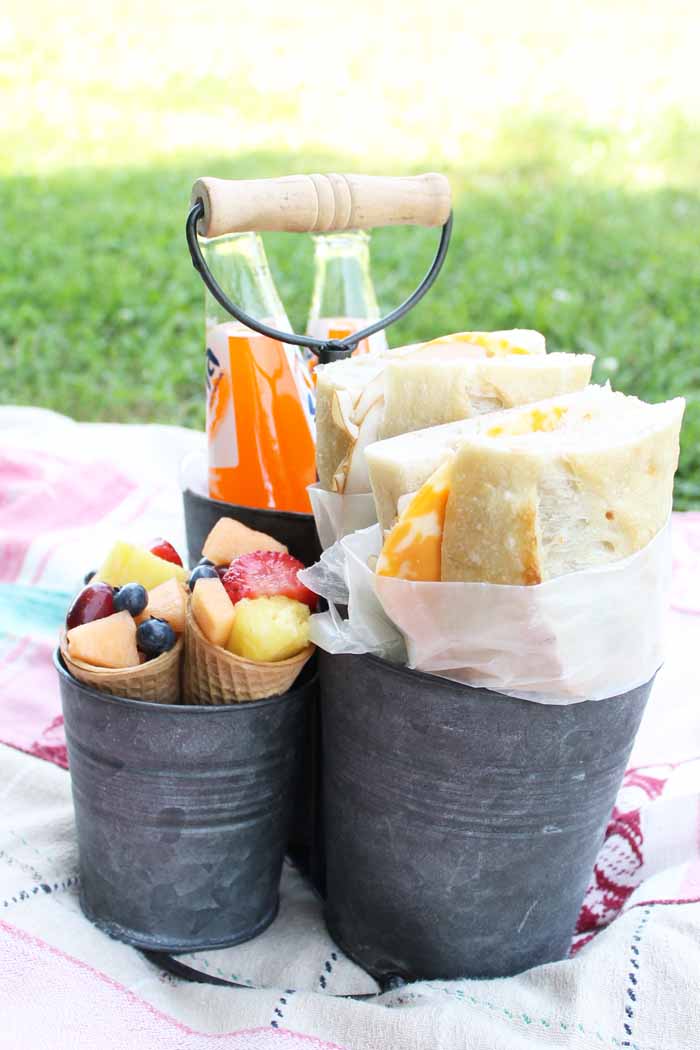 Perfect Picnic Tip #5: Have Fun
Above all, your perfect picnic should have an opportunity for fun! We enjoy outdoor lawn games like this checkers and tic tac toe set. Whether corn hole or badminton is your jam, be sure to think about ways you can add that fun to your picnic. The reasons to love and enjoy your lawn are vast and last all year long – but the summer season is often the time when we get out and use our lawns to their fullest potential.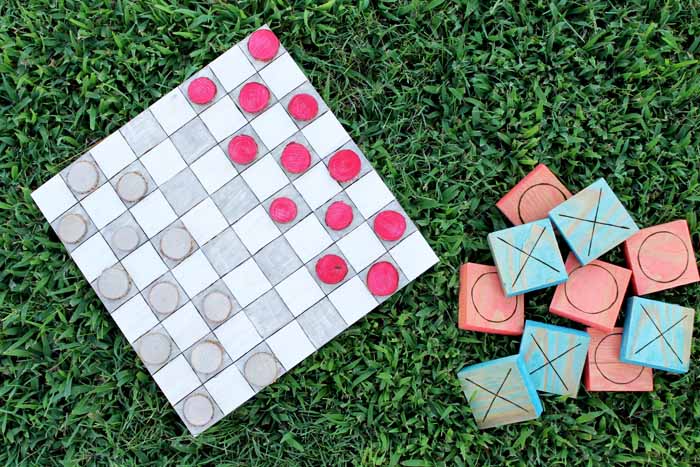 So, now that you have our tips, will you be planning a picnic this summer? Get out there and enjoy your lawn this summer….you have earned it!