You really can't go wrong with a plant color page. Print this cute adult coloring page and start adding in your own special details. You could even frame this one when you are done and add it as art to a room in your home. If you are a plant lover, you definitely don't want to miss this one! I also have more coloring pages for you at the bottom of this post so be sure to scroll down and grab a few of those if you love coloring as much as I do.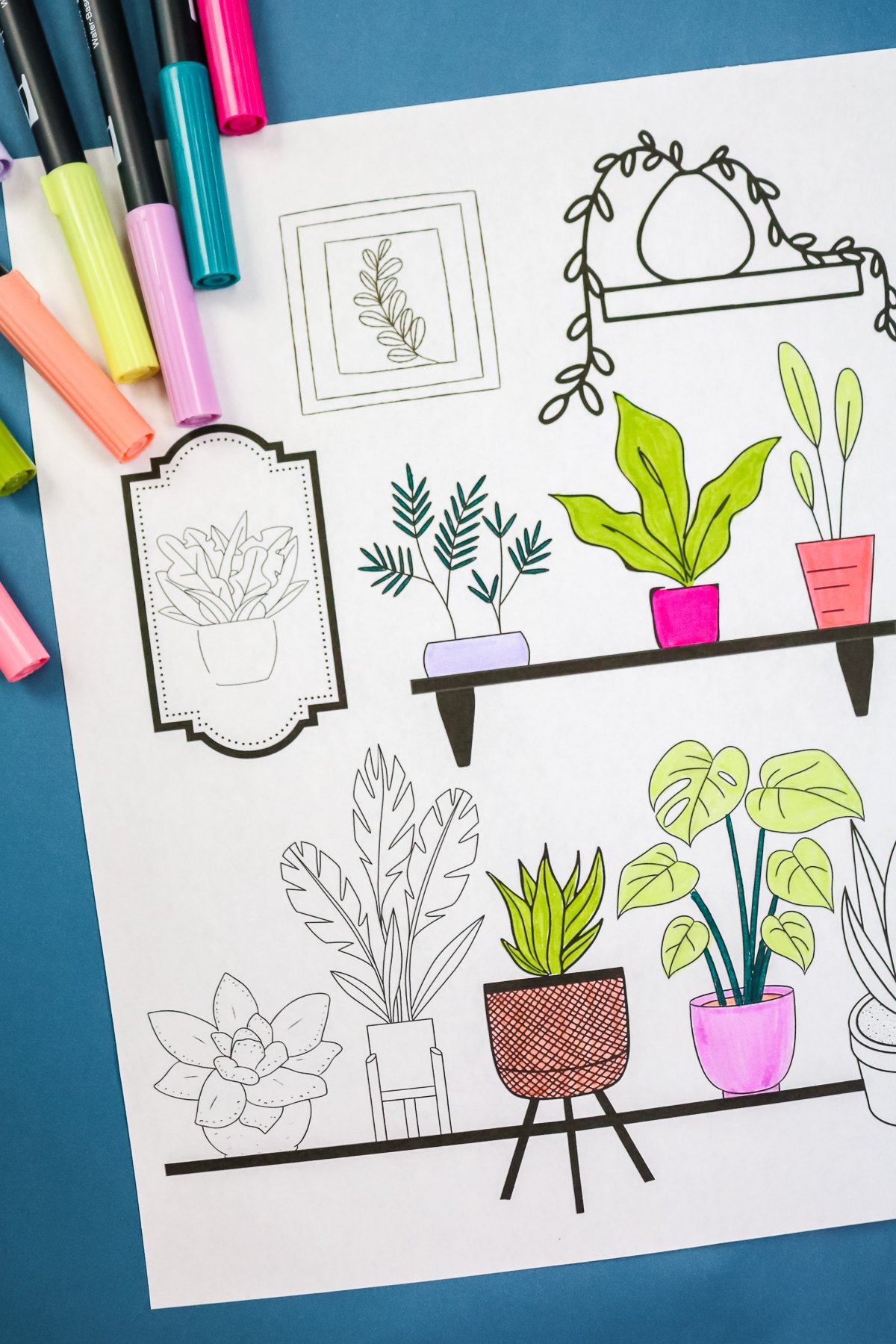 Plant Coloring Page
To print your own copy of this plant coloring page, sign up for the newsletter in the box below and it will be sent to your email address. Be sure to look for a box with a picture of the download that you want then add in your information. If you already get the newsletter, just add in your information again as you will not be signed up for anything further. Once you get the email, you can download and print this coloring page as many times as you would like. Please remember that this is for personal use only and you can contact me if you have any issues with your download.
Tips for Coloring Pages
Now that you have your free printable coloring page, what will you make with it? Here are a few tips when working with coloring pages:
I love to print all of my adult coloring pages on cardstock-weight paper. This will keep your markers from bleeding through.
Print the full-sized sheet for regular coloring but consider printing smaller sizes for other things like coloring at parties.
Mix it up with markers, colored pencils, and even crayons. Get creative with your project. They even make watercolor pencils that will really make your art stand out.
Don't forget to keep your coloring pages and make some craft projects with your finished art like mini art or a DIY birthday card.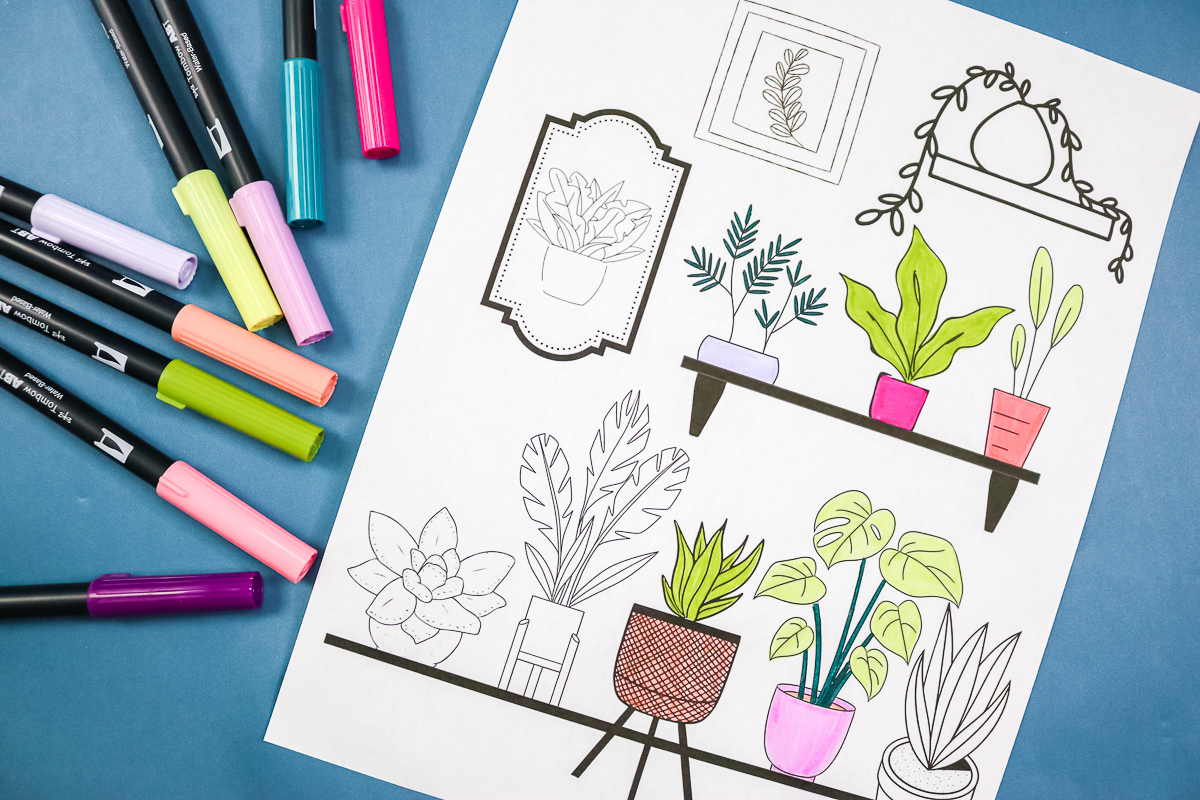 So, print this plant coloring page and start coloring. I know you will make something amazing and love how it turns out! I might have to print a few more and experiment with some other techniques. This coloring page is perfect for my plant-loving self.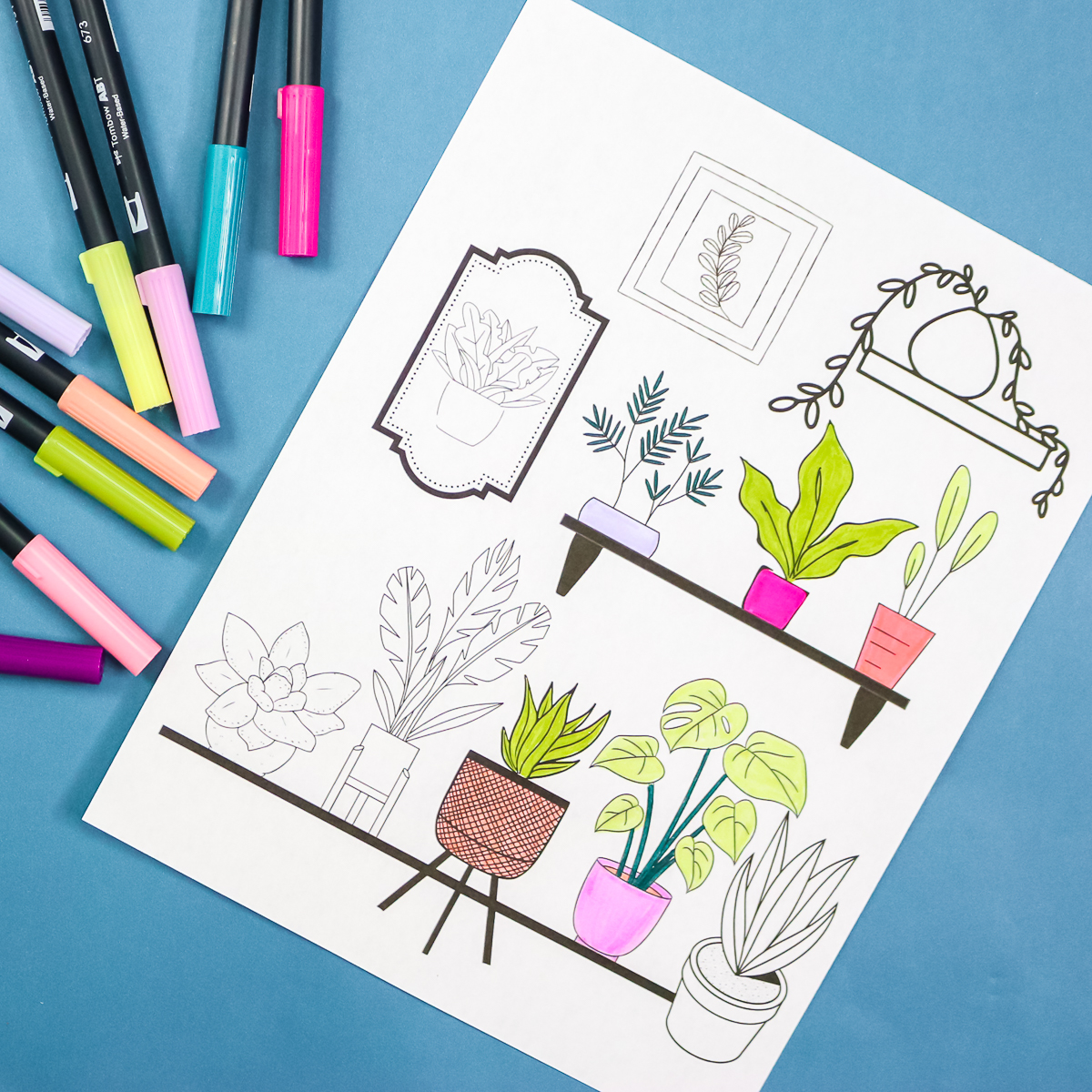 Do you love plants as much as I do? I might be turning into a plant lady. My collection grows pretty much weekly as I can't resist a cute plant. Maybe this coloring page will help me to NOT buy any more plants….at least this week. Print this plant coloring page as that strategy just might work for you as well.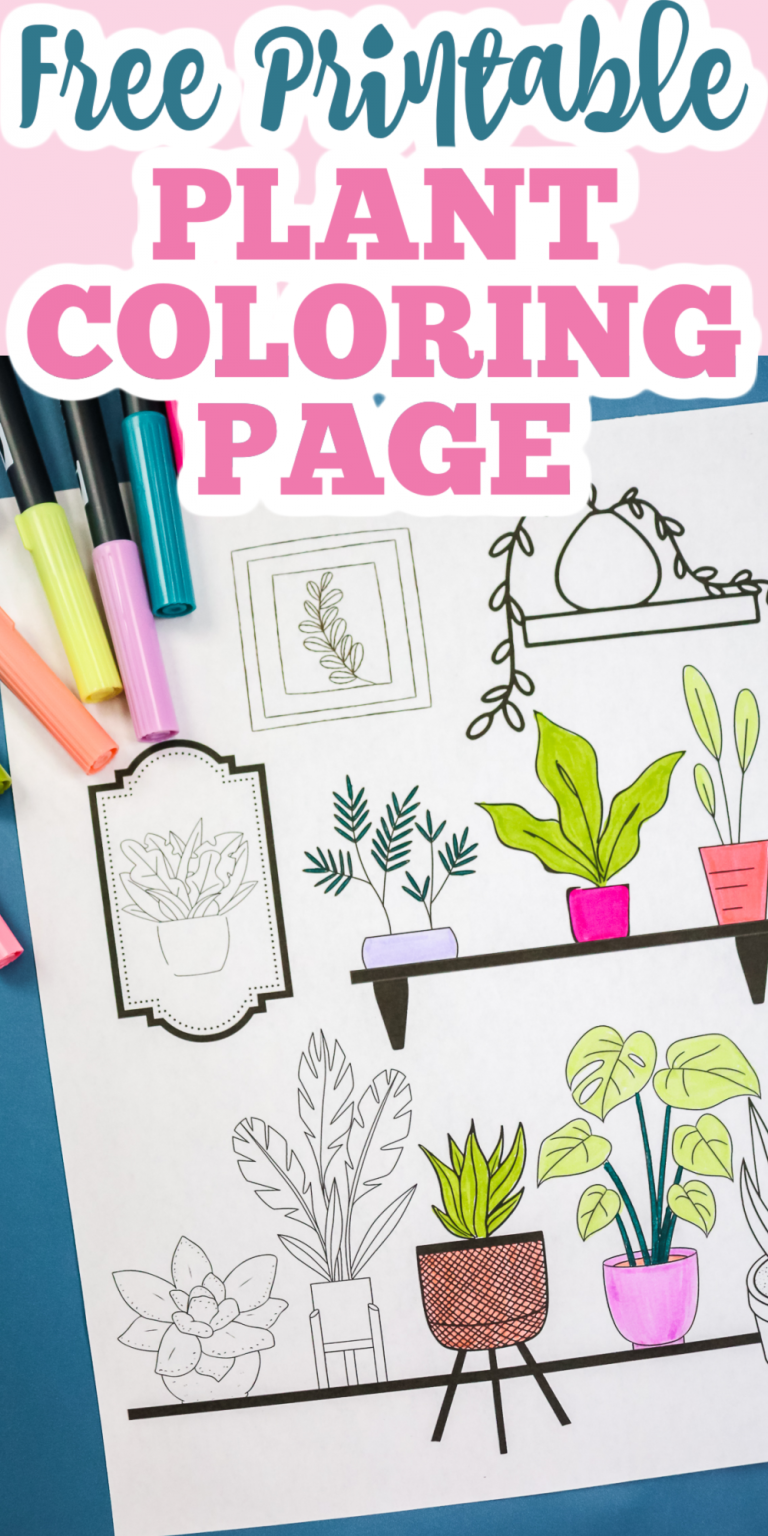 More Free Printable Coloring Pages
I promised you even more coloring pages to print for free and I have an amazing collection. Whether you are looking to print coloring pages for yourself or for the kids, I think you will find something in the list below.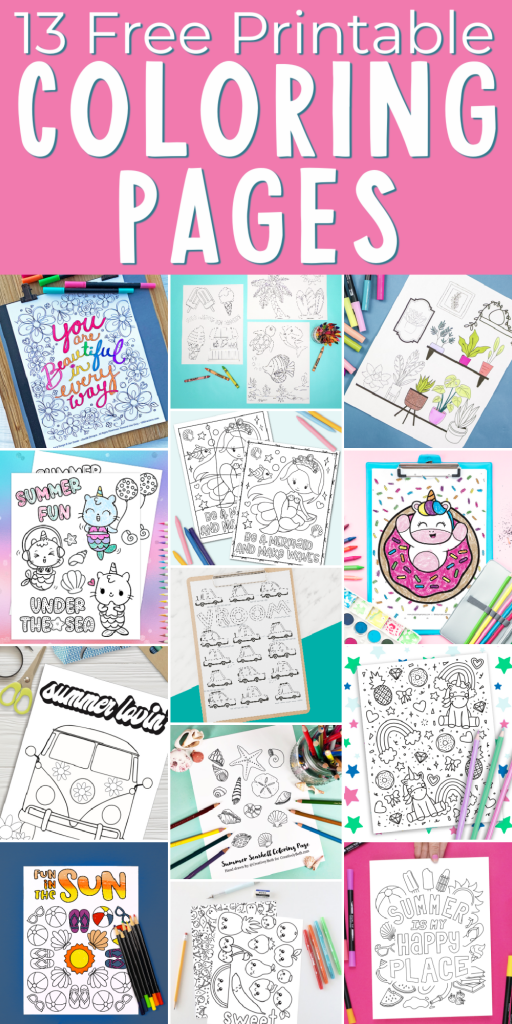 Just click on each of the links to be taken to the blog post about the coloring page. You will need to follow the instructions on each page to download.
Enjoy my plant coloring page and all of these other coloring pages as well. If you love plants and coloring as much as I do, I know you will be thrilled with this month's free printable collection.