If you have been using a lot of coloring pages since staying home, Jen Goode is back this month with a tutorial on how to make mini art. A fun project to do with those coloring pages!
Repurpose your finished coloring pages into mini art pieces. You can use your original colored designs or make a copy, resize or even adjust the color to create pretty little decor pieces for gifts or your home. In just a few minutes, you can turn your relaxing coloring into something to appreciate every day, I'll show you how!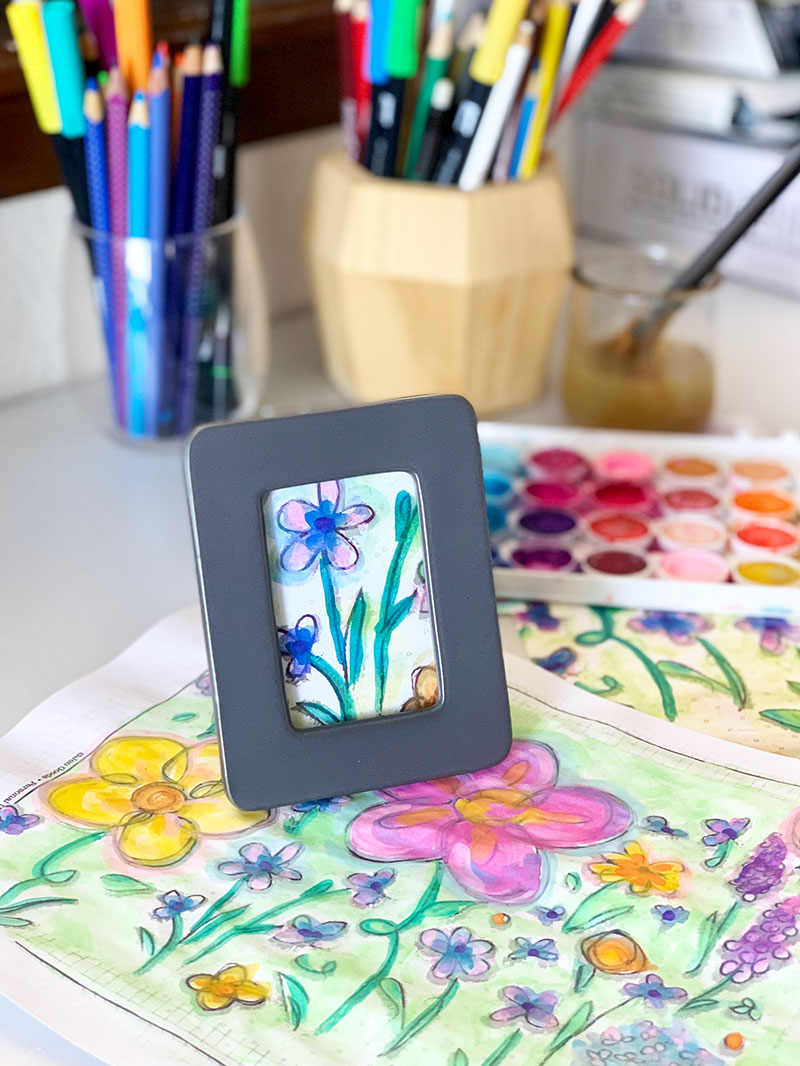 Create Mini Art Design with your Coloring Pages
This is really a super quick little craft. Get creative and use one coloring page to make multiple mini art pieces as a set. Use your camera phone to add filters and extra accents for a really unique piece.
Materials
Coloring page – I'm using a flower garden coloring page I designed.
Favorite coloring supplies – I used watercolor paints for this one
Mini photo frame
Optionally, a camera and printer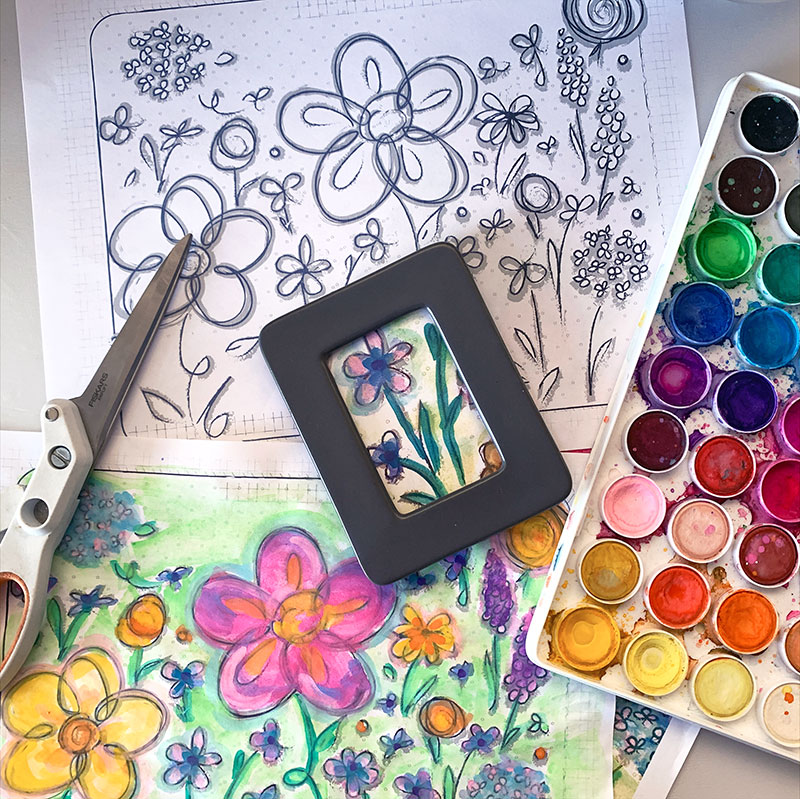 Tip: I like to use copies of my art, instead of the original so I can reuse the copies over and over while keep the original as I first colored it.
Instructions
Color your printed coloring page however you'd like. I used one of my own flower coloring pages and basic watercolor paints (and of course, a paintbrush). If painting, allow to dry. Note: if you are using a page from a book, carefully remove the page before painting.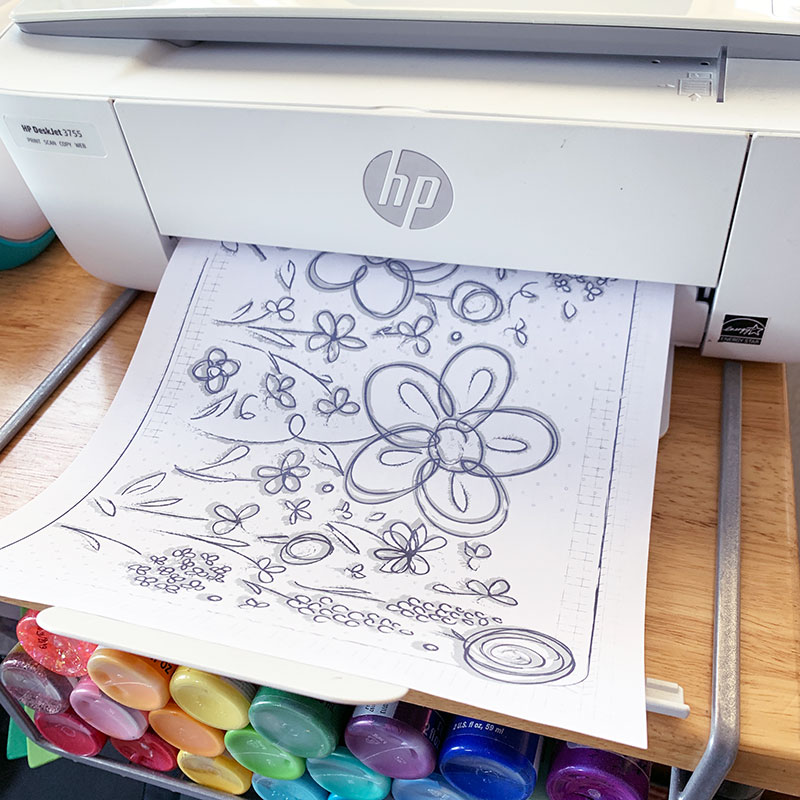 Now, you can either cut out the art to fit your frame and you're finished right here.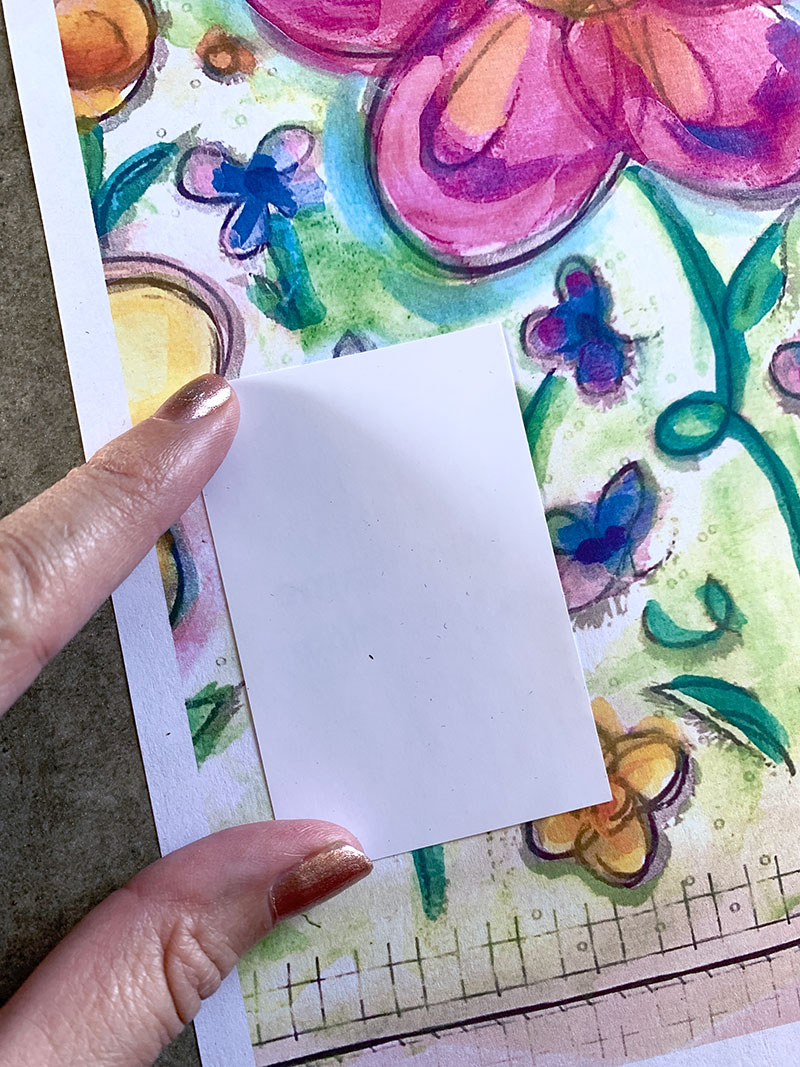 Or resize your art by taking a photo and printing the art with your printer. You can adjust the colors, resize a section of your art or even add a filter. My favorite app for this is Pic Play Post.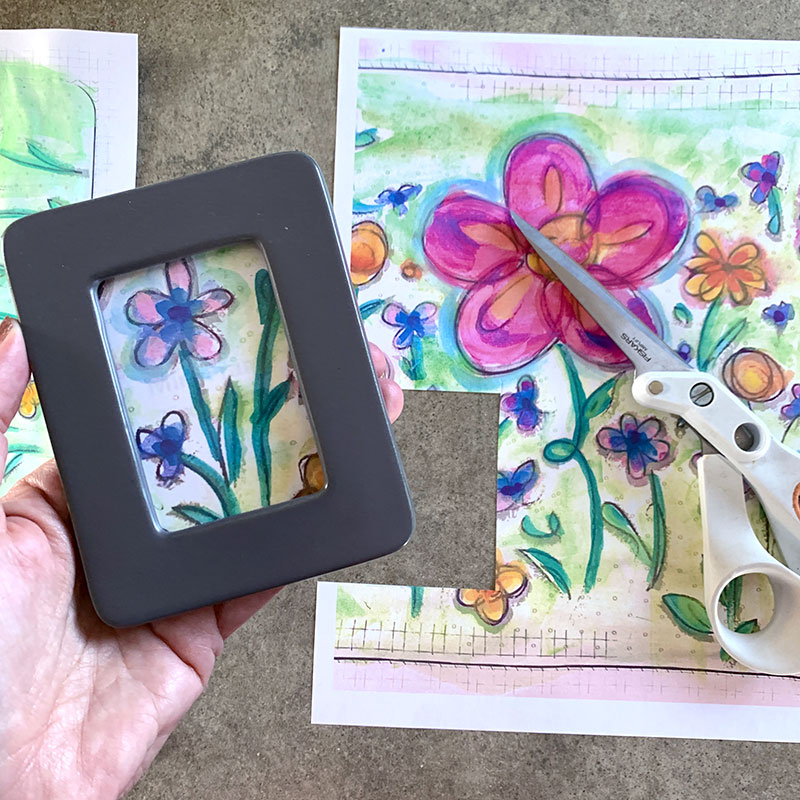 And that's it! If you don't even want to color your own art, I have a printable you can use. Just head to my blog to grab the coloring page or finished flower art printable. Happy Creating!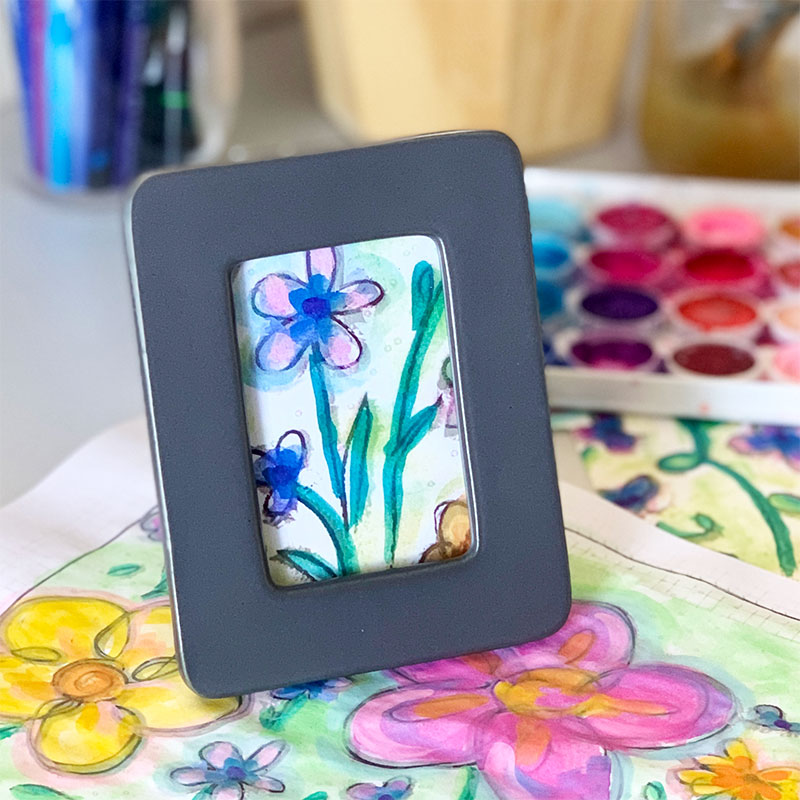 Love this idea for coloring page art? Try these ideas as well!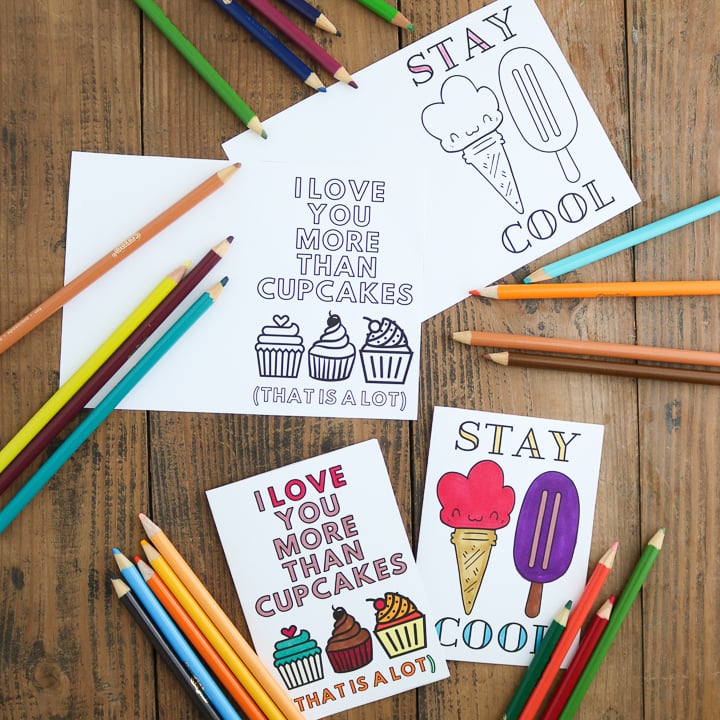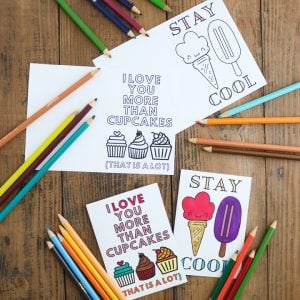 Coloring Page Greeting Cards
Make greeting cards from color pages for family and friends.
Read More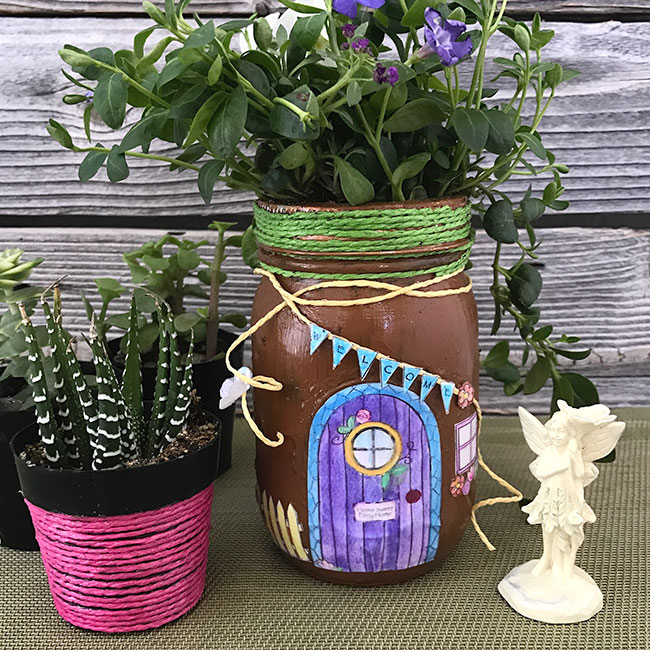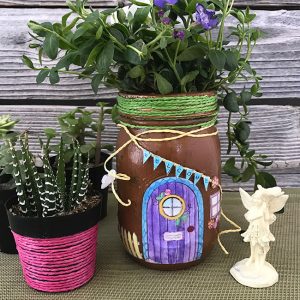 Fairy House from a Mason Jar
A fun project with a coloring page for adults and kids alike.
Read More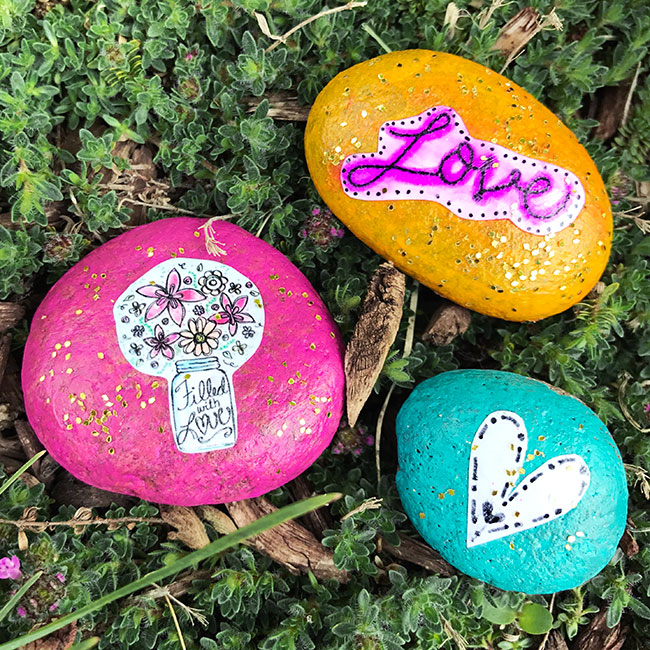 Decorative Garden Stones
Add those color pages to garden stones for your yard or to leave around for others to find.
Read More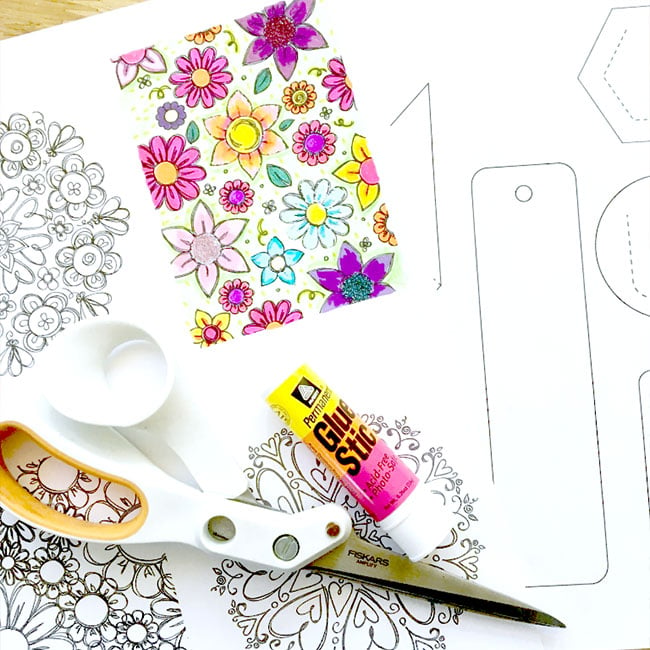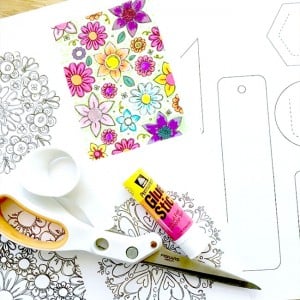 Coloring Page Bookmarks
Turn a coloring page into a bookmark for your book!
Read More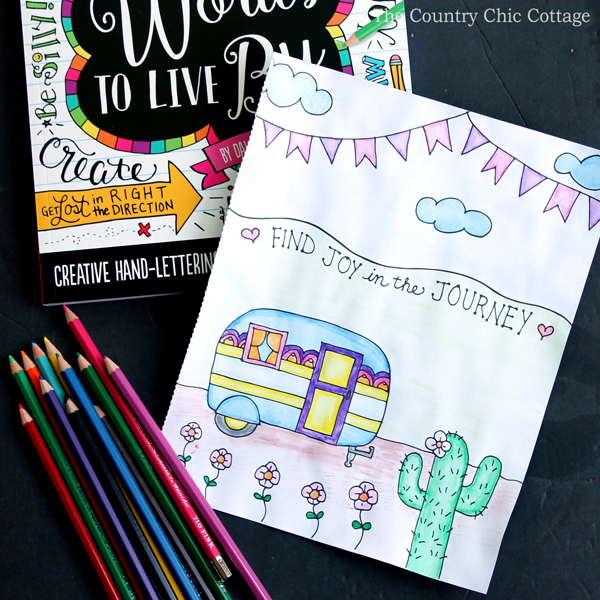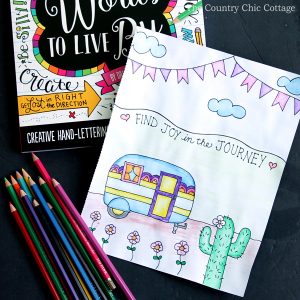 How to Use Watercolor Pencils
Use these fun pencils to color in your art!
Read More
FREE Coloring Pages!
Sign up for our email list and get a free coloring page delivered to your inbox every month for a year!