It is summer time. You know that time of the year when you hear "I'm bored". Grab a few ideas for games and crafts for kids and never have to hear that again. Last year I did a post with over 200 summer boredom busters. How could I top that this year? Pinterest of course. The ultimate place to go and look for ideas right? I found over 15 boards dedicated to finding games and crafts for your kids. There are literally hundreds of ideas to be found on these boards. Your kids will never ever say "I'm bored" again once you have these ideas in your arsenal. Click on over and start pinning from these boards now. Be sure to follow along with them as well so you don't miss any new ideas!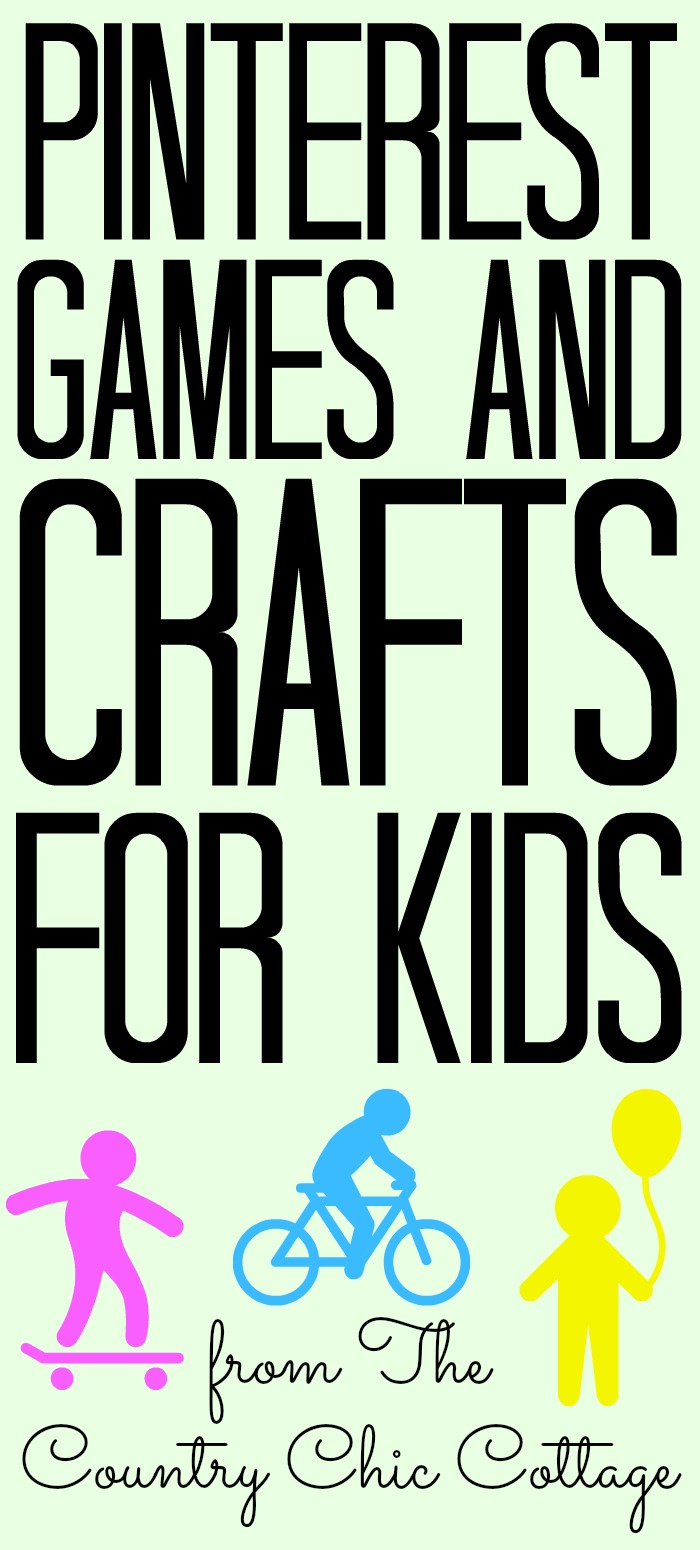 Pinterest Boards with Games and Crafts for Kids
Now you have tons of games and crafts for kids at your disposal this summer. There is nothing worse than entertaining the kids for hours on end each and every day of summer break. So, why not stockpile some of these ideas now in preparation? Be sure to follow the Pinterest boards above and even add some of the pins to your own boards. Then you will be ready when summer hits!
Love this post and want more ideas for kids? Try these other posts!