These DIY candle holders are one of my favorite decorating objects. If y'all ever want to know how to make your own versions, this is definitely the post for you. I love creating catalog look-a-like items. Plus getting the Pottery Barn look on a shoestring budget just makes me happy. Grab your supplies and make your own candles as well as candle holders today. You will be so glad that you did.
You might also like our DIY candle ideas for adding a little something different to the tops of these holders as well.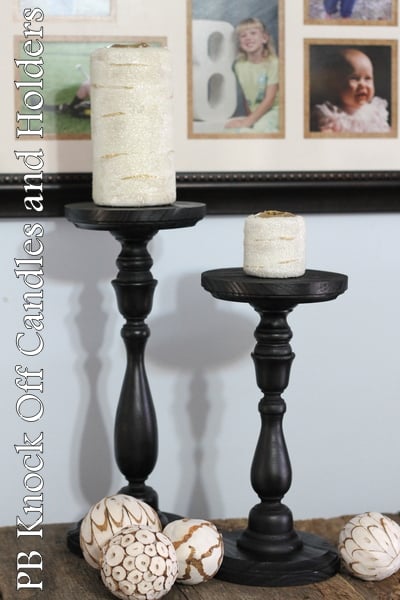 The original versions of the beaded candles are actually not available through PB anymore. So I guess if you want your own you will just have to make them.
Supplies needed to create your own Pottery Barn Knock Off Candles: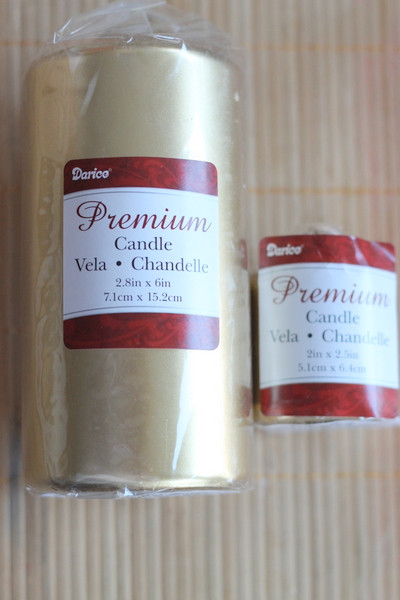 How to Make Decorative Candles:
The candles are actually a little domed at the top so I just lit them for a while to get the center to be sunk in. I then painted on two coats of white paint leaving areas unpainted as shown below. NOTE: The picture below is after only one coat of paint. This does not have to be perfect. Leave random areas unpainted. Don't fret over making it perfect.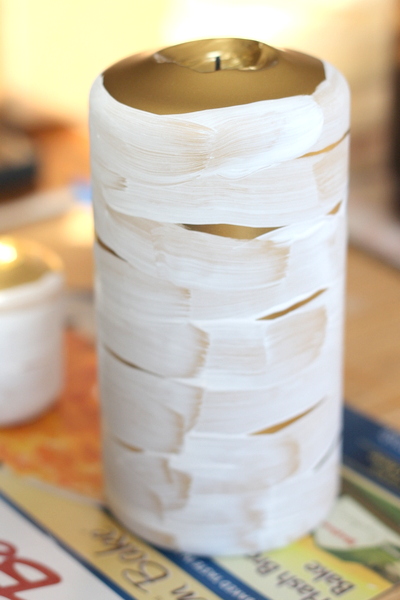 I then gathered my Mod Podge and beads. You will see two packages of beads pictured. I actually only used a tiny fraction of one package for two candles. Those packages will go a long, long way.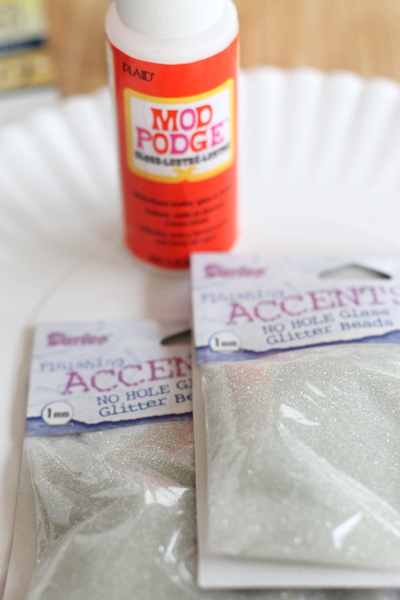 I poured the beads into a paper plate. Coated about 1/2 of my candle with Mod Podge then rolled the candle in the beads.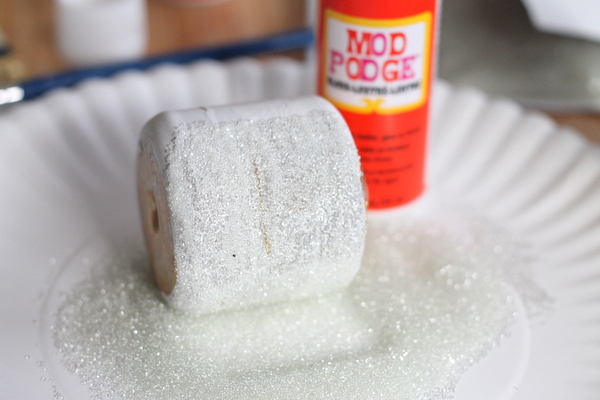 Just repeat until your candles are completely covered in beads. Set them aside to dry. I just want to show y'all the plate below. It is the remainder of one package of beads after my candles were complete. Seriously there are plenty of beads in one package to cover several candles.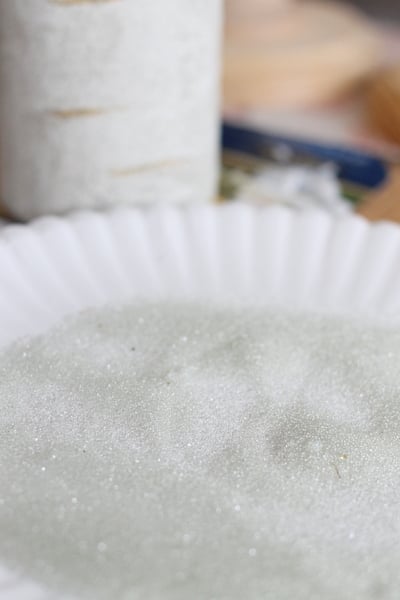 These are my candles drying. I would recommend putting them on a paper plate and touching them all over when they are dry. You will have a few stray beads fall off.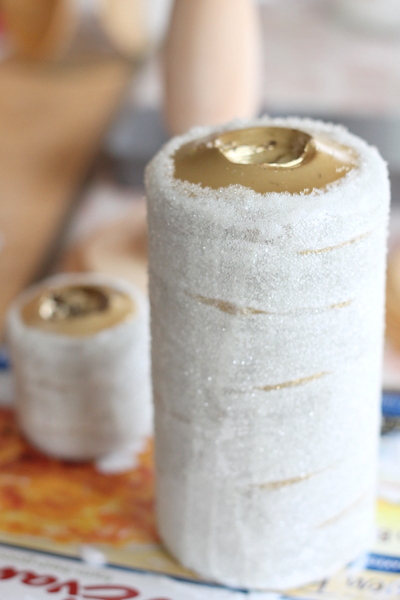 And here is my faux beaded birch bark candle all ready for display! I love the glitter of the beads on the outside of the candle. These would be perfect in any home and at any time of the year. I think these would look lovely in a fall-themed display. Want another option? Try these birch bark candles for a different look.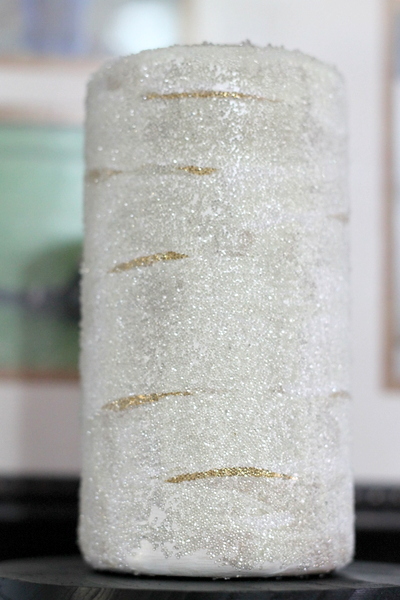 The originals for the turned pillar candles can be found on the PB website. Now it is time to make our own version.
Supplies to make DIY Candle Holders: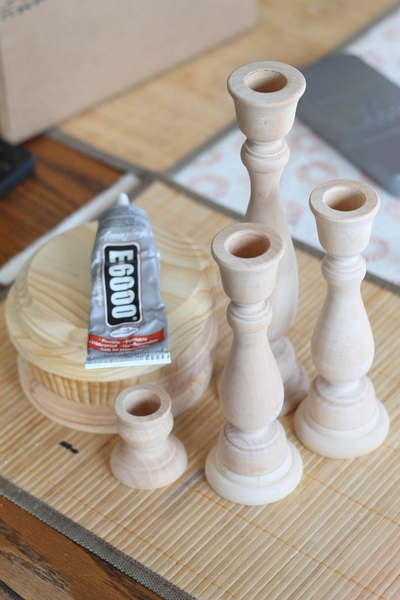 How to Make Your Own Candle Holders:
I just played with fitting the pieces together dry until I had the look I wanted. You will note that I have two 6 3/4″ candlesticks but I only used one of them. Really it is trial and error that made the final product.
I just glued the pieces together using E-6000 and allowed them to dry. I spray painted mine black using Krylon Dual in black (it is paint and primer in one). Both the E-6000 and the Krylon will go a long way and make many candle holders.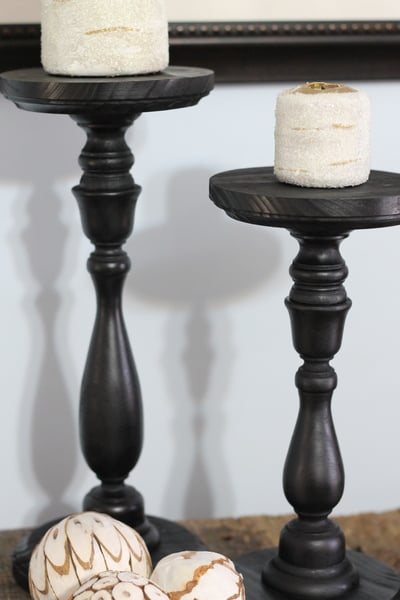 My candle holders have held up over the past year even though you see them all the time in use here around the blog. Plus my kids even knocked them over a time or two. So grab your supplies and make your own DIY candle holders and candles today.
Love these candlesticks and want more? Try the links below as well!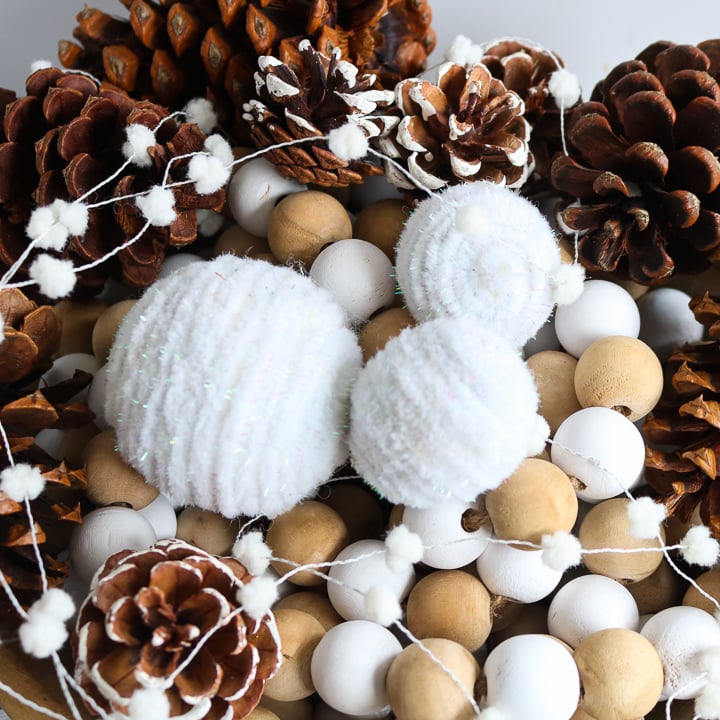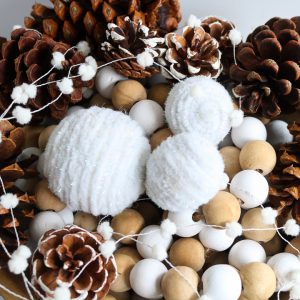 DIY Snowballs with Pipe Cleaners
Learn how to make these pipe cleaner fake snowballs to make your home's winter decor sparkle.
Read More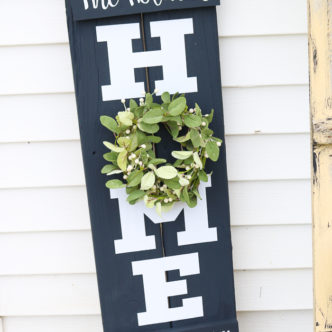 How to Make a DIY Scrap Wood Home Sign with a Wreath
This DIY scrap wood HOME sign is perfect for your front porch or backyard decor! The O is interchangeable–use seasonal wreaths or other creative decorations to customize your family home sign!
Read More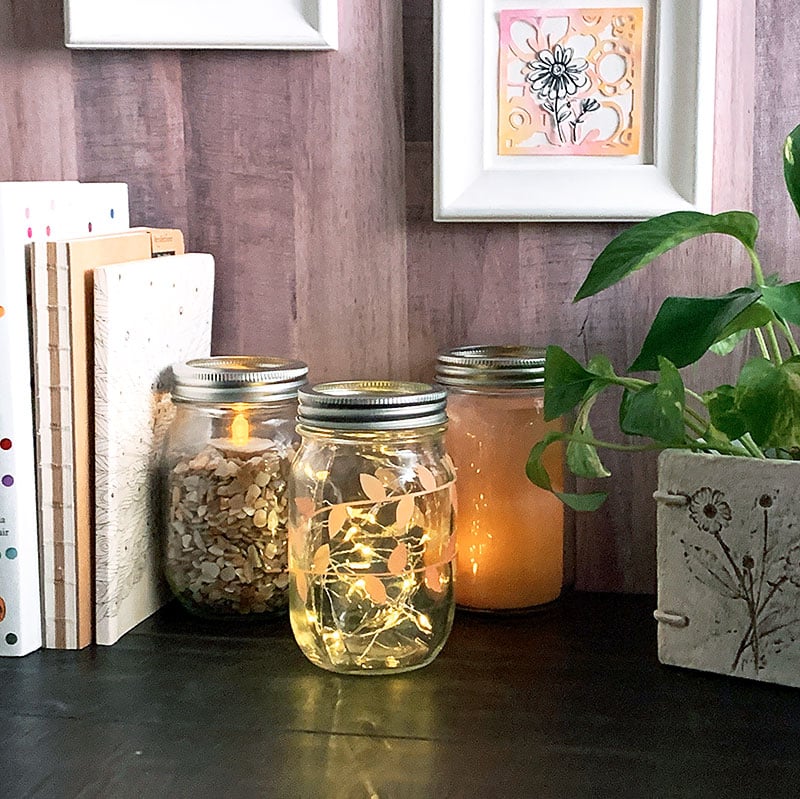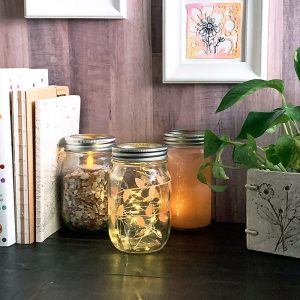 Fall Fairy Light Luminary
This quick and easy fall fairy light luminary is the perfect accent for your autumn home decor.
Read More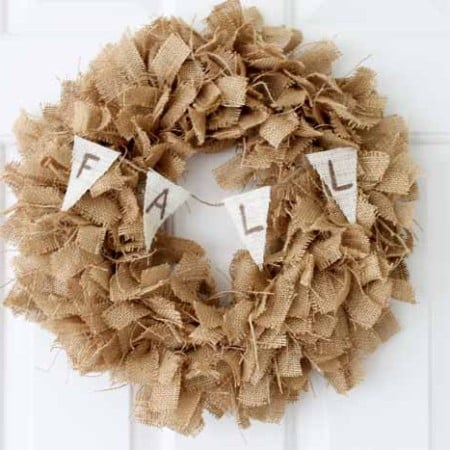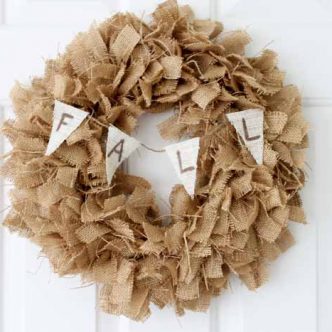 How to Make a Fall Burlap Wreath
This simple DIY burlap wreath is the perfect way to add a touch of rustic decor to your home! Use this simple technique to create this burlap wreath in just a few minutes.
Read More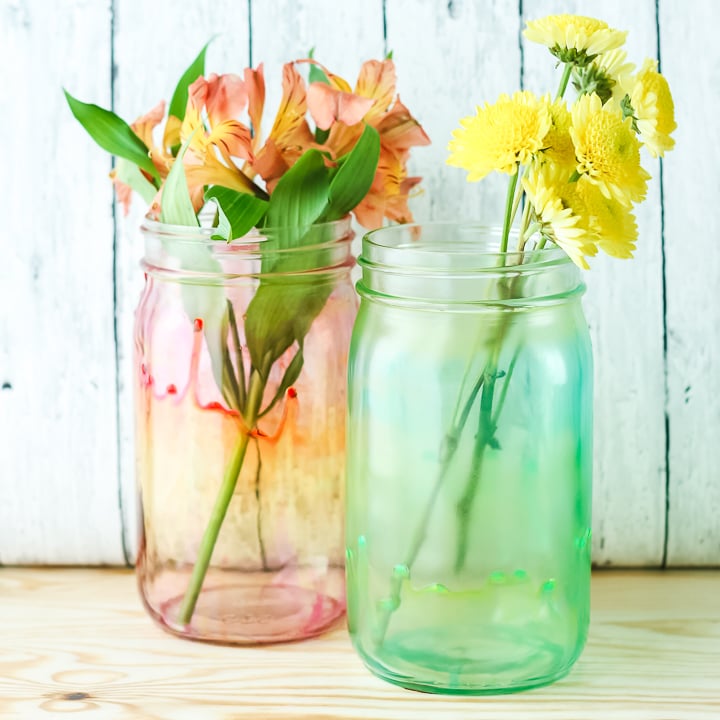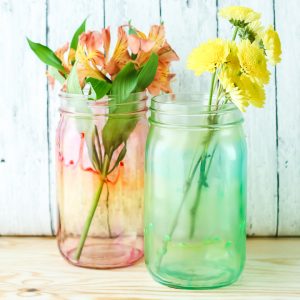 Making Easy Watercolor Mason Jar Vase
Giving mason jars a watercolor effect is actually super simple to do and these will make a big impact in your home.
Read More