Craft apron patterns allow you to get both pretty and functional. I have wanted an apron for some time. Not just a 50's mom in the kitchen apron but an apron I could USE in my craftroom. I whipped up the apron shown with a side with just pockets as well as a craft side with loops and more. I thought since I was inspired to make an apron that you may be as well. You can use the patterns for craft aprons below to create something similar!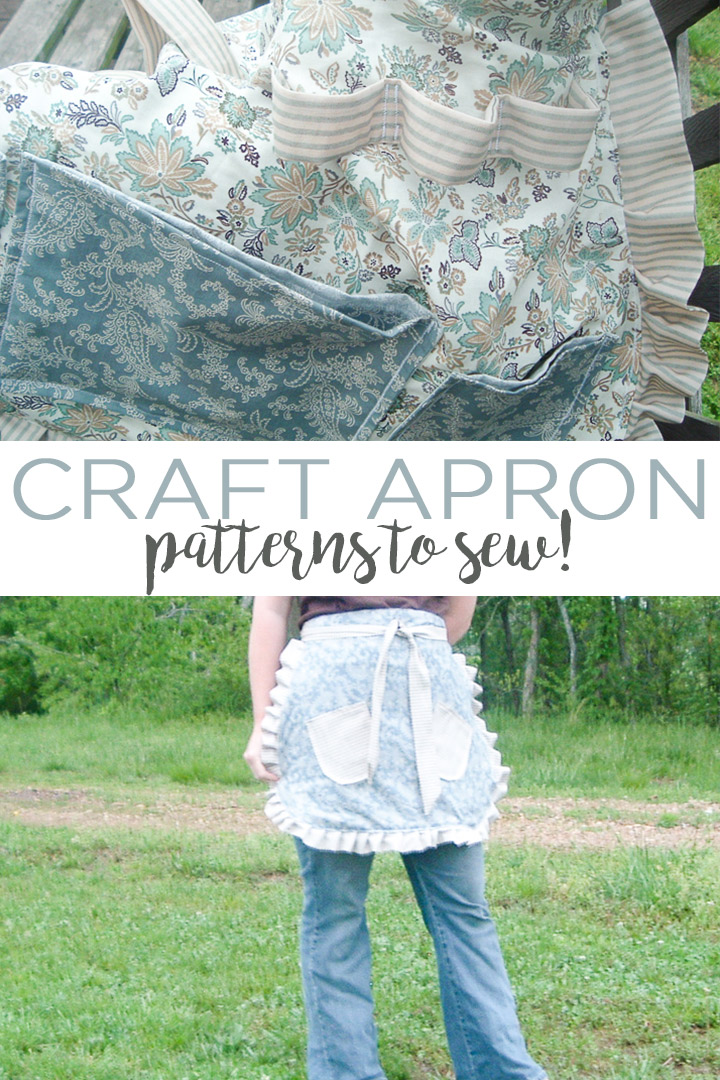 Isn't it too cute?? Love the ruffle trim!! I choose a blue paisley fabric with a blue and cream striped accent.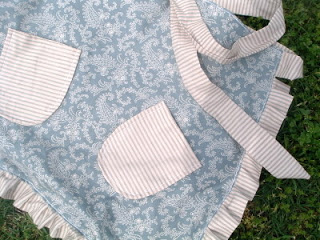 I heart how they contrast yet work together…again loving the ruffle trim!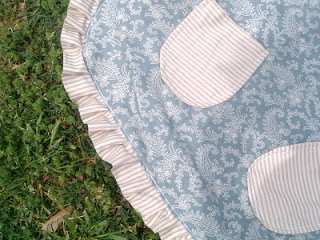 The pattern I used allowed me to make a two-sided apron.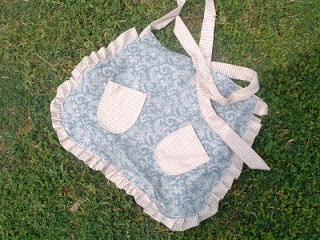 So I made my pretty side, then I made a workhorse side. This side has tons of pockets, loops, everything a girls needs to get the job done!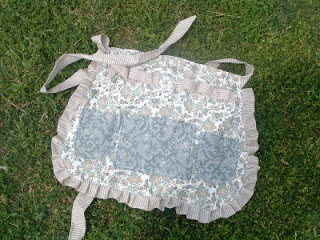 Get the job done and look good doing it! I used three fabrics on this side but they all worked together so nicely!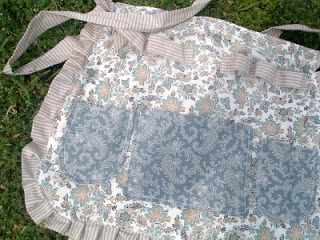 So how many of you said…don't loops belong on carpenter pants?? Yes, loops can be used to hang your hammer.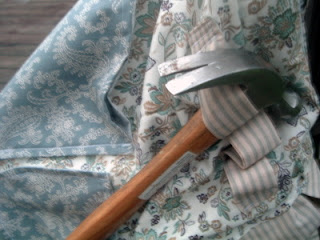 But you can also hang your glue gun when you are crafting. Or your bottle of cleaner when you are cleaning. Yes, loops are where it is at!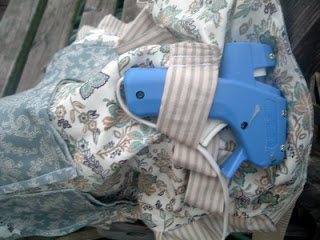 So how many of you want an apron now? Apron wearers unite!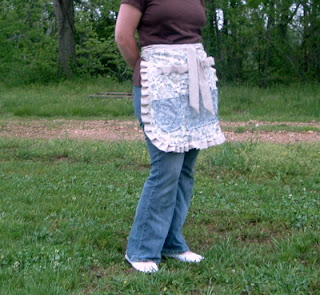 Craft Apron Patterns
The pattern for the specific apron I made is not available any longer but I do have some cute craft aprons below that might fit the bill! Remember that links below are affiliate links which means that you do not pay anymore, however, a small commission will go to support this site.
So, will you use any of these craft apron patterns to make an apron of your very own? Be sure to make it where it is pretty as well as functional!
Love these patterns for craft aprons? Then you might also enjoy these posts!