Print greeting cards at home then have your kids add their personal touch. These are perfect for sending to friends and family that may need a pick me up during this time. Sending snail mail is a great way to show others that you are thinking about them and that you care. Plus, who doesn't love to color? You can also print our free spring coloring pages if you love to color.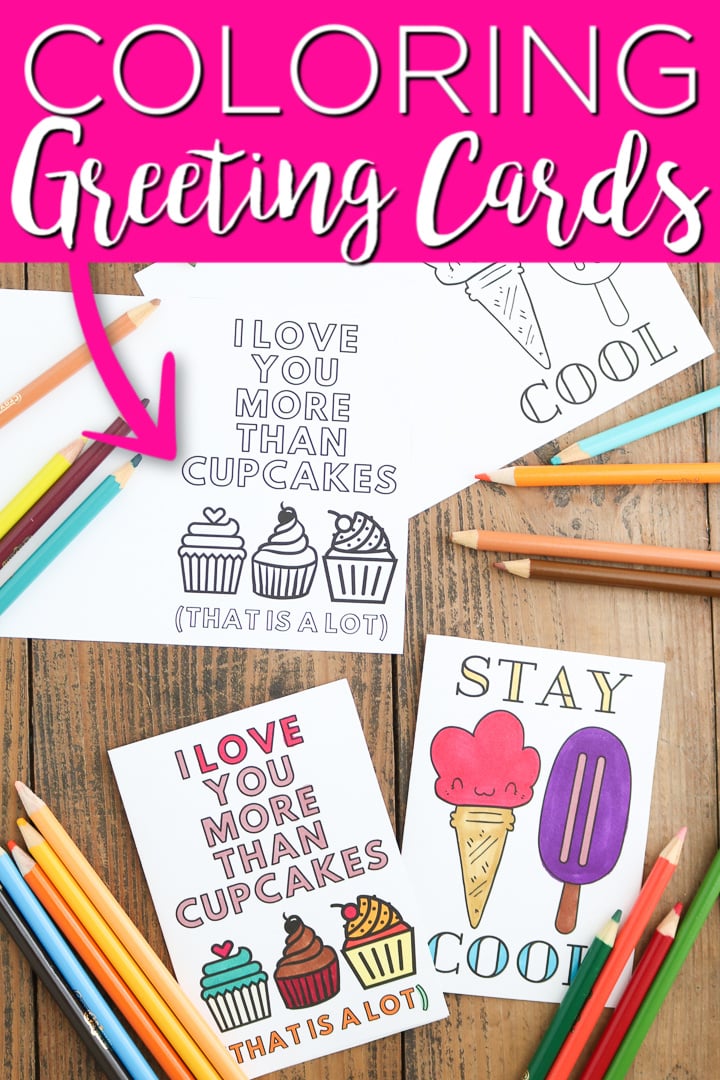 Print Greeting Cards at Home
First, you will need to download the greeting cards in order to print them on your home printer. You can do that by subscribing to our newsletter below. Just put in your information and the file will be sent right to your email. Download, print, and then follow the directions below to complete your greeting cards.
Please note that these are for personal use only. You can also email me if you have any issues with your download. You will also want to scroll down as I have linked to even more card designs below that you don't want to miss.
Color and Mail Your Printable Greeting Cards
Now that you have your free download, you can see how to put these cards together in the short video below.
Can't watch the video or missed some of the steps? You can also follow along with our instructions below.
Once you print your cards, you will want to cut them apart with scissors or a paper cutter on the cut lines. Then either let the kids loose to color them or color yourself. You can use markers, colored pencils, crayons, and more. Fold the card once done and add a thoughtful message to the inside. Then drop your cards in an envelope to mail.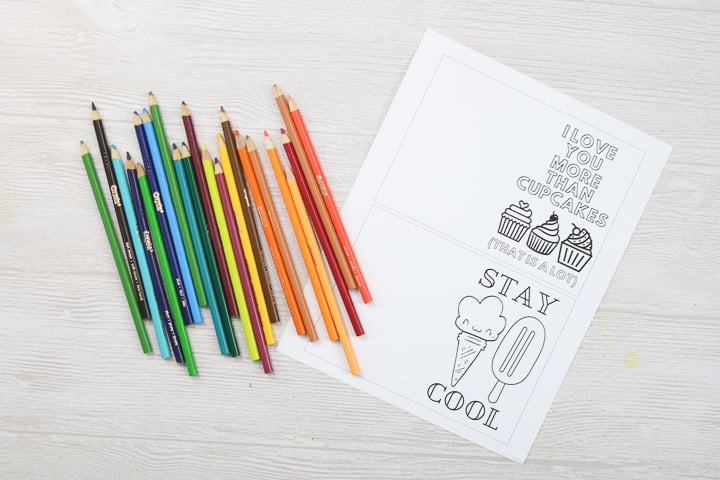 Importantly, the CDC, the World Health Organization, as well as the Surgeon General have indicated that there is currently no evidence that COVID-19 is being spread through the mail. You can see more on the USPS website about safety procedures here.
Where to Send Your Free Printable Cards
You can, of course, print greeting cards at home for family and friends. But, if you want to make even more cards, I have a great charity that would love to have them! If you will remember, I made backpacks for kids in foster care a few weeks ago. Well, I have a charity that gives cards to foster children as well! You can see more information about #CardsforCubs here and mail some of your cards to really make a difference in a child's life.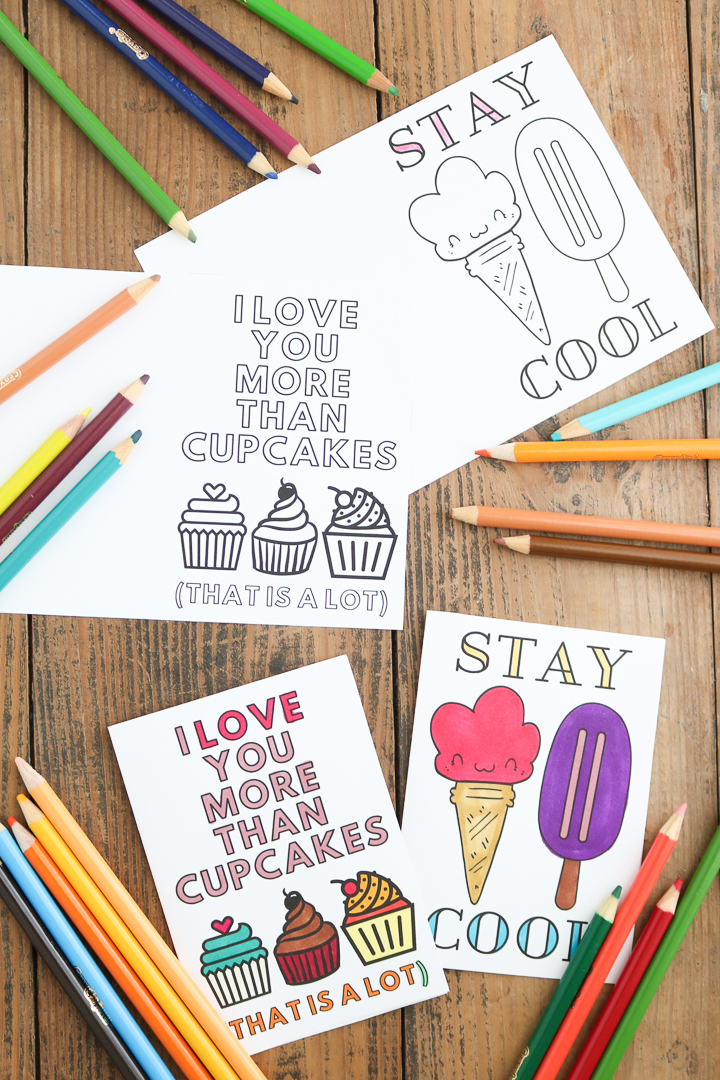 So, now that you have some cards to print and color, what are you waiting for? Get busy making some cards by yourself or with your kids today! You are going to love how they turn out.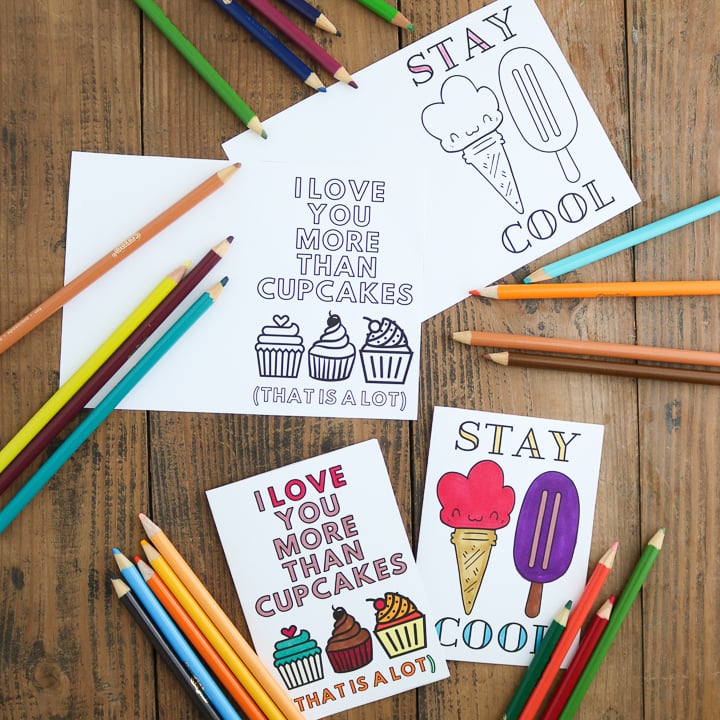 More Free Cards to Print at Home
You may want even more cards to print and send to your family and friends. I have some more options from some of my friends that you are going to love!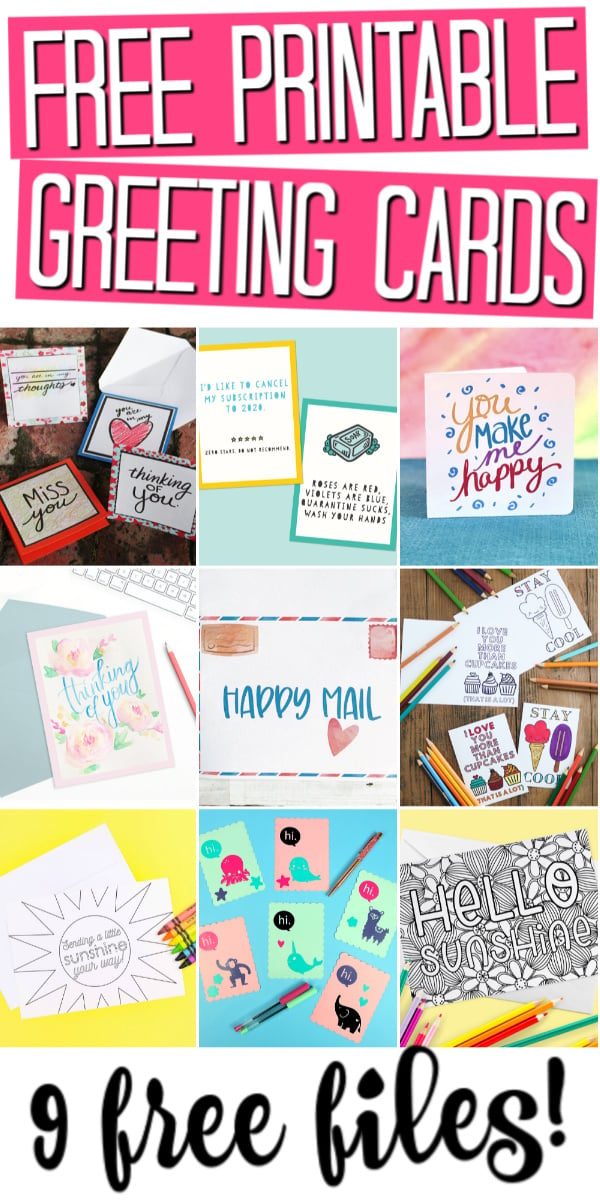 Just click on each of the links below to be taken to the blog post. From there, follow the directions to download each of these card designs. Enjoy!
Now you have several designs and can print greeting cards at home for all of your family and friends. You will love making these cards and they will love getting a little happiness right in their mailbox.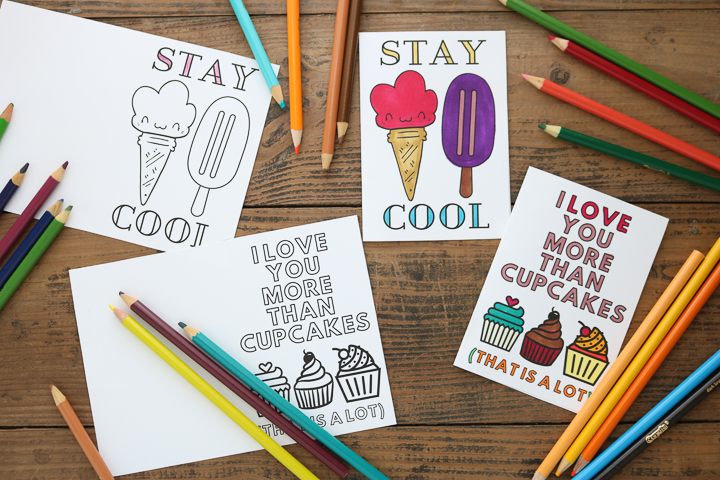 Love these cards to print at home and want more ideas? Try the links below as well!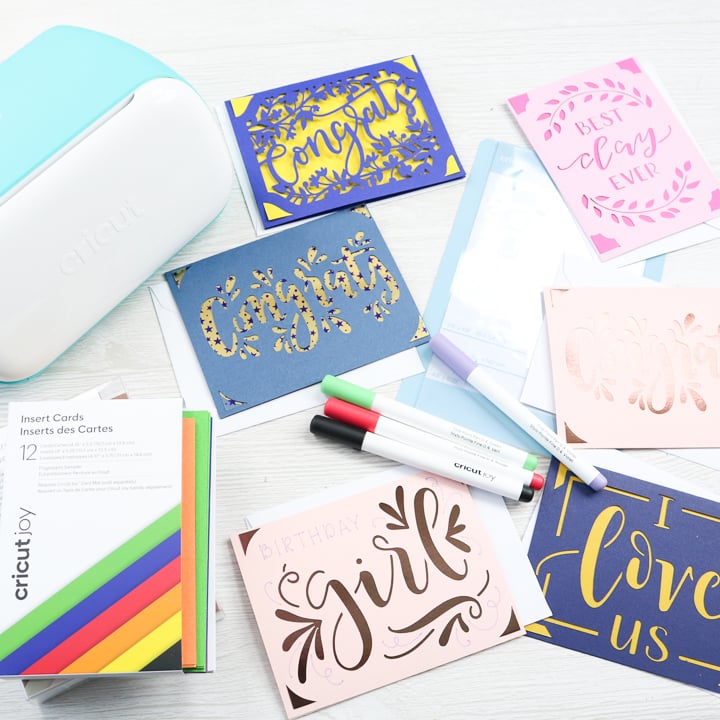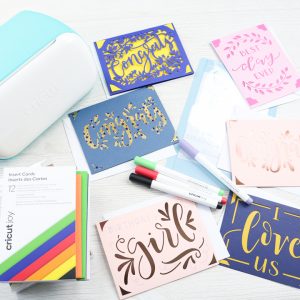 Using the Cricut Joy Card Mat
Have the Cricut Joy? Here is another way to make cards for those that you love.
Read More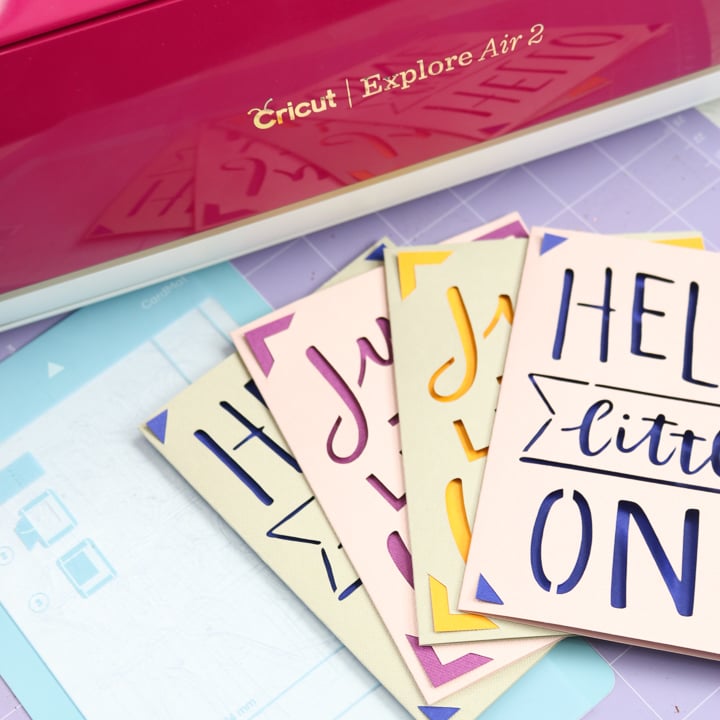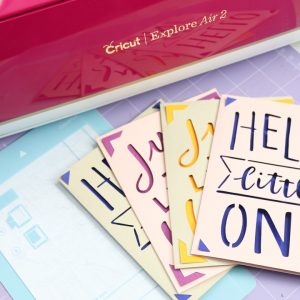 Card Mat on the Explore and Maker
You can also use the card mat on your other Cricut machines with this hack!
Read More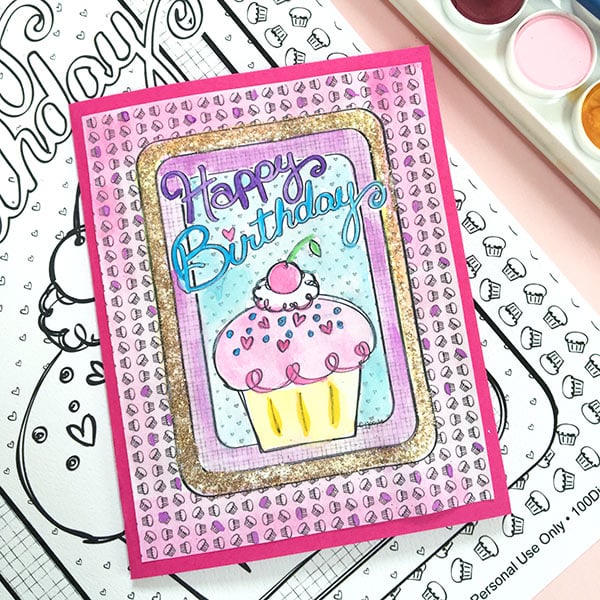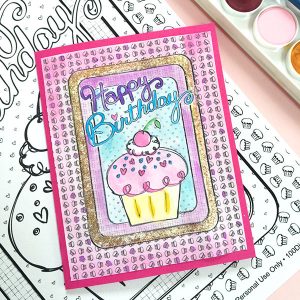 Birthday Card from a Coloring Page
Know someone that is celebrating a birthday? Try this card idea!
Read More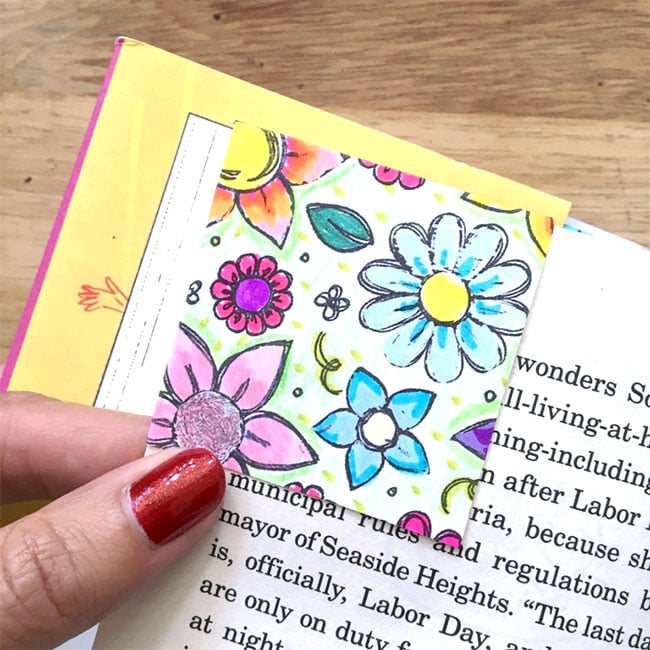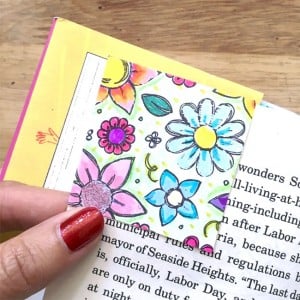 Coloring Page Bookmarks
Turn any coloring page into a bookmark with these easy to follow instructions.
Read More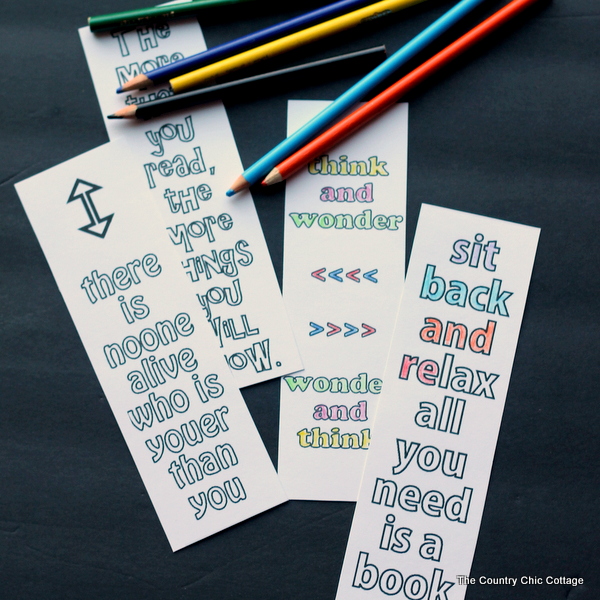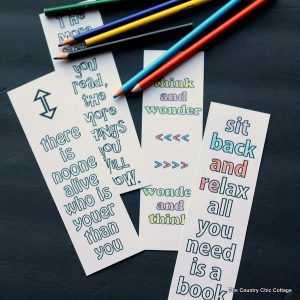 Seuss Quote Bookmarks
Color some bookmarks then use them to encourage the kids to read.
Read More