Jen Goode is here with a tutorial on how to make a corner bookmark! See how to take any coloring pages you might have around your home and use them with this free corner bookmark template to make a unique DIY corner bookmark.
I've always been a reader. I love getting lost in a great story! And I've worked to turn my kids into readers too because reading requires very few supplies to produce hours of enjoyment.
When they were really little, I started fostering a love of reading by making them busy books that they could play with and explore on their own terms.
Then, as they began reading, I started making them fun bookmarks to encourage them to continue reading.
Well, now summer is here and we're doing a ton of reading in our house. I thought it would be fun to use up some of those coloring pages we've collected over the years to make bookmarks.
Today, I have an easy-to-make DIY corner bookmark to share with you along with a free corner bookmark template (with different designs).
Note: If you love to promote reading and other creative activities for kids, check out our Games and Crafts for Kids, DIY String Art Kids Craft Idea, and Wild West Puppet Theater ideas!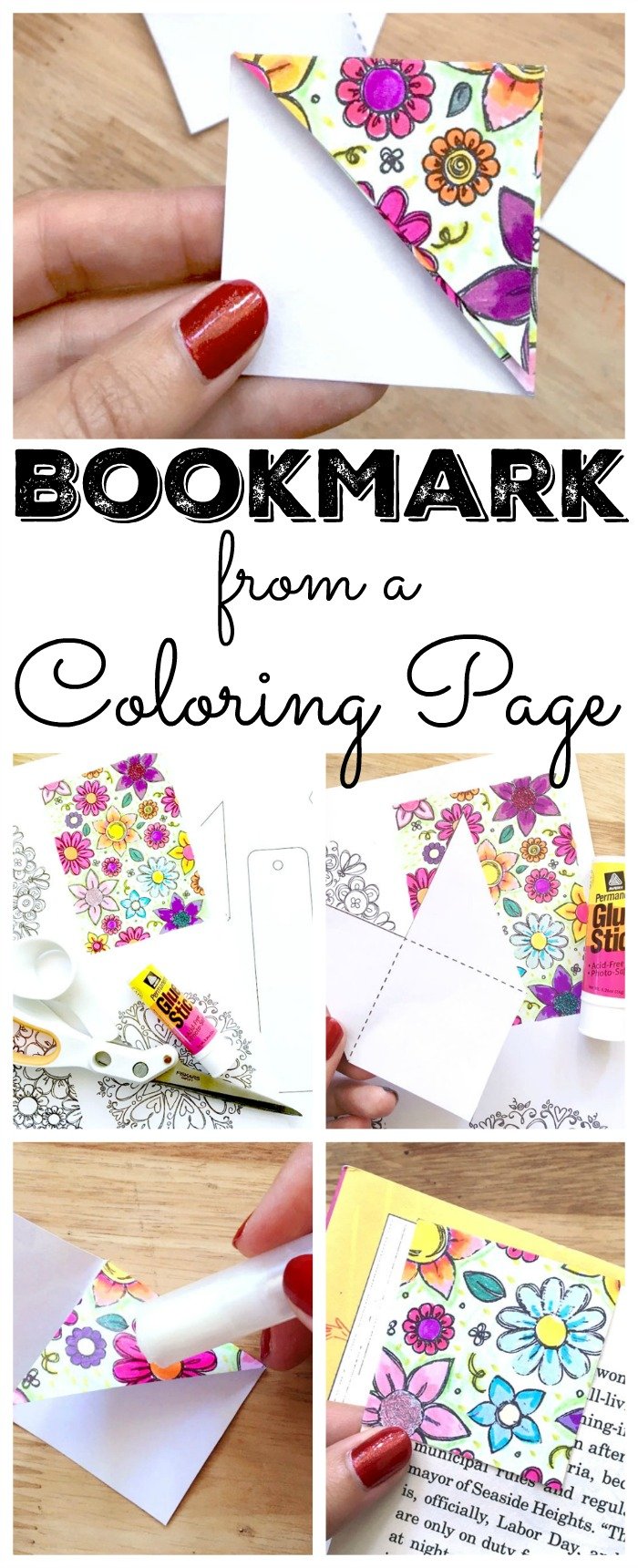 How To Make A Corner Bookmark
This cute bookmark is a flower coloring page we shrunk down to 25% of its original size. Then, I used a simple bookmark template you can use too.
My youngest has been reading like crazy these days, so we need an endless supply of bookmarks. I'm pretty sure she has at least 5 different books she's reading right now! 😂
Here are the supplies you'll need and the steps you'll need to follow in order to make your own DIY corner bookmark.
Supplies Needed
Gather up these things to start making your corner bookmarks. I've included some handy links to help you find some items faster and easier.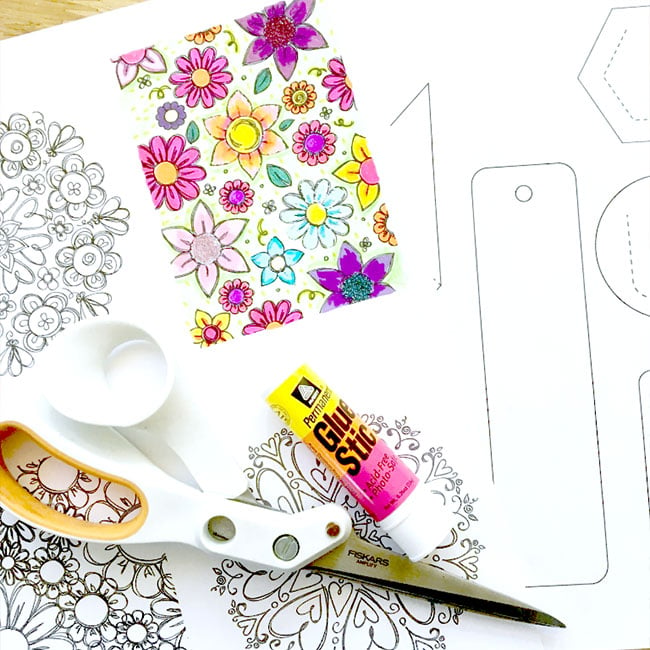 Instructions
Just follow these steps and in a few minutes, you'll have beautiful and unique corner bookmarks to adorn your books!
Step 1
Cut out the template as shown below.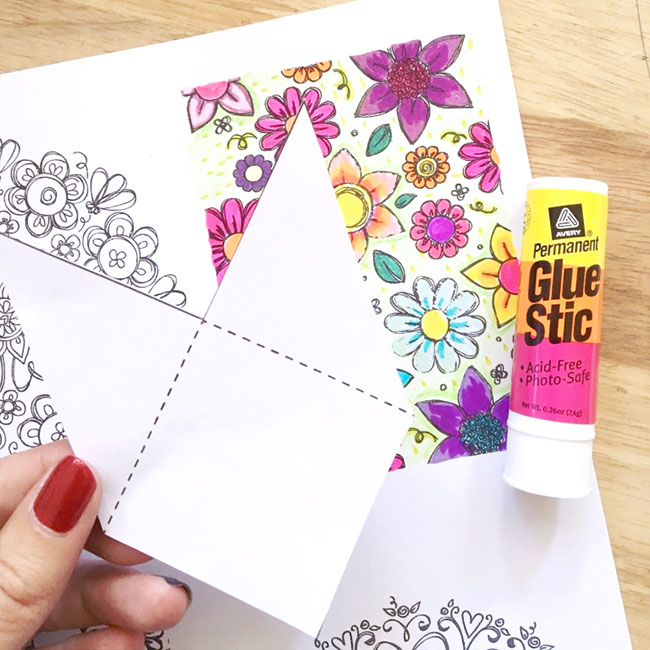 Step 2
Trace the template design onto the coloring page and cut out the bookmark shape.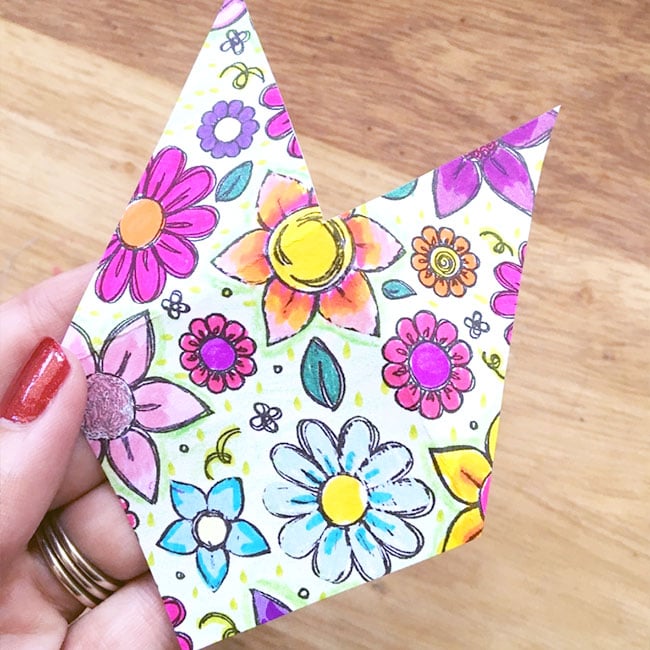 Step 3
Fold where appropriate and glue the two flaps to each other leaving a pocket for your book page.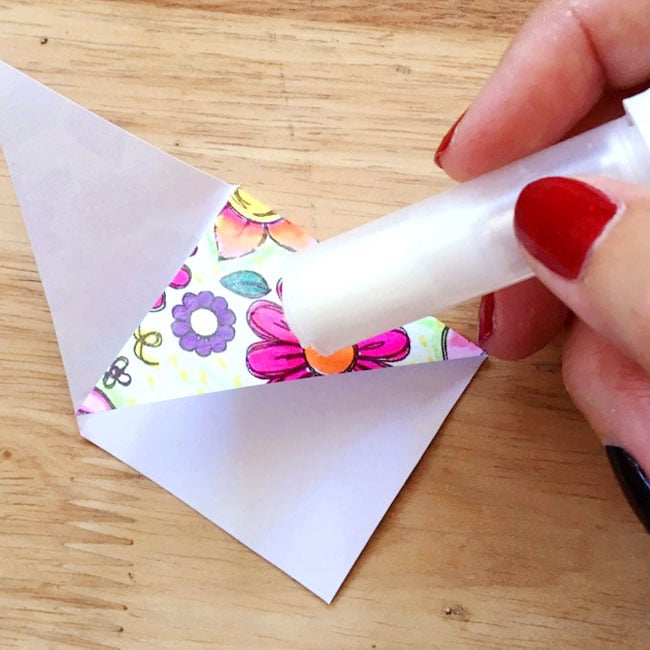 That's it!
Now that you know how to make a corner bookmark, you can make your own bookmarks with all of your coloring pages!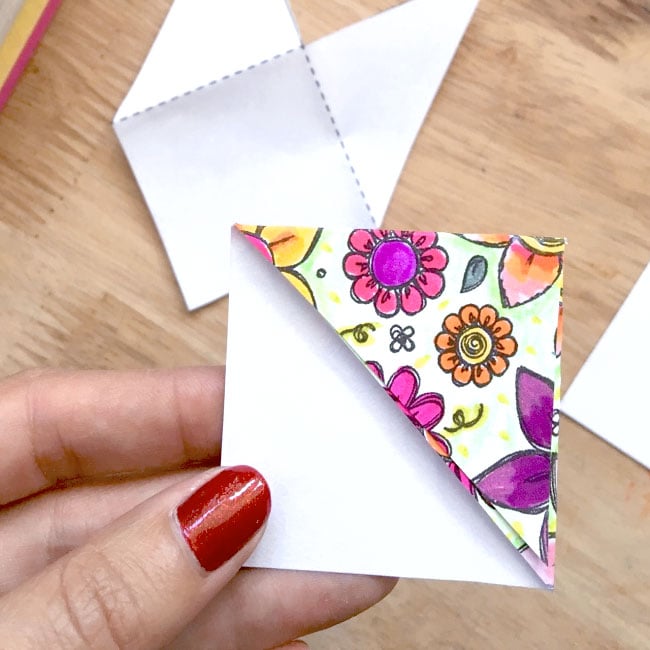 Project Notes
The bookmark template I created is an SVG file so you can print it and cut it out with scissors. Or, alternatively, you can use it with your electronic cutting machine.
You can make bookmarks with all kinds of pretty papers, your favorite coloring pages or patterns, newspaper pages, or whatever paper art you'd like.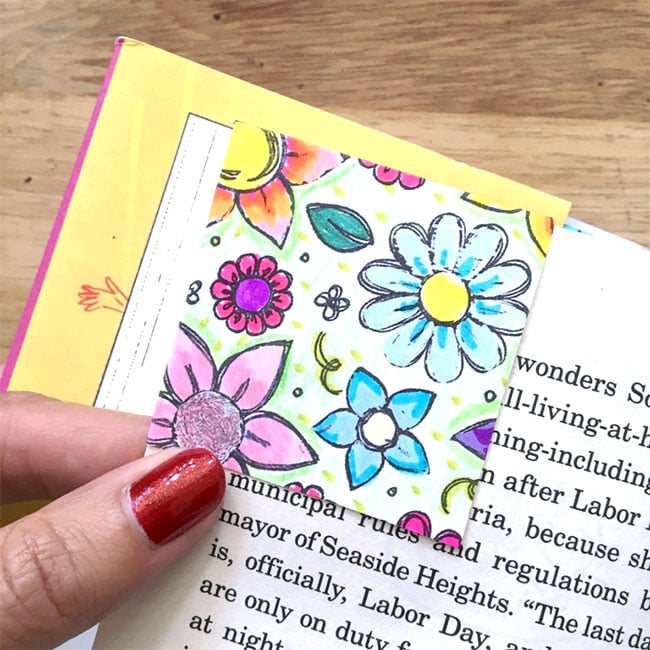 FAQs
Here are a couple of questions that I see readers ask regarding how to make a corner bookmark. If you have a question, please check to see if it's already answered below. Don't see it down below? Leave it for me in the comments!
How do I create a unique bookmark design?
With this template, that's the easy part! You can use whatever paper you want to make your corner bookmark and it will be completely unique.
Use pre-colored pages or coloring sheets that you (or your kids!) color. This project is easy peasy, high-reward, and the kids will be delighted to have their very own bookmark.
Can I use hot glue to glue the corners together?
Technically yes, but it's not the best choice for this project. If you aren't careful, hot glue can cause lumps in your bookmark that will make it less than ideal.
I recommend sticking with glue sticks or small dabs of Elmer's or craft glue when you want to make a corner bookmark.
More Crafting Inspiration
I hope you love this easy craft project idea! It's a quick one, so you can have a corner bookmark finish in just minutes. Try making some for friends, or to sell at the school craft fair!
Do you need coloring pages to use for this project? Click here for 25 free coloring pages that can be used to make your own bookmarks. Or use any coloring pages you already have at home.
If you're looking for more fun activities to keep the kids busy and explore their creativity, check out these links.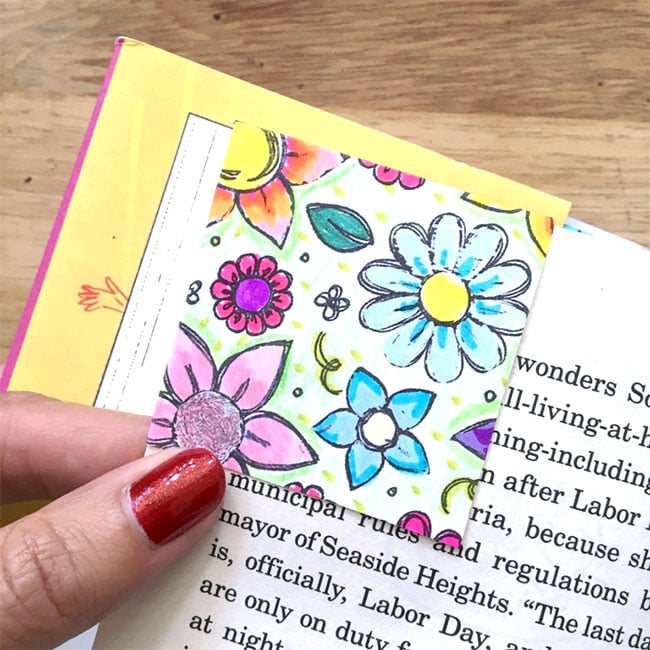 How To Make A Corner Bookmark
Use this tutorial and bookmark template to make your own corner bookmark with just a coloring page!
Instructions
Grab the corner bookmark template and cut it out.

Trace the template outline on your chosen coloring page. Cut out the template shape.

Fold the corners of the cut-out along where the dotted lines are on the template. Glue the top flap to the bottom flap to create the pocket.
Tried this project?
tag us to show off your work!