This is one project y'all are going to love. Did you know that you can paint your own rusty sign from items you have in your spice cabinet? It is such an easy technique and one that anyone can master. So decide what vintage looking sign that you want and grab your supplies today!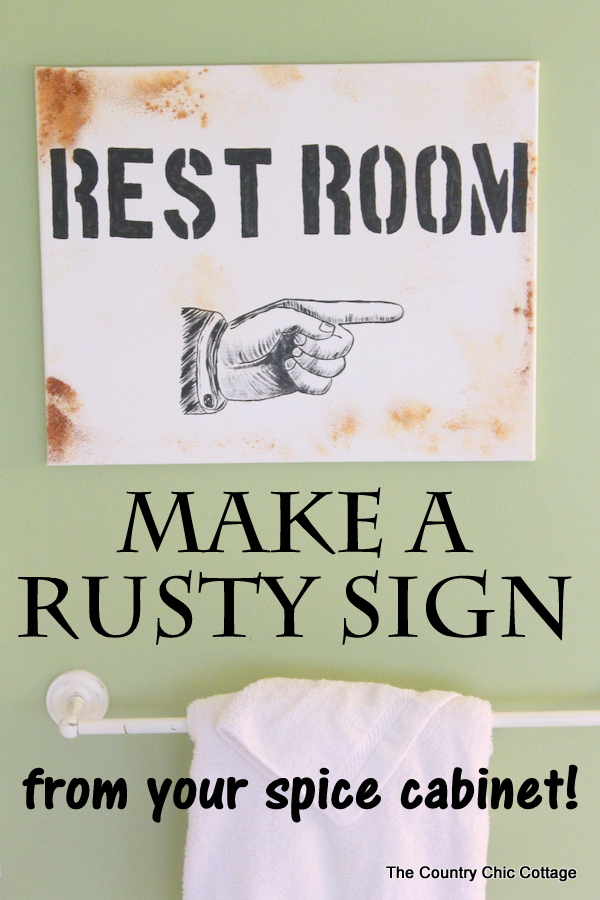 To make your own rusty sign you will need:
Black craft paint
Canvas
Cinnamon (the secret ingredient!!)
Graphic of your choice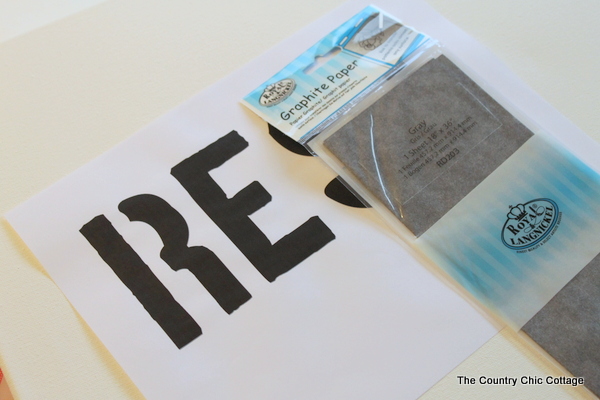 You can put whatever you would like onto your rusty sign. I choose the words "REST ROOM" and a pointing hand from The Graphics Fairy. Print your words and graphics onto copy paper.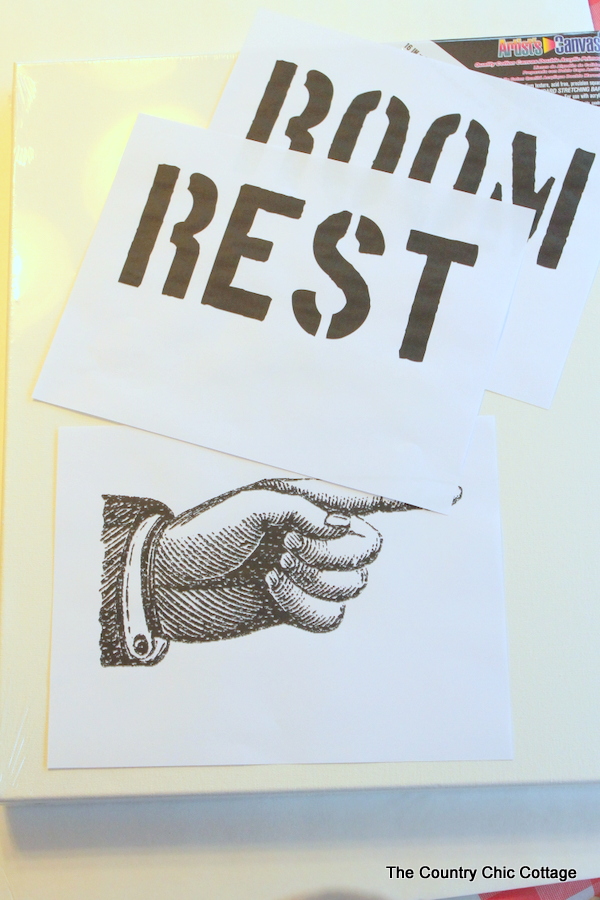 We are going to be painting this rusty metal sign onto canvas. Yep that finished sign you see is actually painted onto a canvas. Just lay out your sheets of paper onto the canvas until you are happy with the placement.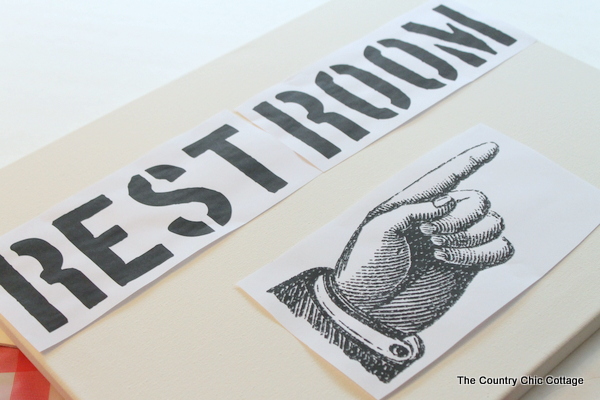 Put the graphite transfer paper under your images and use a pencil to trace the lines. Now you are ready to paint!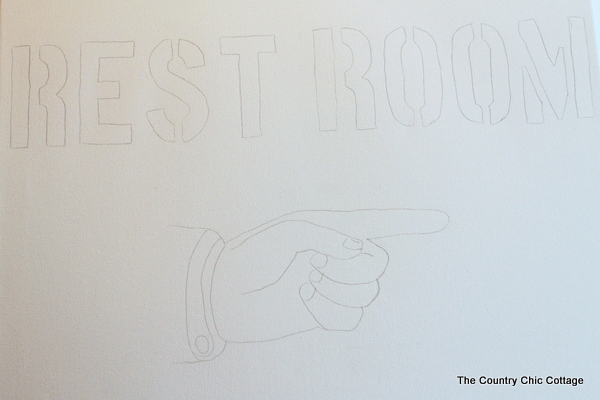 Use some black craft paint to paint inside the lines.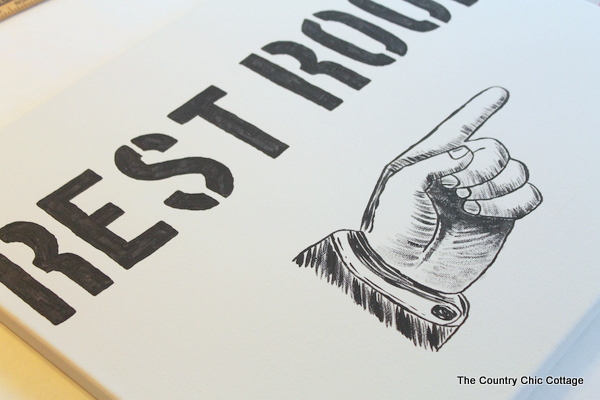 For the hand, I used my original image as a guide and tried to mimic in my the painting.
Allow the black paint to dry completely before continuing. Now that the painting part is done, it is time for that secret weapon….cinnamon! You will also need the matte spray sealer for this step.
I completed my "rusting" steps outside. You may make a mess if you do this inside. Spray sections of your project with the sealer then immediately (while it is still wet) put cinnamon on your project. Wait a few seconds (or more) and remove the excess. You can play around with how long you leave the cinnamon on the project, etc for different effects.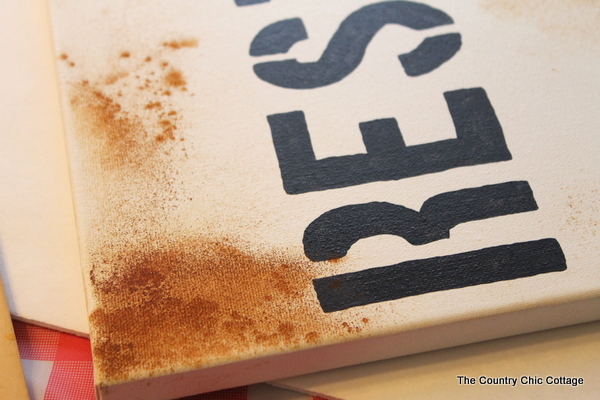 I layered on the sealer and cinnamon in different areas of my project.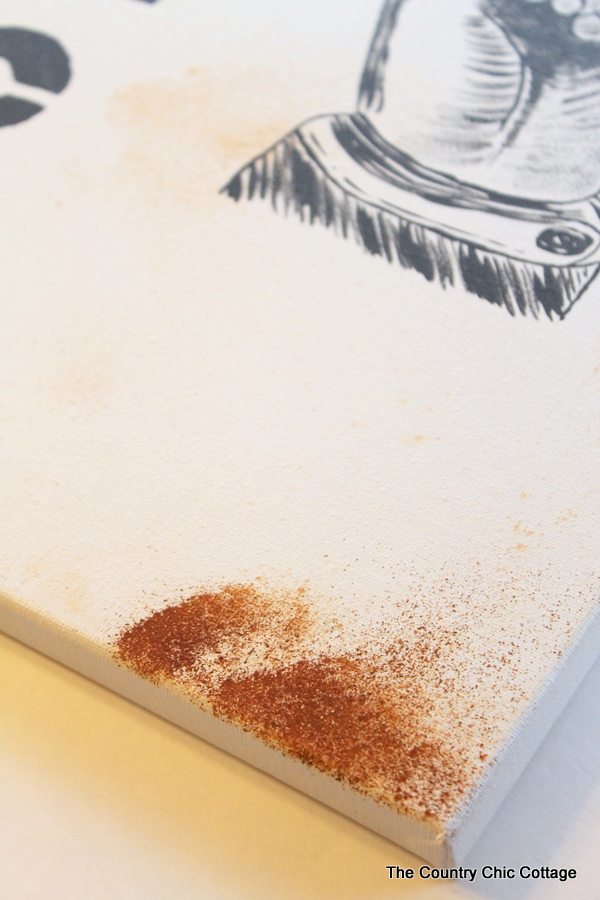 Don't forget the middle as well as those edges! Just keep adding until you love your new rusty sign.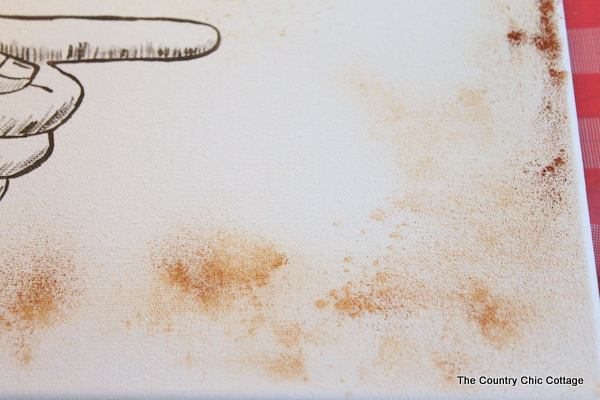 Allow the entire thing to dry and hang in any room of your home. Your rusty sign will amaze any visitors! Don't worry…your secret is safe with me!