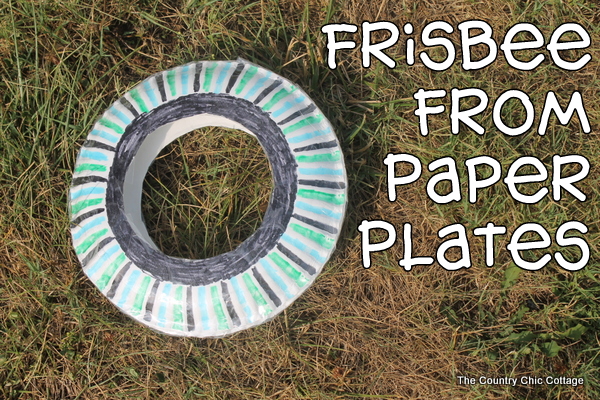 The first step is to head over to
Crafts by Amanda
and follow her instructions on making your frisbee. Seriously she does a great job and I am not going to recreate her instructions. You need paper plates (the cheap kind), packaging tape, and decorations.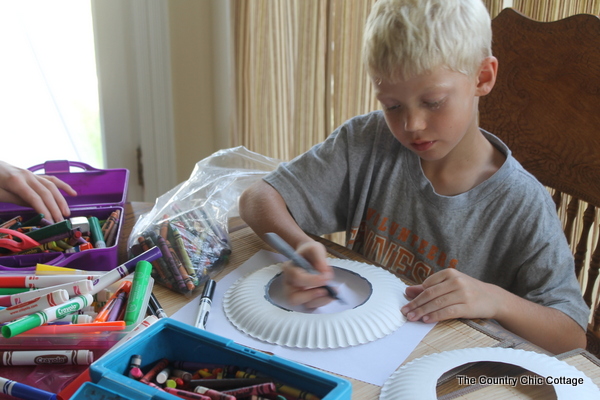 The decorating part is the most fun and will keep the kiddos entertained for a while. We broke out all the art supplies and spent a while being creative.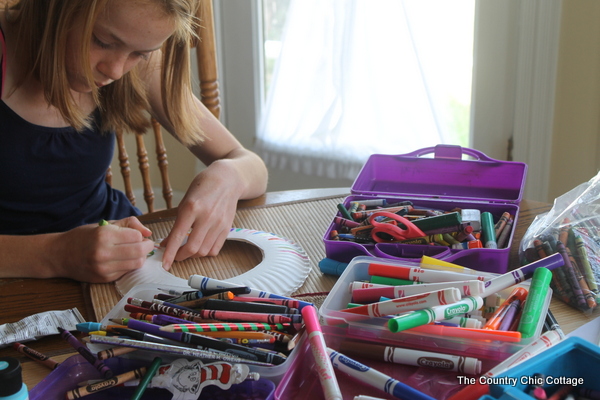 Once both halves were done, all that was left was for mom to follow the instructions and make the frisbees.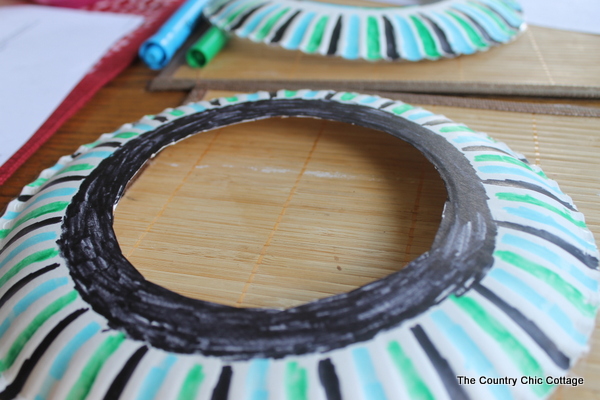 Then it was time to try them out! And THEY WORKED!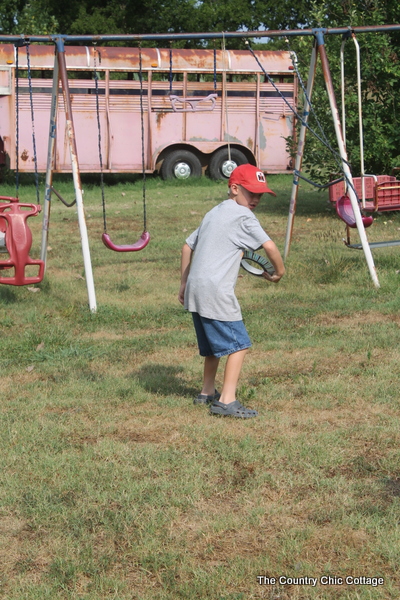 Don't you love it when a tutorial works as promised? The kids will love it too. Plus this one gets them outside. So head on over to Crafts by Amanda and make your own paper plate frisbees today!