Does your home need Santa's key? Magically this key will open the door to your home on Christmas Eve letting the big guy in no matter if you have a chimney or not. You can actually craft your own magic Santa's key and give it to your kids this year. Just follow along below to see how and surprise your kids with this fun key this year!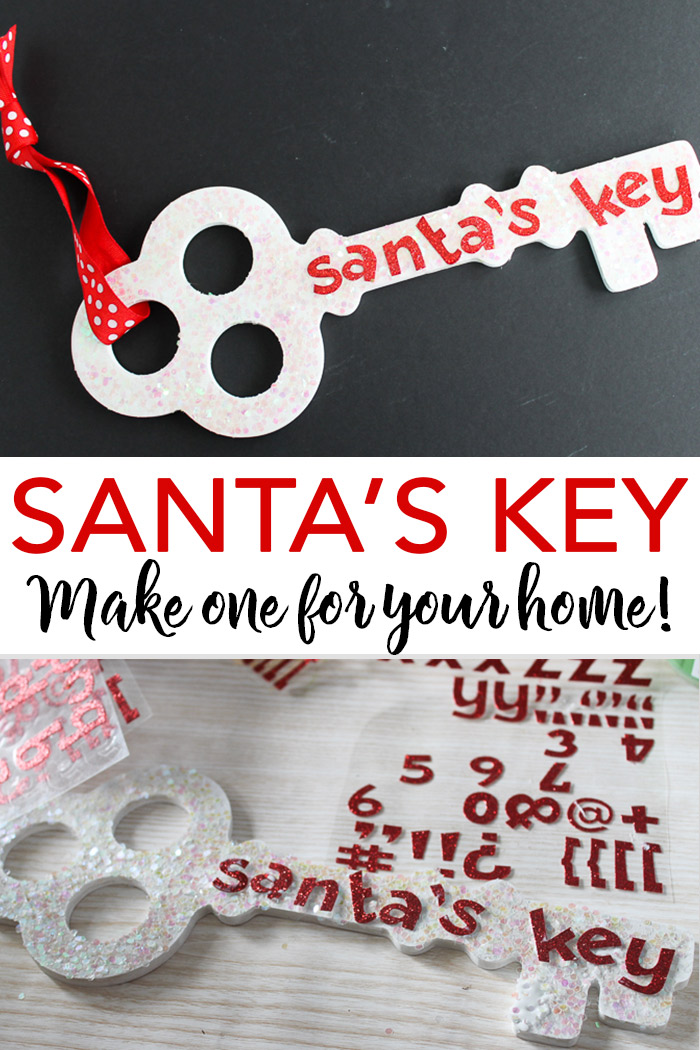 Supplies needed to make Santa's key:
Some links below may be affiliate links which means that you do not pay anymore, however, a portion of your purchase will go to this site.
Instructions:
Start by painting the key white. You will want to paint all surfaces. Paint one side, allow to dry, then flip and paint the other side. Allow the entire key to dry completely before continuing.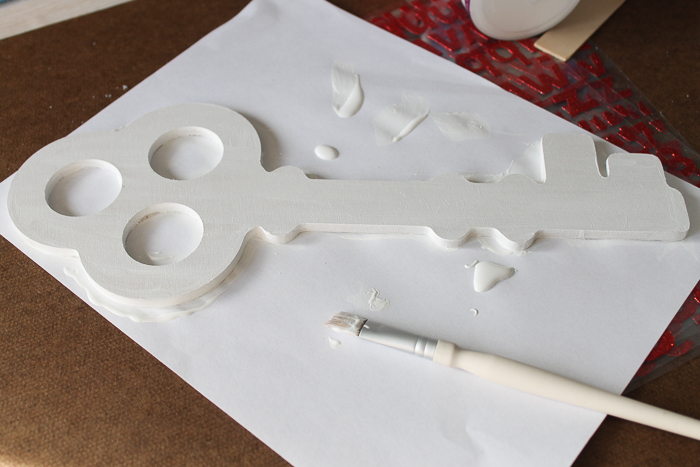 Then add decoupage to the front and liberally sprinkle with glitter. Shake off any excess and allow to dry completely.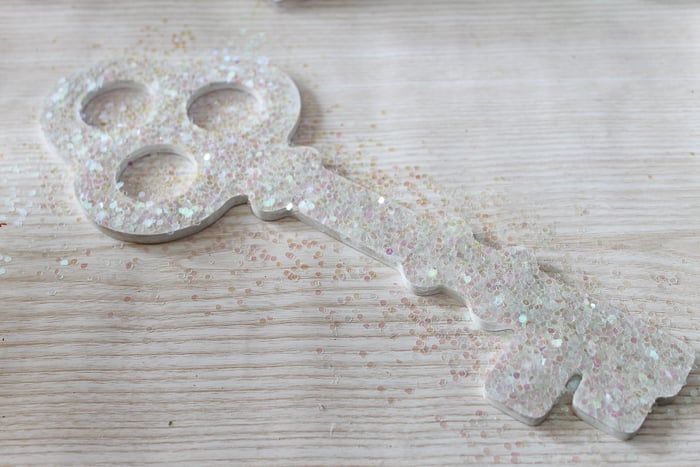 Then add on glitter sticker letters spelling out Santa's key. You may have to use glue to get these to stick to the glitter depending on how strong the adhesive is on the stickers.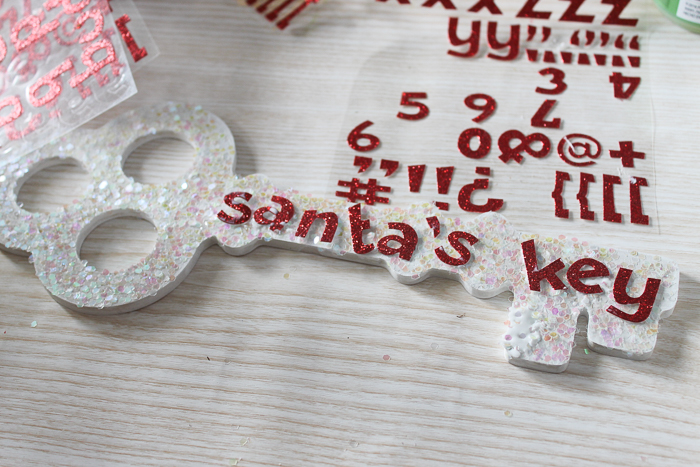 Then measure and mix your resin according to the package directions. The mixing is the most important part. You will also want to be sure to follow all safety precautions when working with this product.
Then I used a couple of extra measuring cups to lift it up off of my work surface. Please note that my work surface is covered in disposable paper as well. Then just pour on the finish until the entire front of the key is covered but it is not spilling over the sides.
Allow curing for approximately 24 hours in a level position. Then you will have a cute Santa's key to hang on your front door this year for the holidays! Just add on a ribbon.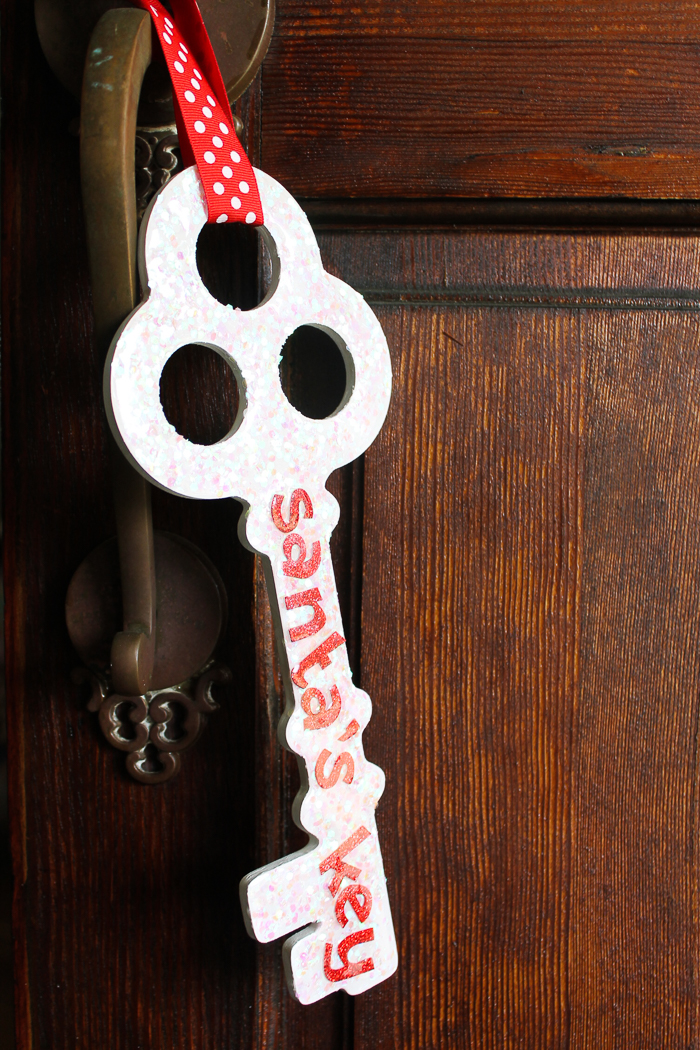 Santa will not miss your house as he can use this magic key to enter on Christmas Eve.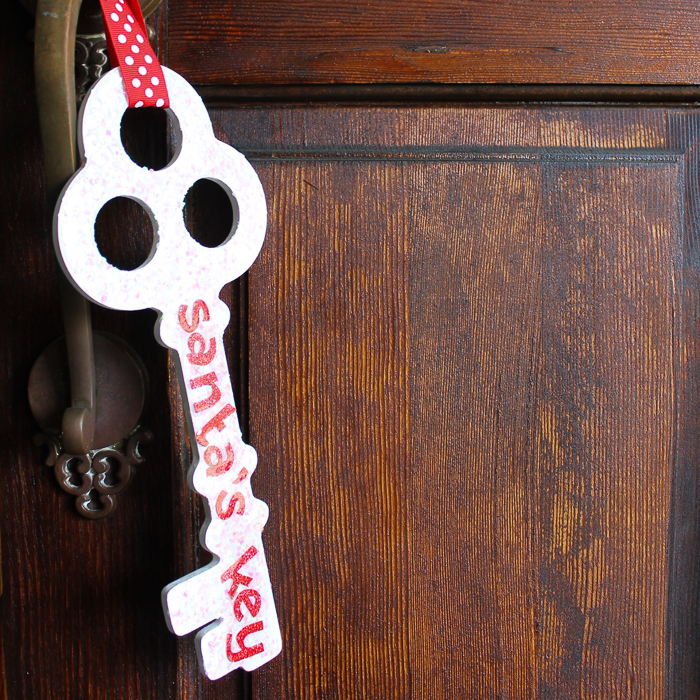 Your little ones will love hanging Santa's key on the outside of the door year after year.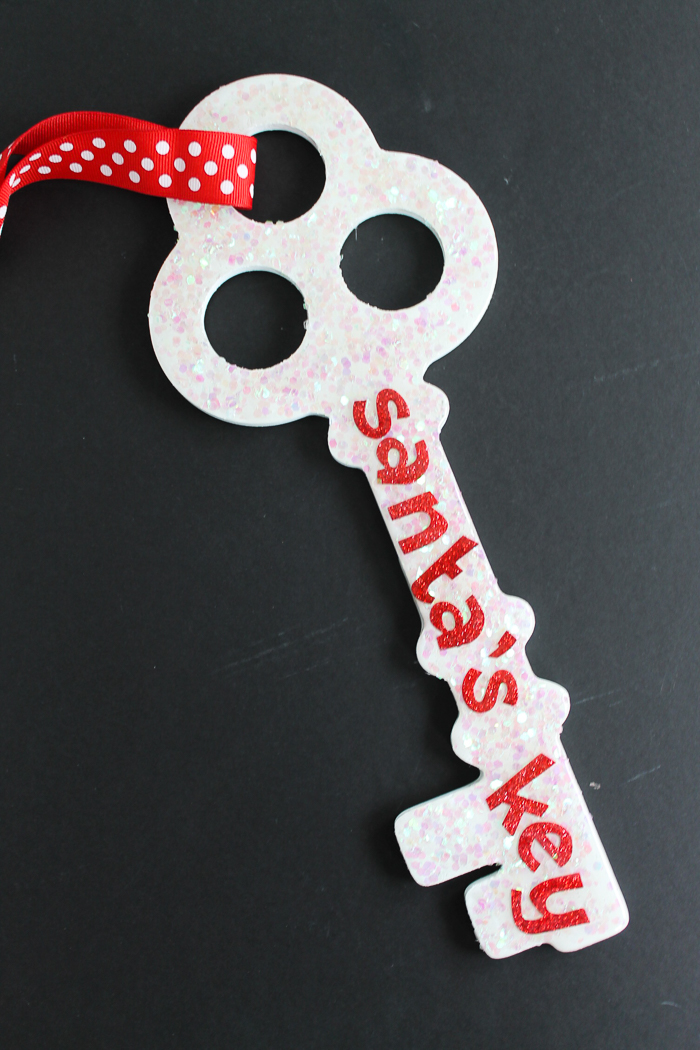 And you will love how durable this finish is and how it lasts for a really long time!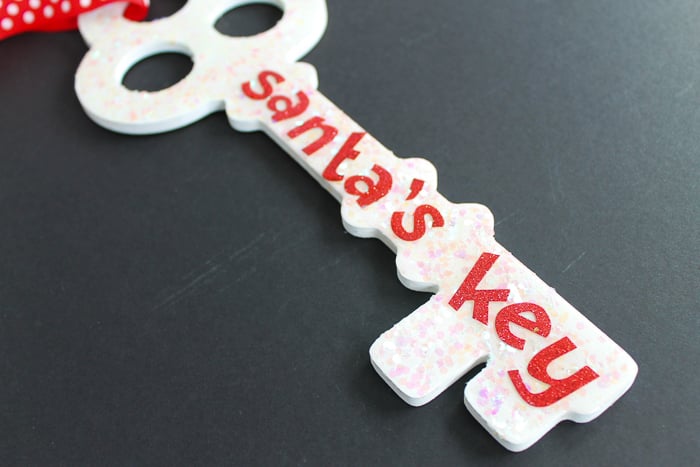 So, be sure to grab your supplies and make Santa's magic key today!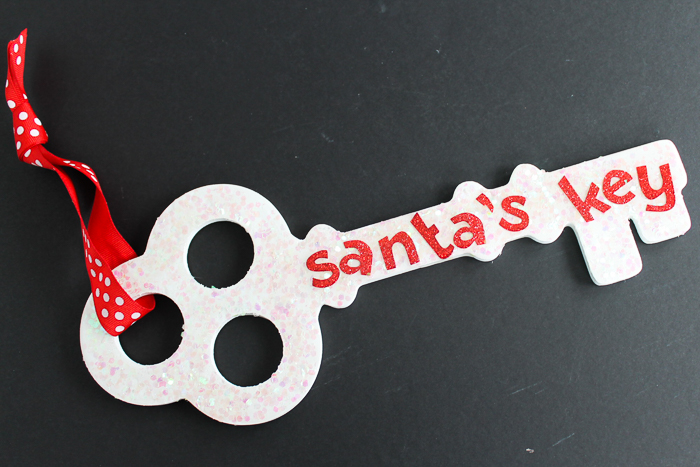 Such a cute and easy project that is perfect for Christmas. You can even add Santa's key to your Christmas tree as a decoration until the big night arrives! Y'all enjoy and I hope your children enjoy this one as well!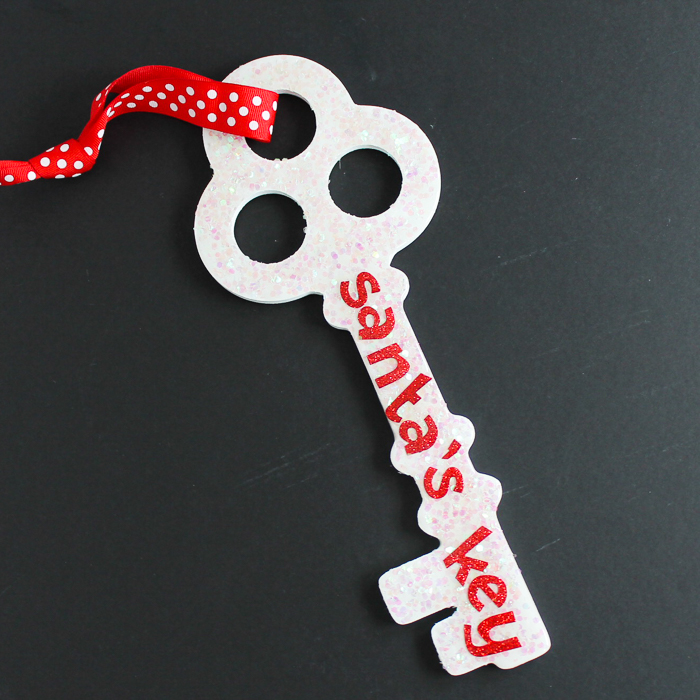 Love this Santa's key and want more? Try the links below!
Struggling with resin and need help?
I know that a ton of you are intimidated by resin. Don't be! You just need to know the basics and gain some experience with the medium. I have a course that will help you to master epoxy resin and give you the confidence you need to tackle this project and so much more.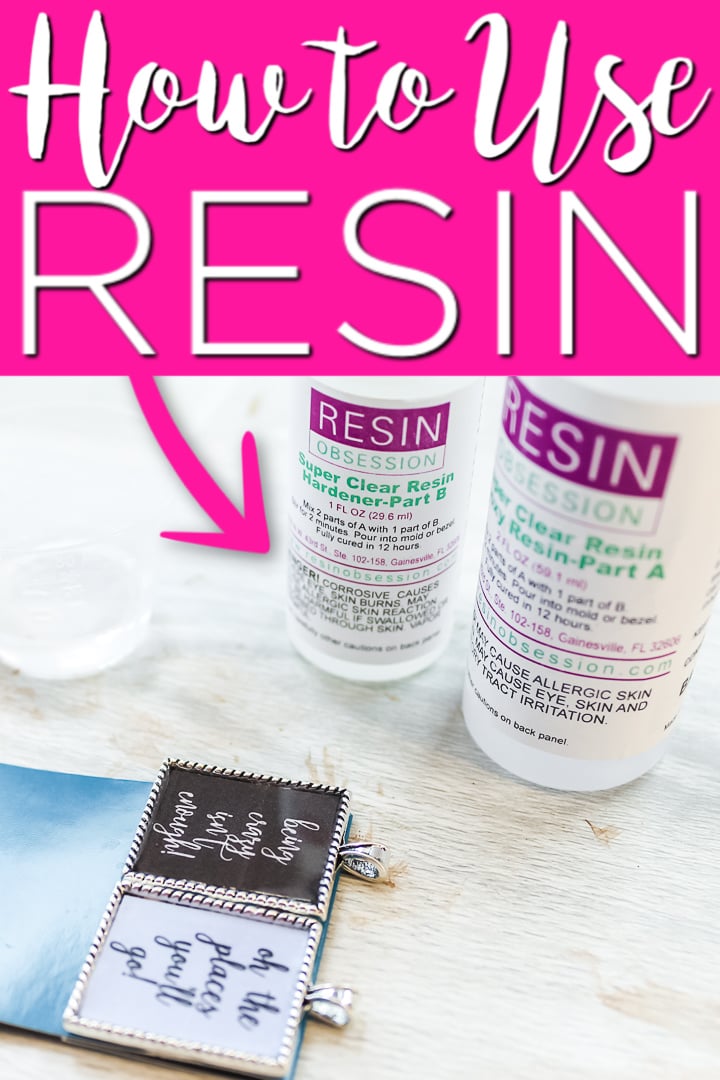 With unique insights drawn from more than a decade of creating and selling resin jewelry worldwide, this course is from an Amazon best-selling author on the topic. This class goes beyond making a few projects. You get thirty video lessons to give you clear directions on how to make resin jewelry you can confidently share and sell. Want to see more?