You can make your own Santa garden flag in minutes. I have been infatuated with making my own garden flags for every season. This is my Christmas version and I love how it turned out. Plus it is super easy to make. This time I am using a special fabric that makes this project quick and easy!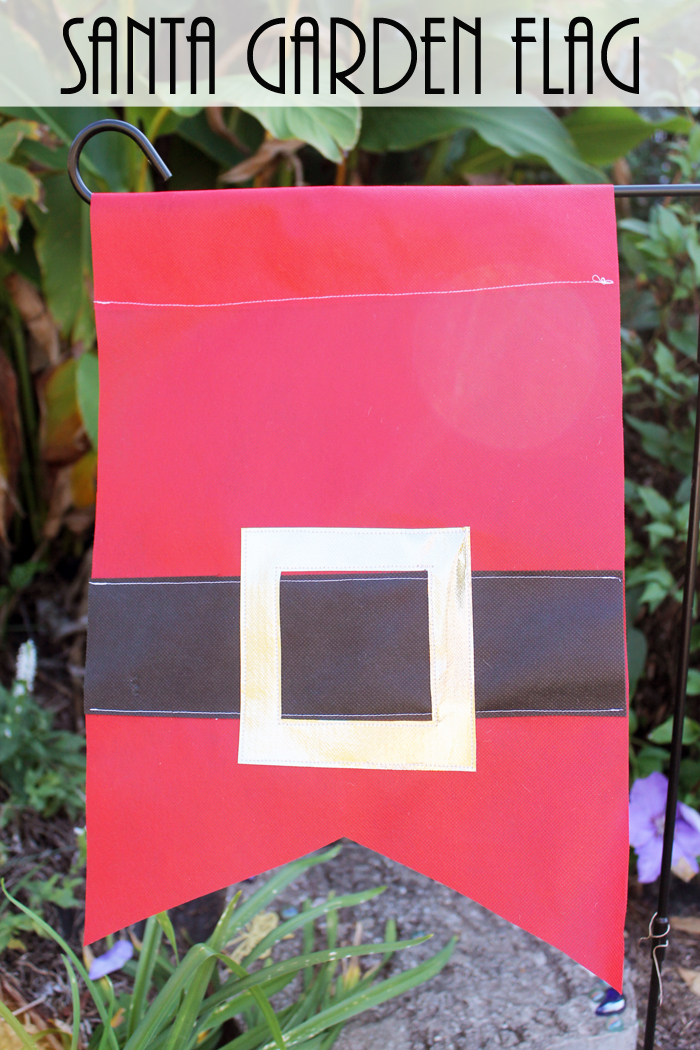 Supplies needed to make your own Santa garden flag:
Some links below may be affiliate links which means that you do not pay anymore.
OlyFun in red, black and gold
Ruler
Marker
The OlyFun makes this a super easy project. It is a material that is great for outdoors and will not fray when you cut it. So we can cut out the components for this flag and not worry about the raw edges. I love that! Watch the video below for a short demonstration on how to make this Santa garden flag.

If you can't watch the video or miss any of the steps, here is a brief tutorial:
Cut a 3 inch strips of black OlyFun.
Cut a 5 inch square of gold OlyFun.
Cut a 3 inch square from center of gold OlyFun.
Cut a flag shape from the red OlyFun. It should be as wide as your black strip and long enough to make a pocket to hang. I also cut the bottom in a "V".
Sew a pocket in the top for hanging. Mine is 2 inches.
Sew the black OlyFun into place on the red flag.
Sew the gold buckle onto place on the flag.
Hang your flag outdoors to enjoy this Christmas.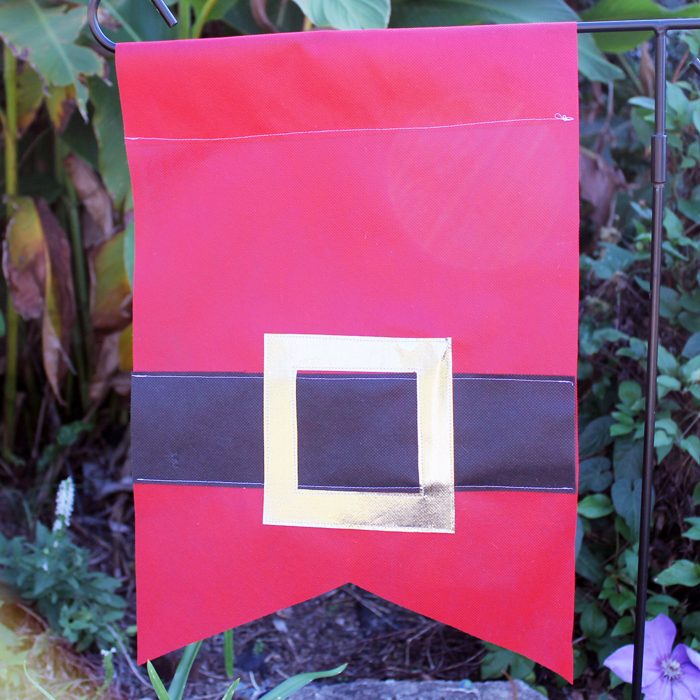 If you love this Santa garden flag, you might also like other crafts that are inspired by Santa's belly. Try this Santa's belly jar luminary.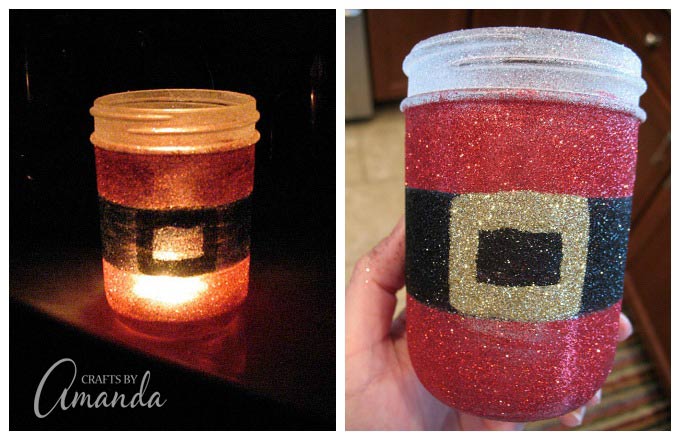 Or this Santa gift in a jar. Make any number of crafts inspired by Santa's belly in addition to our fun Santa garden flag.