I grabbed some burlap and made some super fun scarecrow DIY Halloween treat bags. These are perfect to whip up for school Halloween parties! I used fabric glue so there is no sewing required on these. Yes, that is a win-win y'all! Get started on this fun craft idea with your kids today. They will love helping with this project and being proud when handing out these goodie bags this year.
This one was first published on October 16, 2015, however, I am republishing with more information.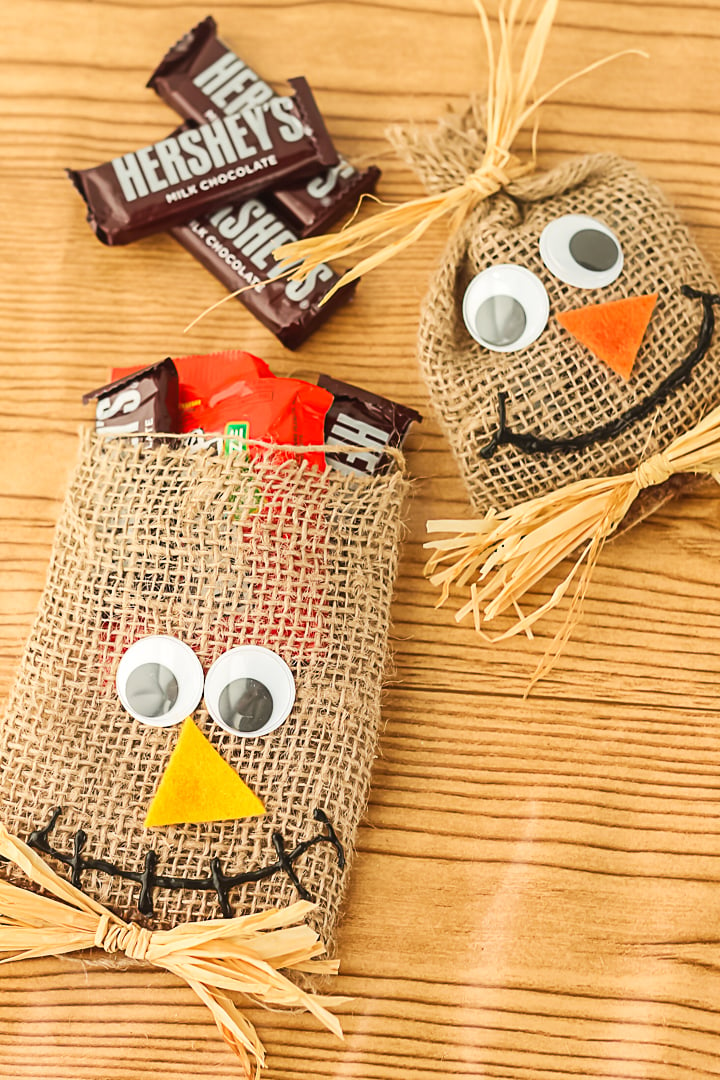 Supplies needed: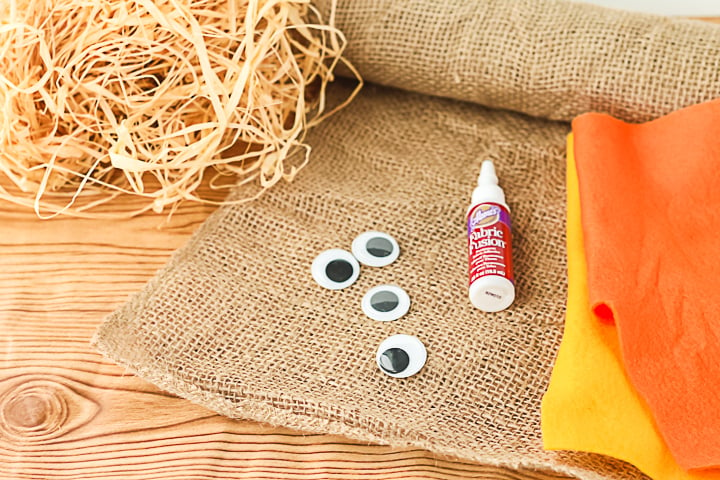 How to Make DIY Halloween Treat Bags:
Now that you have all of your supplies, it is time to make some cute treat bags that your kids will love. The instructions are simple and you will have several of these cute bags in minutes. Just be sure to allow for drying time and follow all of the instructions in the card below.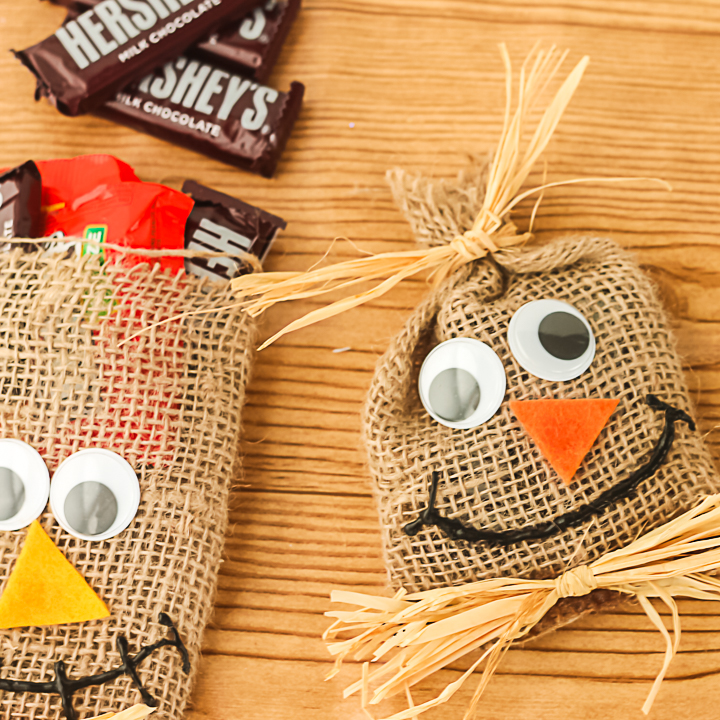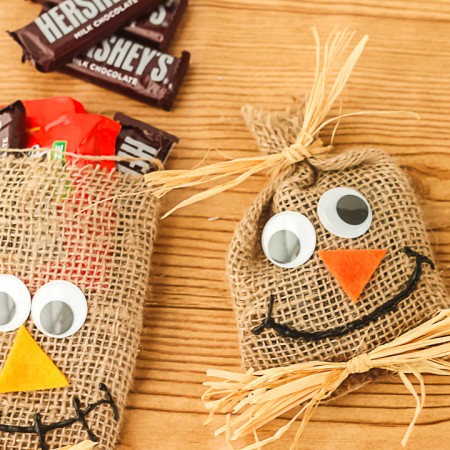 Scarecrow Treat Bags for Halloween
These Halloween goodie bags are easy to make and the kids will love to get their candy in a scarecrow themed bag.
Supplies
Burlap fabric

Fabric glue

Fabric Fusion works great for this

Black dimensional paint

try the Tulip Slick
Instructions
Cut your burlap into 5 x 8 inch rectangular pieces with scissors. You can change the size of these if you wish but I find that this size works well.

Use fabric glue to secure the bag. You will want to fold the long edge to meet in the back then glue the bottom of the bag as well as the seam in the back. Allow this to dry. NOTE: Be sure that the bag is not glued shut while drying!

Add eyes and a felt nose with fabric glue. Cut the felt nose with scissors into a triangle shape. Then draw on a mouth with the dimensional paint. This paint will need to dry overnight.

Finish off the treat bags with a little raffia bow on the bottom. Add in your candy and secure the top with additional raffia. Your cute little treat bags are complete and ready for those little ones.
Tried this project?
tag us to show off your work!
You can fill your DIY Halloween treat bags with whatever candy that you would like. I like adding more raffia to the top to close the bags but you could definitely leave them open as well. Be aware that the top will fray. You can use a product like fray check if you are worried about it along that top edge.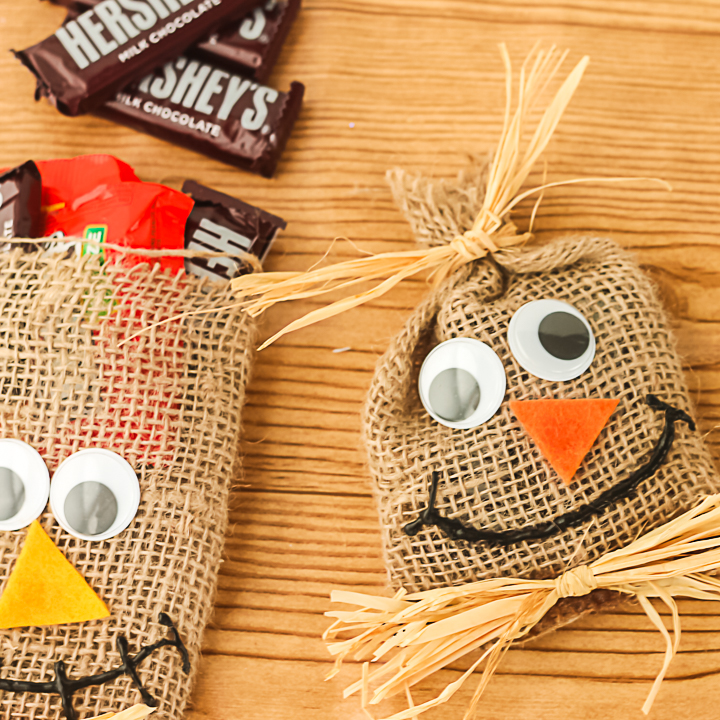 Using These Halloween Goodie Bags
Make these cute bags for trick-or-treaters, Halloween parties, dropping on the neighbor's porch, and so much more. In fact, we have tips for making your own boo bags that you can use as well. I could also see making these a part of a Halloween candy scavenger hunt. No matter how you are celebrating Halloween this year, I think there is a place for this cute craft idea in your plans.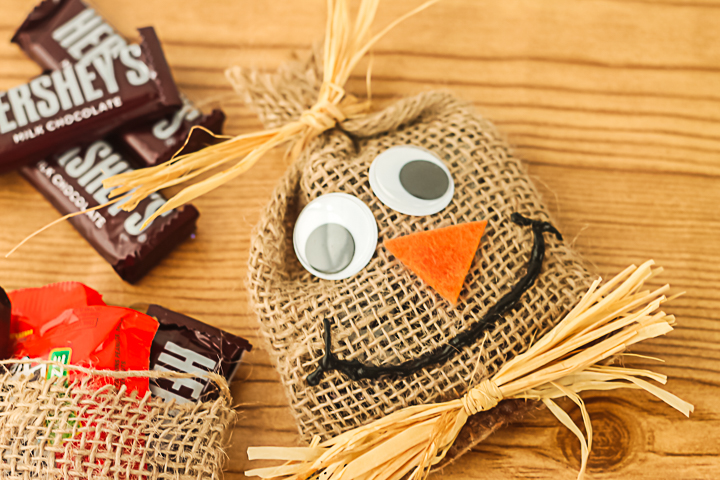 Letting the Kids Help
This is also a great project for the kids to help with. They can actually make these all by themselves as there is no hot glue involved. If you have younger kids, you might want to operate the black paint on your own or use a different method to make a mouth. Otherwise, turn them look to make their own DIY Halloween treat bags. A cute craft that the entire family will love to make.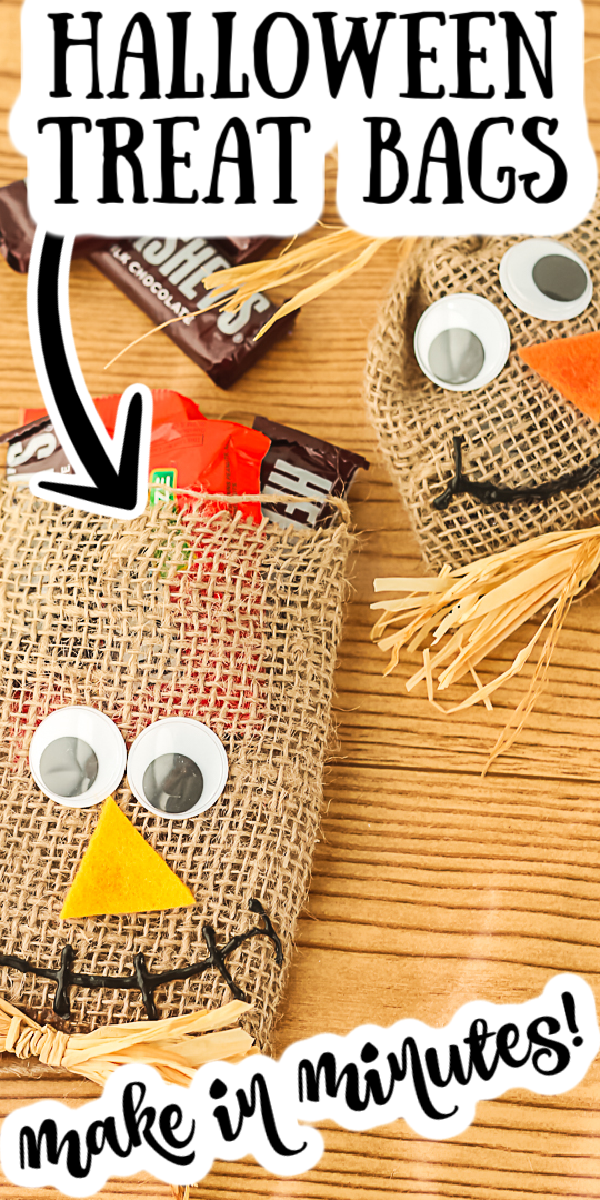 Love this cute Halloween craft and want more? Try the links below as well!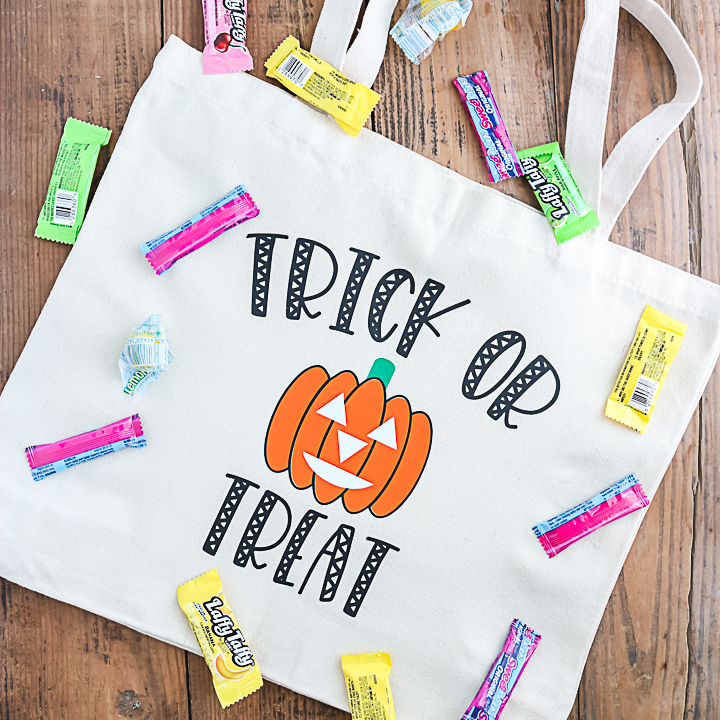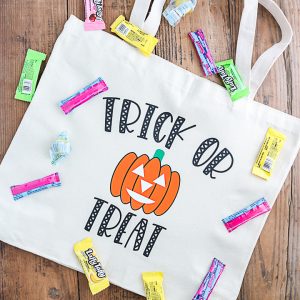 Glow in the Dark Trick or Treat Bag
Use glow in the dark HTV to make a cute trick or treat bag for your little ones! This is a great way to use this product for some fun this Halloween.
Read More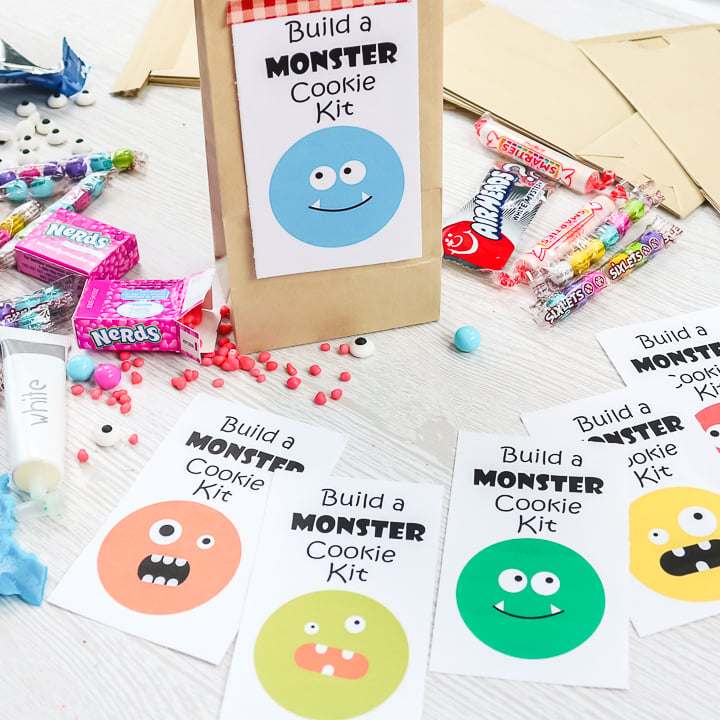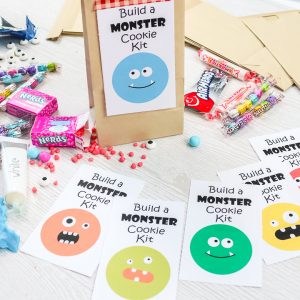 Halloween Cookie Decorating Kit
Give out these cute cookie decorating kits to the kids this Halloween. They will love decorating their own cookies and then eating them.
Read More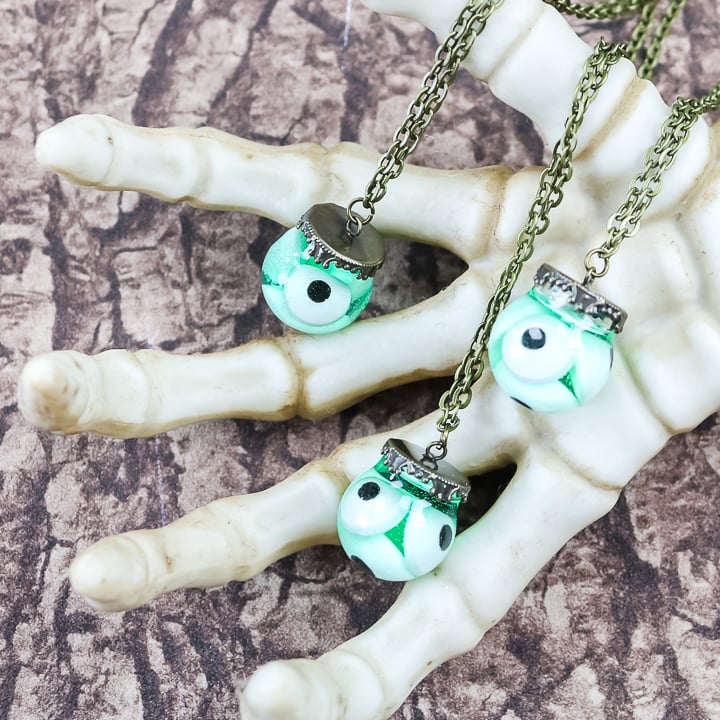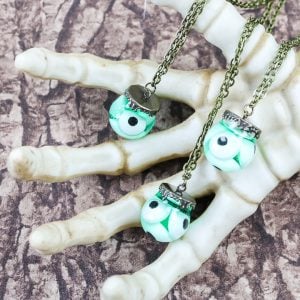 Make Your Own Halloween Necklace
Use resin and a few supplies to make a cute Halloween necklace that everyone will love.
Read More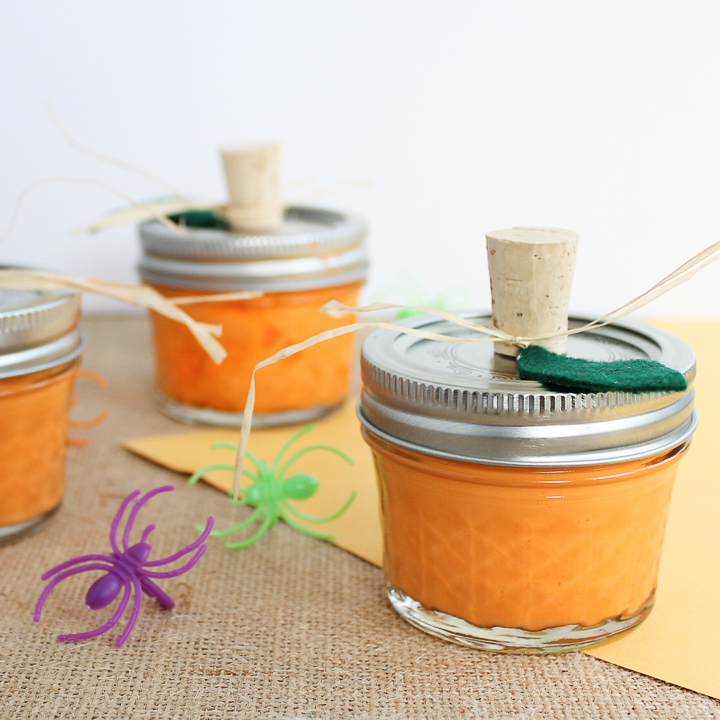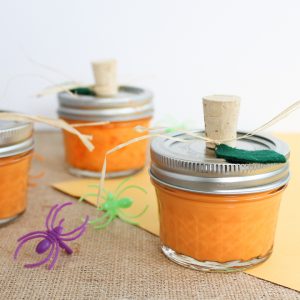 Halloween Slime Recipe in a Jar
Make this Halloween slime and give out as favors at your fall parties!
Read More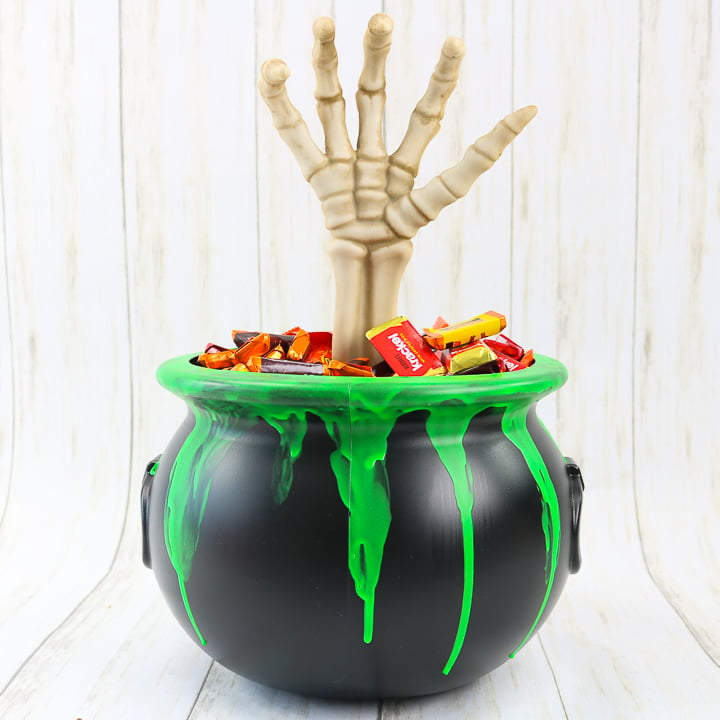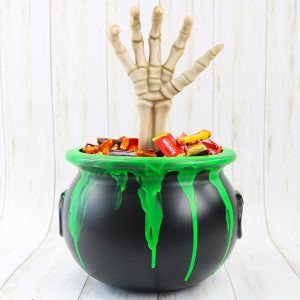 Halloween Candy Bucket
Make this Halloween treat bucket that glows in the dark with just a few supplies!
Read More