Turn a case of mason jars into a trick or treat game perfect for any Halloween party. This fun game is actually a trick AND a treat! Guests choose one jar for a surprise. The jars are filled with tasty treats that are labeled as gory Halloween tricks. Let the fun begin! This post is part of the Craft Lightning series where we are posting easy Halloween crafts all week. If you have missed any of the fun, be sure to check out all of the Halloween craft ideas here.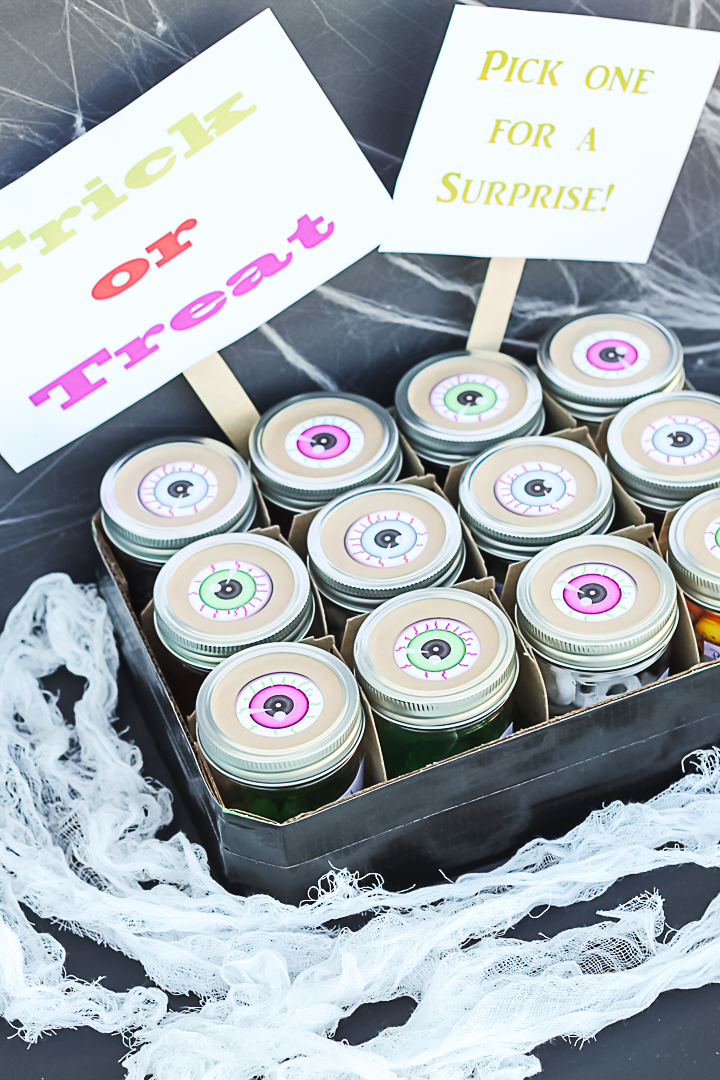 Supplies needed:
Ball Canning Jelly Jars (1 case)
Black duct tape
Hot glue and a glue gun
Various food to put inside jars
Printable eyeball file for small circle labels (see how to download below)
Printable file for game signs (see how to download below)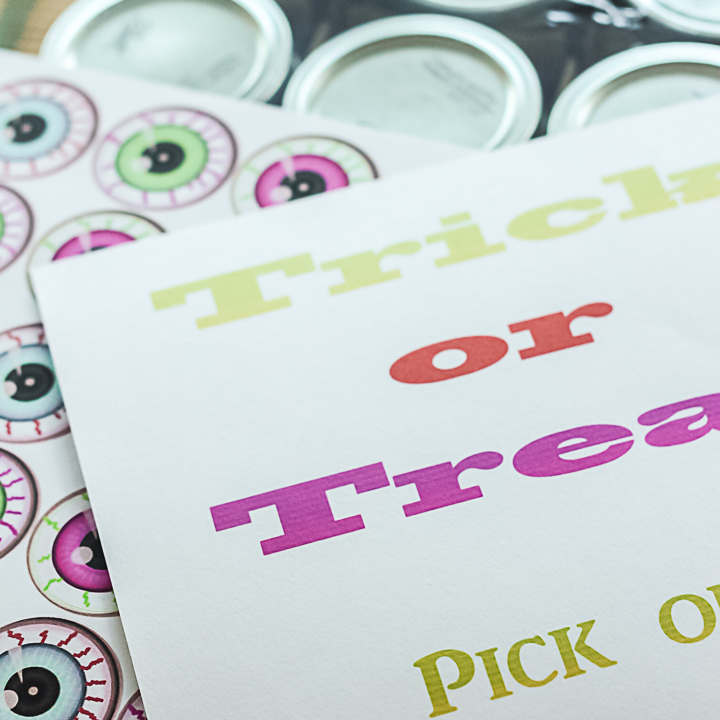 Free Printables:
To get the free printables and make your own trick or treat game, you just need to sign up for the newsletter below. Be sure to look for a sign up box below with a picture of the download you need. If you are already signed up for the newsletter, just sign up again to get the printables as you will not be signed up for anything further.
Once you get the email, download and print as many times as you would like. It will download as a zip file so you will need to unzip to print. Please note that this is for personal use only. You can also contact me if you have any issues with your download.
How to Make a Trick or Treat Game:
Start by printing the eyeballs onto the 1 1/2 inch circle labels. Each jar lid gets a large brown kraft label and a small eyeball label in the center.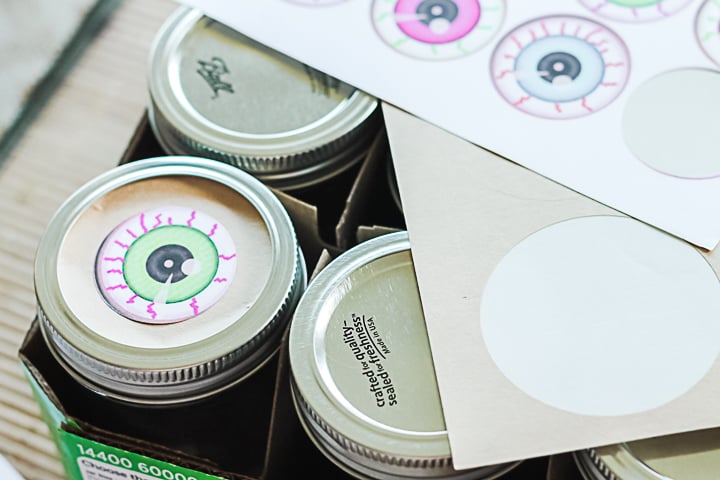 Wrap the box that the jars come in with black duct tape. Yes, the original box is going to serve as our Halloween party game.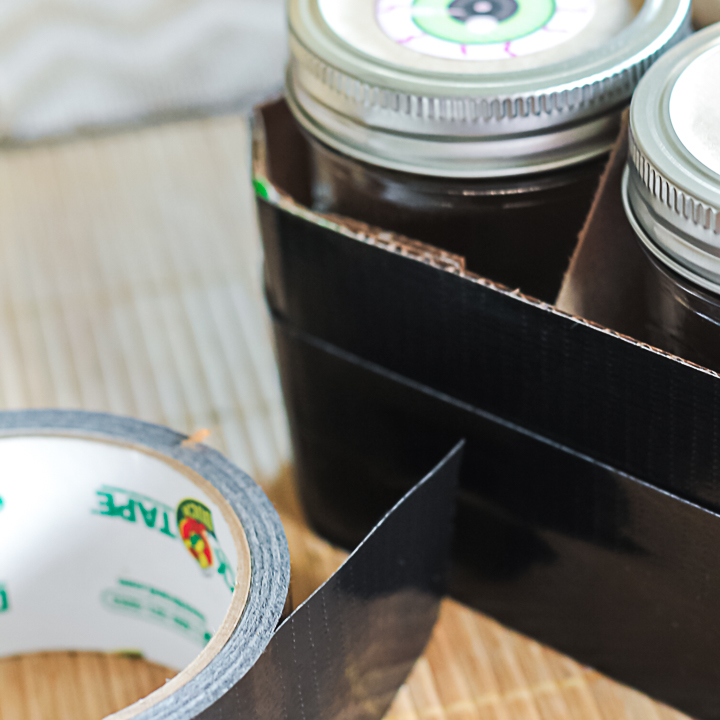 Repeat adding the labels to all of the jars in your box then continue with adding the jars and contents.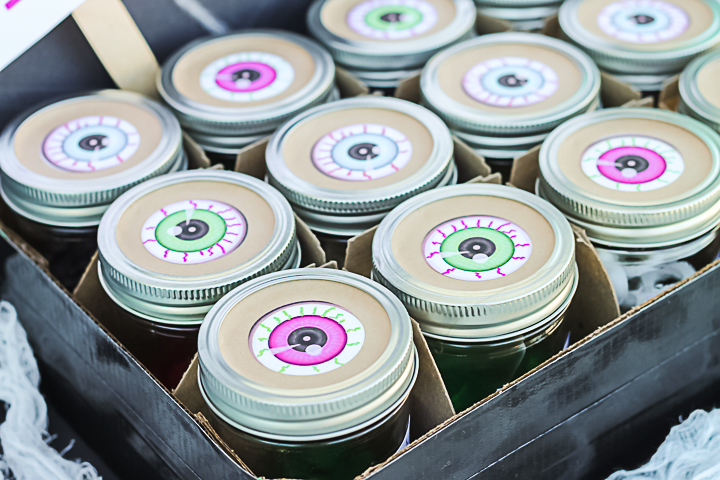 The individual name labels for the jars are going to be the rectangular labels. Hot glue your printable signs onto craft sticks and onto the back of the Halloween party game as shown.
Fill each jar with your trick or treat and add a label to the front. I just wrote on those the contents of each jar. Ready to see the amazing contents I came up with for my jars?
Ideas for Halloween Candy Jars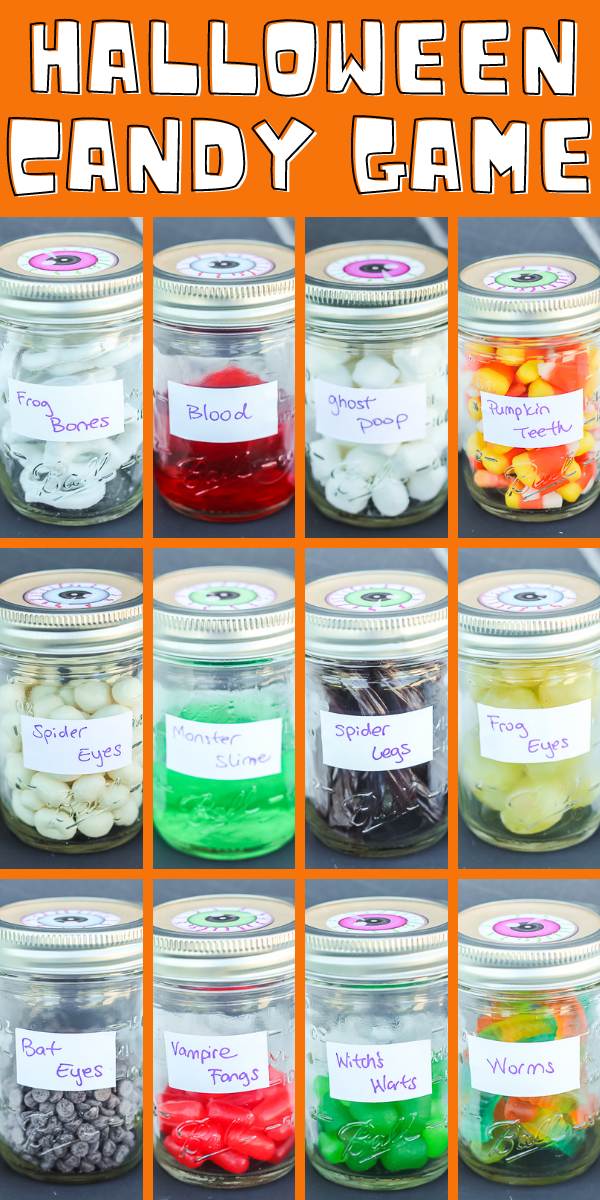 Bat Eyes — mini chocolate chips
Vampire Fangs — red Mike and Ike candy
Monster Slime — green jello
Witch's Warts — green Mike and Ike candy plus some green Dot candy
Worms — gummy worms
Frog Eyes — green grapes
Spider Eyes — yogurt covered raisins
Spider Legs — chocolate licorice cut into smaller pieces
Pumpkin Teeth — candy corn
Frog Bones — yogurt covered pretzels
Blood — red jello
Ghost Poop — mini marshmallows
You can come up with your own ideas as well. Think of candy or treats that you little ones love then think of spooky names to go with those. Add just about any treat to a jar with a label.
Here are a few other ideas that may work well in this game: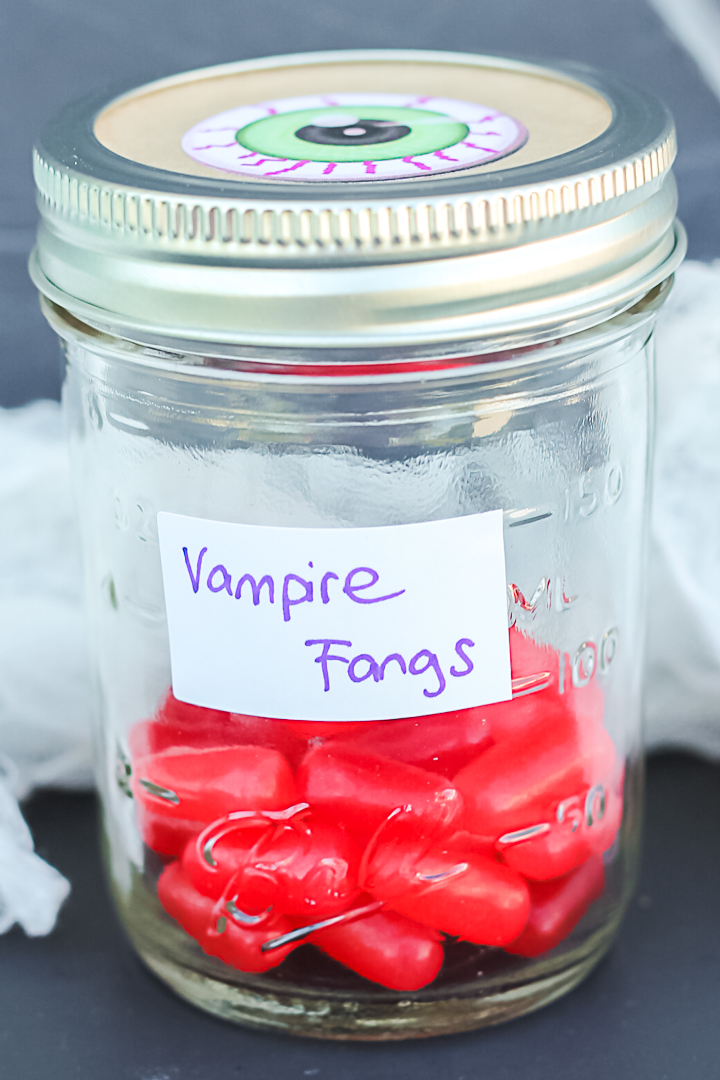 Add your jars to your trick or treat game for a roaring good time! This one is sure to be a hit with little kids as they will believe your food tricks. This quick and easy craft can be made in just minutes but will give your little goblins tons of fun at any Halloween party.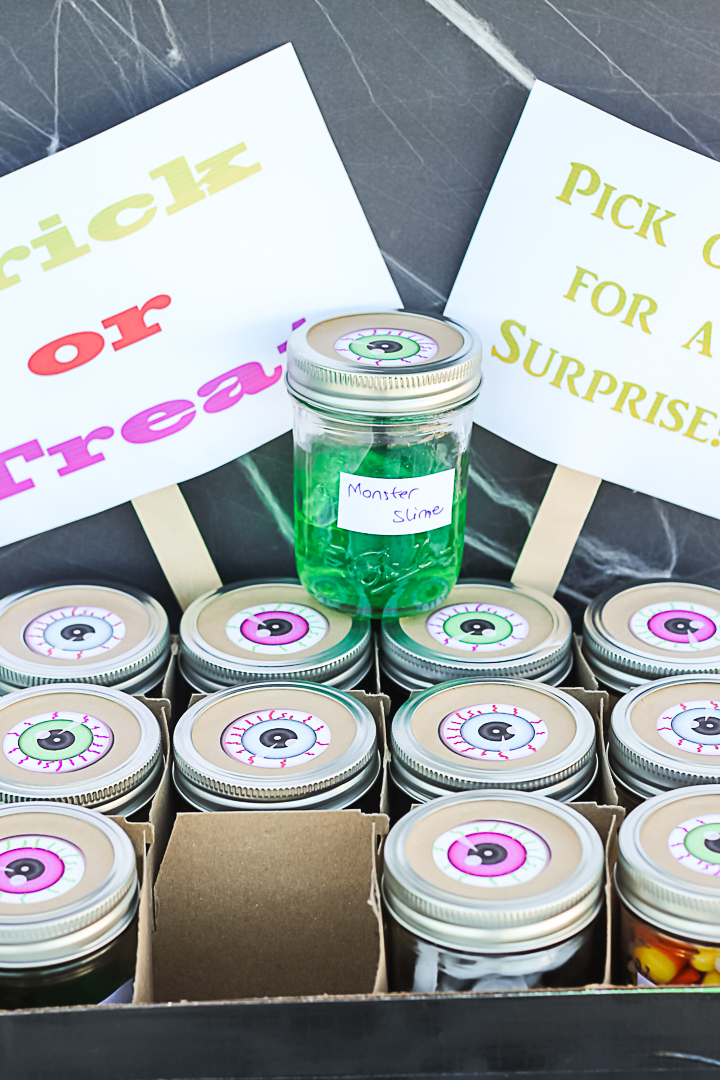 How to Play this Halloween Party Game
Now that you have made your trick or treat game, how do you play it? Each player should pick a jar from the box sight unseen. Then they need to taste test the spooky treat inside. Kids will love taking a bite out of spooky treats and they may be surprised at how good they taste as well.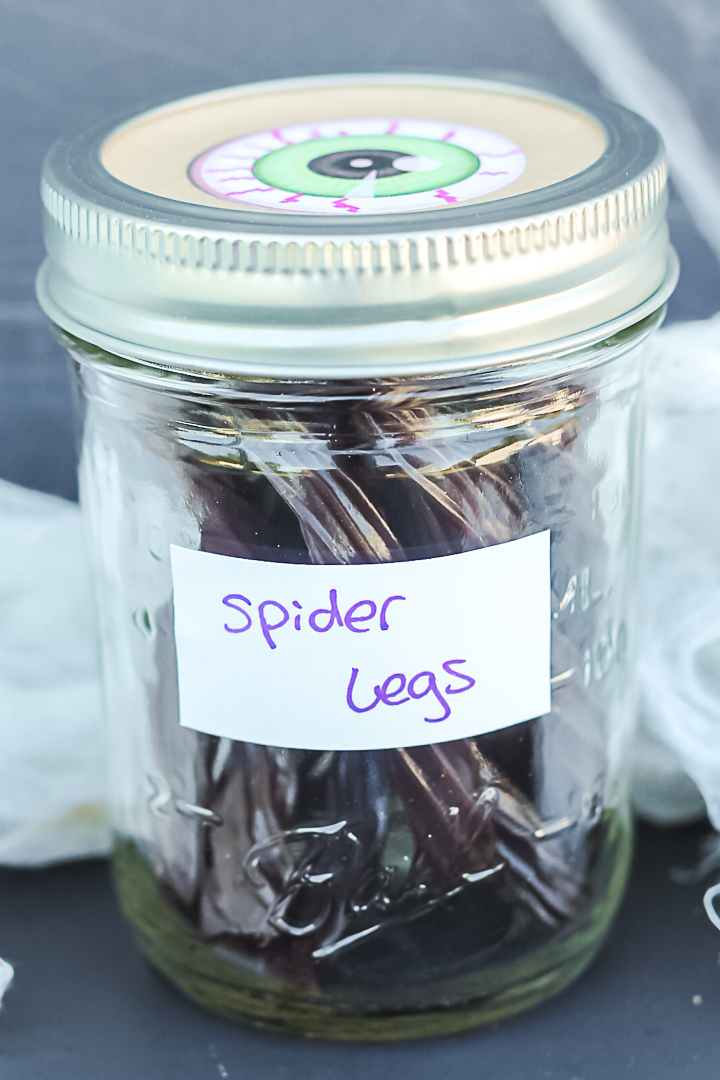 Then continue on to the next player in the game. Allow each guest a turn at the spooky game. Have a large Halloween party? Then make several dozen jars so everyone gets a turn or two during the game.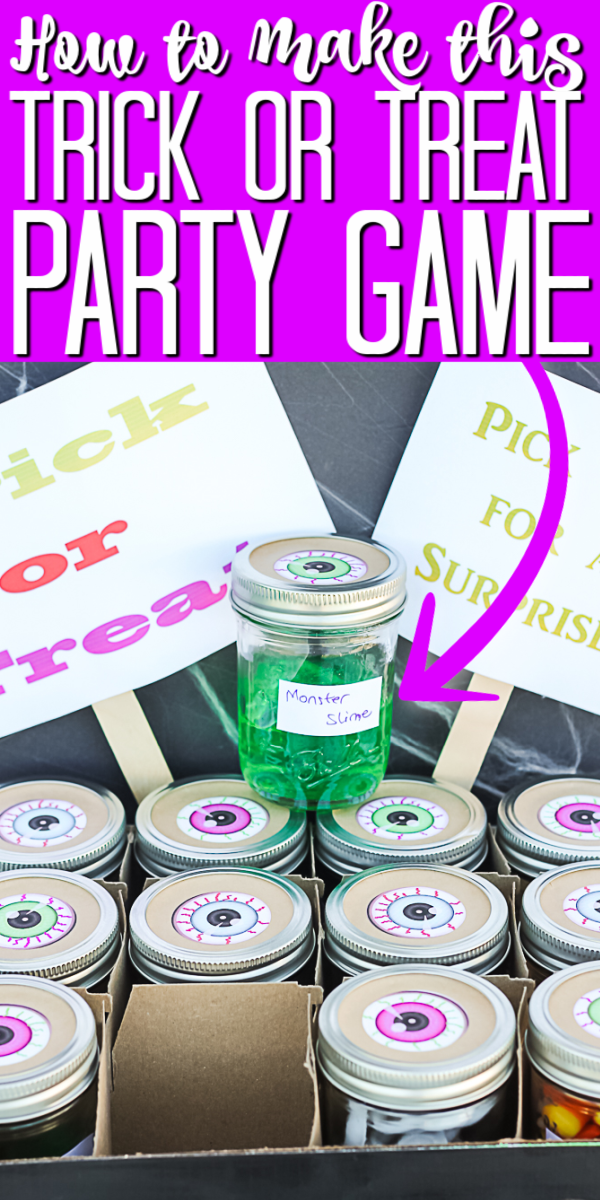 Your guests will love this trick or treat game and you will love how easy it is to make. So, grab our free printables above and make a Halloween game that can be enjoyed by any age. You will also want to add some of these other Halloween eyeball decorations to your party. It will be spooky, fun, and something everyone will enjoy.
Love this game for Halloween and want more ideas? Try the links below as well!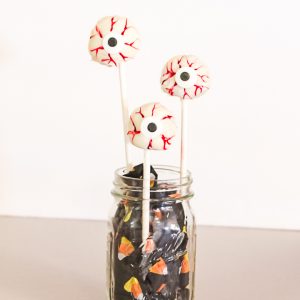 Easy Cake Pops for Halloween
These eyeball cake pops are easy to make and perfect for Halloween parties and so much more.
Read More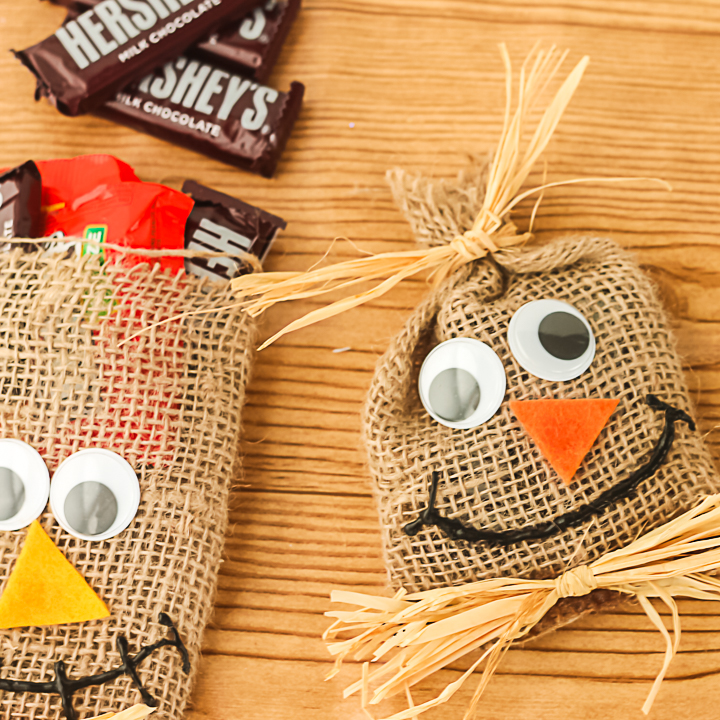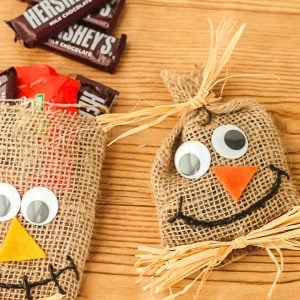 Scarecrow Treat Bags for Halloween
These Halloween goodie bags are easy to make and the kids will love to get their candy in a scarecrow themed bag.
Read More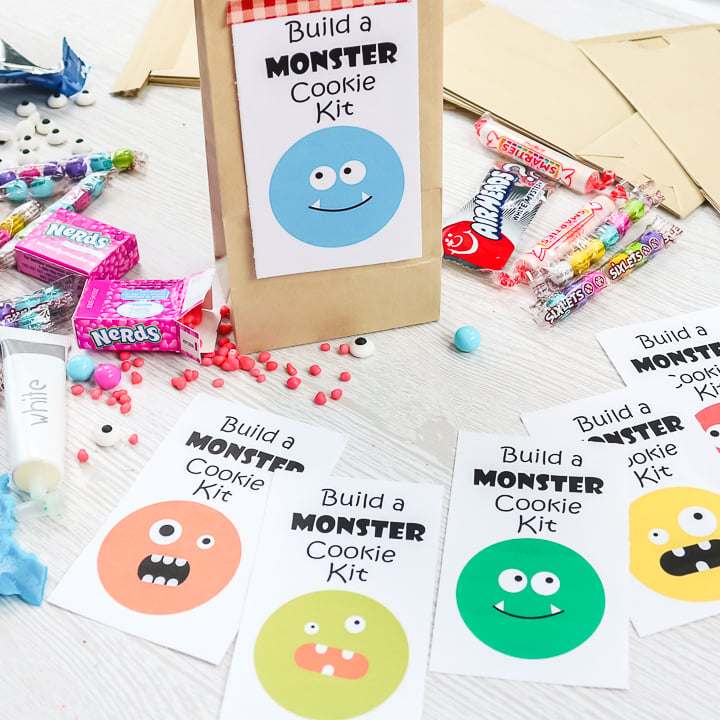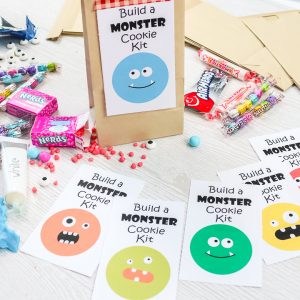 Halloween Cookie Decorating Kit
Give out these cute cookie decorating kits to the kids this Halloween. They will love decorating their own cookies and then eating them.
Read More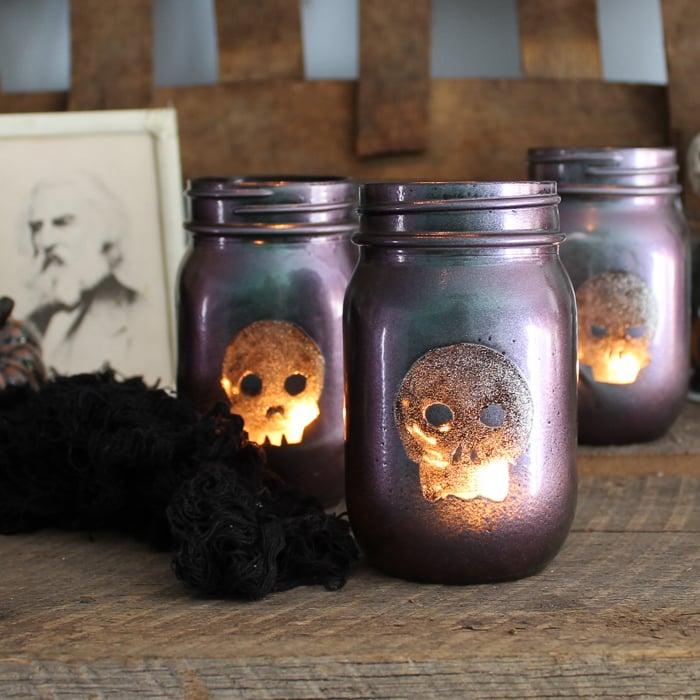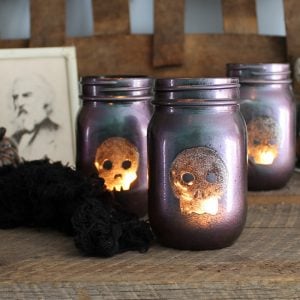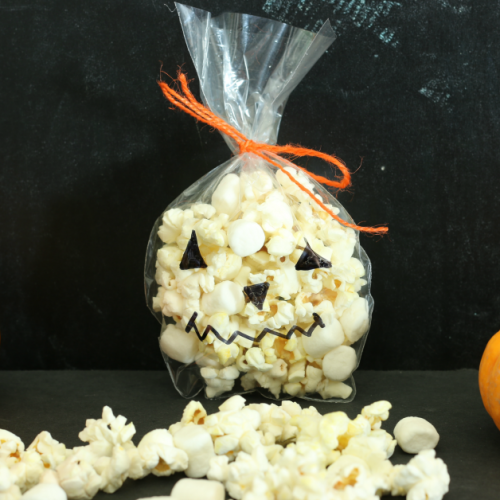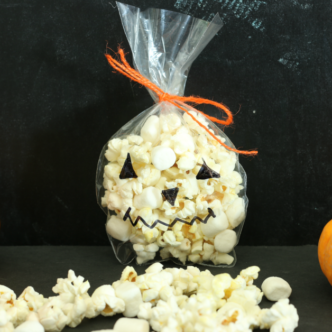 Halloween Popcorn Bags in Minutes
Fill these cute bags with popcorn mix for a fun and festive addition to Halloween.
Read More