Are you ready to see how to make an adorable scarecrow wreath? I am partnering with OLIKA today to share some recycling ideas for their Birdie hand sanitizer. All projects and opinions are my own however. I also came up with a cute recycled Christmas ornament idea for y'all as well. So whichever way you want to recycle your empty Birdie container, I have all of the details below.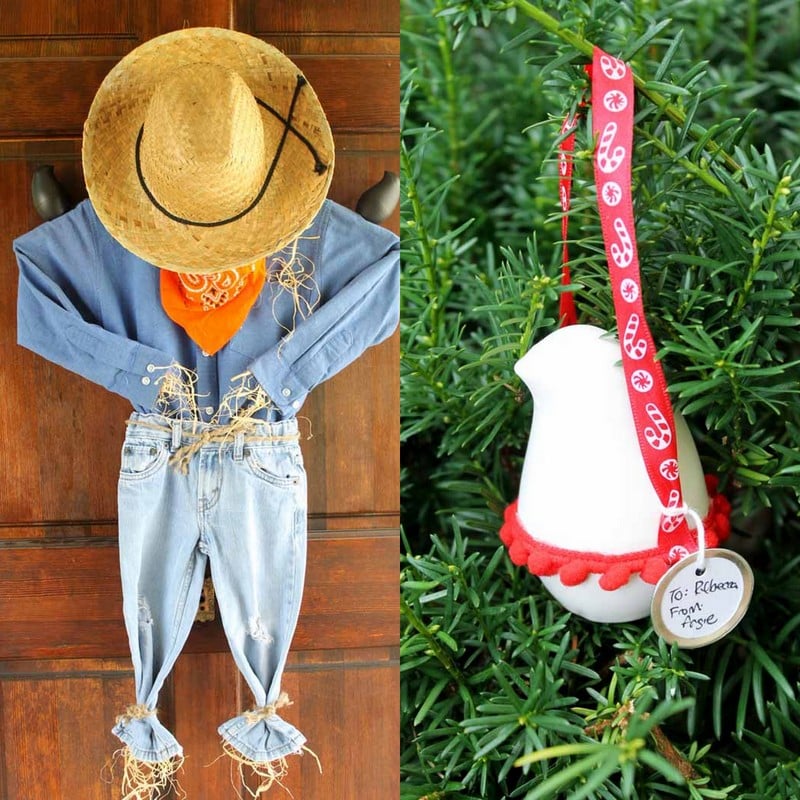 But first, who is this Birdie by OLIKA? He may very well by the world's most beautiful hand sanitizer. And this bird is ideal for traveling or carrying in your purse every single day!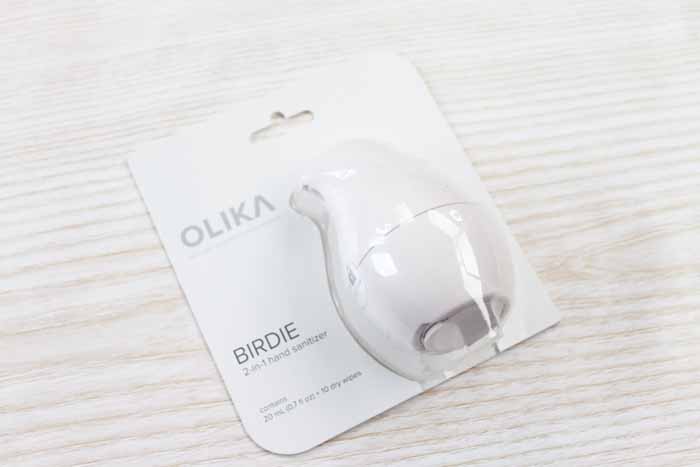 Isn't he adorable? But Birdie is not just a looker….he also works when you need him to!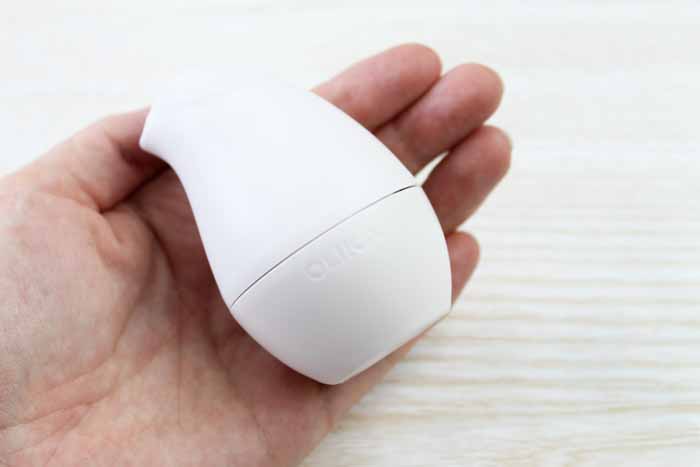 This hand sanitizing spray contains essential oils and aloe vera leaf juice. It is perfect for cleaning your hands while freshening them with a sweet aromatic smell.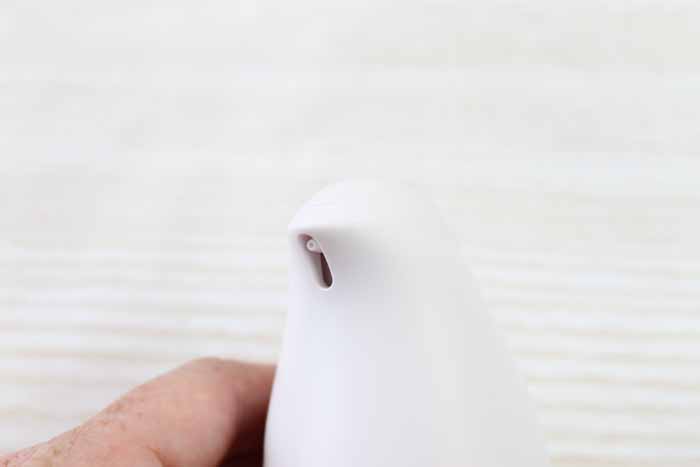 My favorite part? There are wipes in the bottom of Birdie! I was so excited when I saw this! Perfect for kid messes and wiping down your hands. Imagine using those to wipe down the shopping cart handle. Oh yes! Now you want one in your purse, am I right?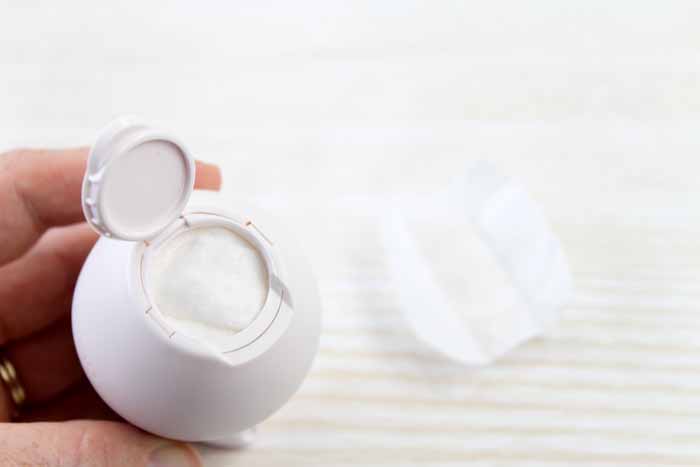 But what do you do when your Birdie is all empty with no wipes left? He is too darn cute to throw out! So I have two ideas for you to recycle him into something adorable.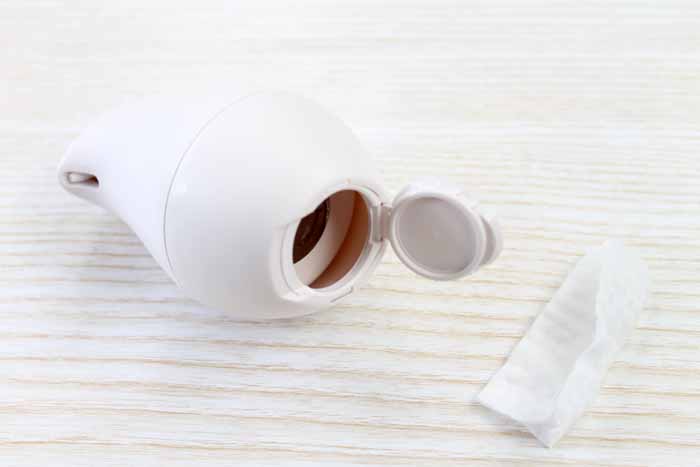 Scarecrow Wreath
I am going to start with the fall idea and move on to the Christmas idea a bit later in this post. This scarecrow wreath may very well be one of my favorite projects of all time. It will look great hanging on your front door.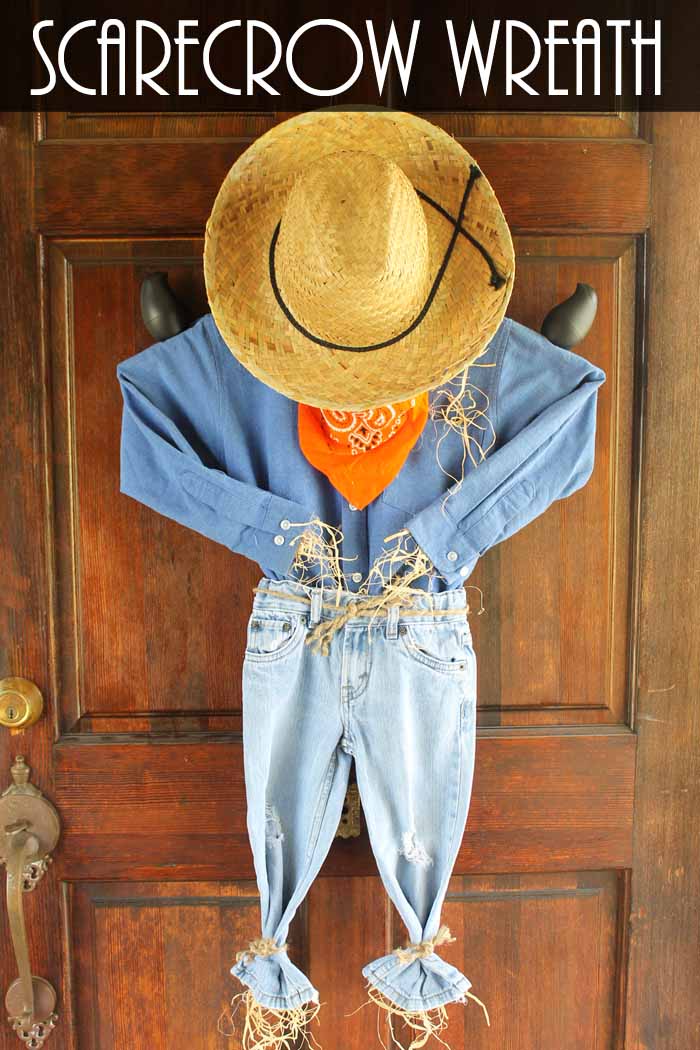 Supplies needed to make your own scarecrow wreath:
Birdie by OLIKA (two empty containers)
Clothes hanger
Small shirt and pants (find them at a thrift store!)
Straw hat
Bandanna
Wood shims or other scrap wood pieces
Rope
Black spray paint
Hot glue and glue gun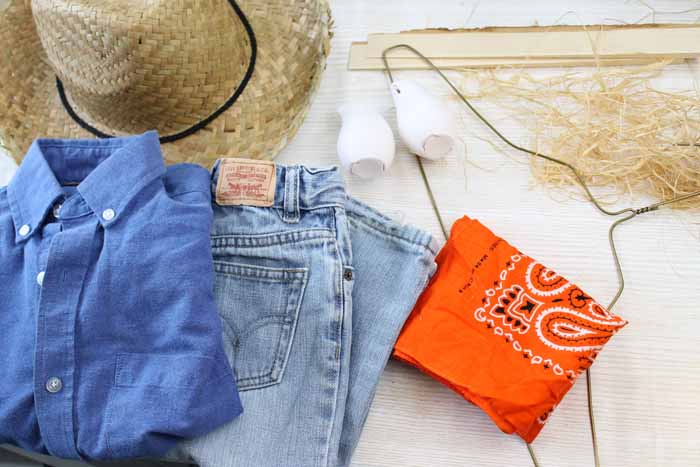 I thought a quick video of these OLIKA projects would be perfect! You can watch below to see just how to make the scarecrow wreath.
Can't watch or missed some of the steps? Have no fear! I have the complete step by step instructions for this Halloween scarecrow below.
Scarecrow Wreath Instructions
Start by painting Birdie with the black spray paint. Be sure to get complete coverage and then let them dry completely before handling.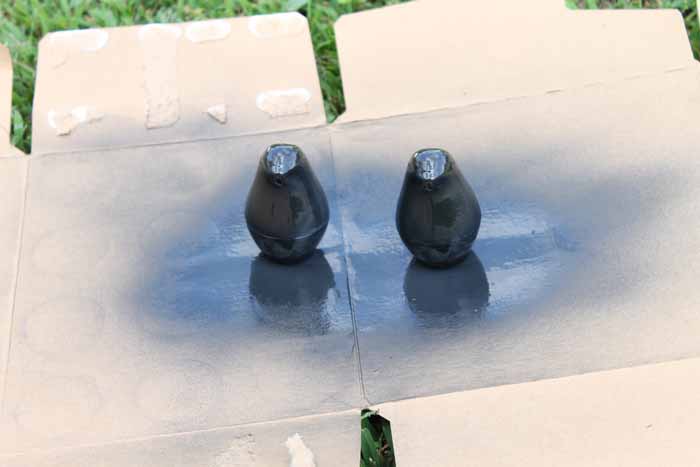 Start your wreath by adding some wood shims or other scrap wood pieces to the top of your hanger on both sides. Just use hot glue to secure into place. These will make a perch for Birdie later.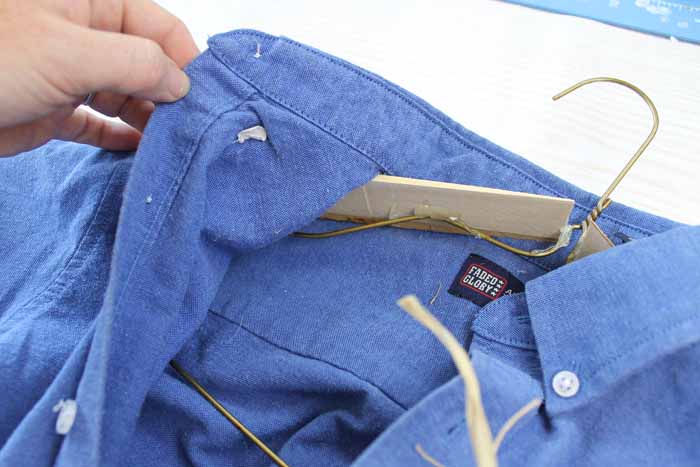 Add raffia in the pocket with hot glue. You can trim any strands to size with scissors.
You will also want to add raffia to the hand portion of both arms. Be sure to also secure the arms to the shirt with a bit of hot glue as well so that they stay in place. Then add on your pants with a bit of additional hot glue. Give your DIY scarecrow a rope belt as well.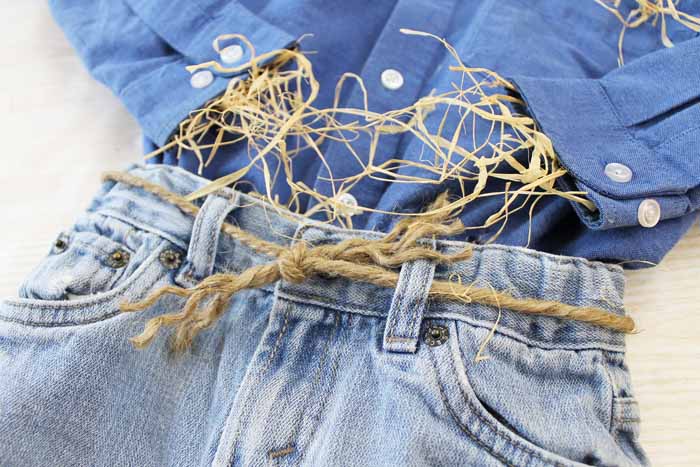 Tie both legs with a bit of rope then add in some raffia with hot glue.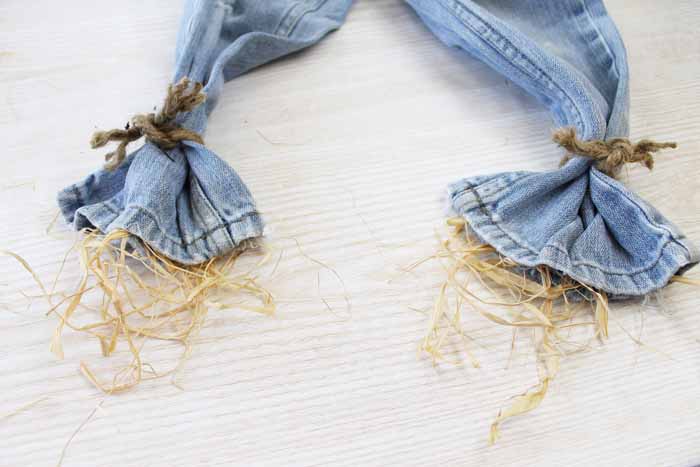 Tie a bandanna onto the clothes hanger "neck".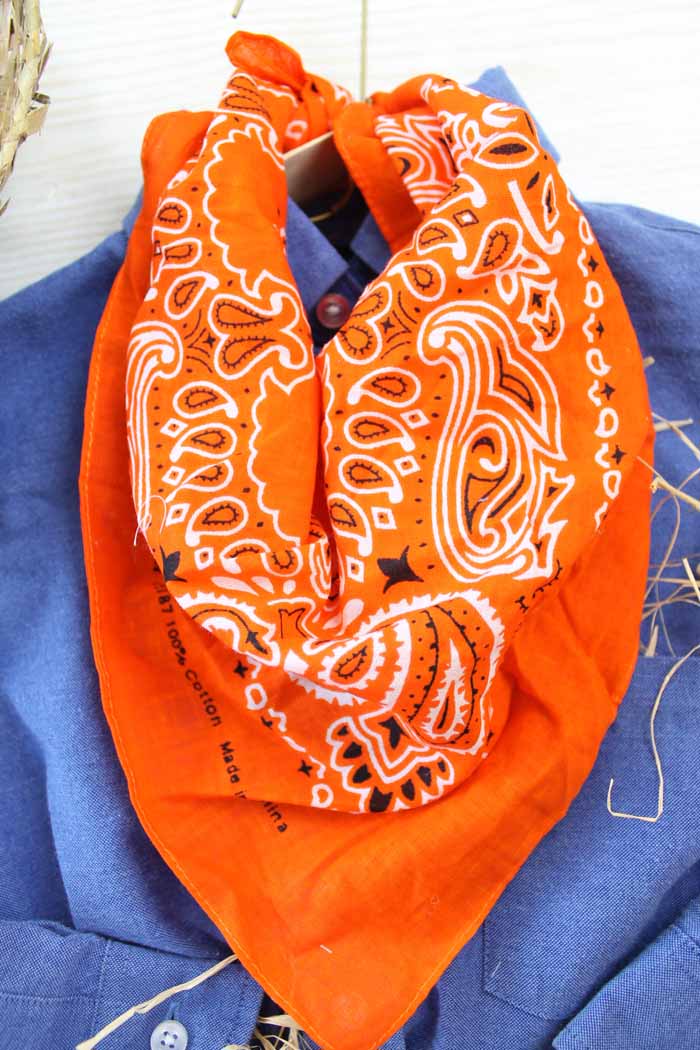 Add your hat to the hanger as well. I found that I could just set it on there when on the door however you can secure with hot glue if you wish.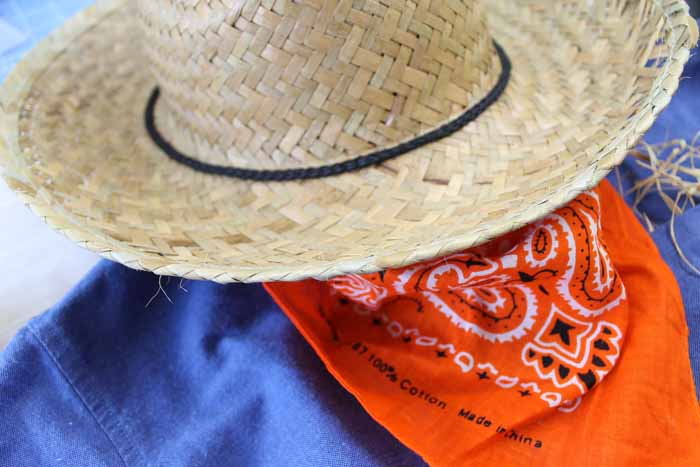 Now it is time to add on Birdie! Add some hot glue to the bottom and secure to both shoulders. You may have to go inside the shirt and add some hot glue from the shirt to the wood as well.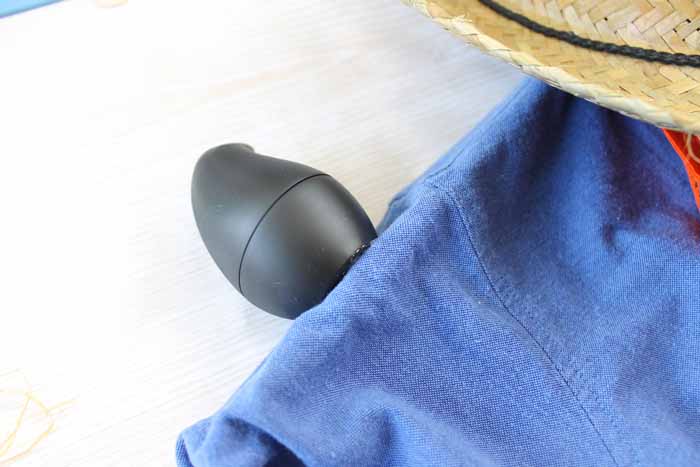 Once a black Birdie has been placed on both shoulders, this scarecrow wreath is ready for your front door.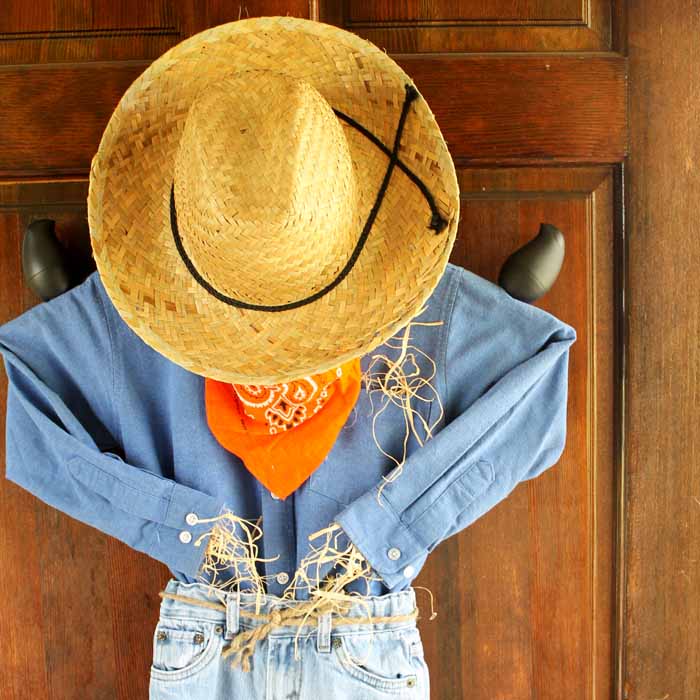 You will love how these scarecrow decorations look and the touch of fall it brings to your decor.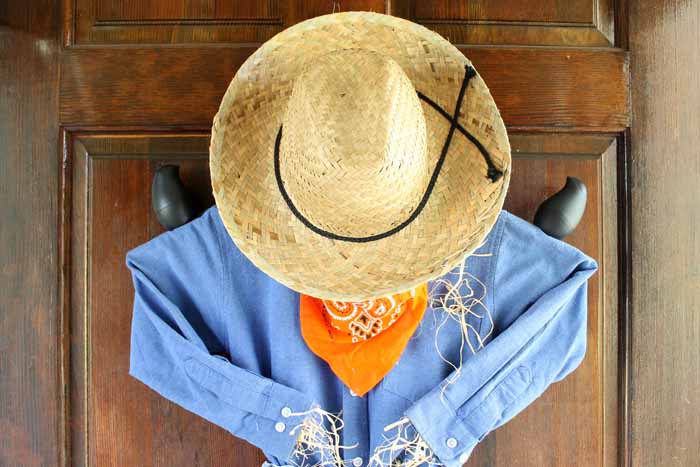 You just learned how to make a scarecrow wreath this season! Get started on your own as you are sure to love the results.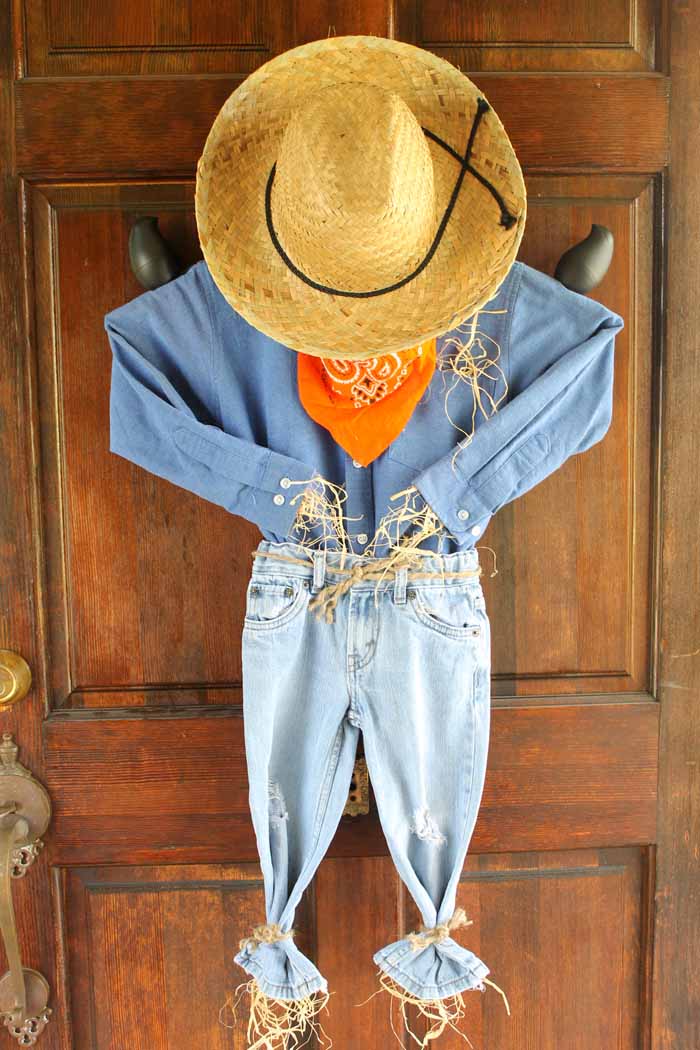 Have more Birdies to recycle? I have a recycled Christmas ornament idea for you as well. This one actually doubles as an ornament as well as a container for a small gift. See how to make your own below!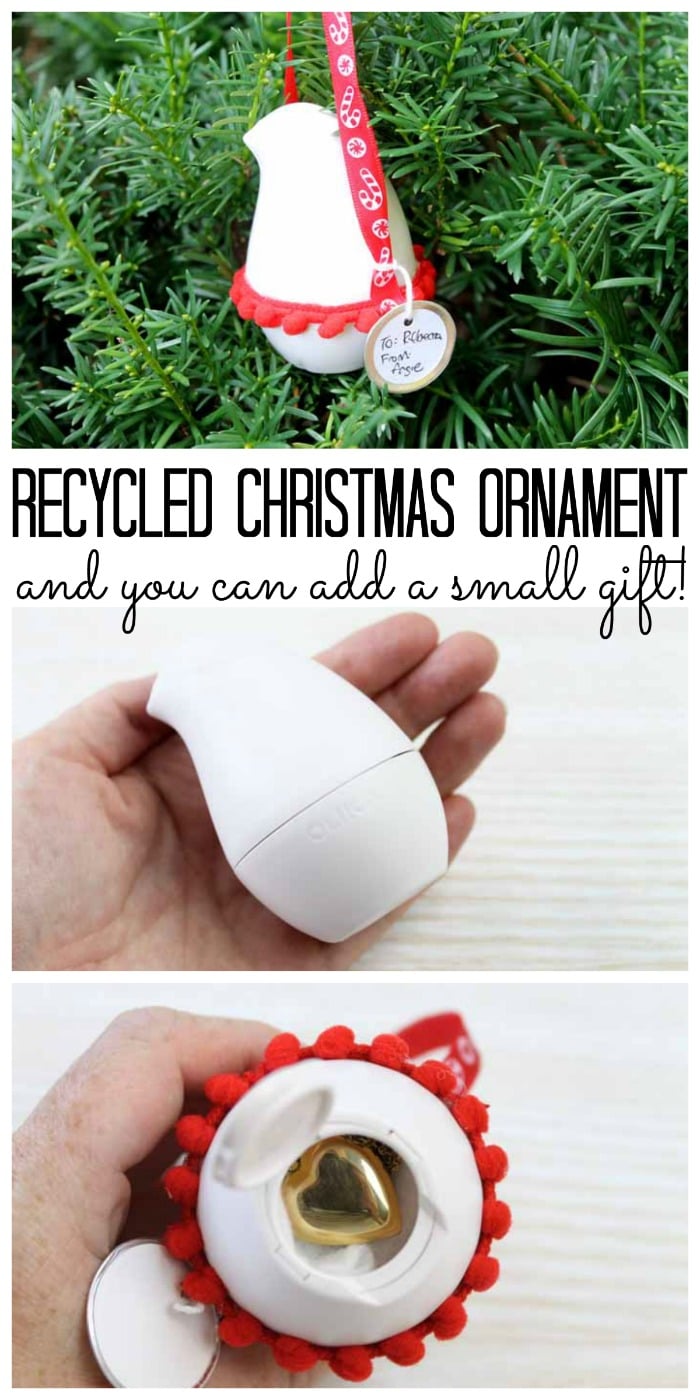 Supplies needed to make your own recycled Christmas ornament:
Birdie by OLIKA (one empty white Birdie)
Red pom pom trim
Ribbon
Gift tag
Scissors
Circle cutter (optional)
Marker
Hot glue and glue gun
I actually did a quick video for this one as well. Watch below to see how easy it is to make this recycled Christmas ornament!
Can't watch the video or missed some of the steps? Follow our instructions below.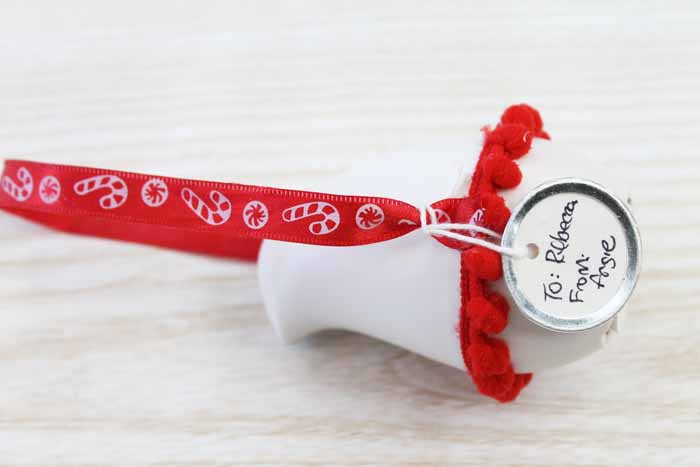 Recycled Christmas Ornament Instructions:
Start by hot gluing pom pom trim around the horizontal line on Birdie.
Then hot glue the ribbon into place for hanging.
Add some felt to line the container on the bottom for your gift.
Cut a two inch circle from felt for this purpose. I find that a circle cutter makes this easier but you can also trace a circle and cut with scissors.
Push the felt into the bottom container before adding in your gift.
Write on a gift tag and tie on before adding to the tree.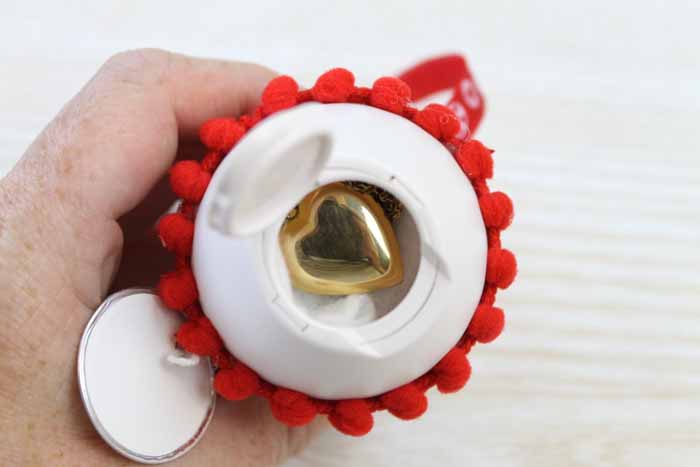 Birdie will look perfect hanging on the tree and your gift recipient will love that they get both an ornament as well as a small gift on the inside.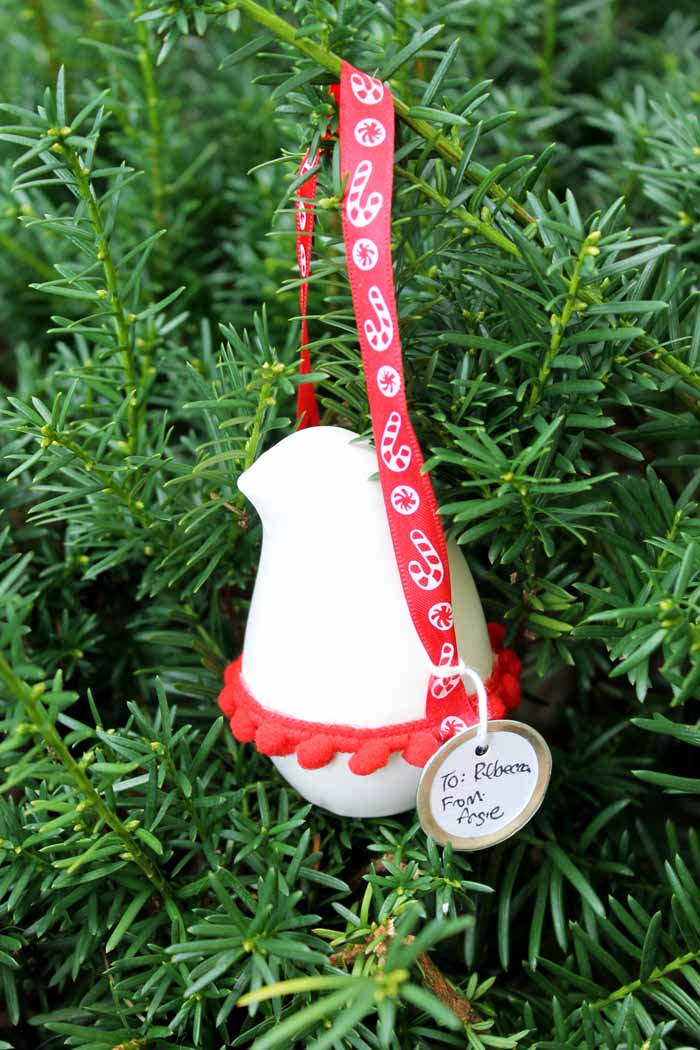 This container is perfect for small gifts especially jewelry. So if you are perhaps giving a necklace to someone that you love, consider making this recycled Christmas ornament to wrap the gift! They will love the sweet sentiment.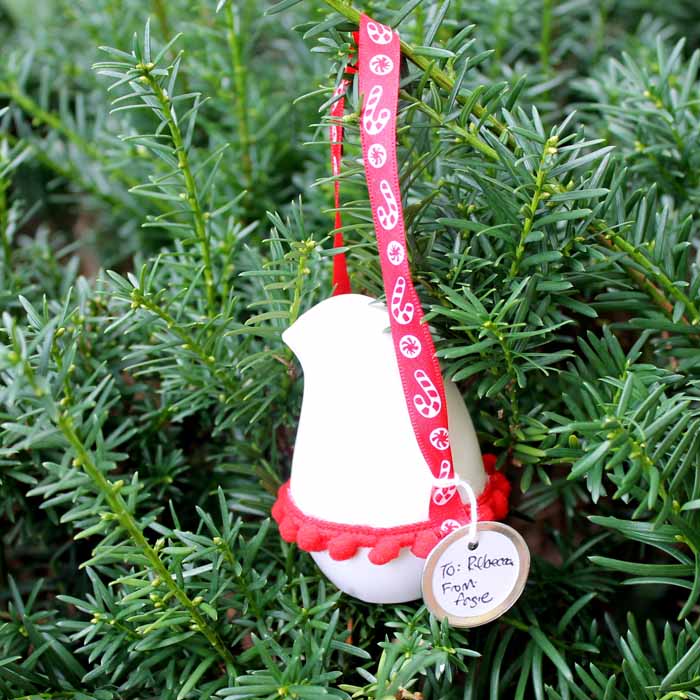 Grab a couple Birdies today so you can make one or both of these ideas. Be sure to tell us in the comments if the scarecrow wreath or the recycled Christmas ornament is your favorite. Also, what other ideas do you have for Birdie? Keep one in your purse at all times and be sure to save those empty containers. There are so many possibilities!