Now for a project I worked on over the weekend. My sheet music Christmas tree…I am a sucker for sheet music — y'all probably already know that! So I am in love with this tree…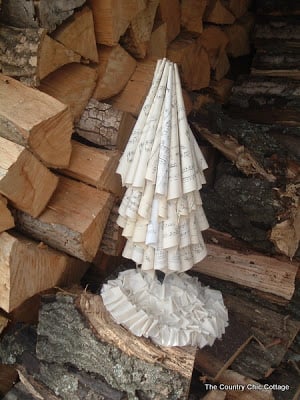 I found this great picture on Pinterest and it inspired me to make this one. Originally from Ready Made.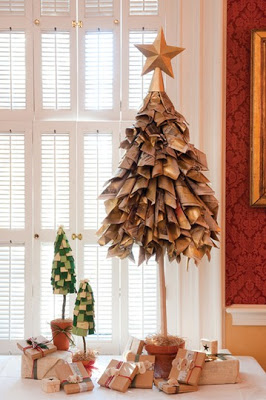 I started with my little pedestal bowl turned upside down. I just used hot glue and can remove the tree later if I want. You just need some sort of base to build your tree on.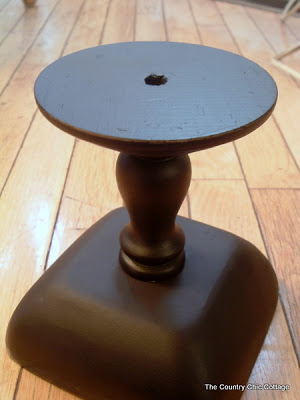 I gathered up tons of sheet music. Large pages work best for this tree so skip the hymnals this time. Began rolling my pages up into cones. I started with two cones…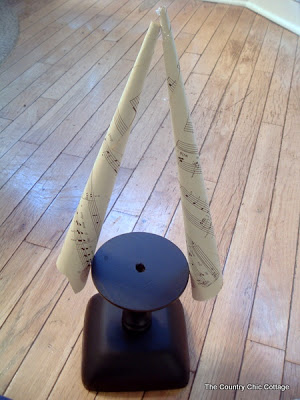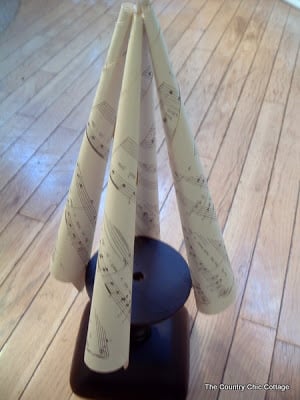 Then I just kept layering them on. Different sizes, colors, music….literally whatever sheet music you have on hand.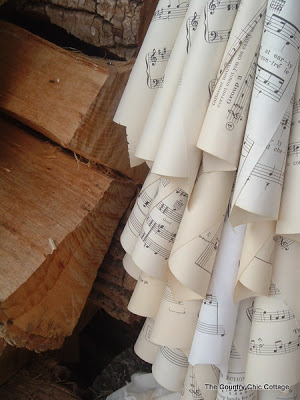 They all came together beautifully onto the tree! See you can still see my pedestal bowl base…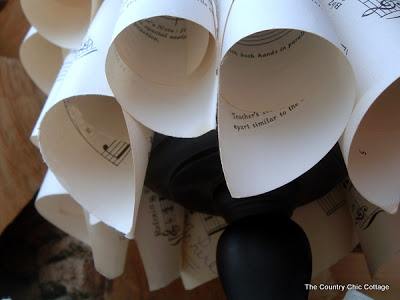 I needed a "skirt" to hide the rest of the base. So I took a circle of muslin cut to size. Then hot glued on muslin strips in ruffles…you have to love sewing with hot glue.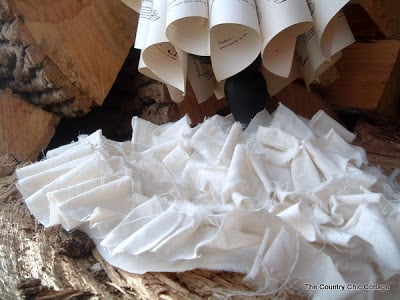 The cones are in layers but are not perfect by any means. But they don't need to be perfect…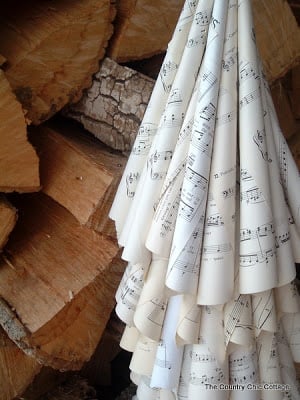 Make sure the tops sort of come to a point and it will look like a tree…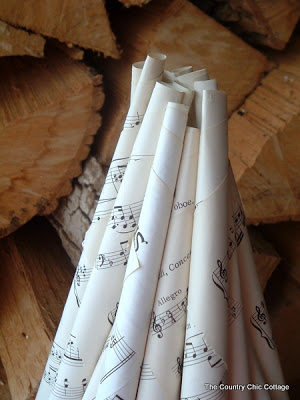 My tree is TALL. I didn't measure but I would say over 2 feet tall.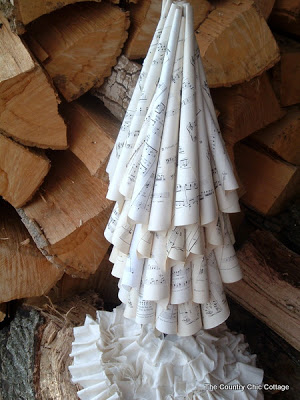 Stay tuned to see where I put this in my home. I am already working on it and love it! Have you made any sheet music trees?