DIY wedding decor is a great way to save on wedding costs and also personalize your decor as you give the big day a lovely personal touch. These chalkboard mason jar flower vase centerpieces add a beautiful and unique element to any wedding.
I love wedding crafts so much that some blogger friends and I even created a wedding craft week to highlight unique and beautiful craft ideas you can make and use on such a special day.
The craft I'm sharing today is a mason jar flower vase that uses chalkboard paint and cut vinyl to add a cute phrase. The result is a classic and elegant-looking black and white design that is perfect for even the most formal weddings.
If you've been following this site for a while, you probably know that I've made other wedding-themed mason jar vases and centerpieces in the past. Check out my Felt Wedding Mason Jars, Mason Jar Centerpieces For Weddings, and DIY Metal-Wrapped Jar Candle Holders for more inspiration!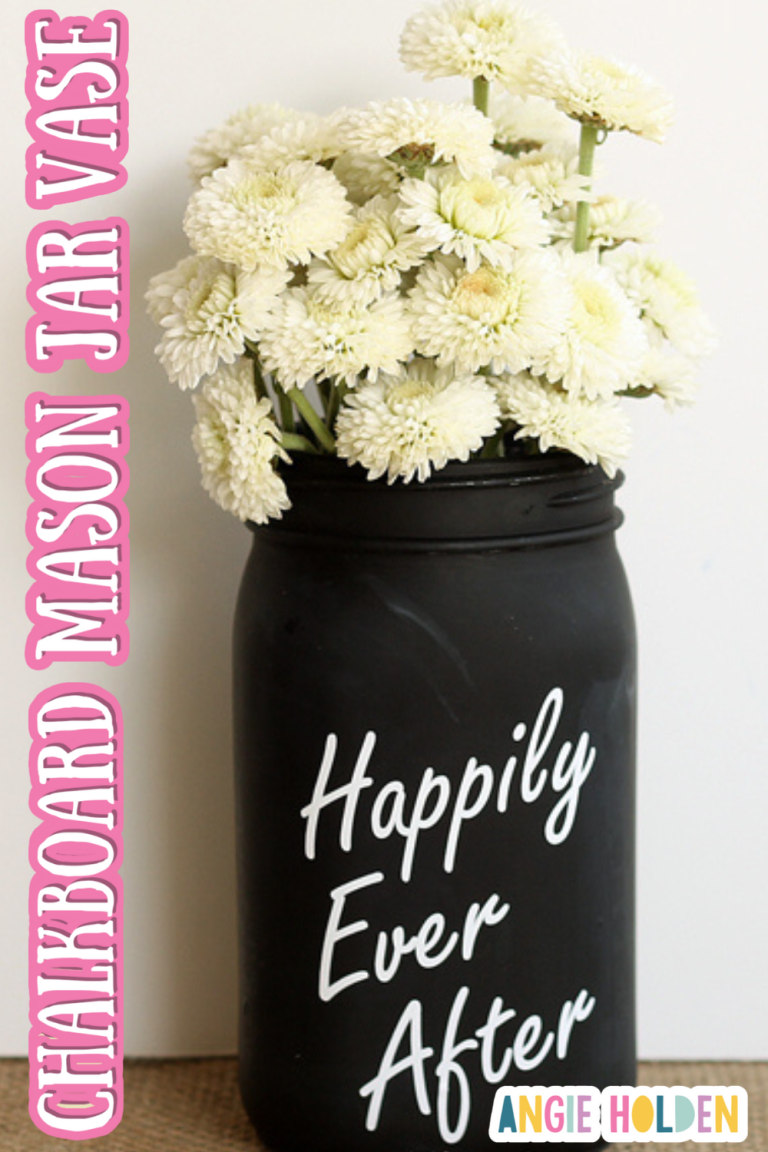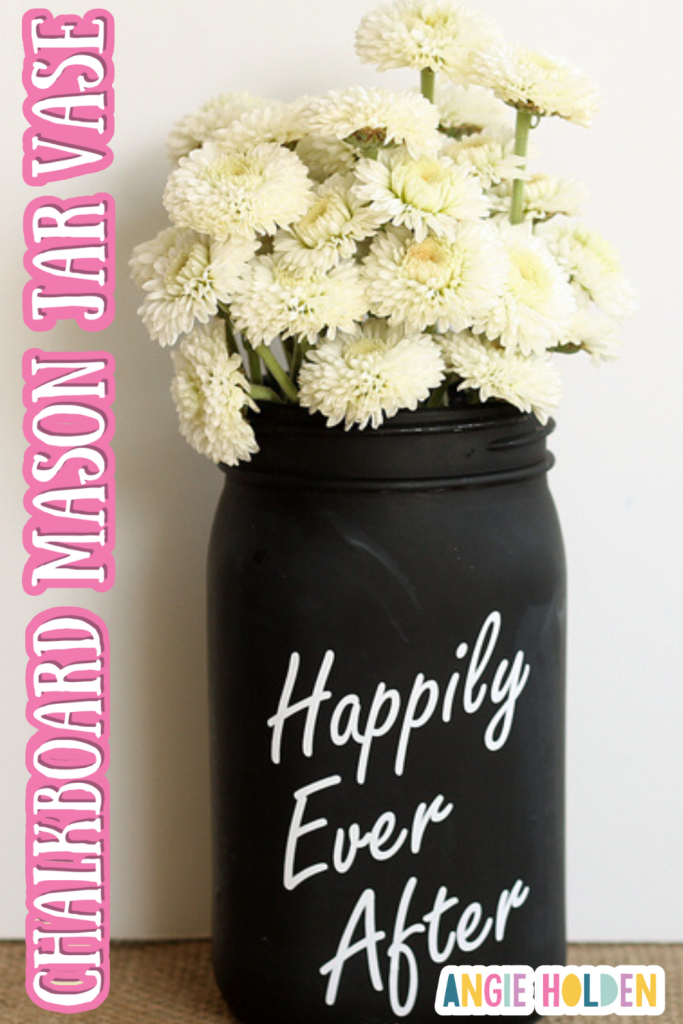 How To Make A Chalkboard Mason Jar Flower Vase
This chalkboard mason jar vase is so easy and perfect for weddings. Trust me when I say you can make this fun vase in minutes.
Supplies Needed
Here is everything you will need to have on hand for making these mason jar vases. I have even included a few links to help you find what you need faster.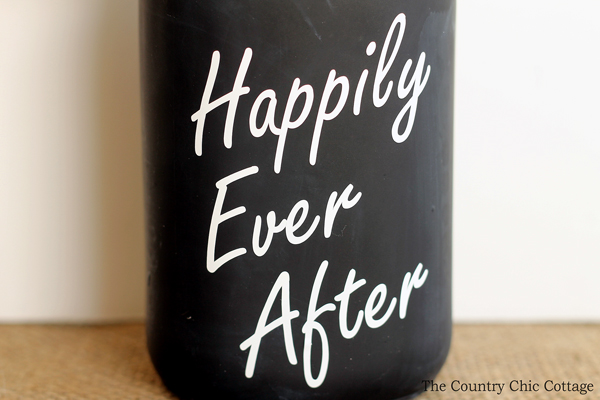 Video Tutorial
You can see all of the details on how to make this chalkboard mason jar vase in the video below!
Instructions
If you missed any of the steps from the video (or just prefer written directions), just follow these instructions:
Step 1
Cut the white vinyl with your electronic craft cutter into the words of your choice. A monogram would also be a fun design idea!
Step 2
Remove the excess vinyl surrounding the words as well as the insides of the letters (like the "O").
Tip: Using a hook makes this super easy.
Step 3
You can use transfer tape (as shown in the video) to apply vinyl to the jar. The transfer tape is optional but makes the process a bit easier.
Step 4
That is it! Enjoy your chalkboard mason jar vase and show it off at your wedding festivities!
FAQs
Here are a couple of questions that I see readers ask about making this mason jar flower vase. Please check to see if I've already answered it below if you have a question. Don't see it? Leave it for me in the comments!
Can I write on a chalkboard vase instead of cutting vinyl?
Yes, you can definitely just write on the vase with chalk instead. I found that my handwriting was so horrible that it looked like a kindergartner was decorating the jar. If you are in the same boat as me, give this technique a try! It will give you professional results in minutes!
On the other hand, if you have lovely handwriting or think you'll want to change out the phrases on the vases (maybe to use them for other occasions), just write on them.
Could I paint mason jars with chalkboard paint myself?
Of course! I'm always looking for ways to make crafting easier and less time-consuming, so that's why I used these already-painted jars. However, if you love to fully DIY projects, just get some mason jars in the size of your choice and paint them with chalkboard paint.
I recommend using spray paint for this project to get a nice, even finish without any paintbrush lines.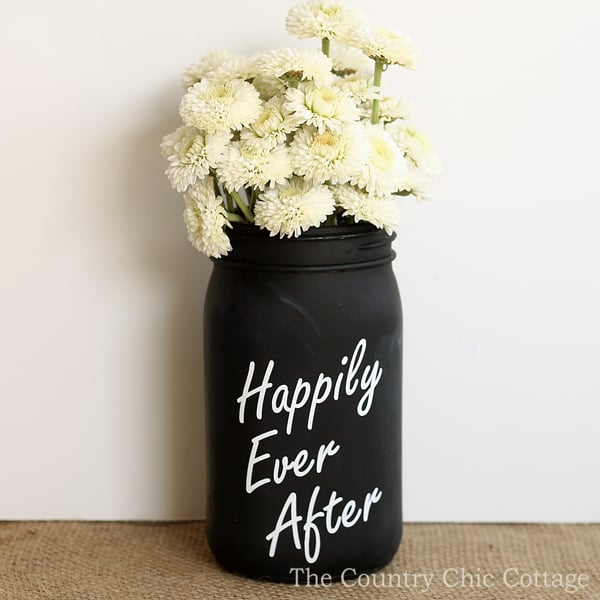 More Wedding Inspiration
If you love this idea, you will love these other wedding ideas too!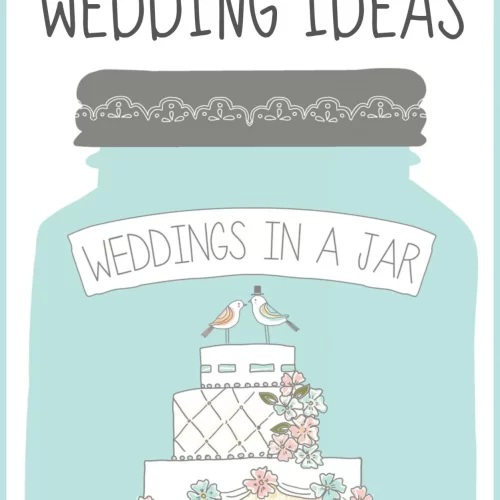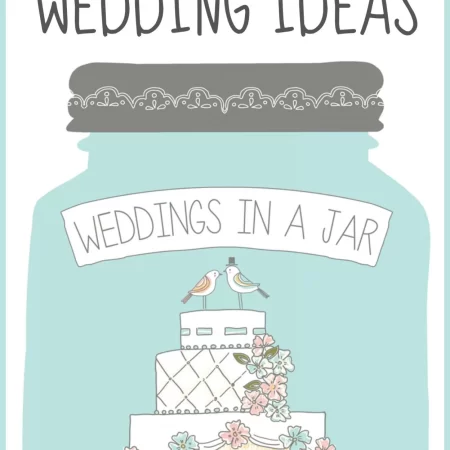 25 Mason Jar Wedding Ideas
Get inspired with these 25 mason jar wedding ideas. A fun way to add rustic country charm to your big day.
Read More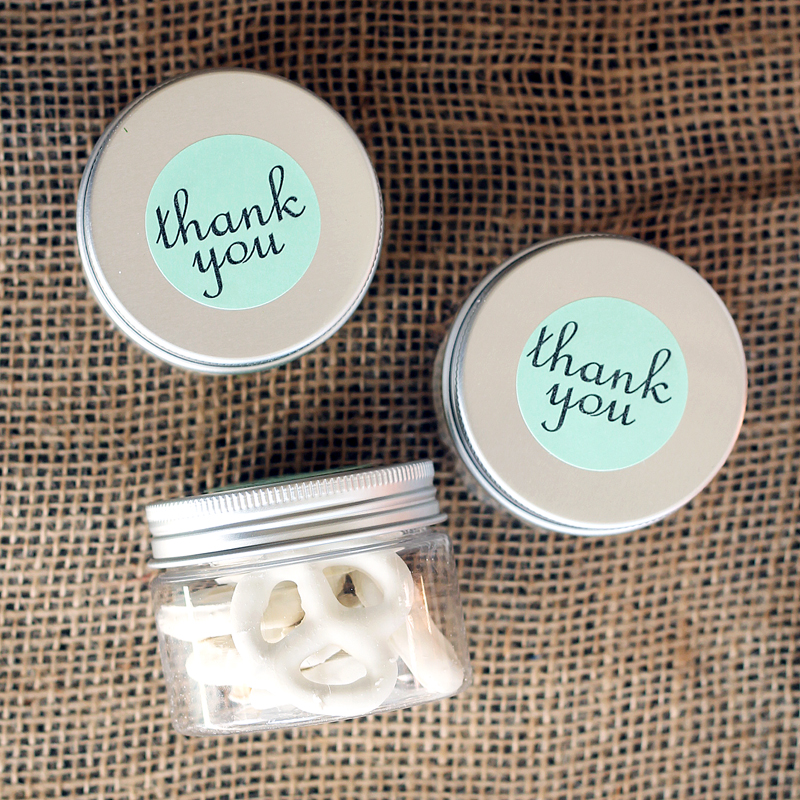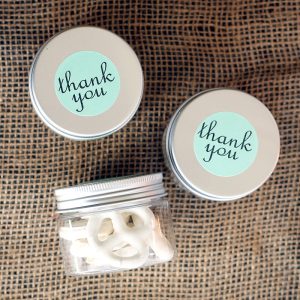 Mason Jar Wedding Favors (Easy DIY)
Mason jar wedding favors are a cute and inexpensive DIY idea for weddings and other parties.
Read More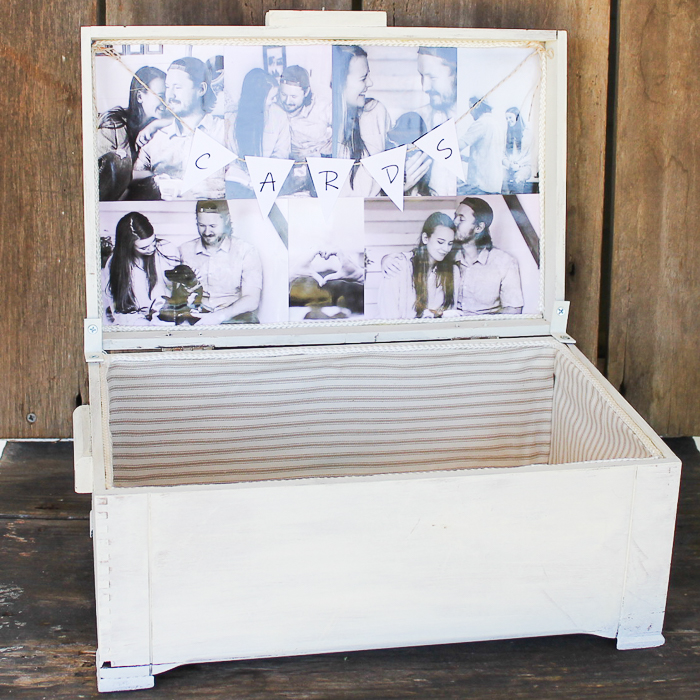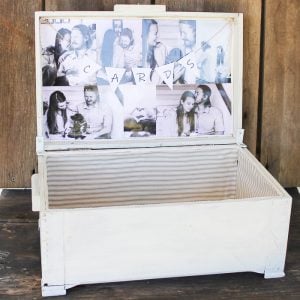 Wedding Card Box Personalized with Pictures
Personalize this rustic DIY wedding card box for your wedding. Makes a great wedding keepsake box to keep all of those mementos in after your big day.
Read More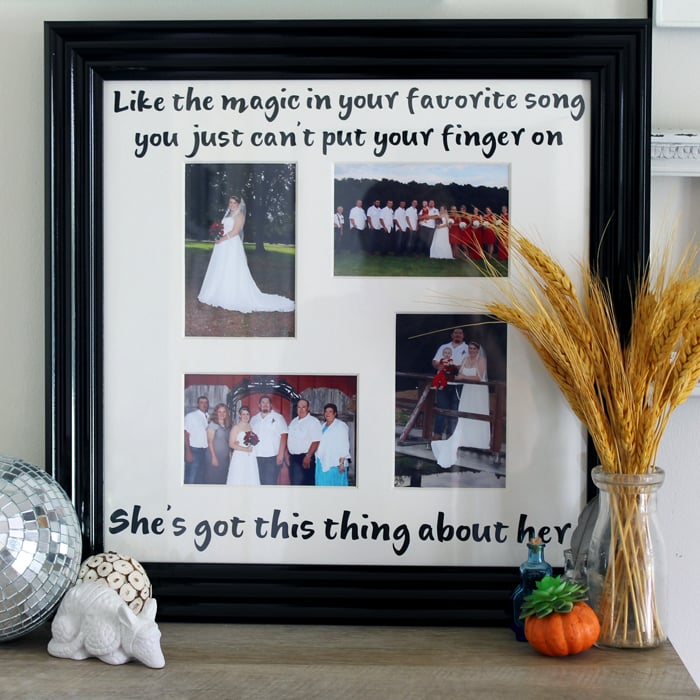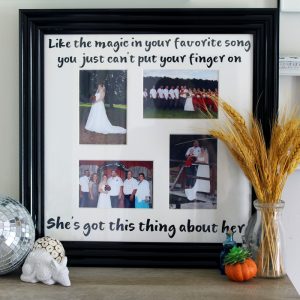 Wedding Frame with Song Lyrics from Cricut
Make this wedding frame with song lyrics from your big day using your Cricut. A great gift idea for the bride and groom after the wedding.
Read More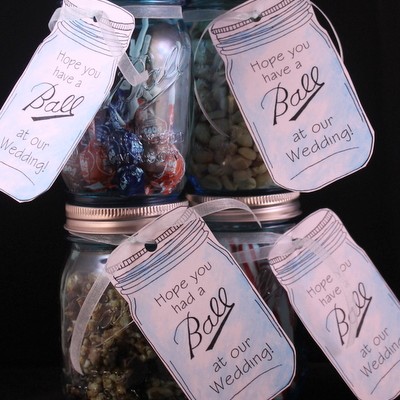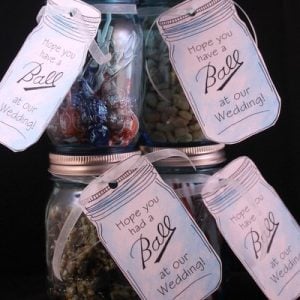 Mason Jar Wedding Favors with Free Printable Tags
These mason jar wedding favors are so easy to make and perfect for anyone! Your guests will love these personalized favors just for them.
Read More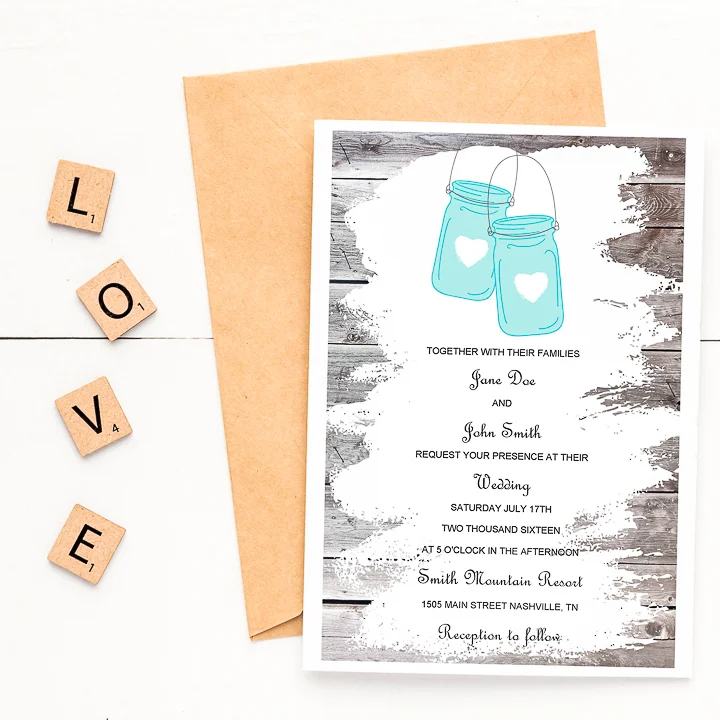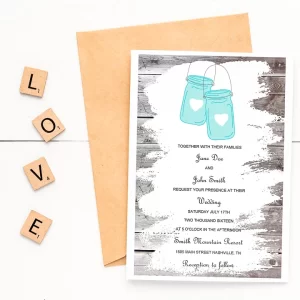 Free Printable Mason Jar Invitations for a Wedding
Looking for free wedding invitation templates? Download these free printable mason jar invitations.
Read More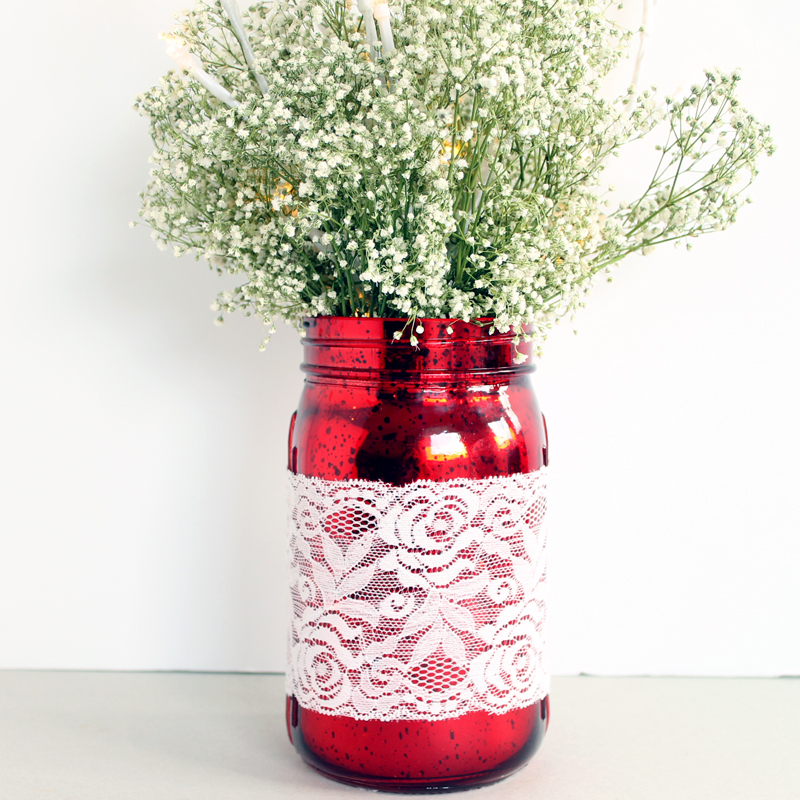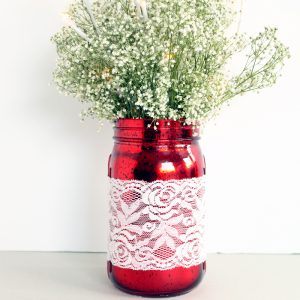 Mason Jar Wedding Centerpieces
These quick and easy DIY centerpieces are perfect for any wedding – day or night!
Read More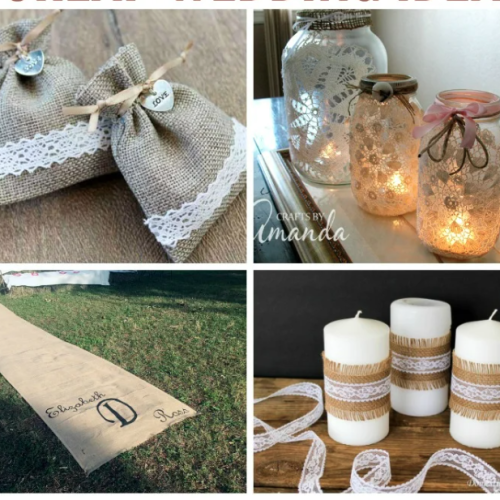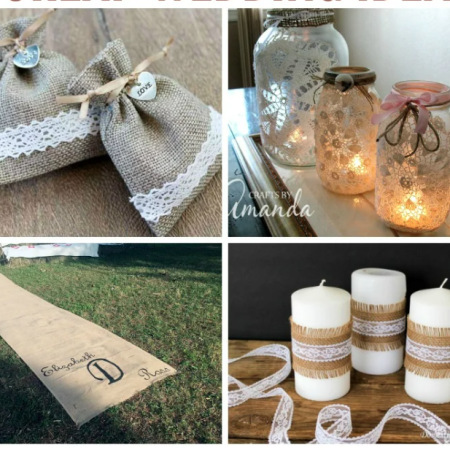 Burlap Wedding Ideas – Perfect for Rustic Weddings!
Check out these burlap wedding ideas and decor tutorials! Add a touch of rustic style to your big day!
Read More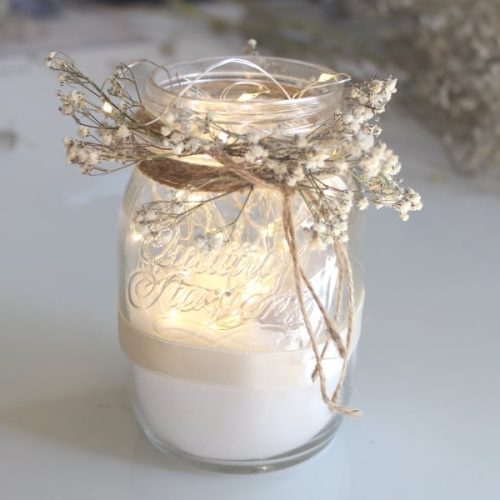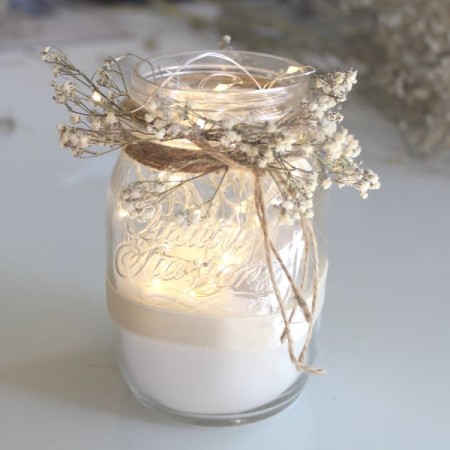 Rustic DIY Mason Jar with String Lights & Baby's Breath
Makes a great wedding reception centerpiece.
Read More

If you love these ideas, don't miss our collection of over 80 MORE mason jar wedding ideas here.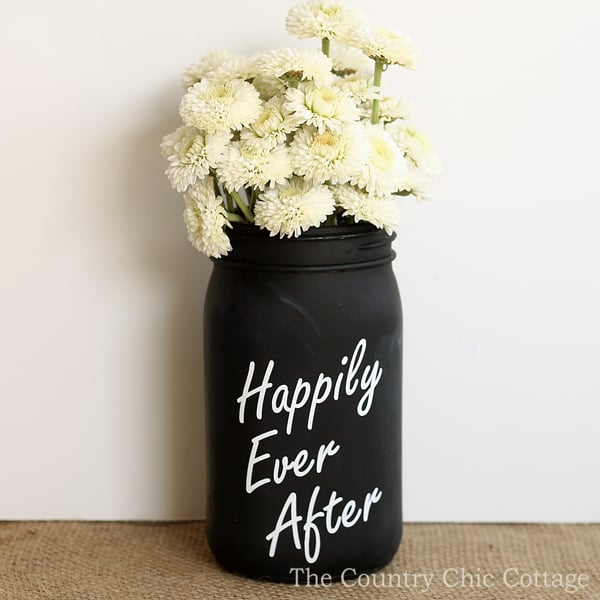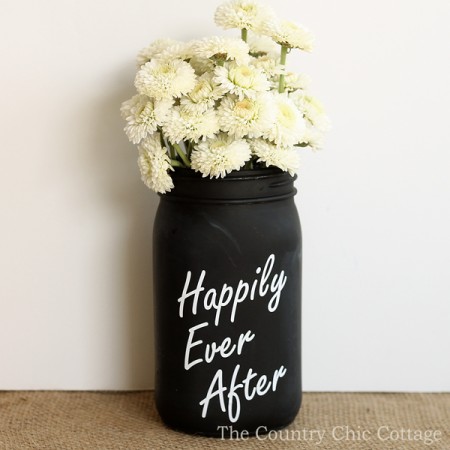 Chalkboard Mason Jar Flower Vases
These chalkboard mason jar vases come together in just minutes and are elegant enough to be perfect for weddings or classic enough to be ideal for any day!
Instructions
Use your (Silhouette or Circut) electronic craft cutter to cut out the words you want. You could alternatively cut out a monogram!

Remove the excess vinyl surrounding the words as well as the insides of the letters (like the "O").

Apply vinyl to the jar using the transfer tape. The transfer tape is optional but makes the process easier.

Enjoy showing off your chalkboard mason jar vase!
Tried this project?
tag us to show off your work!