A patriotic windsock can be a fun kids craft idea that is perfect for summer. Our version uses up your fabric scraps so it is the perfect solution to the "bored" dilemma of summer. Grab a few supplies that you probably already have on hand and turn the kids loose to make their own patriotic windsock. It will make a great decoration on your front porch this summer!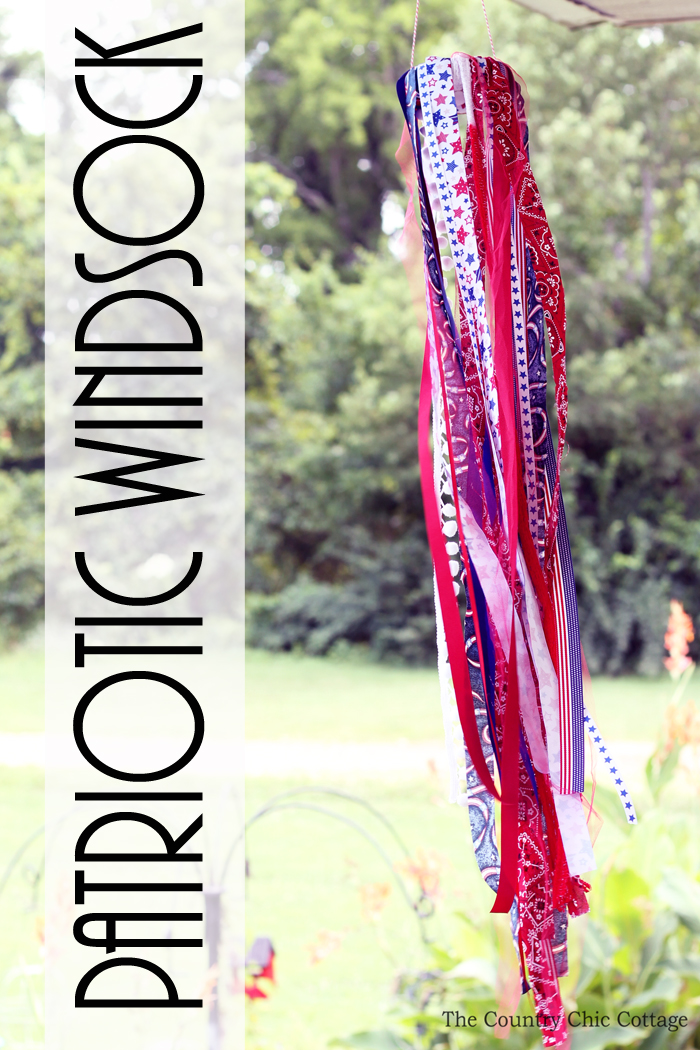 Materials needed to make your own patriotic windsock:
Material (cut into approx. 1 inch strips) (perfect for scrap material!)
Ribbon (any you have on hand)
Trim (any you have on hand)
Yarn (any you have on hand)
Basically ANY scraps that are in red, white, and blue
Styrofoam disc (3 7/8" diameter)
Serrated knife
Mason jar lid or other round object
Marker
Glue
Baker's twine or some other twine to hang your creation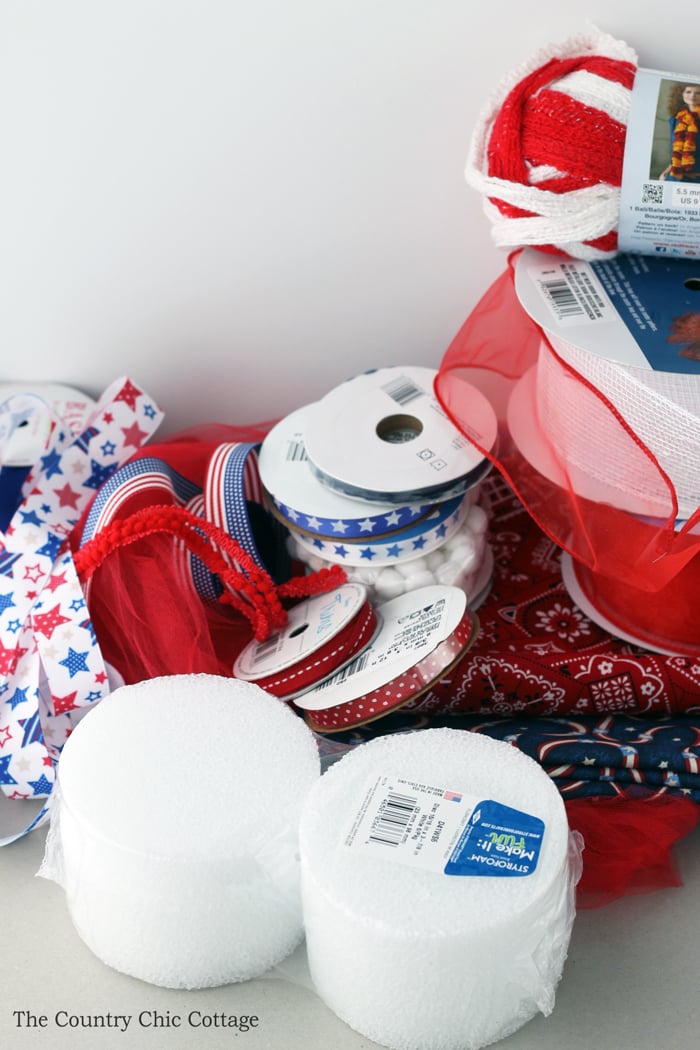 Step 1: Trace around mason jar lid or other round object in the center of the Styrofoam disc.
PARENTS ONLY: Use serrated knife to cut out center of disc as shown below.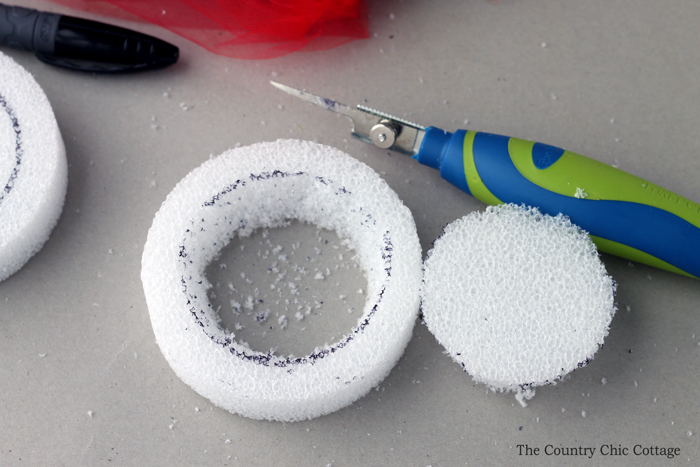 Step 2: Wrap 1 inch strips of material around cut disc. Use glue to adhere end. This is just to cover up the Styrofoam disc.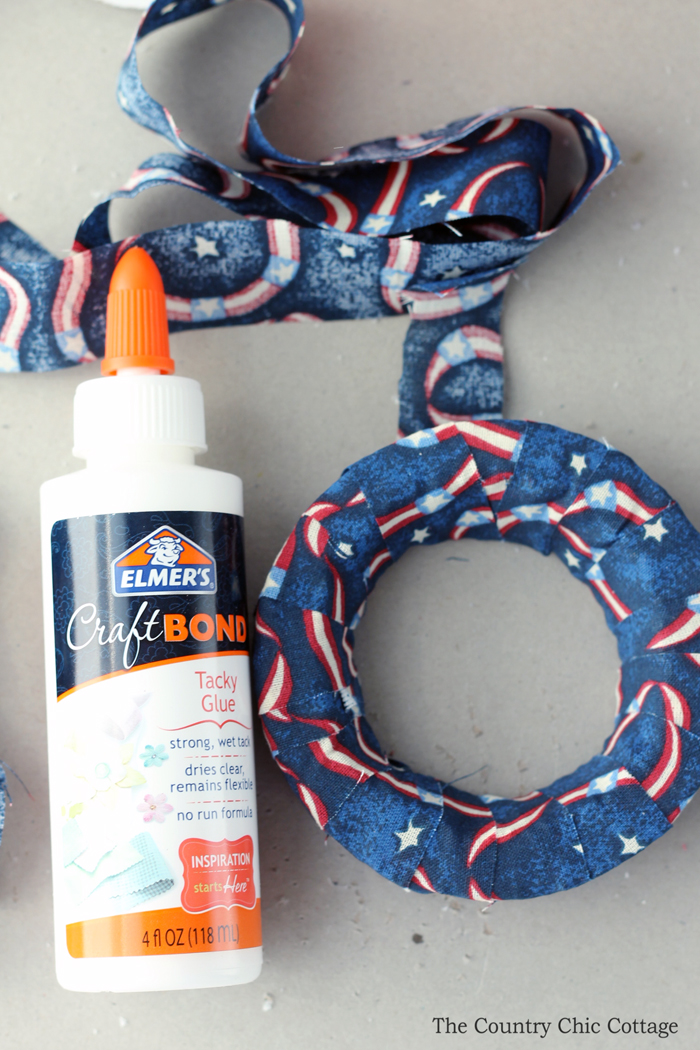 Step 3: Start tying on various material strips, ribbon, yarn, trim and more. Get creative and find items in red, white, and blue in your stash and scrap bin. Let the kids pick any materials that they like. Tie on the inside and drape material over to the outside to hide the knots. Trim any excess length with your scissors.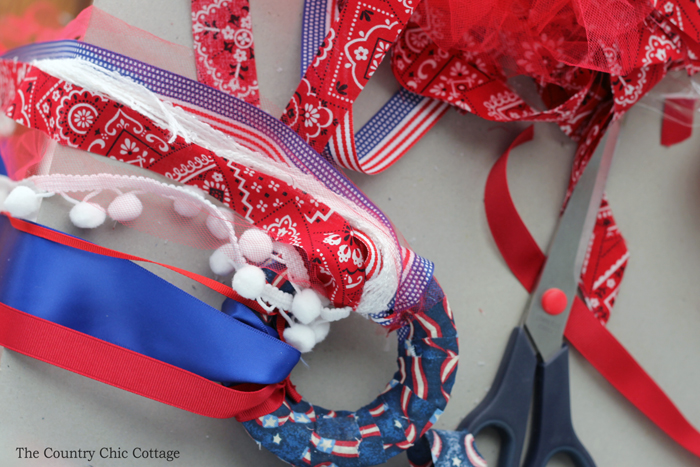 After you have all of the materials on the wind sock, use the baker's twine to make a way to hang. Hang your patriotic windsock outdoors to allow the wind to blow around the various strips of fabric and trim.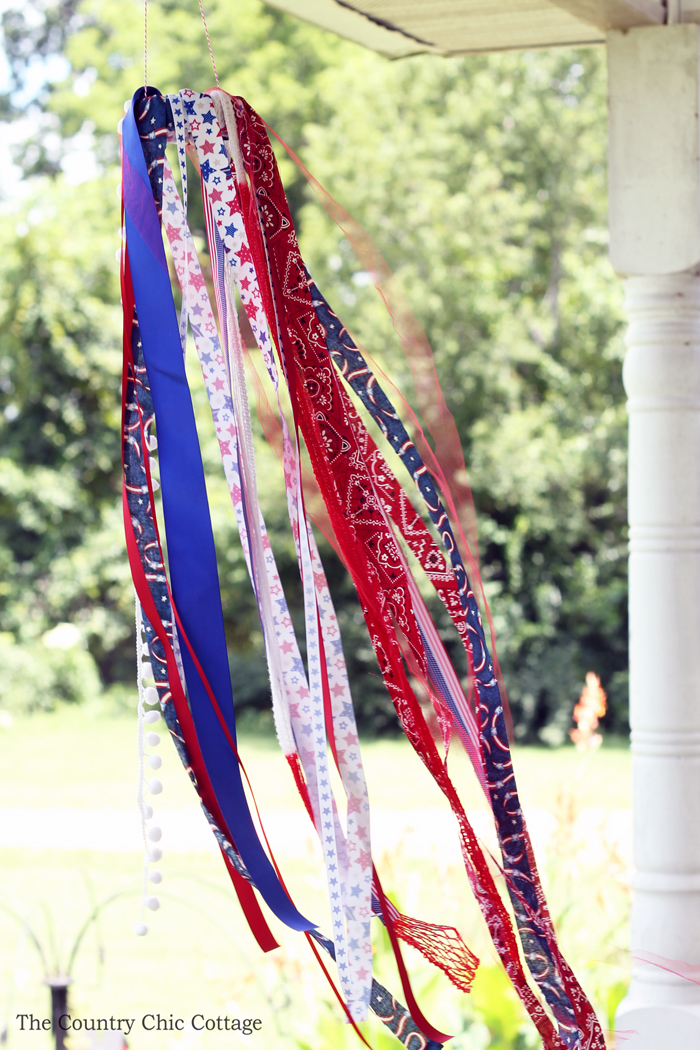 This project was lucky enough to be featured on the Hands on Crafts for Kids television show. You can watch the portion of the episode below where I was featured. It is thrilling to see your creations on TV!
Fun right? Now are you inspired to get the kids together and let them make their own patriotic windsock? Don't have any patriotic fabric scraps? No problem! Change up this project to make in any color of the rainbow! The possibilities are endless!
Save
Save