A bowl full of starfish might cost you an arm and a leg right? Well how about $2 plus some spray paint? You read that right. I spray painted some plastic Dollar Tree starfish and I love em. Plus they are so much cheaper than the real thing. But they look amazing….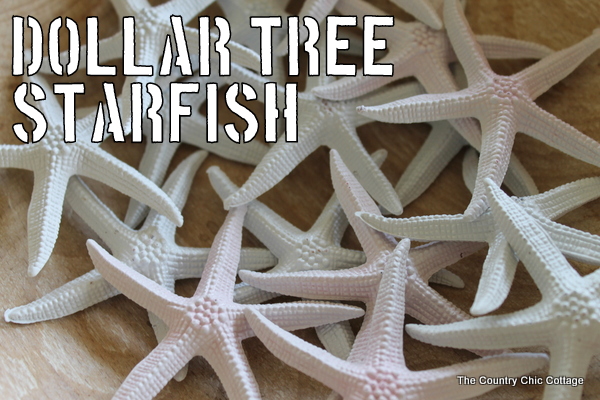 Starfish? The Dollar Tree? Yep! Head on over to the toy section and pick up a couple of bags of these…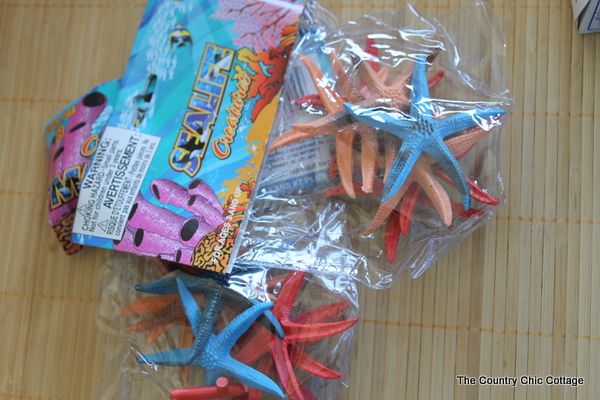 Break out your white primer and paint all in one spray paint. My favorite is Krylon Dual. Spray them on both sides til they are nice and white…
Display them in an old wooden dough bowl just to show them off. I love these little guys. What about y'all? Now I am wondering what other toys will look good spray painted…hmmm…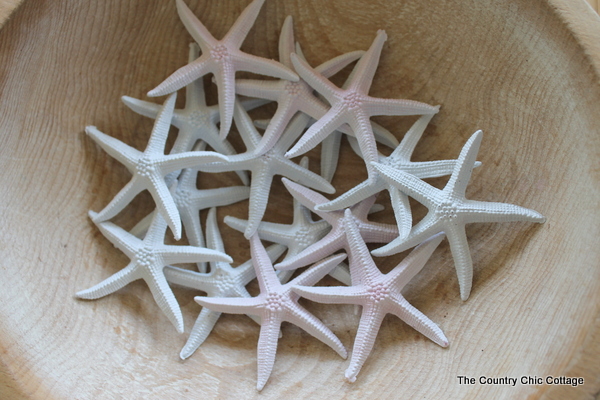 Thanks for stopping by!
Angie
Weekly Newsletter
Subscribe to get our latest content by email every week!