Come on in and learn how to make your own sea glass monogram. This one was originally posted over at Everything Etsy but I thought y'all might have missed it. This week is Craft Lightning week and if you have missed any of the fun be sure to head over to the features for day 1, day 2, day 3, and day 4. What is Craft Lightning? I join up with 30 Minute Crafts and we both post a craft that takes 15 minutes or less to complete each morning. Then each afternoon we both post a round up of quick crafts from around the web. Want a chance to be featured? Be sure to link up to the Craft Lightning linky party. Now lets get crafty. I grabbed my sea glass collection and got creative with this one. My sea glass monogram will make a lovely addition to your home plus it makes is a great way to display those vacation memories.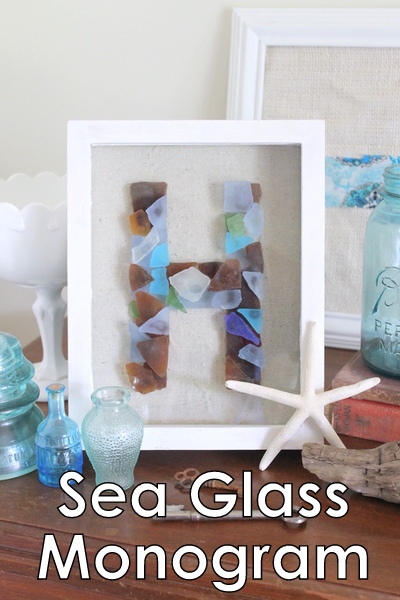 You will need some sea glass
either collected from the beach or purchased. I also used a shadow box

as shown below. It is already painted white and has some fabric that I added over the back.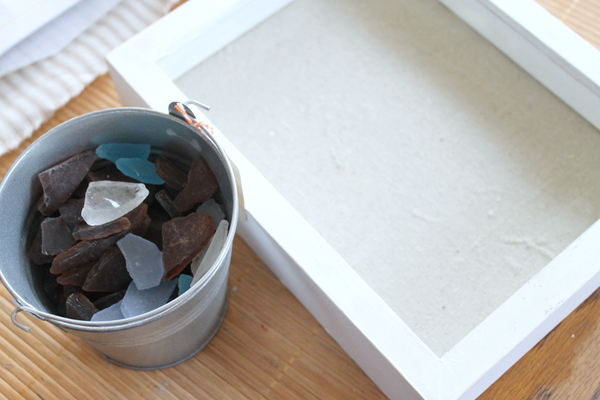 I used a ruler to draw my monogram since ours is so simple. You could also print a letter from the printer and trace it onto your fabric.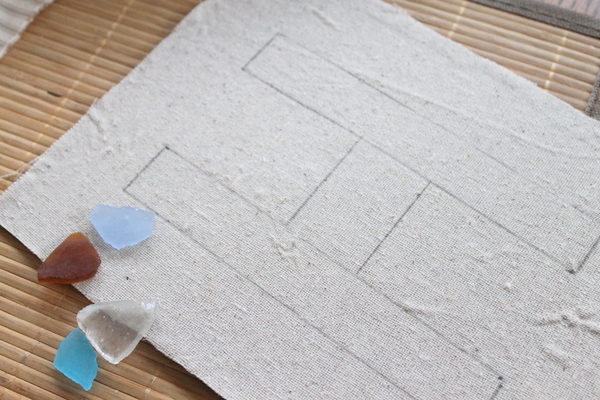 Then is it sort of like working a puzzle. Add in pieces of sea glass here and there until you have completely filled your monogram. I layered the sea glass on top of one another for a three dimensional effect as well. I used hot glue to attach my sea glass pieces.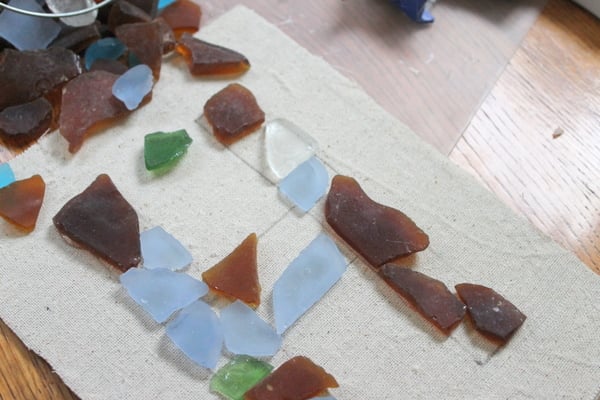 Once your monogram is filled completely with sea glass, just add it to your shadowbox for a fun addition to your beach themed decor. Don't hide your sea glass collection away in a box. Display it with my sea glass monogram craft.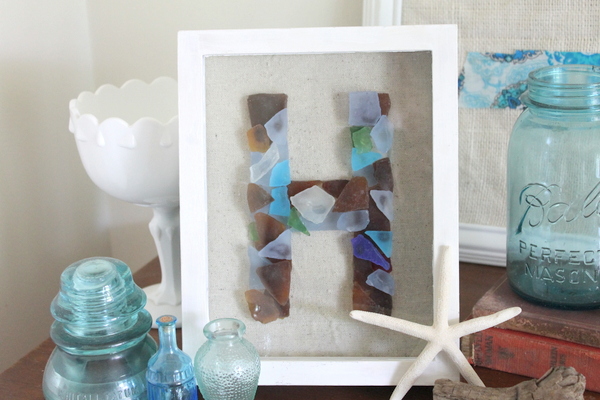 Want another idea for that collection of sea glass? Be sure to check out my sea glass wind chimes as well. Maybe your collection is large enough to make those and my sea glass monogram!
Don't miss the features from day 1, day 2 , and day 3 of Craft Lightning as well. Stay tuned right here for the rest of the week for more quick craft inspiration.